Milwaukee Bucks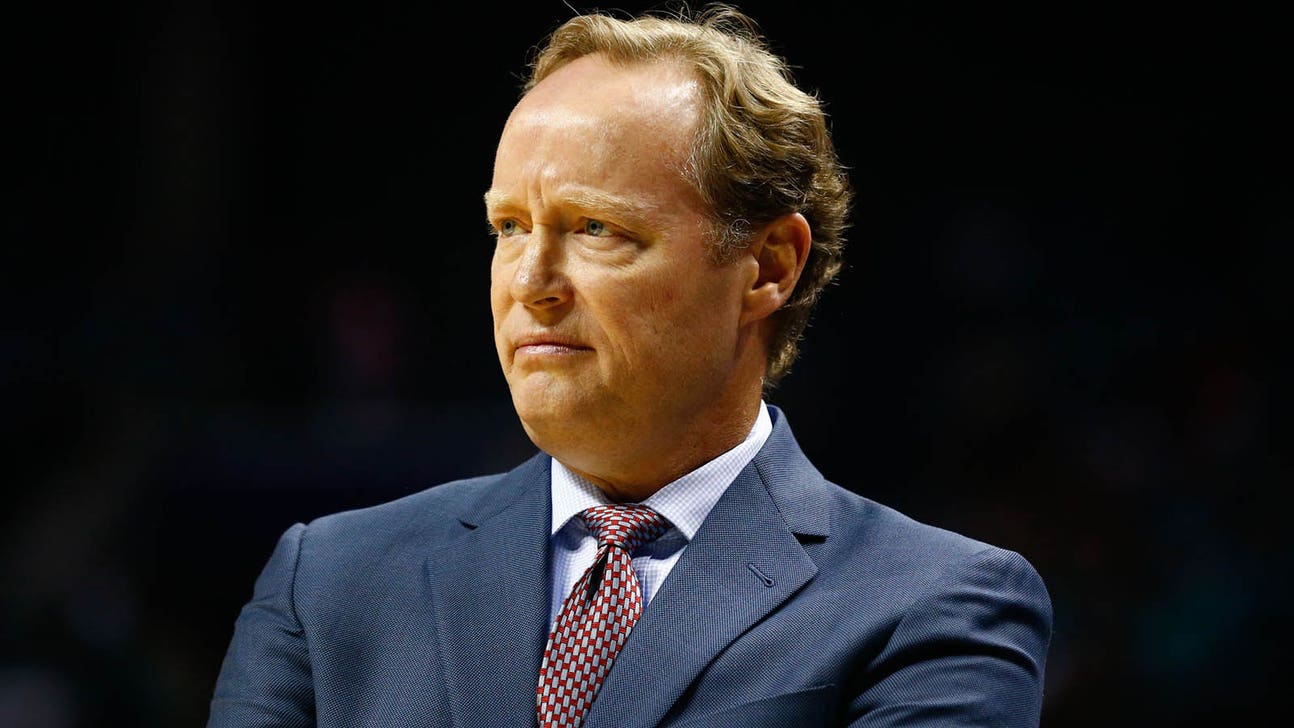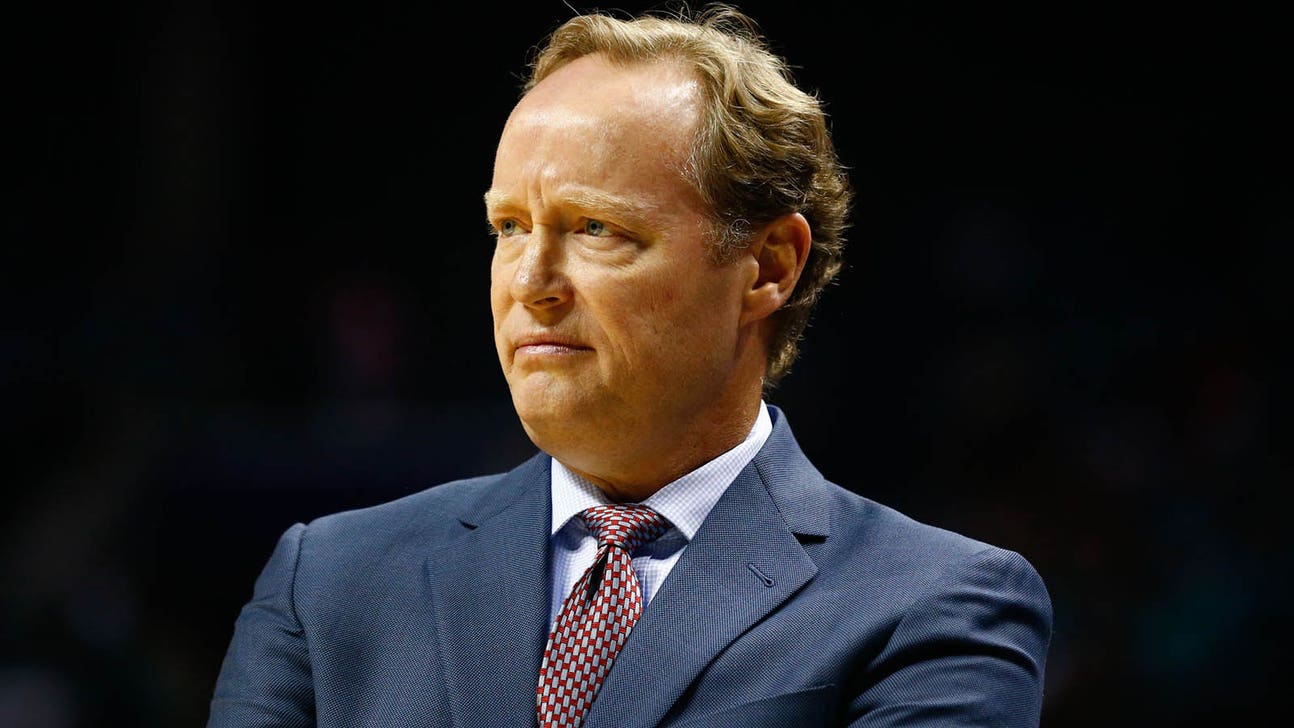 Milwaukee Bucks
Who is new Bucks head coach Mike Budenholzer?
Published
May. 18, 2018 3:41 p.m. ET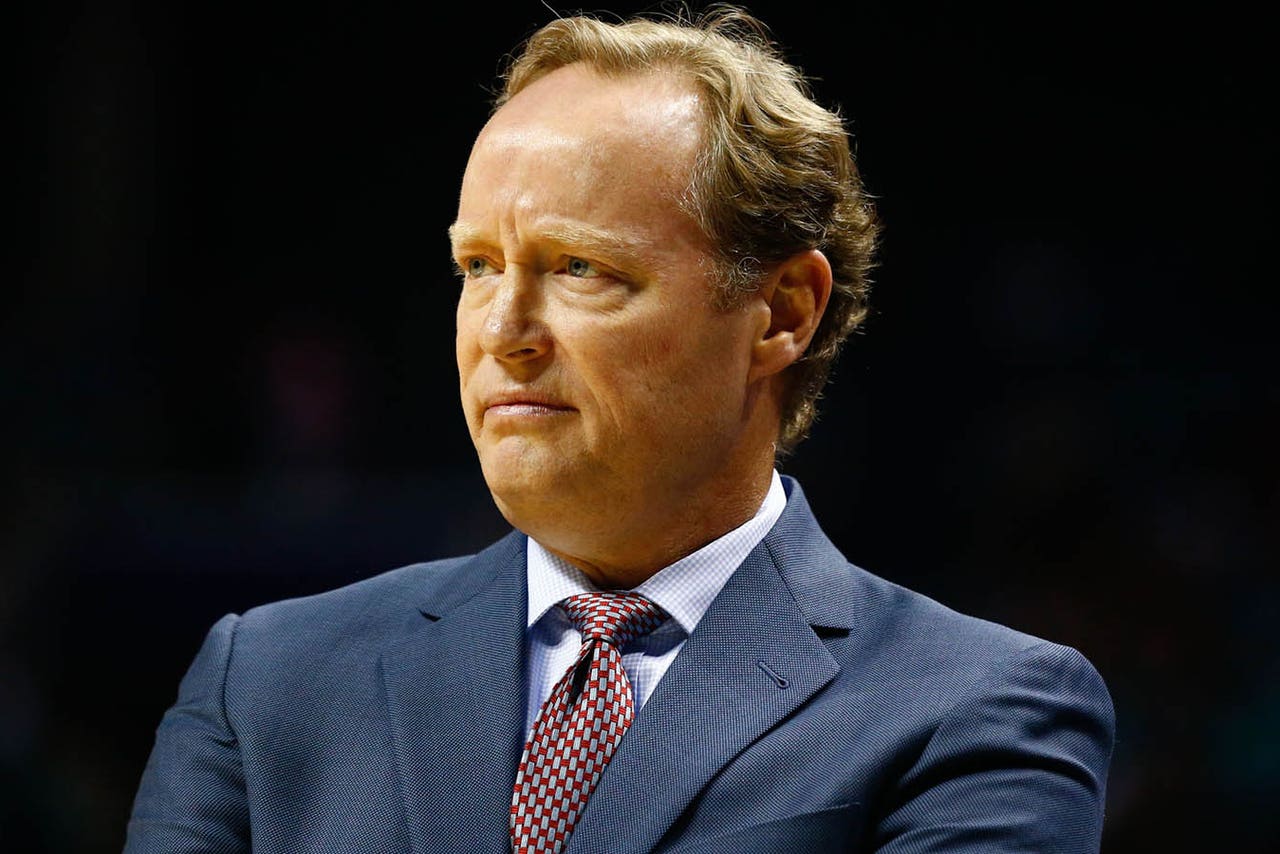 With a team coming off back-to-back playoffs and a superstar player ready to be in MVP consideration, the Milwaukee Bucks had an important hire to make for their next head coach.

This past week the team made its decision, hiring Mike Budenholzer.



"Coach Bud" will be the 16th full-time head coach in Bucks history when the franchise begins its 51st season in the fall.

He'll be tasked with getting the most out of rising superstar Giannis Antetokounmpo, who is 23 and likely has yet to reach his full potential. Budenholzer could be the key for the Bucks to lock down "The Greek Freak" for the prime of his career, as the two-time All-Star's contract expires after the 2020-21 season.

So who is the Bucks' new head coach? Here's a quick rundown:

-- A four-year letterman in basketball and golf at Pomona College, a Division III program in Southern California. He ranks 10th in program history with 263 career assists for the Sagehens.

-- He has a long history with San Antonio head coach Gregg Popovich. "Pop" gave Budenholzer his first NBA job, hiring him as a video intern with Golden State in 1992. When Popovich was hired as Spurs general manager in 1994, he brought along Budenholzer as his video coordinator.

-- Popovich moved to the court in 1996 as San Antonio's head coach and he made Budenholzer one of his assistants. Budenholzer had an opportunity to leave the Spurs to be the head coach at a smaller college, but he stuck around until 2013 when he was hired by Atlanta.

-- The feeling between the coaches is quite mutual. When Budenholzer won Coach of the Year, he got emotional speaking about Popovich. In his acceptance speech he said, "I thought the thing that Pop did for me and did for a lot of coaches, is he let me coach. It seems really simple. That's part of the beauty about being with Pop and being around Pop, is that sometimes the things that are the most successful are very, very simple. He let us coach. He let us coach with him. And he always talks about how his players have allowed themselves to be coached by Pop. I think I speak for myself and a ton of my colleagues, it's a long list, that I get to speak publicly and thank Pop for letting us coach with him."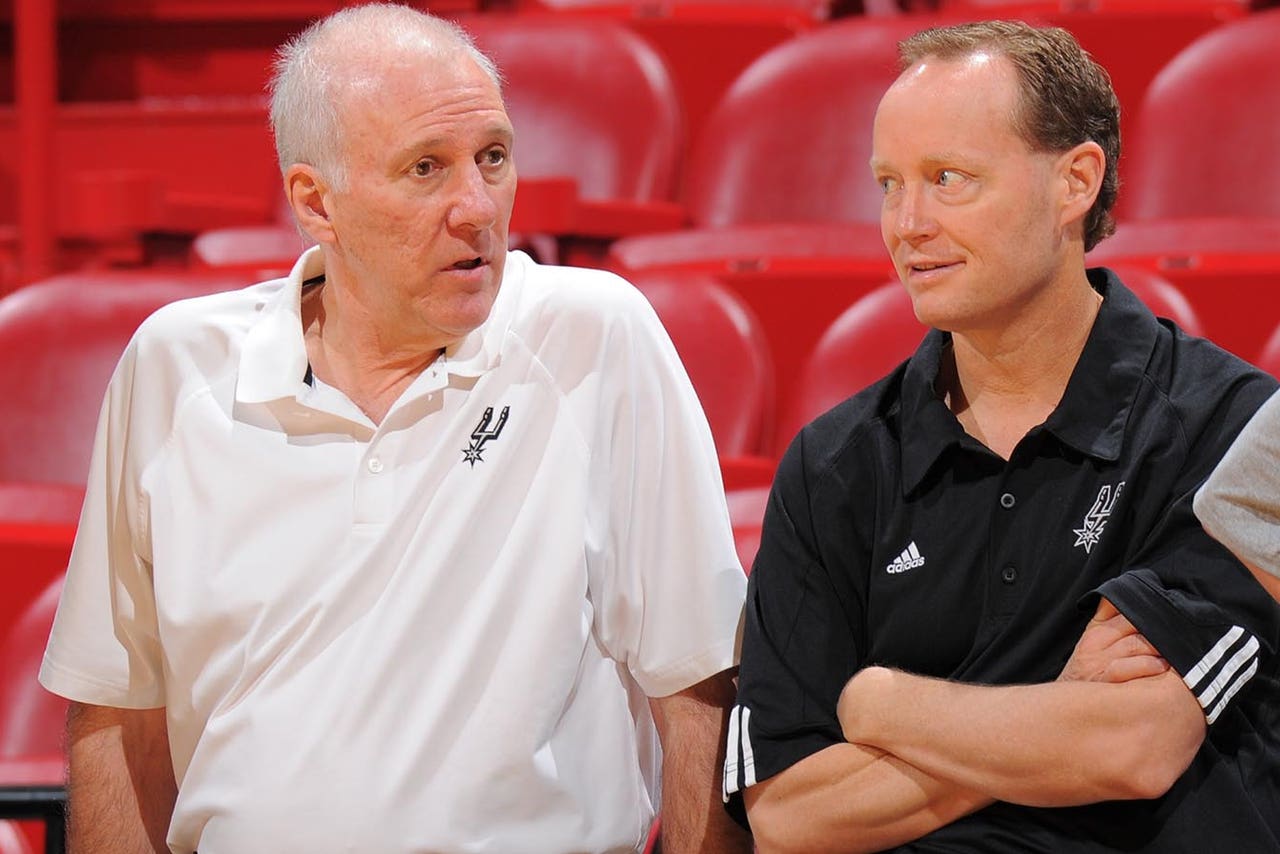 Head coach Gregg Popovich speaks to assistant coach Mike Budenholzer of the San Antonio Spurs

-- With the Hawks, he compiled a 213-197 record and 17 postseason wins over five full seasons from 2013-18. He was the NBA coach of the year in 2014-15 when he led the Hawks to a 60-22 record, good for the top seed in the Eastern Conference. Atlanta was swept by LeBron James and the Cleveland Cavaliers in the conference finals.

-- Atlanta hired him as the president of basketball operations in 2015-16, but he stepped down from that position in May 2017 when the Hawks fired general manager Wes Wilcox.

-- The Hawks and Budenholzer mutually agreed to part ways after the 2017-18 season when Atlanta went 24-58. Budenholzer had two years left on his contract, but with Atlanta rebuilding -- among notable players departing the team over the years were Tim Hardaway Jr., Al Horford, Kyle Korver, Paul Milsap and Jeff Teague -- it was time for a change.

-- His scheme is a read-and-react offense that forces players to make split-second decisions and includes a lot of cutting and screening. Coach Bud doesn't want players holding on to the ball for more than two seconds. "We look at the defense and just do what feels right, Teague told Sports Illustrated in 2015. "Other teams will call out, 'Thumb four!' and we know exactly what they're going to do. No one knows what we're going to do because we don't even know ourselves. It's like controlled pickup."

-- Budenholzer has also said the triangle offense was a "big influence" on his coaching style, but he also preaches "spacing and angles." He also doesn't try to fit players into a scheme but does his best to scheme around his players. In 2015 he said, "You kind of learn your players as you go a little bit and adjust and tweak it based on their skills and what you see them doing well and being most comfortable." The offense might have a slight resemblance to another NBA team. "I wanted to play for the Spurs for 10 years," Korver said. "They kind of came to me."

-- Golden State head coach Steve Kerr, who played for San Antonio from 1998-2001 and again in 2002-03 when Bud was an assistant coach, said he was influenced by Budenholzer's playbook and uses it while coaching the Warriors to two NBA titles (and counting). "I didn't really pick his brain but I definitely picked his playbook," Kerr said. "I really did. Some of that is through Pop. They ran a lot of the San Antonio stuff when they got here to Atlanta. That's the derivative. ... He's taken a lot of that San Antonio stuff and expanded on it and I've definitely stolen some stuff from him."

-- Known as a player's coach. In fact, Jeff Teague, who played for Budenholzer in Atlanta for three seasons, was pleasantly surprised to see him at a Drake concert in 2015 (Budenholzer was there with another Hawks player, DeMarre Carroll). Of that incident, Teague told SI: "Me and him built a relationship when I seen him at the Drake concert. He was at the Drake concert! I looked up, I said, 'Coach Bud?!' Him and his wife. That was amazing to see him in that atmosphere. I just didn't see Coach Bud at a Drake concert; I just didn't see that coming. When I looked back and I seen him, I was like, 'That's impressive.'"

-- Encourages players to eat dinner together after road games, a tradition he dubs "breaking bread." He also has a reasoning for his locker-room seating chart. According to the story in SI, "Budenholzer wanted players sitting next to one teammate they could influence and another who could influence them."

-- It's not hard to find players lauding him. When he got the Hawks job, Tim Duncan said, "It's been a long time (coming). It's well deserved. I know he's going to do an awesome job." Tony Parker chimed in with "I'm very happy for him, very happy. He's a great coach, a big part of what we've done all those years. It's a great opportunity for him. It's about time. He's going to have a great chance to prove what he can do. He's in good hands and I'm sure he's going to do a good job."

-- Teague: "I've never had a coach care about me like this."

-- Carroll: "He's not afraid to say he made a mistake. We really respect that. He calls you often and sends you text messages after games. Most coaches don't do that. The game is over, and they don't have communication until the next time they see you. But more than that, he's a great person. He cares about his players. That's hard to find in the NBA. He's got all the aspects of a great coach."

-- Carroll again: "The biggest thing is … in his communication, how he can talk to his players, talk about life situations, what's going on with family, what's going on outside basketball. He gives you that respect, and you know he genuinely cares about you not just on the court but off the court, too."

-- Korver: "I've always felt a majority of coaches are either players' coaches but they're not good X's and O's guys or they're super-heavy on the X's and O's but they have a hard time relating to players," Hawks guard Kyle Korver said. "There's some exceptions but not a lot. Bud is the best I've ever been around who gets both the locker room and X's and O's. He very quickly earned everyone's respect by both his approach to the game and competitiveness he shows, his desire to win and how he treats you every day. He never plays mind games with you. He's so up-front. Everyone knows where they stand at all times."

-- Budenholzer on his relationship style: "The more we communicate with each other, the greater chance we have for growth, improvement and success," Budenholzer said. "If you can't communicate what it is you want and expect, it's hard to hold them accountable and have high standards and high expectations."

-- Has four children with his wife Libby. One of his sons has this awesome reaction to a buzzer-beating 3-pointer on his resume.

-- In Atlanta, Budenholzer took the MARTA to games. Well, Milwaukee will have a streetcar soon …


---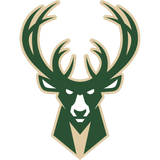 Get more from Milwaukee Bucks
Follow your favorites to get information about games, news and more
---