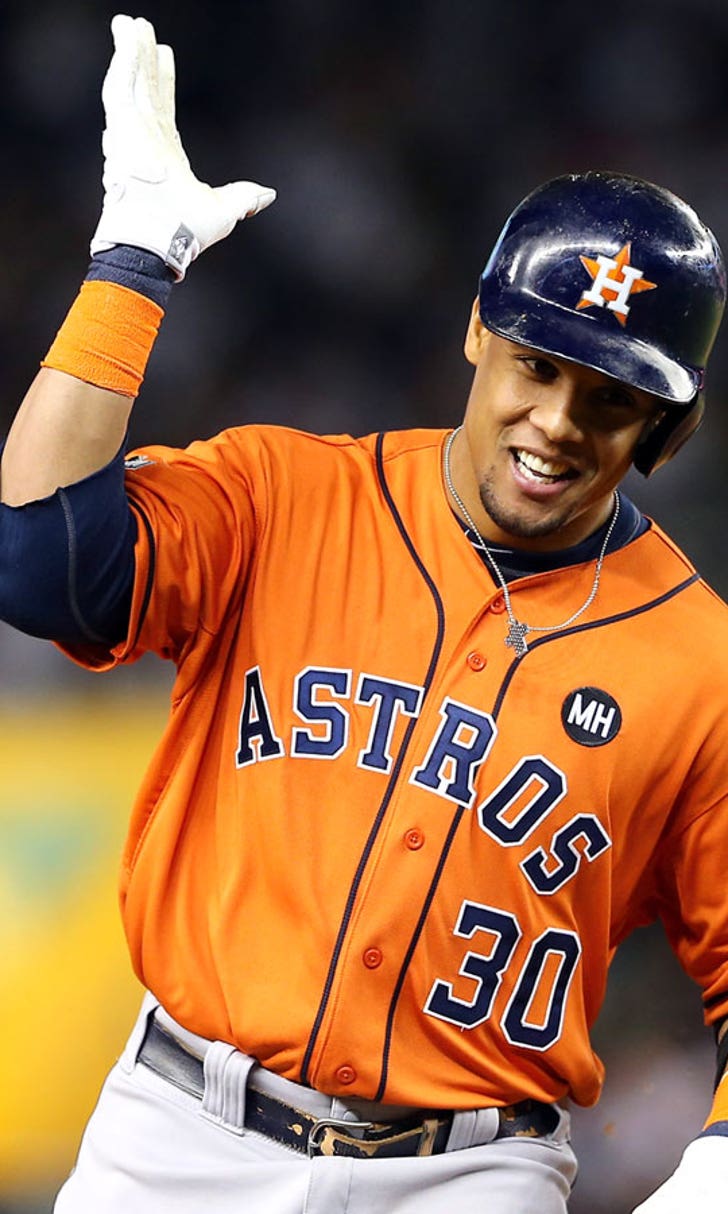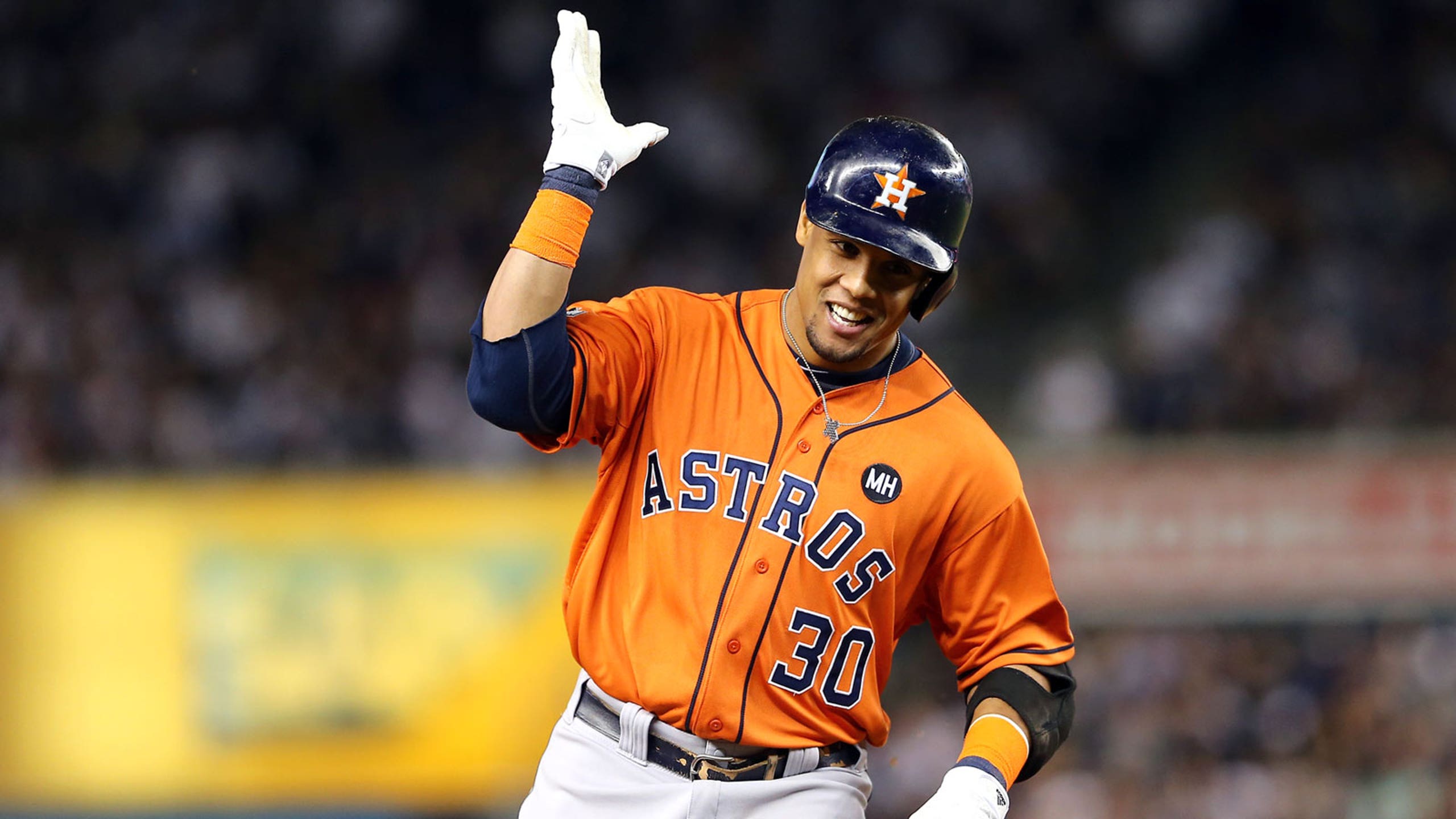 Watch out for the '16 Astros
BY foxsports • October 14, 2015
Or '17. Maybe we should hedge our bets, like Sports Illustrated did, and predict greatness for the Astros in 2017.
Still, 2016's looking pretty good right now.
In case you haven't heard, the Astros' farm system has played tremendously well for two years running. From beat writer Evan Drelich:
Two years after setting a franchise record for minor league teams in the playoffs with six, the Astros bested that mark with seven teams in the postseason: Class AAA Fresno, Class AA Corpus Christi, High Class A Lancaster, Low Class A Quad Cities, short-season Tri-City, rookie level Greeneville and one of the Astros' two Dominican Summer League teams, the Blue team, all made it. 

The only two teams not to make it: the Gulf Coast League (rookie level) Astros and the other Dominican team, the Orange team.
Now, it's fair to suggest that the Astros don't have a large number of top-shelf prospects at the moment, having graduated Carlos Correa and others to the majors this season. But all those playoff teams in the minors also suggests great depth and breadth of talent at every level in the system, and some of those Grade B and C prospects will develop into real major leaguers.
And of course the Astros already have a large number of real major leaguers.
Now that they've been knocked out, it's suddenly easy to forget that the Astros finished the regular season with the third-best run differential in the major leagues, and the second-most third-order wins ... while playing in a pretty good division in the better league.
Next year? Almost every significant player is locked up, mostly at bargain prices. Colby Rasmus is a free agent this winter, but the Astros are fairly well-stocked with outfielders. Scott Kazmir's also a free agent, and of course they'll miss him. Then again, Kazmir's departure will still leave the Astros with Dallas Keuchel, Collin McHugh, Lance McCullers, Scott Feldman, Mike Fiers and Vincent Velasquez. Not to mention Brett Oberholtz, Mark Appel, Brady Rodgers and whomever pitched for that Double-A playoff team.
There aren't any guarantees. The Rangers beat out the Astros, the Angels weren't far behind, and GM Jerry Dipoto's going to get the Mariners back into contention before long. But leaving aside the Blue Jays if they restock their pitching rotation this winter, the Houston Astros should open training camp next spring as favorites to play in the 2016 World Series.
---
---