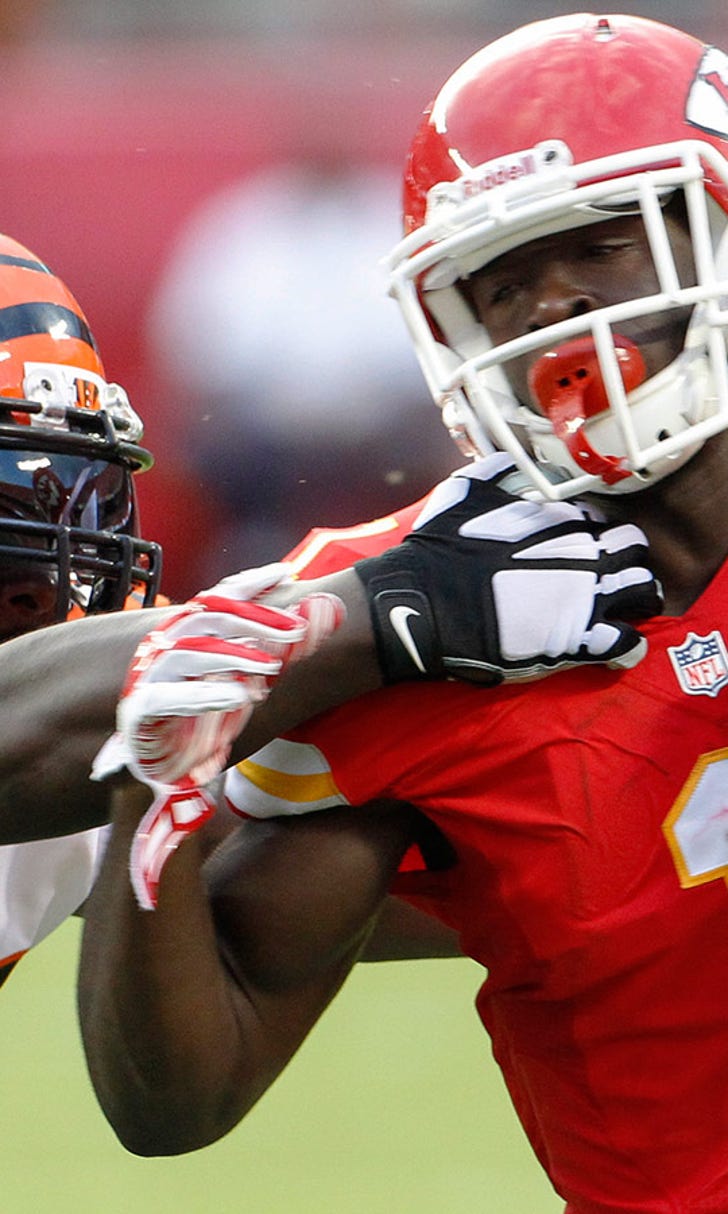 USC's Pullard roots for former HS teammate, Chiefs' Thomas
BY foxsports • August 8, 2014
LOS ANGELES --€" USC linebacker Hayes Pullard doesn't have an NFL team he roots for. Instead, he roots for players.
Pullard has a personal connection with quite a few NFL players, many of whom were his teammates in high school and former roommates and teammates at USC.
One of the players Pullard roots for is a former teammate at Crenshaw High School, Kansas City Chiefs running back De'Anthony Thomas.
"Of course, I'm a De'Anthony fan," Pullard said. "I'm, for sure, rooting for him."
While at Crenshaw, in 2009, Pullard and Thomas helped the Cougars become the first team from the Los Angeles City Section to advance to a state bowl game. Pullard was a senior on the team, Thomas was a junior.
Thomas nearly joined Pullard at USC before ultimately deciding on Oregon. The Crenshaw ties remain strong, though. There probably wasn't a person in America who screamed louder for Thomas than Pullard when Thomas scored on an 80-yard punt return in the first quarter of his NFL debut Thursday night.
Someone text me like 'De'Anthony scored,'" Pullard recalled. "And I looked it up and was like 'yeah, that's my boy!' And just (started) screaming 'Crenshaw!' all through the campus."
Thomas also had a kick return for 35 yards and one carry for three yards, giving him 118 all-purpose yards for the night.  
"That was awesome," Pullard said of Thomas' Thursday night. "He's a quiet young man, humble. He walks the walk, he doesn't just talk it. He went out there and showed it on the next level. People said he was too small and undersized but his heart is big."
---
---