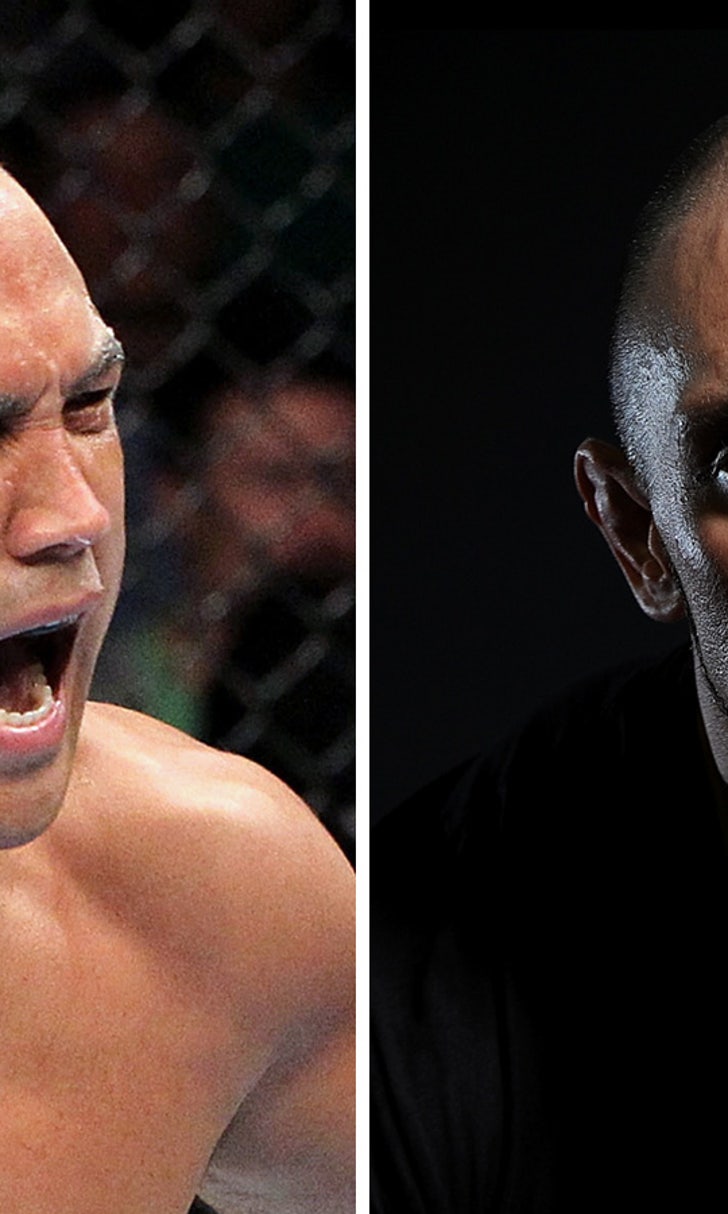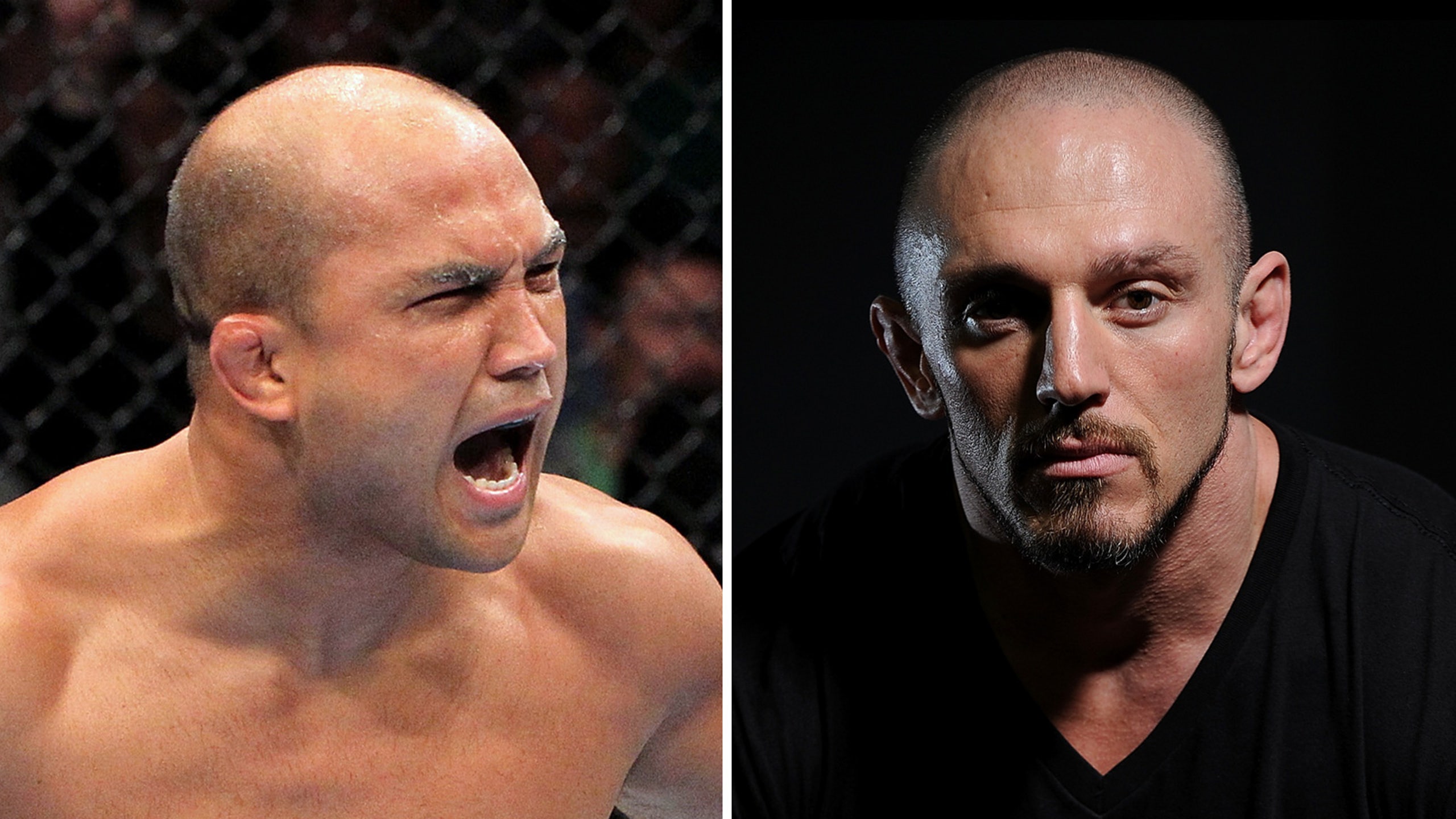 UFC legend B.J. Penn threatens MMA diet guru Mike Dolce on Twitter
BY foxsports • October 22, 2014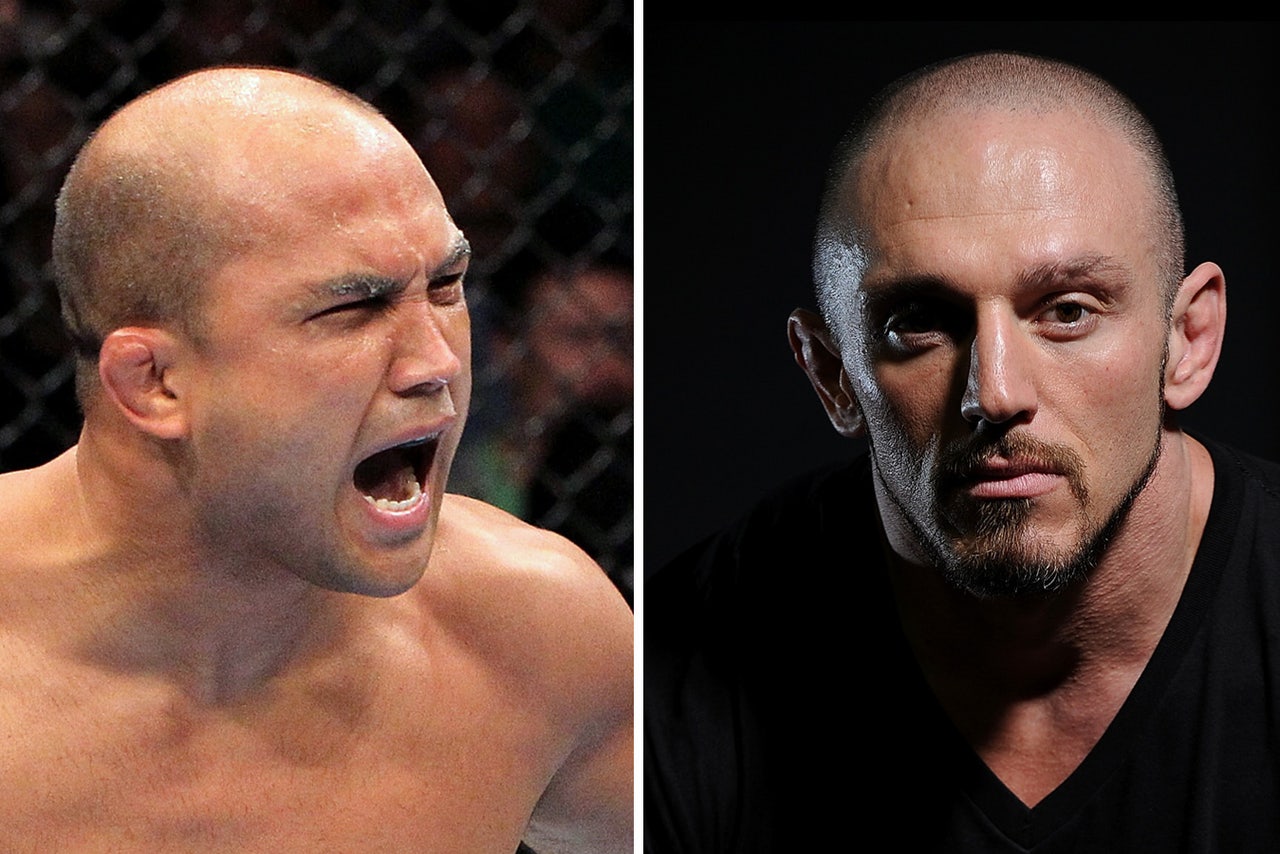 Well, this escalated quickly.
B.J. Penn and Mike Dolce have both spoken publicly about how things went sour between them back in July. Penn hired Dolce, an MMA fitness and nutrition guru, to help him make 145 pounds for his bout with Frankie Edgar at the TUF 19 Finale. That's about all the two can agree on at this point -- and Penn took things to the next level Wednesday.
Penn, who retired after falling to Edgar, basically threatened Dolce with a physical altercation on Twitter if Dolce doesn't stop talking about him. Dolce shot back asking Penn where that aggression was in the loss to Edgar.
Ouch. It doesn't sound like these two will be exchanging holiday cards this year.
It all started when Penn told his website that he wasn't pleased with what Dolce did over the summer, saying, "I would never hire him again for anything." Penn said he paid Dolce $22,000 for 21 days of work and Dolce didn't do what he promised.
Dolce, of course, tells a different tale. He said he had "very little influence" in Penn's camp and that Penn didn't call him until less than a month before the fight when Penn was "in crisis mode." Penn refutes that, saying Dolce did his diet and brought in sparring partners, but then went MIA after weigh-ins.
"I turned down the IV, so Dolce made an attempt to rehydrate me in a different way that he does," Penn told BJPenn.com. "I woke up the next day (fight day) at 150 [pounds] and I ate this much food for the 13 hours before the fight that day. Dolce didn't come to check on me, or monitor my weight, and I couldn't get in touch with him. I don't feel there was any real attempt to get back to my sparring weight after weighing in.
"From all my years of experience in the UFC, every second counts from the scale to the cage, and Mike Dolce didn't share the same mentality as I did. Dolce made every meal I ate the whole time I was there [in Vegas], and now after the fact, he says I should have went and ate my own food if I was hungry."
Penn, a legend in MMA, had never made 145 pounds for a fight before and didn't look like himself as he was dominated by Edgar. That being said, the former two-division UFC champion is 35 years old and well past his prodigious prime. Edgar was a solid favorite.
Dolce is one of the most successful diet gurus in MMA. He has worked successfully in the past with the likes of Ronda Rousey, Chael Sonnen, Vitor Belfort and Johny Hendricks. The UFC has endorsed his work on multiple occasions.
Dolce is a former fighter and competed at 170 pounds. Penn is the former UFC 170-pound champion. Penn said he won't ever return to the Octagon, but hey, his tweet seems like he could be looking for a fight.
---
---