Ultimate Fighting Championship
Ultimate Fighting Championship
UFC 230: Daniel Cormier defends title, submits Derrick Lewis
Published
Nov. 4, 2018 1:43 a.m. ET
NEW YORK (AP) — Daniel Cormier slapped a pair of championship belts over his shoulders and celebrated UFC history.

"Two belts for each shoulder! I get to look at this again," Cormier said. "It's history and Daniel Cormier is one of the best of all-time."

He backed up his boast in New York.

https://twitter.com/ufc/status/1058939544848846849

Cormier choked out Derrick Lewis in the second round to retain his heavyweight championship in the main event of UFC 230 and became the first fighter to defend titles in two weight classes.

Cormier, who also holds the light heavyweight crown, made quick work of an overmatched Lewis with a rear naked choke in the middle of the second round. Cormier celebrated with both championship belts in the cage as Lewis trudged out of the cage, still in his trunks.

Cormier had a quick takedown in the first round and turned in a dominant yet dull effort to easily take the round. He didn't waste much time in the second and left MSG with a little slice of history.

He called out former UFC heavyweight champion and current WWE star Brock Lesnar for a match in 2019.

Cormier had an itch to add a third (yet faux) title.

"Bring that belt with you when you come to my house," Cormier said.

https://twitter.com/UFCONFOX/status/1058939348995850240

Cormier's last fight ended with theatrics after he called Lesnar into the cage, and Lesnar shoved Cormier in the chest while the fighters traded insults to hype a potential future bout.

UFC President Dana White has said he wanted a Lesnar-Cormier bout signed for next year, a showcase that would surely be the biggest ever in the heavyweight division. Lesnar, the professional wrestler and former UFC heavyweight champion, is still with WWE and left the promotion's controversial Crown Jewel event on Friday in Saudi Arabia as the Universal champion. His status remains as murky as ever — he still has to serve out the remainder of a USADA suspension — and was not spotted at MSG.

Cormier has never lost to anyone except Jon Jones, the star-crossed former light heavyweight champion who beat him twice. The second bout last year was changed to a no-contest when Jones failed a doping test that kept him out of the sport for 15 months. Cormier will be stripped of his light heavyweight title and the 205-pound crown will go to the winner of the Jones-Alexander Gustafsson bout at UFC 232 on Dec. 29 in Las Vegas.

Cormier's next challenger will surely give him a better fight than Lewis.

Lewis served 3½ years in prison in his early 20s stemming from a parole violation when he was charged with aggrevated assault shortly after high school. Lewis took up mixed martial arts shortly after his release and used his big right hand to ascend to a title shot. He had won nine of his last 10 fights and his self-deprecating humor — including a randy answer as to why he stripped off his shorts inside the cage after his last win — earned him a sponsorship deal with Popeyes Chicken.

"Look who just slid into our DMs before the weigh in," the fried chicken joint tweeted, with a picture of Lewis chomping on a drumstick.

Much like Lewis attacked a bucket of chicken, Cormier got him everywhere: leg, thigh, and then the neck for the decisive blow.

"A lot of people have to understand that I've been doing this for nine years and I fought at a championship level for eight of them," Cormier said. "If you have a puncher's chance it's not good enough."

The main event had history, if not the thrills of the earlier bouts.

Ronaldo "Jacare" Souza connected on a flush right hand to the temple to knock out Chris Weidman in the third round in a battle of two fighters who both badly needed a victory.

Souza and Weidman were engaged in a brutal slugfest that kept both fighters on their feet for most of the first 2½ rounds. Weidman finally got caught and clung to Souza's leg as he tried to find his bearings. Souza got a couple of punches in for good measure until referee Dan Miragliotta mercifully stopped the fight.




Souza rebounded from a loss to Kelvin Gastelum at UFC 224 and did it with a busted nose. Weidman stunned Souza with a right that smashed the Brazilian's nose, making it spew blood for the remainder of the first round.

Israel Adesanya had a breakout performance with a dominant destruction of veteran Derek Brunson than ran his record to 15-0 and launched him as serious contender in the middleweight division.

Adesanya flipped off Brunson early in the first round and finished him not much later for the TKO win. Adesanya landed a knee to the face that stumbled Brunson and finished him off with a left that had the crowd on its feet. Adesanya, who has earned comparisions to a young Anderson Silva, danced in the middle of the octagon on a night where a new star was seemingly born.

His bio on his @stylebender Instagram account says he likes to "say the darndest things." Adesanya had something to witty to say to the MSG crowd.

"They say this is a walk in the park? Nah, it's a walk in the Garden," Adesanya said.
---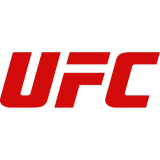 Get more from Ultimate Fighting Championship
Follow your favorites to get information about games, news and more
---