Two local prep athletes play in Perfect Game All-American Classic
August 17, 2015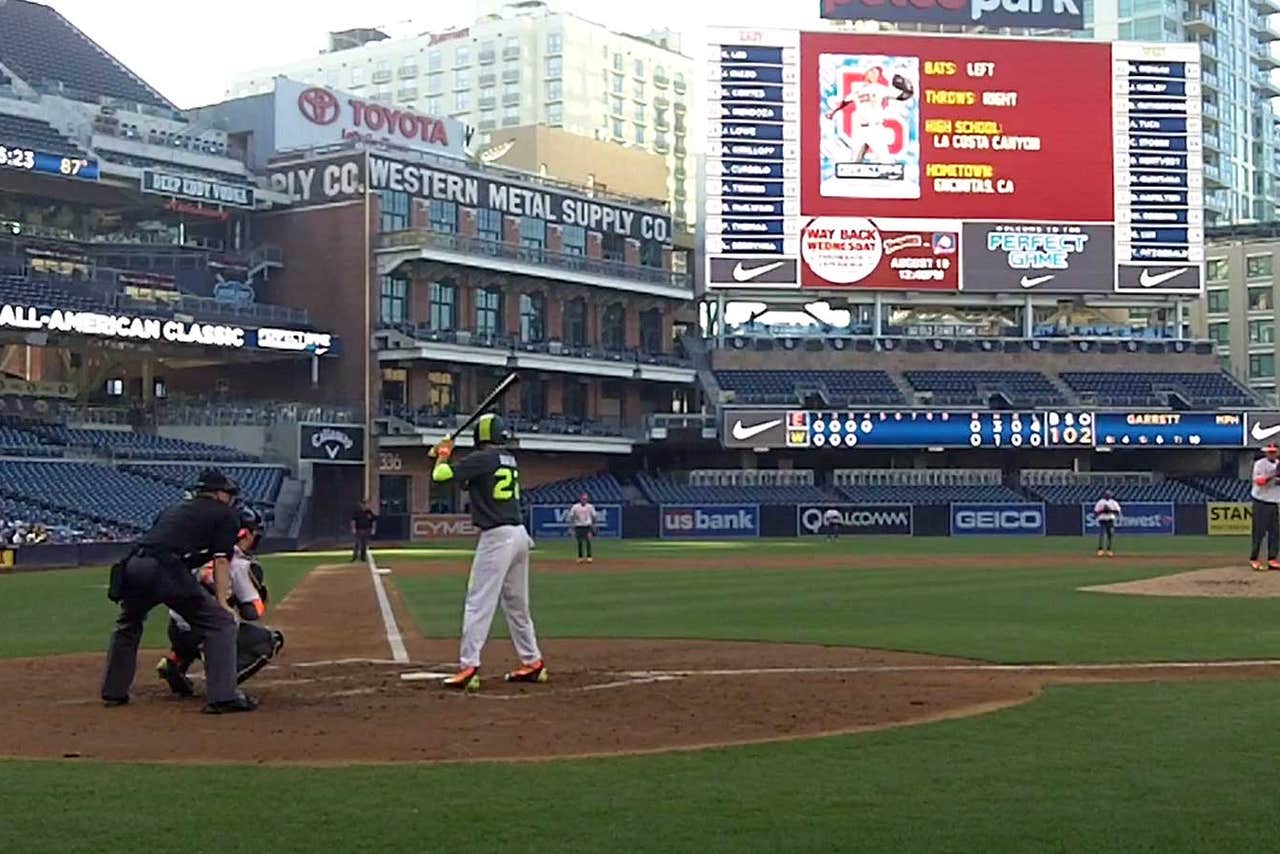 This time, the East team came out victorious with 3-1 win over the West team.
The Perfect Game All-American Classic, sponsored by Rawlings, pits the top 50 high school prospects against each other. Two players, Mickey Moniak of La Costa Canyon High School and Avery Tuck of Steele Canyon High School, hail from San Diego. They're committed to the University of California, Los Angeles and San Diego State University, respectively.
Moniak, who went 1 for 4 with two stolen bases, was thrilled to partake in an experience like The Perfect Game.
In existence since 2003, the Perfect Game hosts a reputable bevy of former players now in the Major Leagues, including Justin Upton of the San Diego Padres, Buster Posey and Madison Bumgarner of the San Francisco Giants, and Kris Bryant of the Chicago Cubs.
Several scouts were in attendance, including AJ Preller of the San Diego Padres management.
Carlos Cortes, out of Ovieda, Florida was named MVP of the game thanks to a 2-for-4 effort at the plate.
---
---