Twins offseason to-do list
Published
Oct. 29, 2015 1:55 p.m. ET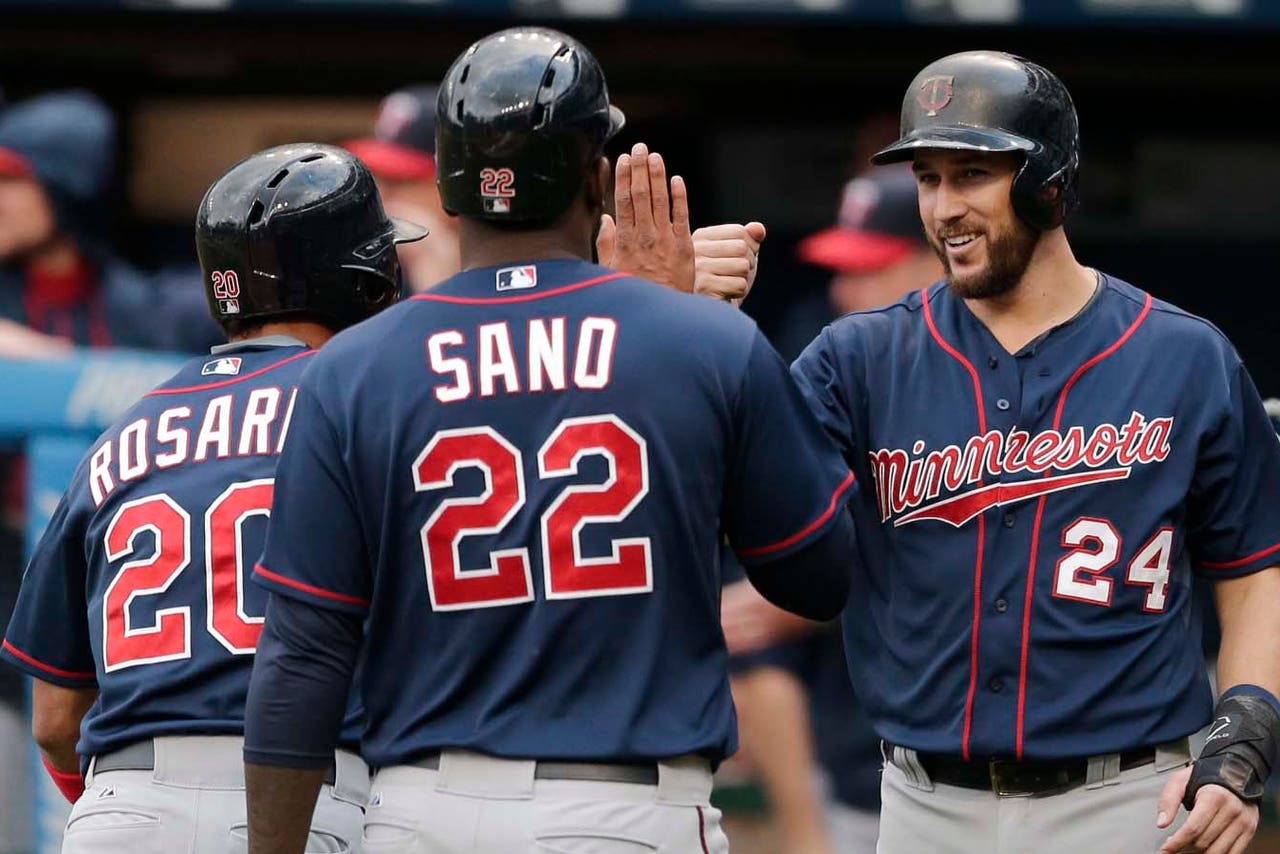 The Twins vaulted back to widespread relevance in 2015, which, after the lean years of 2011-14, was a legitimate accomplishment.
After four straight seasons of 92 or more losses, Minnesota produced an 83-79 mark this season, inspiring hope for 2016 and beyond.
But nothing comes easily in the major leagues, and the second-place Twins must attempt to close a significant gap between themselves and the AL Central's currrent gold-standard outfit in Kansas City.
Thus, Twins general manager Terry Ryan must deftly and sensibly attack the upcoming offseason. After all, as Ryan has learned before, it's easy to get burnt by Hot Stove League maneuvering (Exhibit A: the signing of Ricky Nolasco to a four-year, nearly $50 million contract two years ago).
How should the Twins attack the offseason? Here's our thoughts:
TAKE A LONG LOOK AT FREE AGENTS
Now that veteran outfielder Torii Hunter has retired after making $10.5 million last season, the Twins have a bit more money to throw around, in theory. Top-of-the-line free agents like hurler Zack Greinke ($25 million total salary in 2015) are almost assuredly out of the question for the budget-conscious Twins. A more cost-effective starter, like Mike Leake or Scott Kazmir, might make sense for the Twins, however. Leake seems like the most logical option, all-around; the 27-year-old went 11-10 with a 3.70 ERA last season, earning a total salary of nearly $3.6 million. Leake ended the year with San Francisco.
SETTLE ON A SHORTSTOP
Eduardo Escobar appears to be the top in-house candidate to be the Twins' main shortstop in 2016, after a season in which the 26-year-old exhibited confidence in hitting .262 with 31 doubles and 58 RBI. Escobar's arm is a mild liability, though. Youngsters Danny Santana and Jorge Polanco are also options, though they have areas of their game they still need to refine. Veteran Eduardo Nunez (.282, 20 RBI in 188 at-bats) probably serves the team best in a utility role. One free-agent shortstop that could be a decent fit for the Twins: Asdrubal Cabrera, who made $7.5 million for the Rays last season and hit .265 with 15 homers and 58 RBI.
SETTLE ON SANO'S POSITION
Phenom Miguel Sano logged just nine total starts at his natural position, third base (he also appeared at first base twice, for a total of five innings) last season, with the rest of his starts coming at DH. In 80 total big-league games, the 22-year-old native of the Dominican Republic hit .269 with 17 doubles, 18 home runs and 52 RBI in 279 at-bats. The Twins are wary of the 6-foot-3, 262-pound slugger seeing time strictly at DH, and he has a plus arm when healthy. Fortunately, Hunter's recent retirement gives Minnesota a bit more flexibility in 2016, as it rotates players like Sano, Joe Mauer and perhaps Trevor Plouffe, Kennys Vargas or Oswaldo Arcia though the DH spot. Sano, more than any Twins player, inspired fans to pass through the turnstiles last season, providing even further impetus for the team to find the young star a defensive home. Will a veteran need to be traded to accomodate Sano?
WHAT TO DO WITH PLOUFFE?
Speaking of Sano, his presence could impact third baseman Plouffe's future. Plouffe offered the Twins solid run production in 2015, as he hit 22 homers to go along with a career-high 86 RBI, to offset a .244 batting average. Minnesota would appear fairly eager to clear the runway for Sano, and if ever there were an opportunity to sell high on the 29-year-old Plouffe it's right now. Plouffe is a career .245 hitter, and GM Terry Ryan recently noted that it's unlikely we'll see the veteran move to the outfield in 2016. Thus, a trade would seem to make sense. In fact, a trade of Plouffe could possibly cure the Twins' pitching deficiencies, killing two birds with one stone, so to speak.
FIND ANOTHER VETERAN LEADER?
The Twins jumped from 70 wins in 2014 to 83 last season, and the energetic Hunter seemed to be one major reason why, as he kept the clubhouse loose, even while Minnesota was playing with a razor-thin margin for error in the season's final few weeks. But the ink's about to dry on Hunter's retirement papers, so the Twins must move on. So who assumes the role as the Twins' clubhouse leader in 2016? Perhaps it'll be an in-house option like Brian Dozier -- a 28-year-old All-Star -- or 32-year-old catcher Kurt Suzuki (who's signed through 2017). One free-agent option: the soon-to-be 37-year-old Jimmy Rollins, who, despite his wretched 2016 campaign (.224, 41 RBI) still might hold some value as a shortstop. Rollins would likely need to take a paycut, though, after making $11 million with the Dodgers this season.
Follow Kelly Beaton on Twitter
---
---