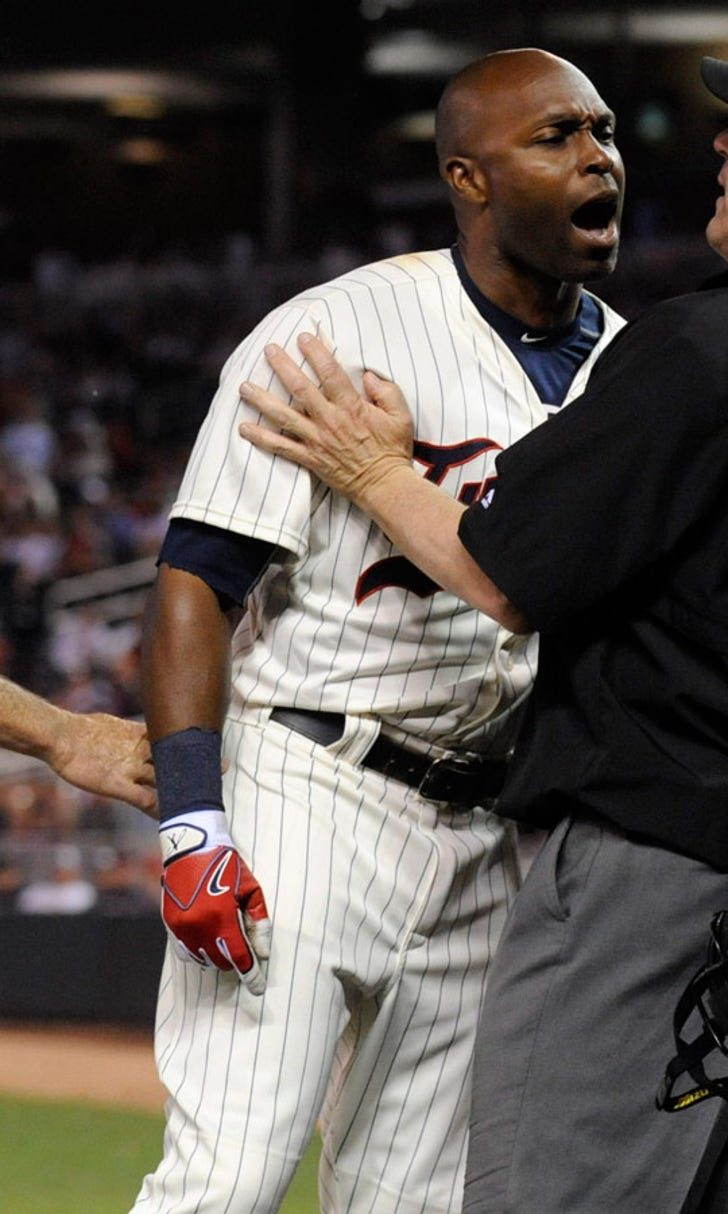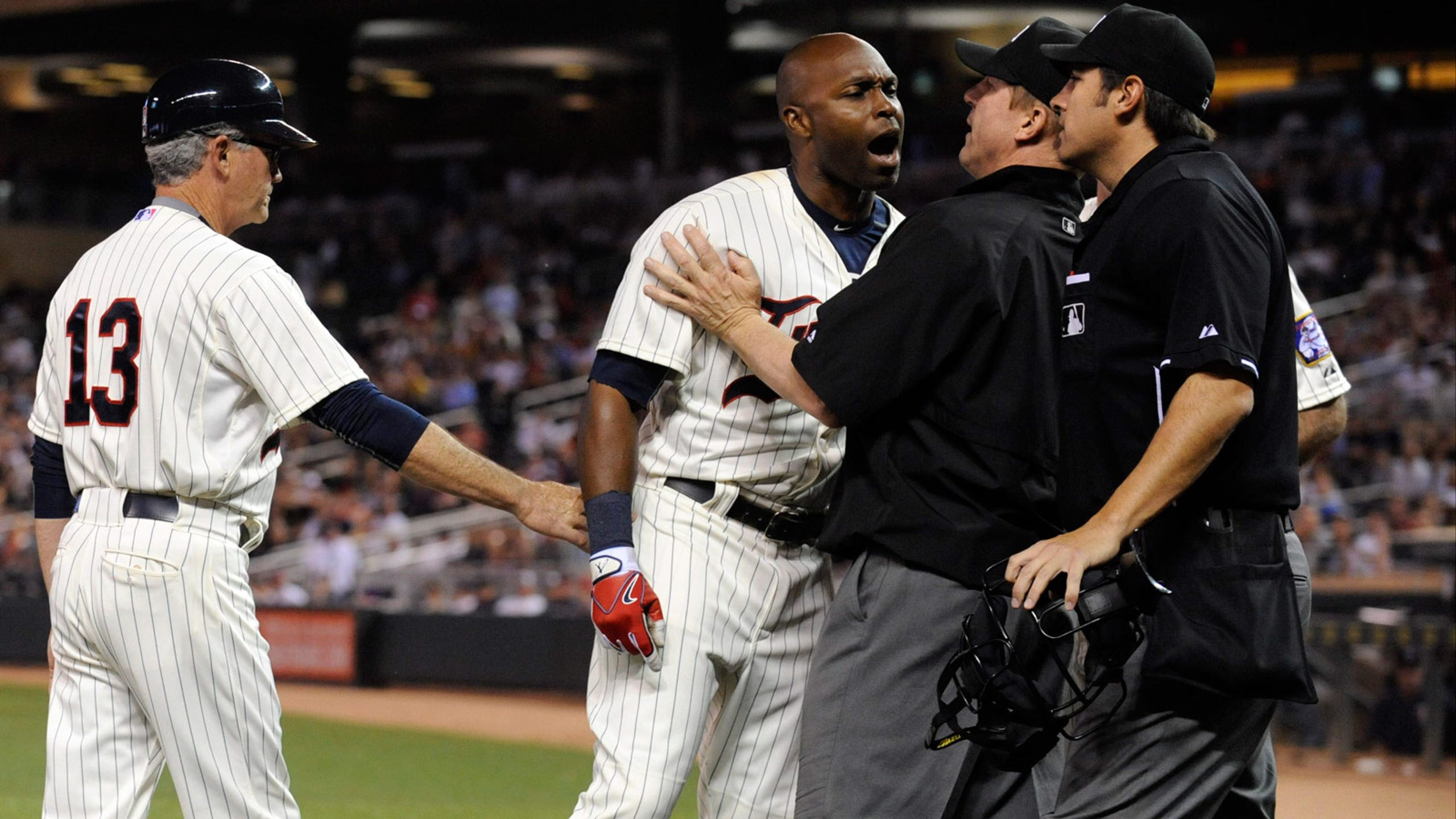 Twins' Hunter suspended two games for tirade, will appeal
BY foxsports • June 12, 2015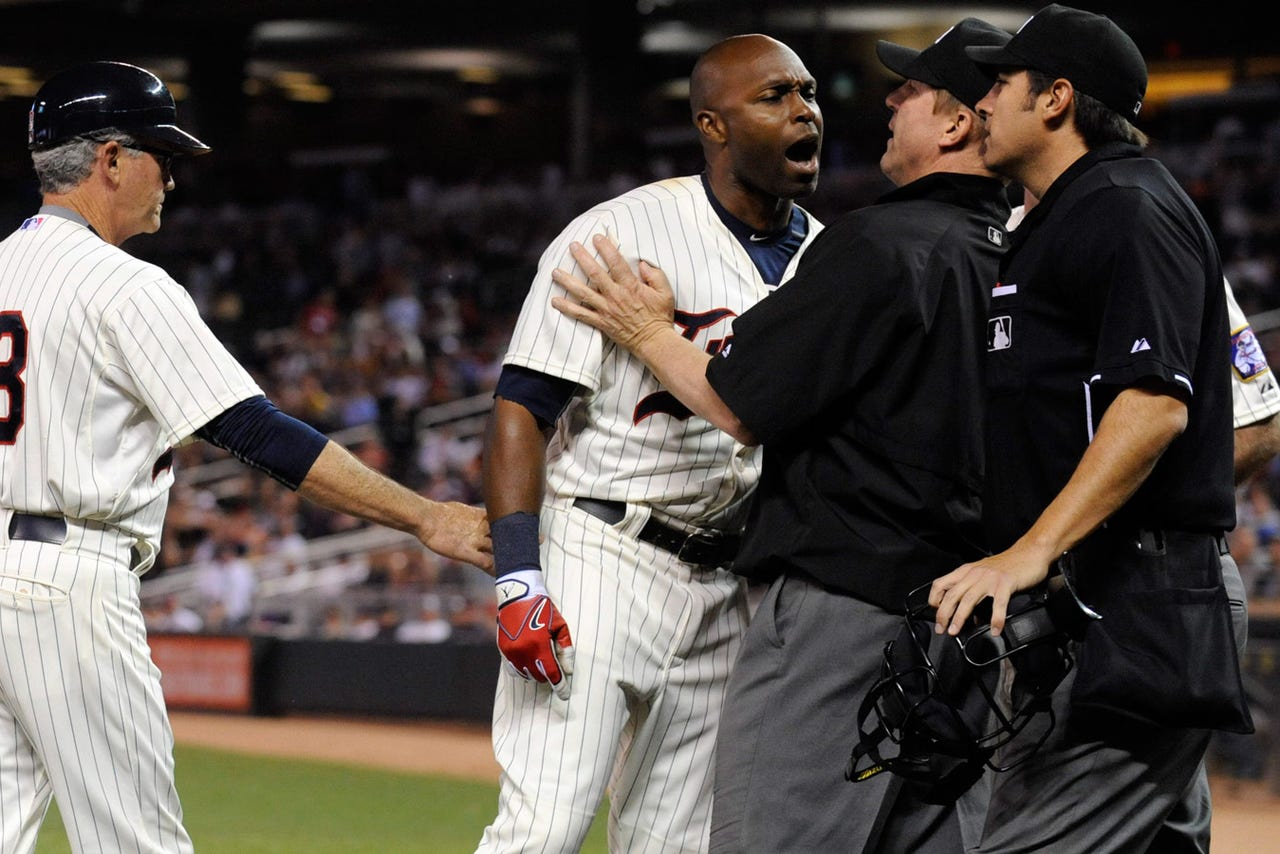 Torii Hunter has been suspended two games and fined an undisclosed amount due to his tirade after being called out on strikes in Wednesday's game against the Kansas City Royals. Hunter has appealed the ruling.
"I think that's a little harsh," Hunter told reporters before Friday's game against the Texas Rangers. "We'll see what happens. It is part of the process. Hopefully it gets lightened a little bit."
The Minnesota Twins outfielder was ejected after arguing a third strike call by home plate umpire Mark Ripperger.
After being ejected, Hunter threw parts of his equipment onto the field before ripping off his jersey and sending that flying, as well.
"Just a lot of emotions, man," Hunter said after the game. "I thought the last pitch he called a strike was revenge because I said something the pitch before that, because it was definitely a ball. We have bad days, all of us -- as hitters, pitchers. Even umpires have bad days, and he had one. What can you do?"
Twins manager Paul Molitor, who was also ejected after the strikeout, didn't want to predict Hunter's punishment. But it appears as if Minnesota will have to deal without Hunter for at least a short time.
Hunter said he didn't know when his appeal would be heard. He added this is the first time he's ever appealed a punishment from Major League Baseball and was thinking he would just be fined. "I didn't expect two games," he said.
In his first year back in Minnesota after a seven-year absence, Hunter is batting .268 with eight home runs and 36 RBI in 54 games entering Friday's contest at Texas.
---