Twins drop seventh straight, fall to Orioles 9-2
May 11, 2016

MINNEAPOLIS -- The Minnesota Twins have sunk to the bottom of the American League, and no one on the team is feeling lower than veteran starter Phil Hughes.
Hughes was knocked around for the third straight start, giving up five runs and six hits in just four innings of a 9-2 loss to the Baltimore Orioles on Wednesday.
"It's been a miserable three starts," said Hughes (1-2), who lasted just two innings in his previous start in Houston. "I'm just missing over the plate a lot. I'm kind of losing my identity as a pitcher a little bit."
Miguel Sano hit his fourth homer for the Twins (8-25), who have lost seven straight games. It's been a startling tumble for a team that was in the playoff conversation into the final week of the season last year and entered 2016 expecting to be there again.
Hughes' struggles have been one of many factors in the team's failure. The right-hander said he feels fine physically even though the velocity on his fastball is down.
"I take a lot of pride in being aggressive and attacking the zone," Hughes said. "I feel like I'm tentative right now and not attacking with my best stuff. This is a team that if you make too many mistakes, they're going to make you pay for it. That's what they did today."
Mark Trumbo hit two home runs, Adam Jones had four hits, including a two-run homer in the ninth, and Chris Davis also went deep and drove in four runs for the first-place Orioles, who have won four straight. Tyler Wilson (2-1) gave up two runs and six hits in seven innings.
The 3-4-5 hitters for the Orioles -- Jones, Davis and Trumbo -- went 10 for 15 with four homers, nine RBIs and seven runs scored.
Trumbo opened the scoring with a two-run homer in the second inning, and then recorded his third multihomer game of the season when he followed Davis' two-run shot in the fourth with his 11th homer.
The Orioles became the 15th team in big league history to hit back-to-back home runs in three straight games. If they pull it off again on Thursday back home, they will join the 1964 Minnesota Twins as the only teams to do it four times.
"If you're not executing your pitches, you suffer the consequences," Twins manager Paul Molitor said.
Wilson allowed a homer to Sano in the second inning and an RBI single to Danny Santana in the fifth, but was hardly touched the rest of his outing by the slumping Twins offense.
"It's a snowball effect," Hughes said. "When things aren't going right, every little thing is magnified. Every guy in here wants to be the one that gets us going in the right direction. You tend to press a little bit and that's not going to help anything either."
DEAN'S DEBUT
Pat Dean made his big league debut in relief of Hughes, giving up two runs in 2 2/3 innings. The timing was difficult for Dean's family, which flew to Chicago last weekend when Dean was first called up and hung around in Minnesota for the start of the Orioles series, but had to go home on Tuesday night to return to their jobs.
"He didn't have the best command today, but he got through a couple," Molitor said. "We'll see how we're going to use him going forward."
TRAINER'S ROOM
Orioles: RHP Brad Bach was available to pitch one day after getting hit in the right leg by a line drive. Bach had a bruise on the back of his leg, but otherwise was unharmed.
Twins: Closer Glen Perkins (left shoulder strain) will throw his first bullpen on May 23. If all goes well the hope is he will be back sometime in early to mid-June.
UP NEXT
Orioles: RHP Ubaldo Jimenez (2-3, 4.54 ERA) will open a four-game series in Baltimore against the Detroit Tigers on Thursday. RHP Mike Pelfrey (0-4, 6.23 ERA) will start for Detroit.
Twins: After a day off on Thursday, they start a series in Cleveland on Friday. RHP Ricky Nolasco (1-1, 4.70 ERA) will start the opener against Indians RHP Josh Tomlin (5-0, 3.72 ERA).
---
---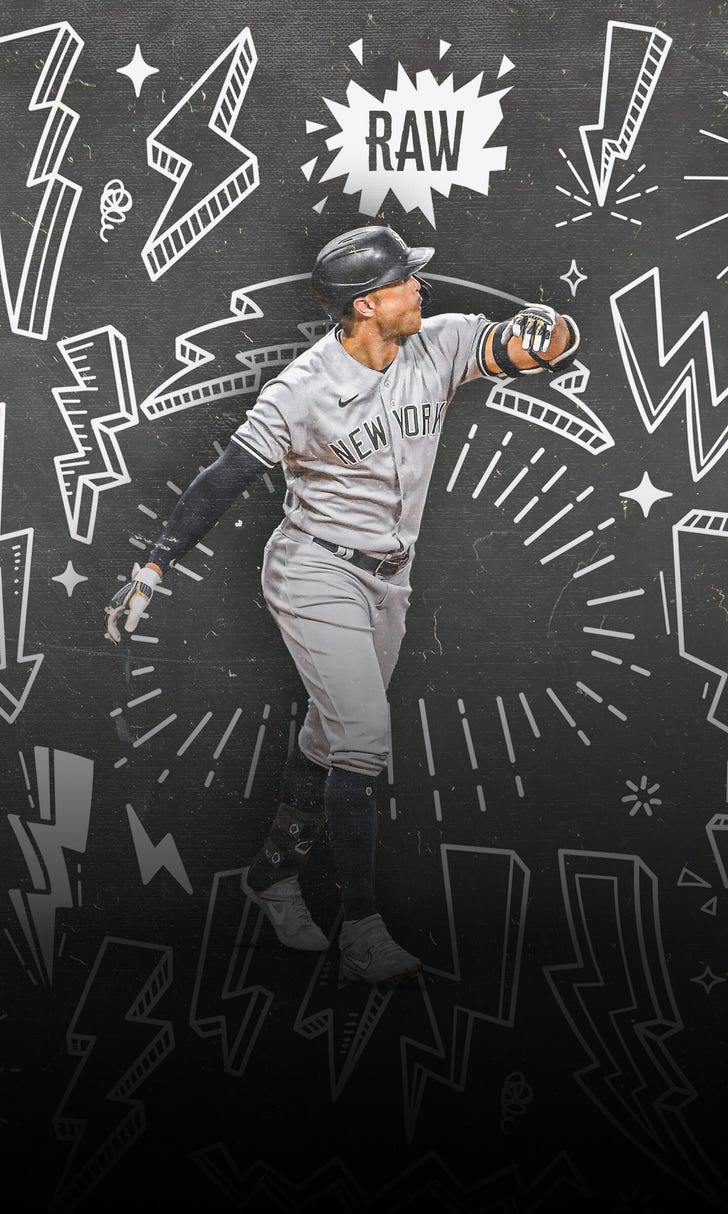 Giancarlo Stanton tops list of MLB players with the greatest raw power