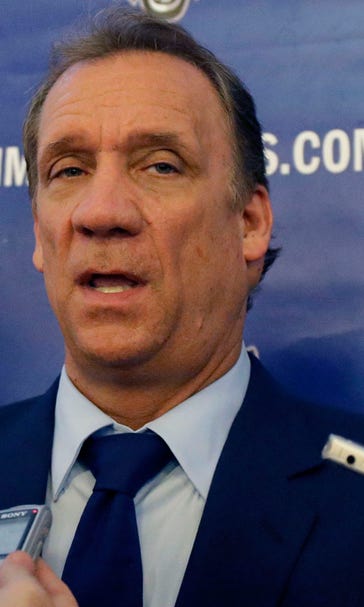 True to his word, Saunders not yet pursuing free agents
BY foxsports • July 7, 2014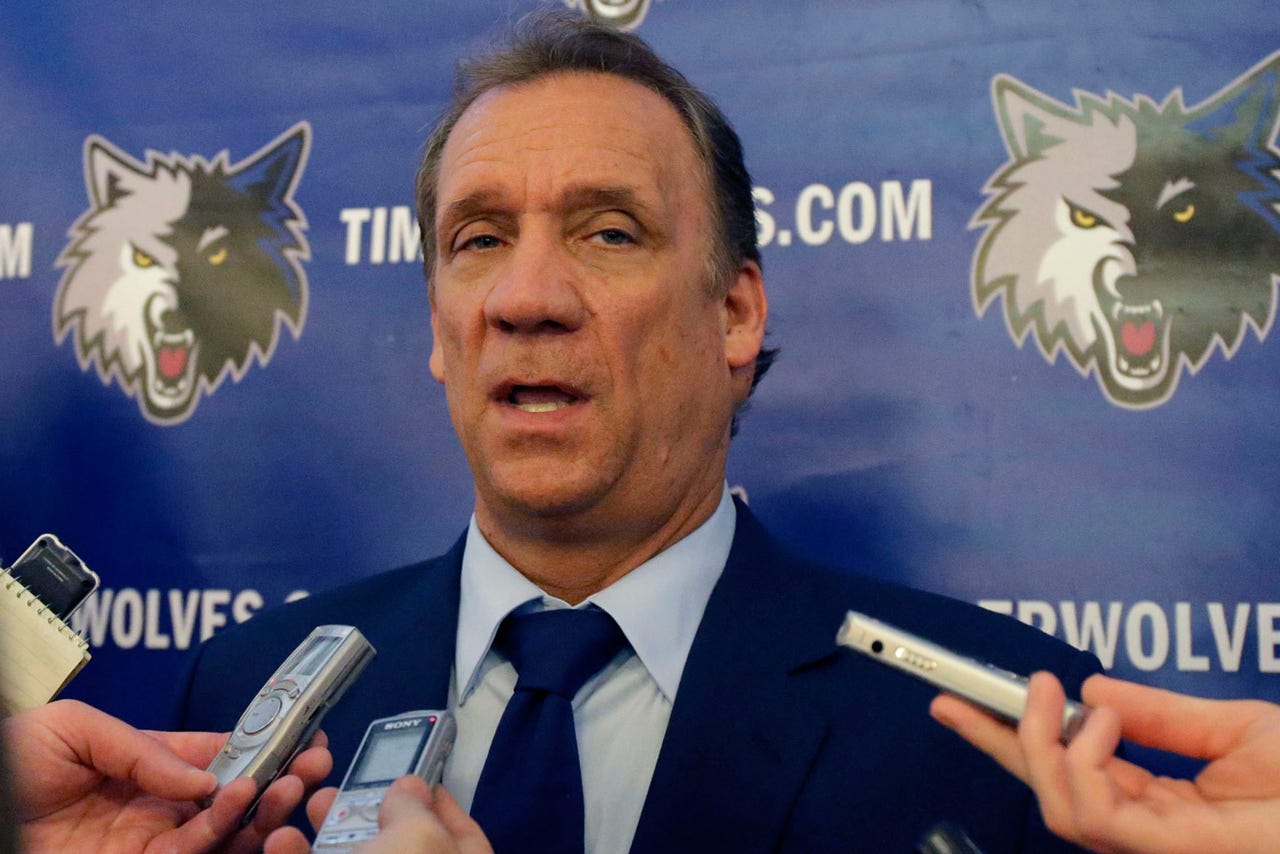 MINNEAPOLIS -- Although he's not regarded as a renegade falsifier, Flip Saunders' first year and change on the job has come with some backpedaling.
The Timberwolves coach and president of basketball operations said he'd take a 3-point shooter in last year's draft and wound up going with a slasher in Shabazz Muhammad. He said he couldn't envision a scenario in which he'd appoint himself as head coach then did just that last month. He spent his first season on the job clamoring for Kevin Love to stay in town but has changed to a tune of team versus star player this offseason.
Some coyness combined with skullduggery are basic tenets of NBA executivedom. So when Saunders predicted a mostly silent free agency period for Minnesota, it came with the notion he could be bluffing -- or at least reverse embellishing.
But, in this particular instance, Saunders has been a man of his word.
"Initially, are we going to be very active in free agency?" Saunders posed rhetorically. "Probably not."
Try not at all.
Franchises are plastering images of Carmelo Anthony in their uniforms on the facades of their respective arenas. The airplane Cavaliers owner Dan Gilbert allegedly took to visit LeBron James in Miami has its own Twitter account. As of Monday afternoon, at least 20 free agents had reportedly agreed to terms with new or old teams.
Not one of them was the Minnesota Timberwolves.
The club's only unrestricted free agents that played meaningful minutes in 2013-14 are Dante Cunningham and Robbie Hummel. Cunningham's probably not coming back -- not after minimal reserve contributions and two arrests stemming from the same incident in which he allegedly choked his live-in girlfriend -- and the Wolves made it clear how they feel about Hummel when they declined to extend him a qualifying offer last week.
With 14 players on the roster, Minnesota has only a $5.3 million midlevel exception to spend on outside free agents. Potential targets like Shaun Livingston (Golden State) and Josh McRoberts (Miami) have signed for similar money, but the Wolves have yet to see their name mentioned among the rumor heap.
They don't need to sign anyone. Saunders has spoken previously of the value of an open 15th roster spot.
Love is still here, too, after no deal has arisen that suits Saunders enough for him or an agent to leak much rumblings since the draft. Golden State is still in play -- especially after signing Livingston, who could be Klay Thompson's replacement should he come to Minnesota in a Love trade -- along with Boston, among other teams.
But until James, Anthony and the top of this year's free agent class find landing spots, no team is likely to go hard after Love. That affords Saunders time to wait out the field -- even all the way up to the January trade deadline this season, if he so chooses.
But that'd make for an awfully awkward 2014-15 campaign if Love remains set on playing elsewhere, as he's indicated this offseason. The All-Star power forward acknowledged the discomfort himself by bowing out of this Sunday's MLB All-Star Game Celebrity Softball Game at Target Field in Minneapolis.
Saunders has an extension to negotiate with Ricky Rubio, too. But the Spanish point guard also can wait; he has a contract option for next year worth $5.2 million and could play that out and become a restricted free agent next summer if the Wolves aren't willing to extend him now.
So Saunders has taken the wait-and-see approach he said he would this July. A year ago, he aggressively pursued Kevin Martin, Corey Brewer, Nikola Pekovic, Chase Budinger and a bundle full of free agents who didn't sign with Minnesota in hopes of building the roster.
Players can begin signing contracts Thursday. And if Saunders stays the current course, there may not be any inking proceedings or introductory press conferences in the Twin Cities this free-agent period.
Follow Phil Ervin on Twitter
---