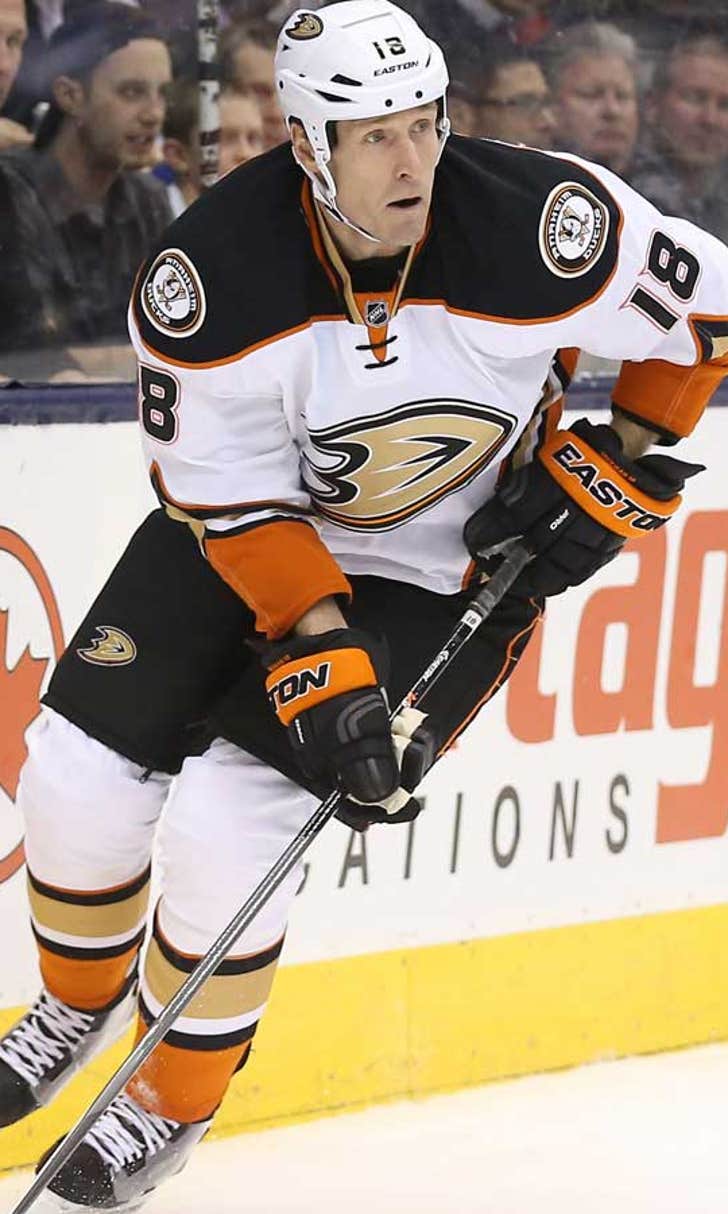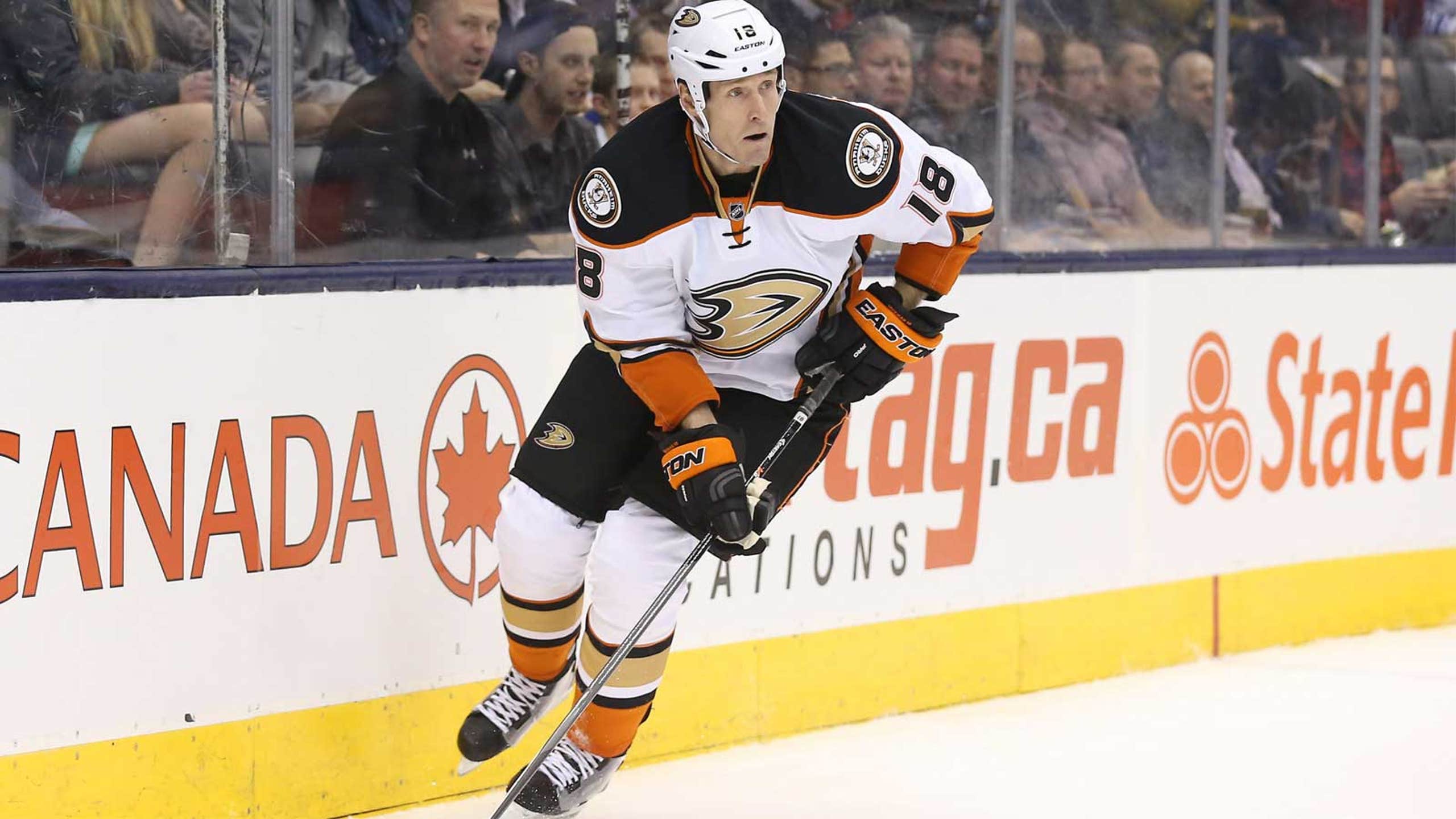 Tim Jackman's Player Profile
BY Jessica Valo • February 10, 2015
Tim Jackman #18:
Position: Right Wing
Birthdate: November 14, 1981
Birthplace: Minot, ND
Shoots: Right
Total NHL regular season games played: 471
    Returning to the Anaheim Ducks for his second season we have Right Winger, Tim Jackman. Jackman has played with various teams within the NHL and started his career with the Ducks midway through the 2013-2014 season when he was acquired from the Calgary Flames.  Throughout this season he has played in 45 games, scored four goals, and had two assists. Jackman is all-around a physical player who isn't afraid to use his size and strength to guard the puck and protect his teammates at all costs.
    Tim Jackman, or "Jacks," lives in sunny Southern California with his wife, Chelsey. On the ice, he is the enforcer and always tries to motivate the rest of the team in whatever way he can. Stay tuned in with Tim Jackman and the rest of the Anaheim Ducks all season long right here on FOX Sports San Diego!
---
---