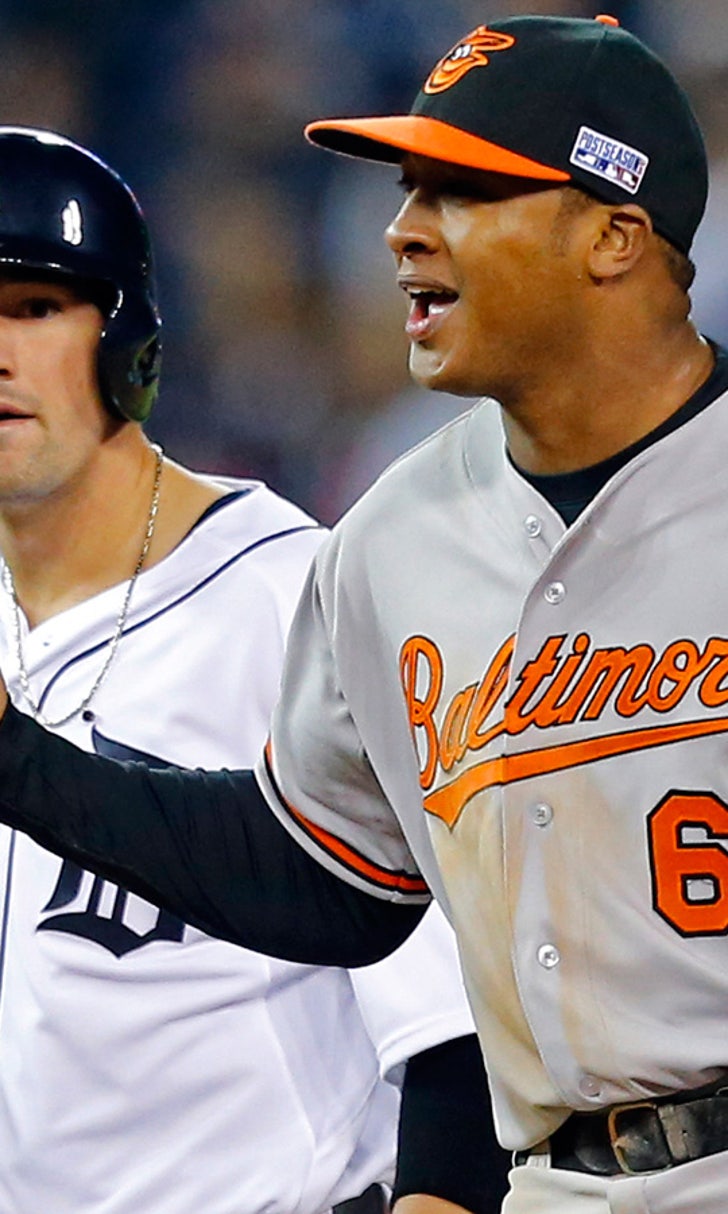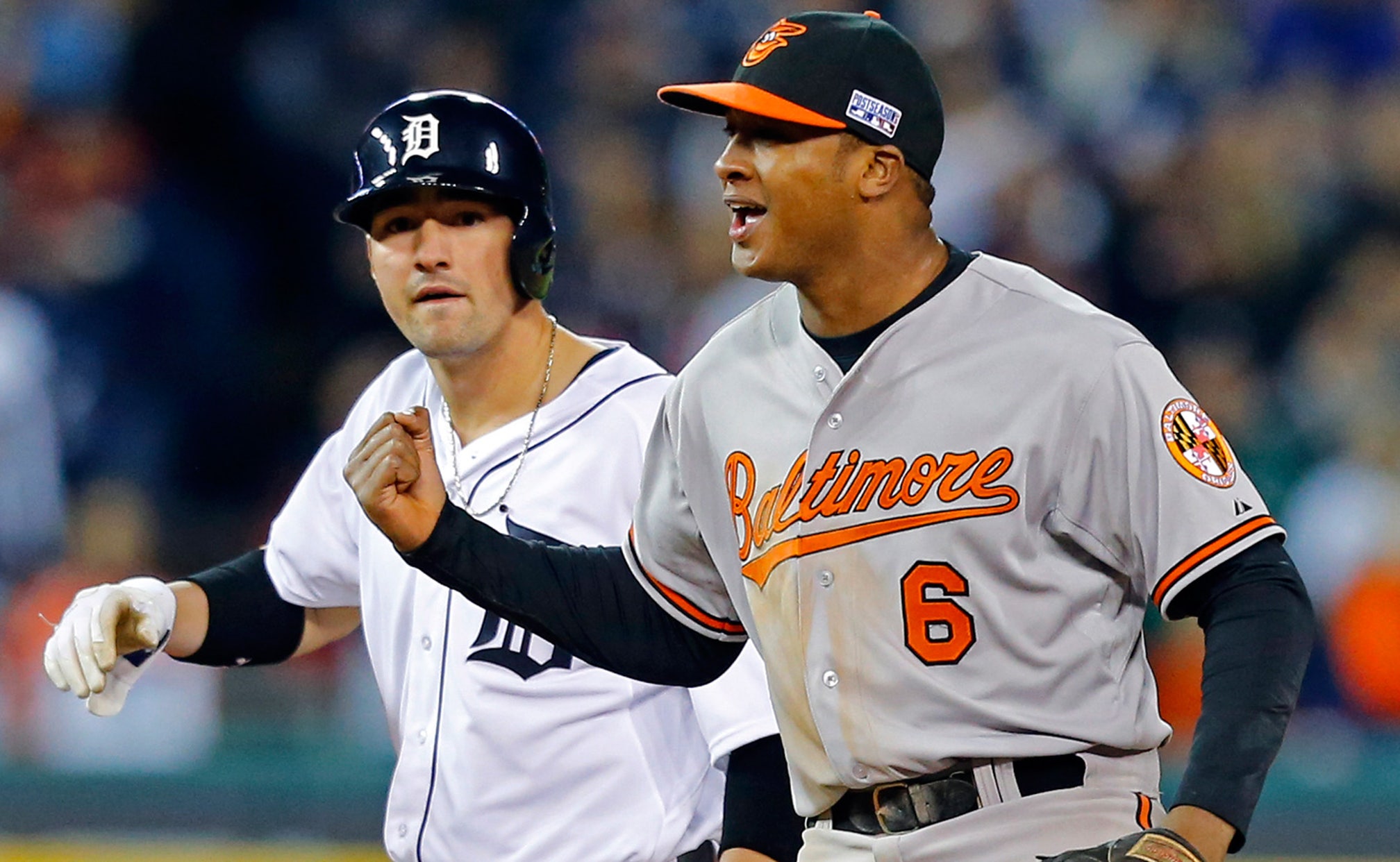 Tigers, Orioles face off in first meeting since AL division series
BY foxsports • July 17, 2015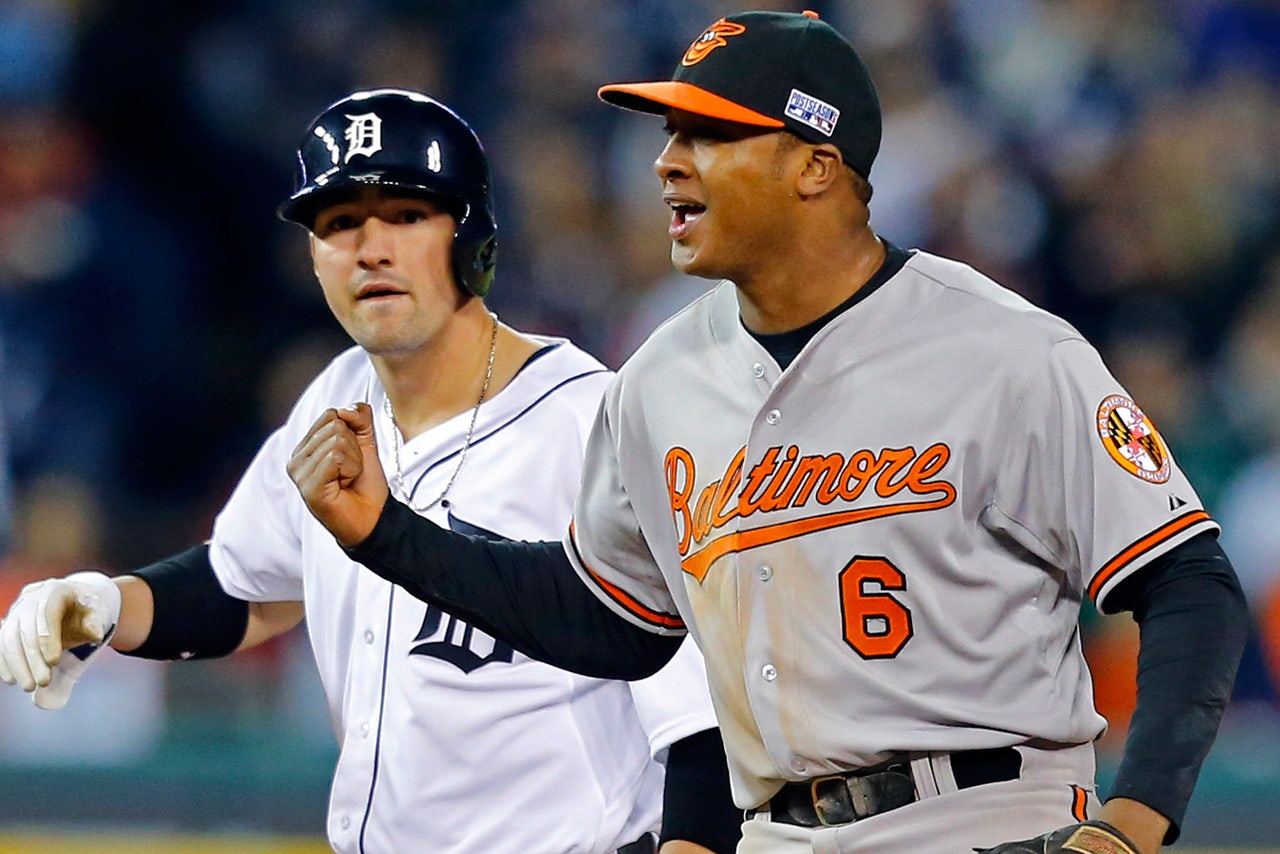 The Detroit Tigers have been a postseason fixture in recent years, but they might be in no man's land between buying and selling ahead of this year's deadline.
In a weaker division, the Baltimore Orioles are right in the thick of the playoff race despite being just as inconsistent.
These teams open a three-game series Friday night in Detroit in their first meeting since last season's AL division series (6 p.m. pregame, 7:08 first pitch on FOX Sports Detroit).
Over the past few years, baseball's trade deadline has been a source of excitement and anticipation in Detroit. Now, with the deadline approaching again, general manager Dave Dombrowski is facing questions about his team's short-term goals.
"We're trying to win this year right now," he said recently.
The fact that Dombrowski had to reaffirm that philosophy was telling. The Tigers entered the All-Star break at 44-44, in third place and nine games out of first in the AL Central. Baltimore (44-44) is four games behind the first-place New York Yankees in the AL East despite the same record.
The Tigers are tied with St. Louis for baseball's longest active postseason appearance streak after four straight division titles, but its deficit in the standings has spurred speculation that the team might be better off trading some of its top players and reshaping the roster for next year.
That talk may be premature. The Tigers are certainly still in contention for a wild card. At the very least, they can wait a little longer before evaluating what their next moves might be. But so far this year, Detroit has looked average, and Miguel Cabrera isn't expected to return from a strained calf until next month.
"We have to get on a roll and the only way to do that is with good starting pitching," Dombrowski said.
After losing five of six meetings in the 2014 regular season, the Orioles swept the Tigers in the division series, including a 2-1 victory at Comerica Park on Oct. 5.
Anibal Sanchez (8-7, 4.63 ERA) worked out of the bullpen in that series, tossing two scoreless innings in Game 2 in his only appearance.
Sanchez owns his highest ERA since 2008, but he's 5-0 with a 2.84 ERA over his last six outings. He's averaged 6.3 runs of support in that span.
Baltimore staggered into the All-Star break on level ground following a wild roller-coaster ride marred by erratic play, with losses in 10 of its last 13.
"It's been up and down," shortstop J.J. Hardy said. "We've had some good stretches and some bad stretches, yet we're still kind of right in the mix. So if we can get going in the second half, we have a good chance."
As the July 31 non-waiver trade deadline approaches, general manager Dan Duquette sees the Orioles as buyers, just like last year when they secured standout reliever Andrew Miller for a postseason run that finally ended in the ALCS.
Though the contracts of Matt Wieters, slugger Chris Davis and left-hander Wei-Yin Chen are among those that expire after this season, Duquette's focus is in the short term.
"We'd like to make our team as strong as we can for the rest of the season," he said. "The division is wide open. No dominant team has emerged and there will be a lot of teams vying for the wild-card spots, too."
All-Stars Manny Machado, Zach Britton, Darren O'Day and Adam Jones excelled in the first half, as did newcomer Jimmy Paredes, who's batting .299 and already has reached career highs with 10 homers and 39 RBIs.
Hardy is back in a groove after being sidelined by back spasms; Wieters and Jonathan Schoop contributed immediately upon their return from the disabled list; and Kevin Gausman is back in the rotation after a bout with right shoulder tendinitis.
"I think our best baseball is ahead of us," manager Buck Showalter said.
Ubaldo Jimenez (7-4, 2.81) looked particularly good just before the break, recording a 0.45 ERA over his last three outings. He's trying to shake a rough history in Detroit, where he's 2-7 with a 6.80 ERA in nine career outings.
Victor Martinez is 8 for 24 with three homers against Jimenez.
---
---