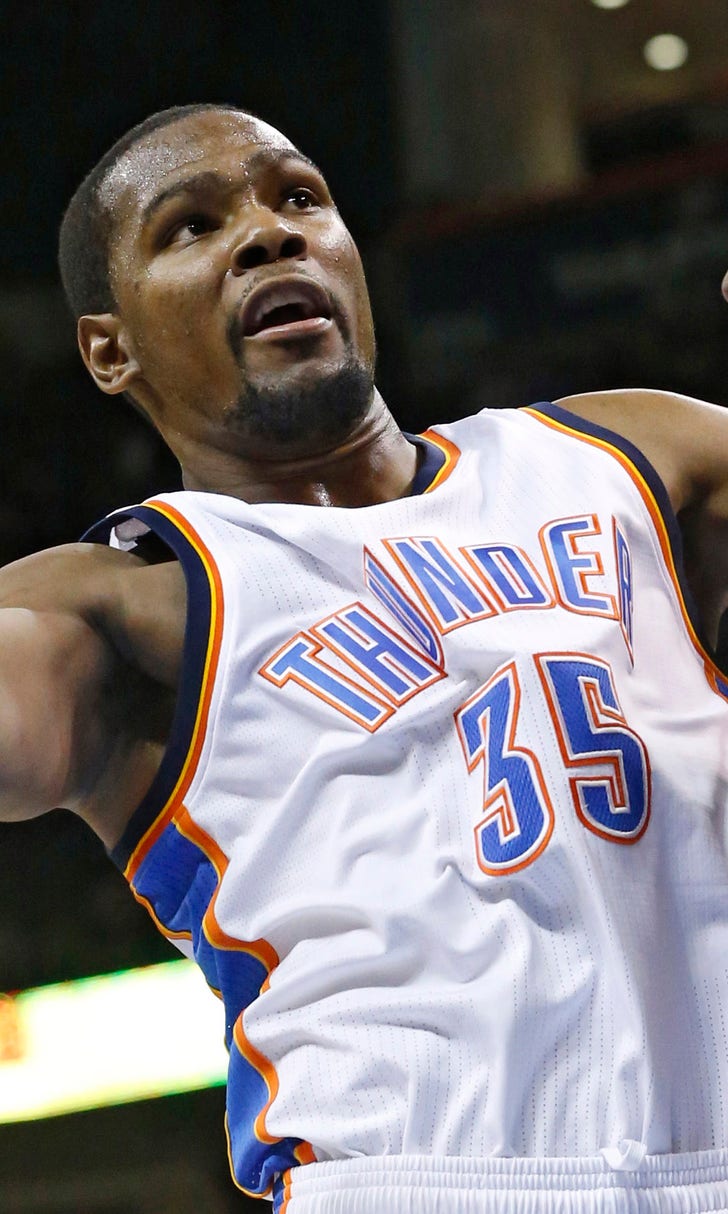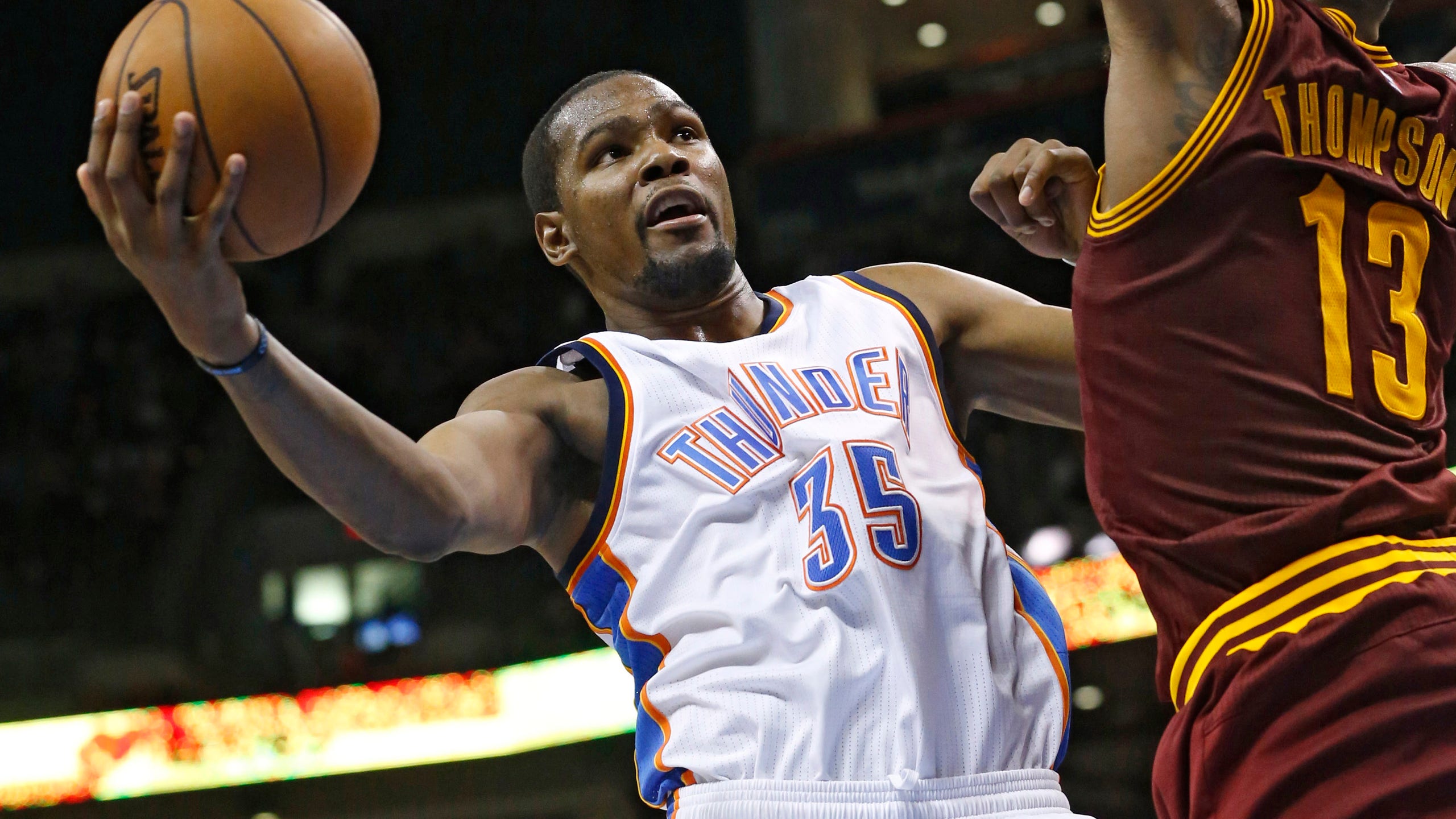 Thunder hit the road for compelling road trip
BY foxsports • December 15, 2014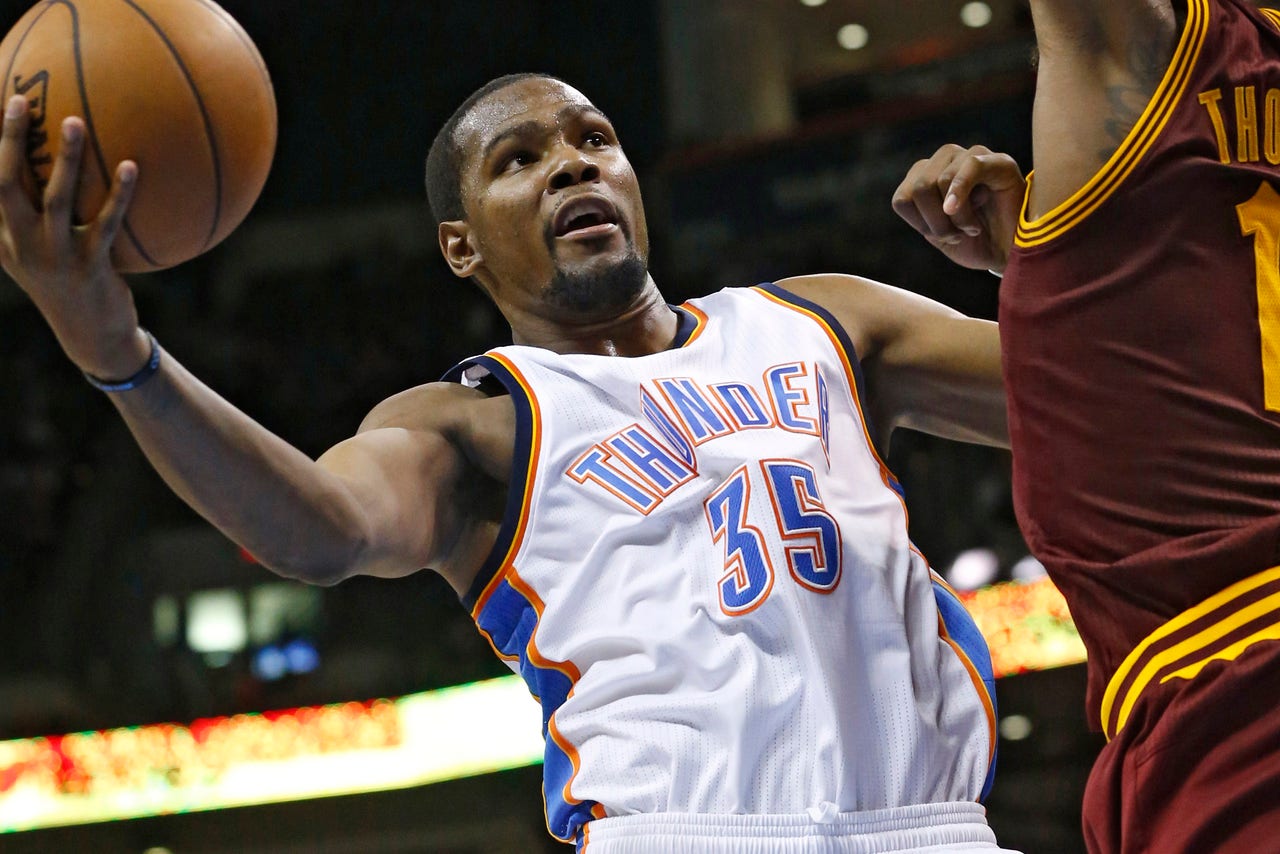 OKLAHOMA CITY –€" The Thunder are playing their best basketball of the season and played their best game of the season Sunday night in a win over Phoenix.
Now OKC is off on a compelling road trip with lots of storylines.
Take a look.
Tuesday:
Rudy Gay vs. Kendrick Perkins
Nothing like a good, ol' personal argument to keep your attention when the Thunder head to Sacramento. It started earlier this season in Oklahoma City when Perkins insulted the Kings and it continued Sunday when Gay and Perkins traded insults.
In case you don't know the entire story, you can check it out here. http://www.foxsports.com/southwest/story/thunder-s-perkins-fires-back-at-rudy-gay-121414. You have to figure Perkins and Gay will come chest to chest at some point Tuesday night and you have to figure they won't be talking about Christmas dinner.
As if there aren't enough storylines for OKC going into this one. The Thunder have won six in a row, beat up on three bad Eastern Conference teams before getting by Cleveland then Minnesota and Phoenix. The Thunder could very well be among the top eight teams in the Western Conference before kickoff Tuesday. 
Meanwhile, the Kings got off to a decent start, but they fired their coach Monday. DeMarcus Cousins has missed a run of games with a virus and it seems things set up well for the Thunder come Tuesday.
A lot of the talk will surround Russell Westbrook and Kevin Durant, but the Gay-Perkins side story will definitely be worth checking out.
Thursday:
Streaking Golden State
The Thunder lost to Golden State earlier this season in Oklahoma City, but the Thunder were without Durant and Westbrook. 
Now, the Thunder will come to the West Coast and face the team with the best record in the league. It will also be a first showdown between two MVP candidates this season – Westbrook and Stephen Curry.
Curry is averaging 23.7 points per game and is shooting 48 percent from the field and 40.6 percent on 3-pointers, making an average of 3.1 per game.
Westbrook has eight games in a row of scoring more than 20 points and getting five rebounds and five assists. He managed that feat on Sunday in the first half.
Golden State is 21-2 but will be at Memphis on Tuesday, the same night the Thunder are at Sacramento. Wins by both teams Tuesday will set up a Warriors team, winners of 17 in a row vs. a Thunder team which will have won seven in a row.
That will definitely be worth staying up late for.
Friday: 
Kobe and the Lakers
Sunday, Bryant passed Michael Jordan on the all-time NBA scoring list.
You think Bryant won't be trying to prove something to Durant on Friday?
It's the first matchup of the season between the two teams. Los Angeles is 8-16 on the season.
Unlike Bryant, Durant doesn't seem wired to take this matchup personally. And unlike Bryant, Durant has the luxury of being able to count on his teammates.
As much as folks will be tracking the Durant-Bryant situation, watch for Westbrook, too. Remember, he's a Los Angeles native, so there's always a bit of extra motivation for Westbrook when he comes back home.
More important than all the individual vignettes is the fact the Thunder could go above .500 for the first time this season. A pair of wins in the first two games on the trip would make OKC 13-13 before tipoff Friday night in Los Angeles.
The game will also be a matchup of the best defense in the league in relation to points allowed, Thunder, giving up less than 94 points per game, and the worst defense in the league, Lakers, giving up 109.5 per game.
Follow Andrew Gilman on Twitter: @andrewgilmanOK
MORE FROM FOX SPORTS SOUTHWEST: 
- VOTE: College football playoff of BCS era champions
- Ranking NFL quarterback salaries
- Oldest player on every NBA team
---