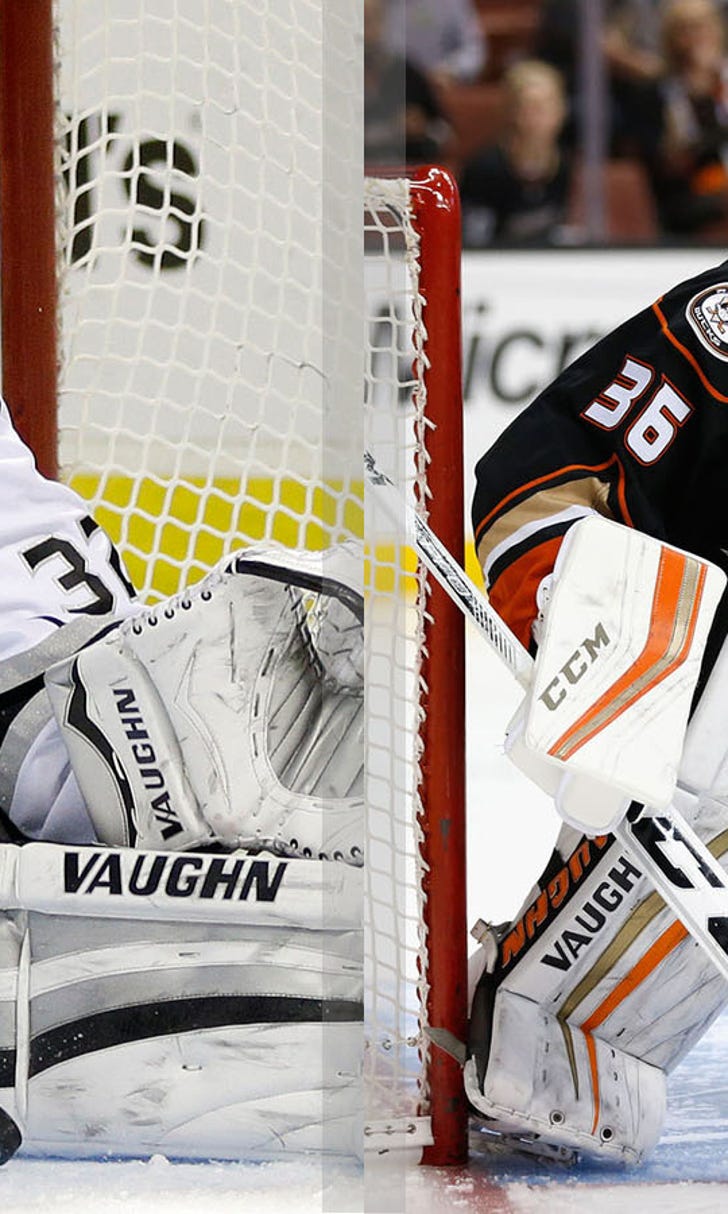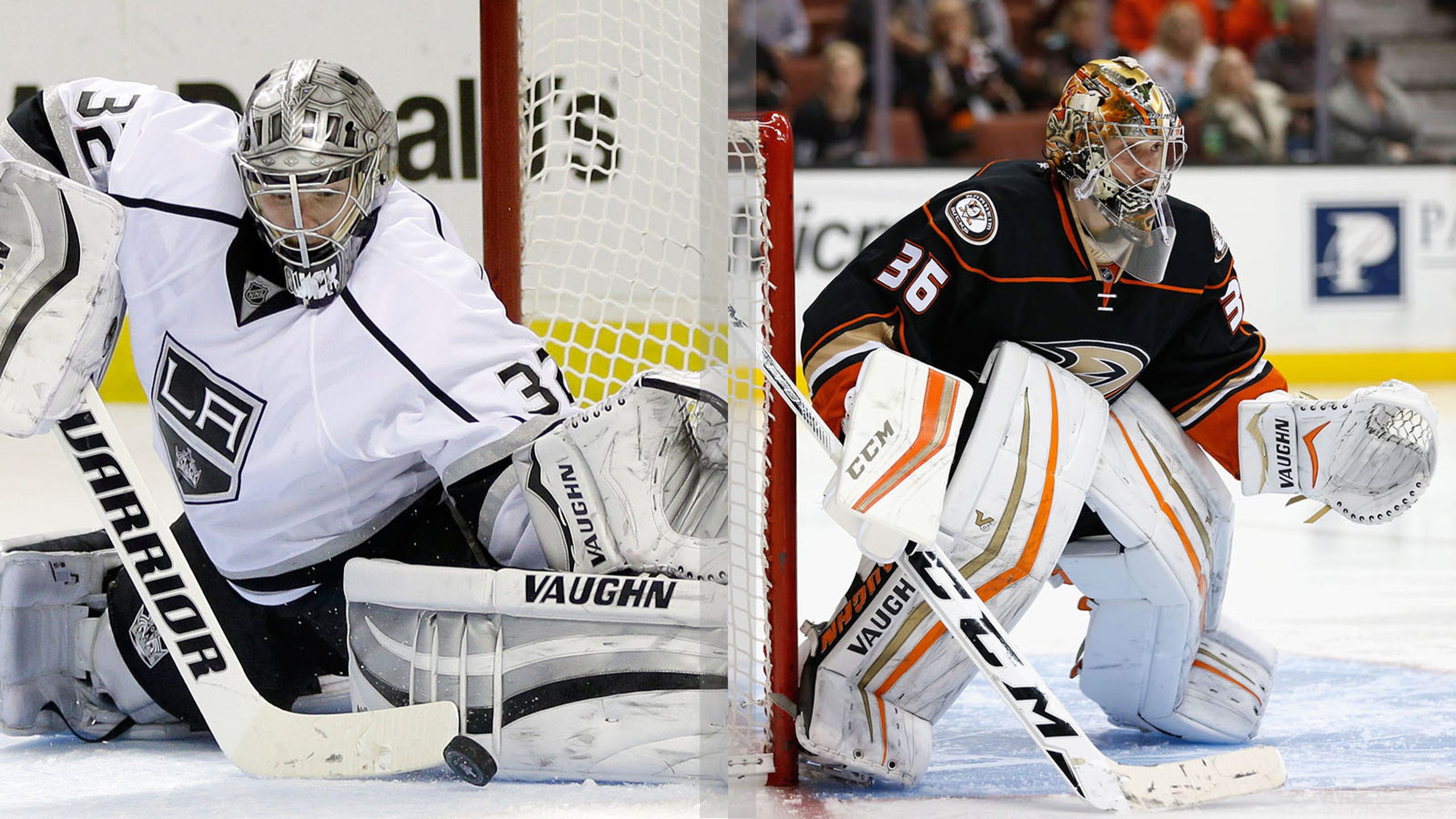 Three Things: First Freeway Faceoff of 2016
BY foxsports • January 15, 2016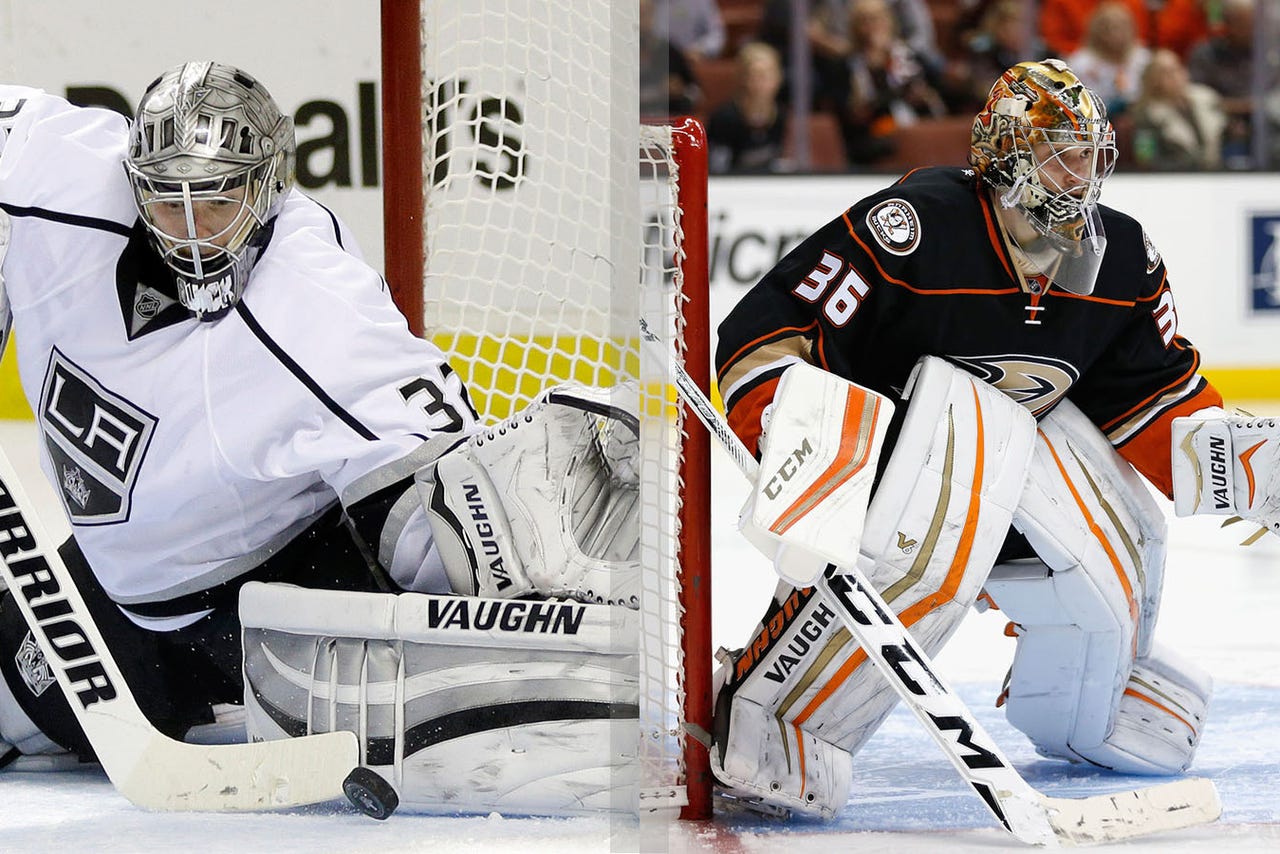 It's been almost an entire year since the Anaheim Ducks and LA Kings squared off against one another in a game that mattered - 305 days to be precise. Finally, the wait is over. California's premiere hockey rivalry is set to drop the puck again Sunday, Jan. 17, on Fox Sports West (coverage begins at 5p).
Here's three things to look forward to when these two teams renew hostilities in the Freeway Faceoff series:
Stellar goalies at both ends
This rivalry is blessed with goaltending talent. In one net is an All-Star goaltender, and in the other net, another All-Star goaltender.
In addition to both Anaheim's John Gibson and LA's Jonathan Quick being selected to the 2016 NHL All-Star game, both are in the top 5 in the league in goals against average. And on top of that, both have been recognized by the NHL already this season for their play - Quick was the NHL's 1st Star of the Week at the beginning of January and Gibson was named Rookie of the Month for December. You'd be hard pressed to find a better goalie duel in any rivalry across the NHL.
First vs fifth
As the Kings sit atop the NHL's Pacific Divsion, they enjoy a 14-point lead on their SoCal counterparts in Anaheim. But despite starting slow, the Ducks are just three points adrift of a playoff spot. 
With the Ducks in desperate need of jump starting their run to the playoffs and being on home ice, expect the standings to matter little in this matchup. Not to mention the Freeway Faceoff series has a way of producing extremely close contests - last season 4 of 5 Freeway Faceoff games were decided by overtime or shootout. 
Perry vs Doughty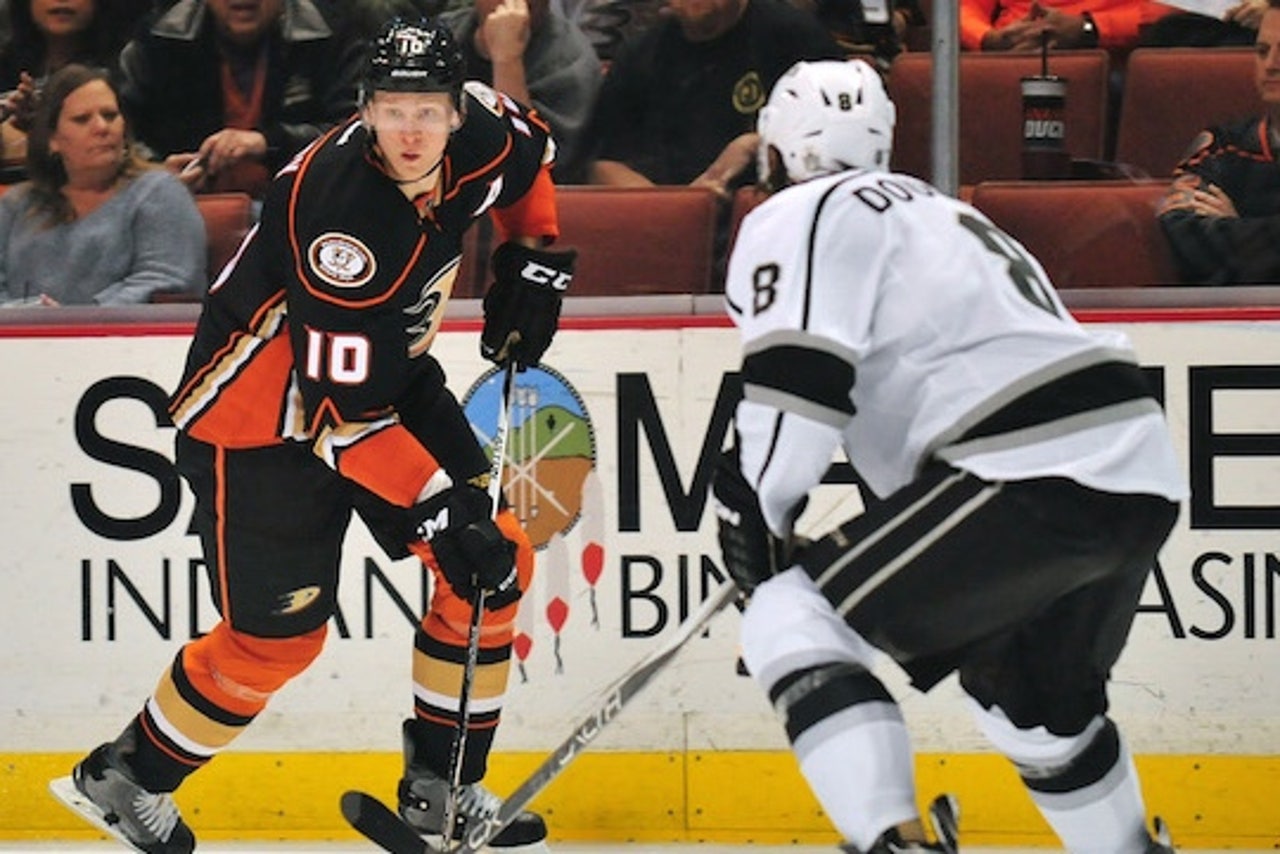 Expect these two to see plenty of ice time together.
The Ducks' Corey Perry has a way of getting under his opponent's skin, while Drew Doughty is a strictly no-nonsense player. Something has got to give come Sunday.
Perry leads the Ducks with 16 goals this season and Doughty is the Kings' workhorse at the blue line. Each time No. 10 jumps over the boards, he'll have to look over his shoulder for the Kings defenseman. Each player has three game-winning goals to his name and it wouldn't be surprising if either decided this game.
---
---