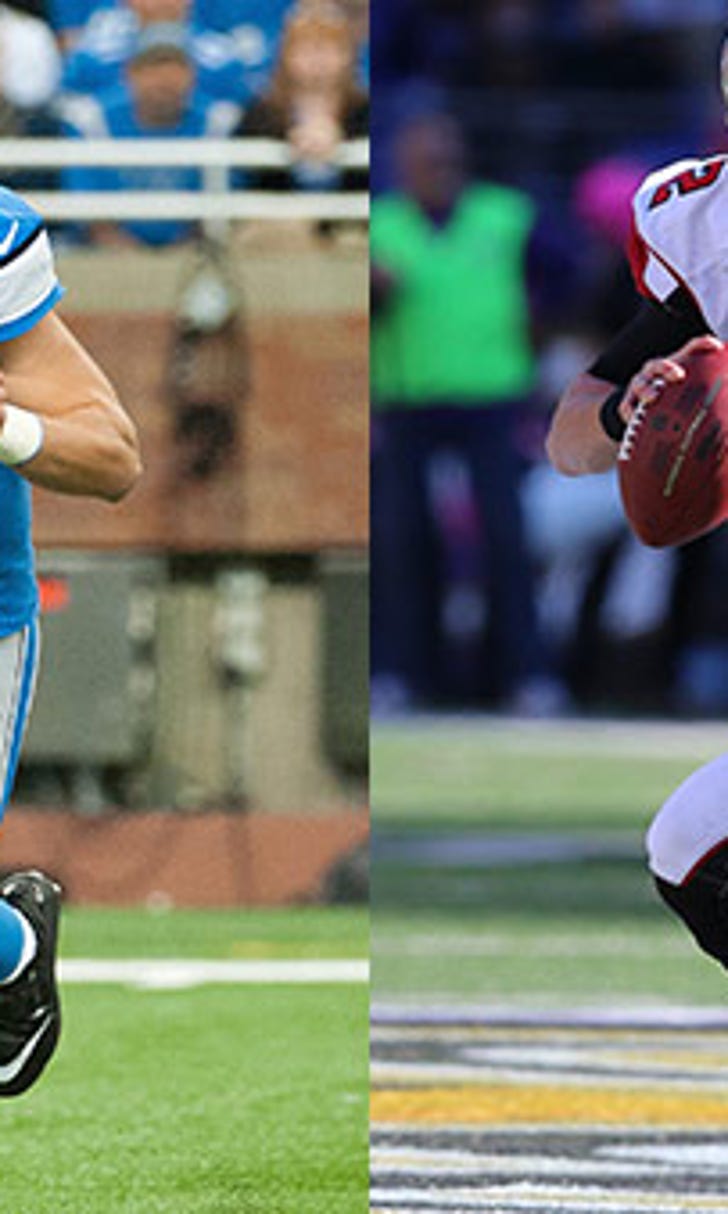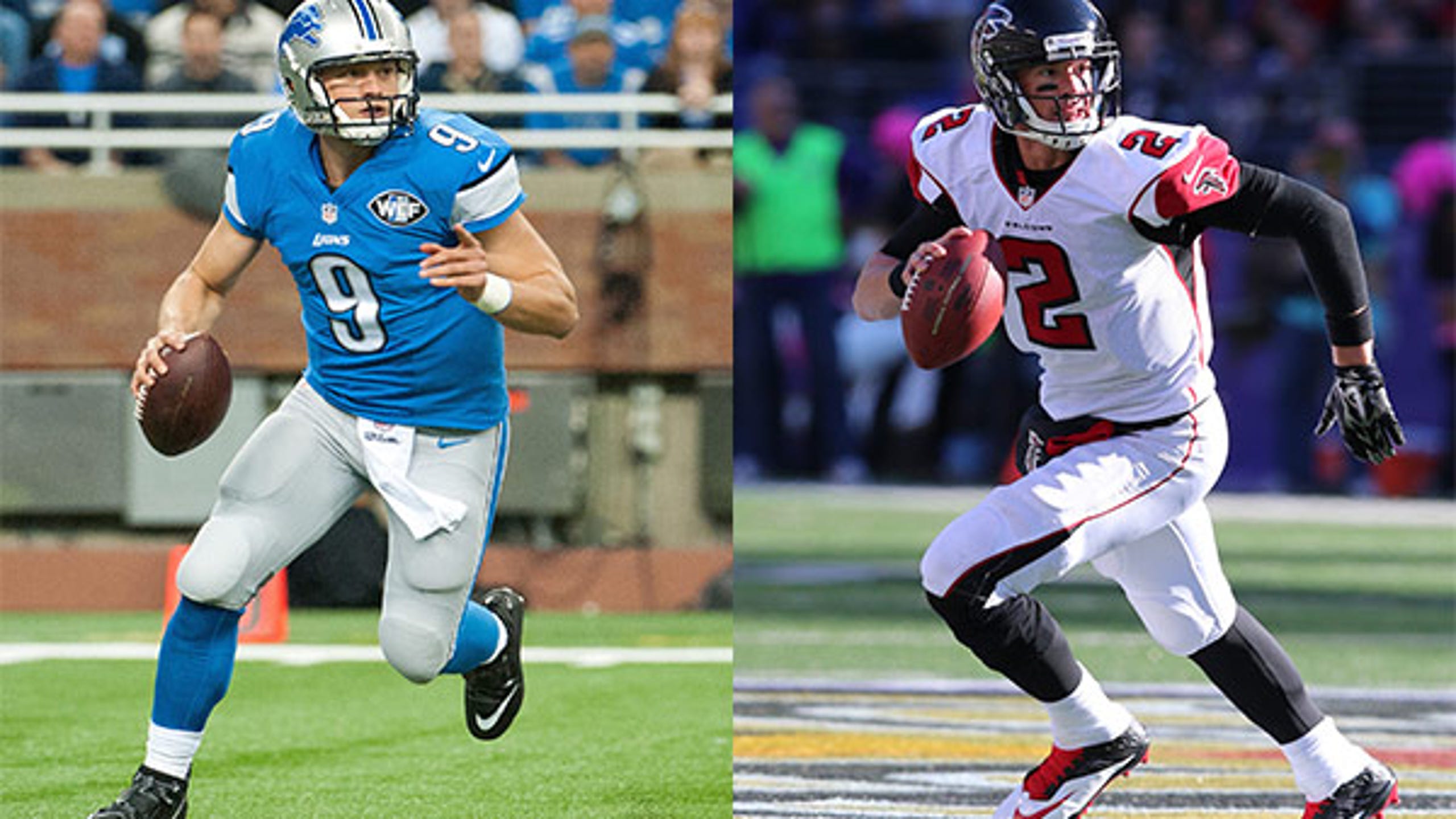 Three storylines to follow in Lions-Falcons
BY foxsports • October 24, 2014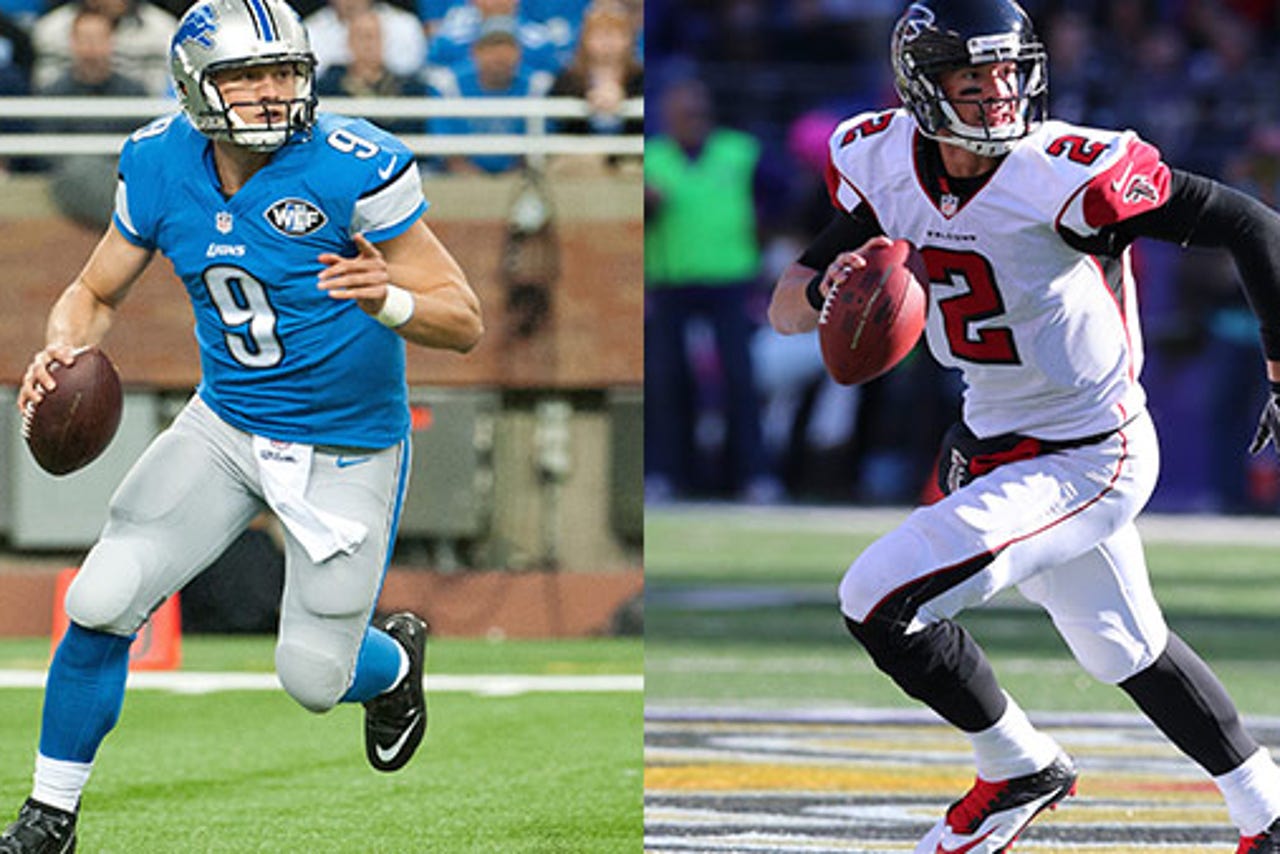 Are you ready for some breakfast with your football?
The Detroit Lions are in London, England, to take on the reeling Atlanta Falcons Sunday at Wembley Stadium beginning at 9:30 a.m., Detroit time, on FOX.
Here are three storylines to follow plus a prediction:
--- Last Sunday's rally from a 13-point deficit in the final four minutes to beat New Orleans should carry monumental momentum for the Lions going into this one.
If not, they will have blown an ideal opportunity to finish the first half of the season at 6-2, assured of at least a share of first place in the NFC North, entering their bye week.
That's what makes this such a big game. The Lions can't give back what they stole last week, especially against what appears to be an inferior opponent.
A slip here will raise questions about whether the culture really has changed as much as it appears under new coach Jim Caldwell.
When he was in Seattle, receiver Golden Tate heard all about the Lions' rep nationally, how they had all this talent in place, only to self-destruct at the worst time.
"Unless you're inside this locker room, you kind of hear the reputation they've given the Lions in the past," Tate said. "I don't think that's the case at all now. I think we're playing very, very disciplined.
"A lot of things have changed. One thing I did not know is that our defense was going to be as dominant as they are. I thought the offense was going to have to carry this team. But that's not the case at all. In actuality, the defense has been has been holding us down very, very well."
Taking care of business here will be another step in the right direction in what could be considered somewhat of a "trap" game for the Lions.
Based on how the Falcons' defense has been playing while giving up an average of 31.8 points during a four-game losing streak to Minnesota, the New York Giants, Chicago and Baltimore, this should be a near-lock for Detroit, right?
What's more, those two late touchdowns against the Saints could be the start of getting the Lions' offense finally on track.
"We're still figuring it out, I'm not surprised it's taking this long," Tate said of the team's new offensive system that ranks No. 24 in total yards. "It doesn't matter how you win them as long as you win them.
"It's going to be a wonderful thing once we're both playing consistently good football week in and week out. I think we have the offensive personnel to light up the scoreboard. I think we have the defensive personnel to keep scores low. I can't wait for that day to come when we all put everything together consistently.
"I remember the (Baltimore) Ravens a few years ago, they get hot at the right moment, at the end of the season and ended up winning the Super Bowl. We're just going to keep doing what we're doing, trying to find ways to win games. I think things will come together eventually. We're excited where we can be in a few weeks, or whenever it happens."
--- Quarterback Matthew Stafford is on pace to throw for fewer yards for the third straight season.
Since lighting up defenses for 5,033 yards in the 2011 playoff season, Stafford's numbers have dropped to 4,967 yards in 2012 and 4,650 yards in 2013.
This year, after seven weeks, he's averaging 270.1 passing yards per game while on pace to finish with 4,322.
It has some wondering if he's becoming a little less gunslinger and a little more of a game manager.
That, in fact, is exactly what appears to be happening, which isn't necessarily a bad thing. Somewhere in the middle of those two extremes is probably where Stafford would be at his best.
He's a work in progress with this new offensive system.
Stafford, in his sixth NFL season, remains inconsistent, but he is coming off his ninth career game-winning drive in the final two minutes.
"I think you either enjoy those moments or you don't," Stafford said. "I enjoy them, having the ball in your hands last is the most fun thing for me."
As for how he appears to be transforming as a quarterback, Stafford said, "I'm trying to win games, really never got much into labels. There are a lot of great quarterbacks that people would label a 'game manager.' There's a lot of good ones that they say are gunslingers. Doesn't matter to me, I really don't care."
--- While the Lions have suddenly emerged with one of the top-ranked defenses in nearly every statistical category, the Falcons have plummeted.
Two years ago, they were a 13-win team before falling to 4-12 last season and now at 2-5 entering this game.
The defense has imploded. The Falcons rank No. 30 in points allowed (28.4 points per game), No. 30 in total defense (412.1 yards per game), No. 29 in pass defense (274.4) and No. 27 in run defense (137.7).
All the more reason to believe the Lions' offense could be primed for a breakout performance, especially if receiver Calvin Johnson returns from an ankle injury.
Consider this: The Falcons lost to Minnesota, 41-28, while the Lions beat the Vikings, 17-3.
In those games, the Vikings rolled up 550 yards in total offense against the Falcons compared to just 212 against the Lions.
The Falcons, however, do have the league's No. 5 pass offense led by quarterback Matt Ryan and receiver Julio Jones. They also have a dangerous return specialist in Devin Hester, who has 14 punt returns for touchdowns and five kick returns for touchdowns in his career.
His total of 20 returns for touchdowns, including one on a missed field goal, are an NFL record.
"He's probably going into the Hall of Fame," Lions coach Jim Caldwell said of Hester. "He's made it an art form. Their overall special teams are absolutely dynamic. Not just good, they're dynamic."
Hester returned a punt 62 yards for a TD against Tampa Bay earlier this season.
In 16 games against Detroit while playing for the Chicago Bears the last eight years, Hester returned three punts and one kickoff for touchdowns.
PICK:
ATLANTA + 3 1/2
(Dye's season prediction record: 3-4).
---
---