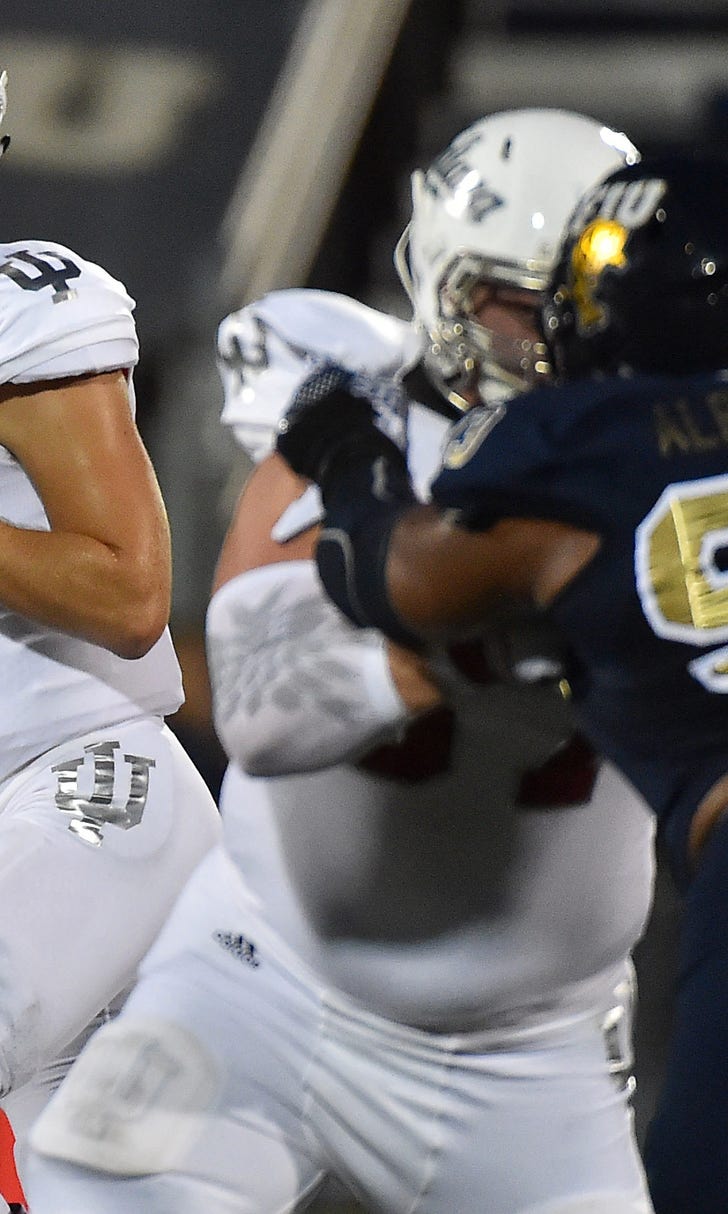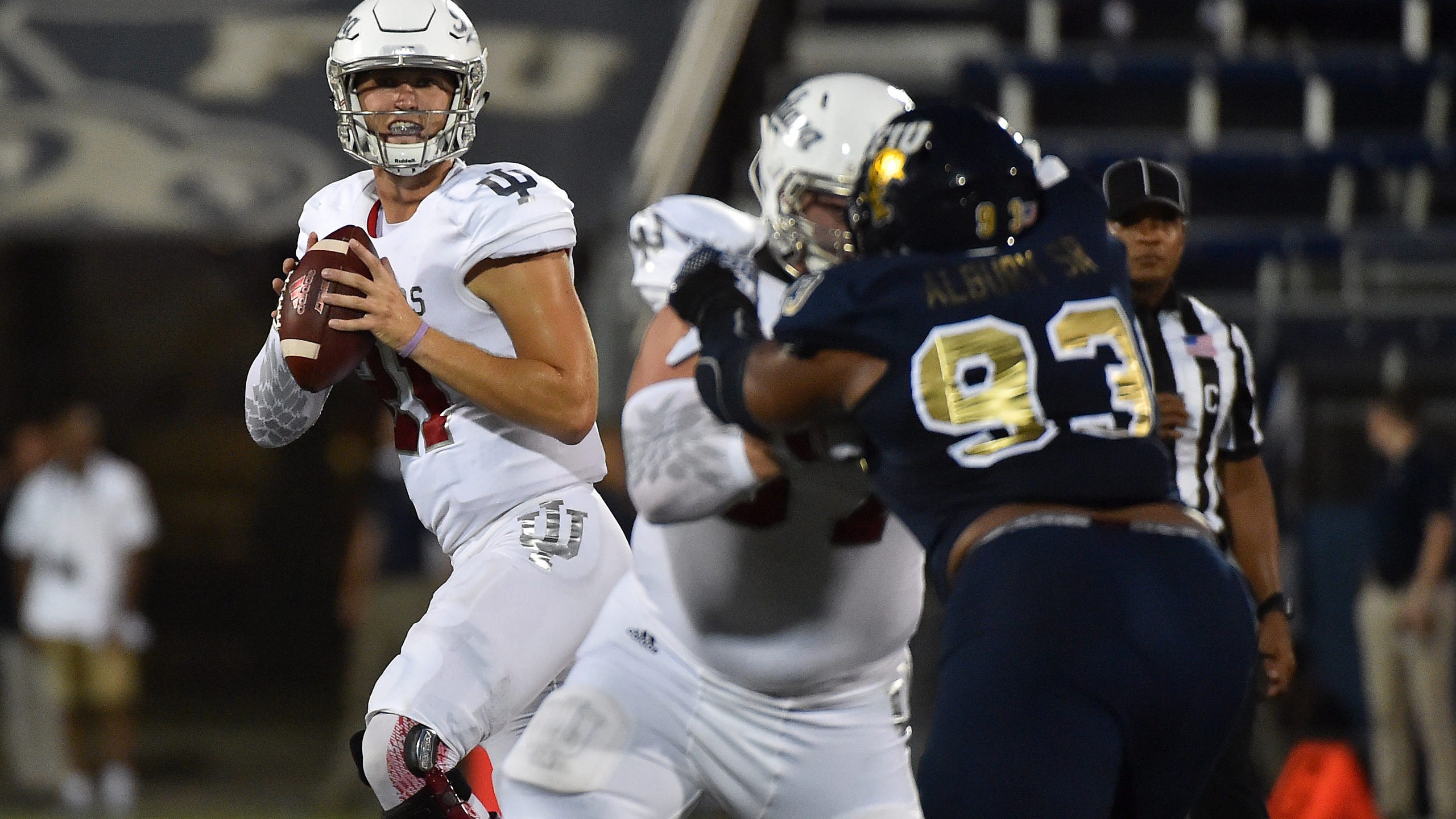 Three late TDs lift Hoosiers over FIU 34-13 in opener
BY foxsports • September 1, 2016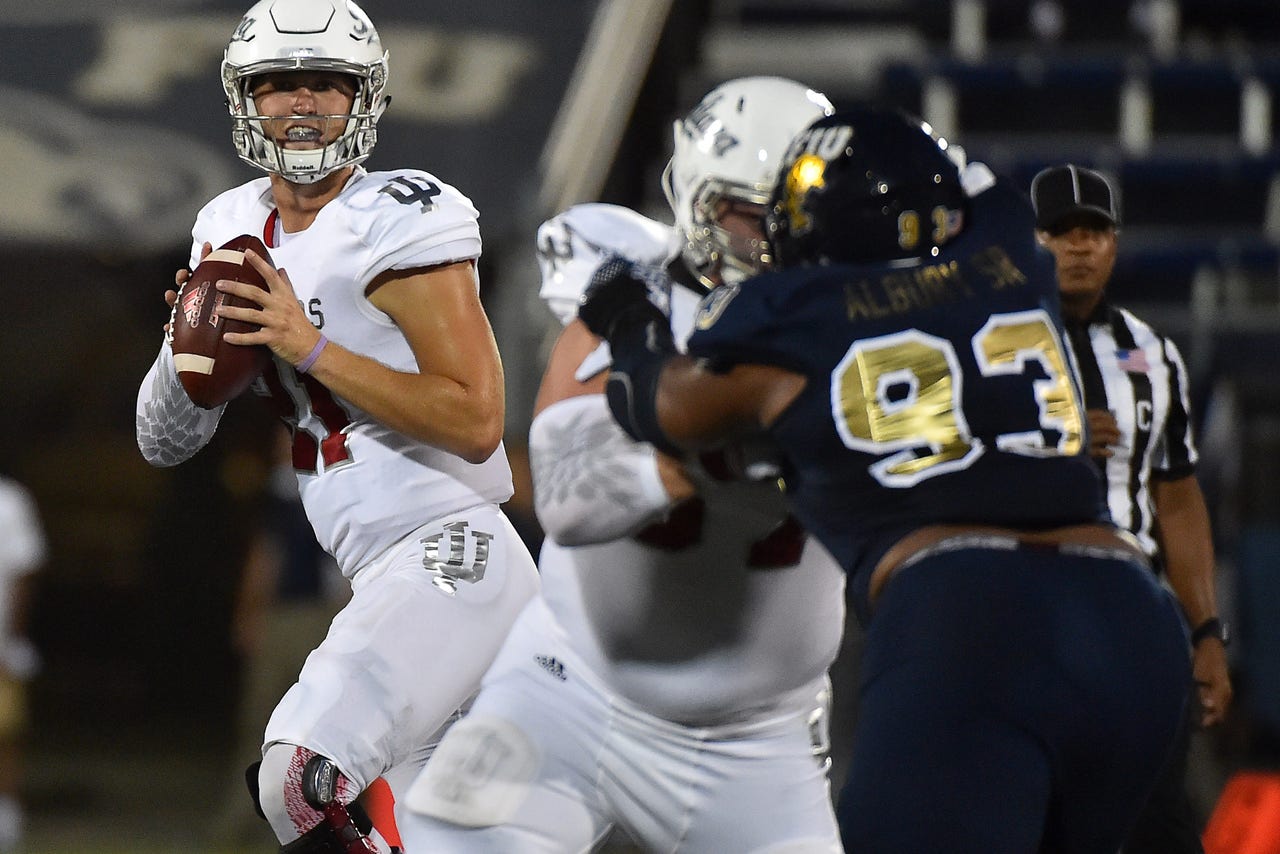 MIAMI -- Richard Lagow passed for one score and ran for another in the fourth quarter, and Indiana returned two interceptions for touchdowns in its season-opening 34-13 win over Florida International on Thursday night.
It wasn't as easy as it looked: Indiana trailed 13-12 going into the final quarter.
But Lagow connected with Daniel Friend on a 21-yard touchdown pass to put Indiana on top for good and capped the next Hoosiers drive with a 6-yard scoring run before Tegray Scales ended all doubt with a 16-yard interception return for another score.
"A pretty good team win," Indiana coach Kevin Wilson said. "This game had my attention a lot. First game on the road, you've got new defensive coaches, you're going to have some glitches ... and I saw a lot of things we can do better."
Devine Redding rushed for 135 yards and Rashard Fant returned an interception 34 yards for a touchdown for Indiana (1-0). It was Indiana's first time with two interception-return touchdowns in the same game since 1966, school officials said.
"The whole team had played so well all night," Lagow said. "Defense had played their tails off. We had been real close, a lot. It was just a matter of keeping our foot on the pedal."
Alex McGough completed 23 of 46 passes for 263 yards and three interceptions for FIU (0-1). Alex Gardner had a 1-yard rushing touchdown for the Panthers, who were outgained 486-331.
"We battled, we competed, we did some good things," FIU coach Ron Turner said. "But very, very disappointed in the outcome and very disappointing in the offensive execution and offensive performance. ... Way too many missed opportunities."
The game had a little of everything: a safety, a missed field goal, a bad snap on another field goal try, two defensive touchdowns and even an end-around for a 2-point conversion by the Hoosiers.
Friend's touchdown was his first in four years with the Hoosiers, two of those seasons getting cut short by injury.
Indiana played without six suspended players, including three who were probable starters -- wide receiver Simmie Cobbs Jr., safety Chase Dutra and defensive tackle Ralph Green III.
THE TAKEAWAY
Indiana: Lagow completed 18 of 27 passes for 240 yards, and rarely seemed rattled. And there were some conditioning issues evident in the fourth quarter on a hot, humid night in Miami -- players cramping, players with hands on their hips -- but Indiana did enough to escape. Tight end Jordan Fuchs had a "significant" injury, Wilson said, but there seemed to be some hope of it not being a season-ending situation.
FIU: It won't be an easy tape for the Panthers to watch. The defensive series that led to Indiana's go-ahead score early in the fourth quarter had some breakdowns as well, especially on the TD pass to a wide-open Friend. Taking a lead into the fourth and letting it slip away won't be easy for FIU to shake off.
UP NEXT
Indiana: Hosts Ball State, Sept. 10. This might not be the easiest home debut for the Hoosiers, either. Indiana has lost the last three games in that series, with two of those defeats coming in Bloomington.
FIU: Hosts Maryland, Sept. 9. Another Big Ten opponent comes in to face the Panthers. FIU is 0-4 all-time against the Terrapins, losing those games by a combined 127-61 score.
---
---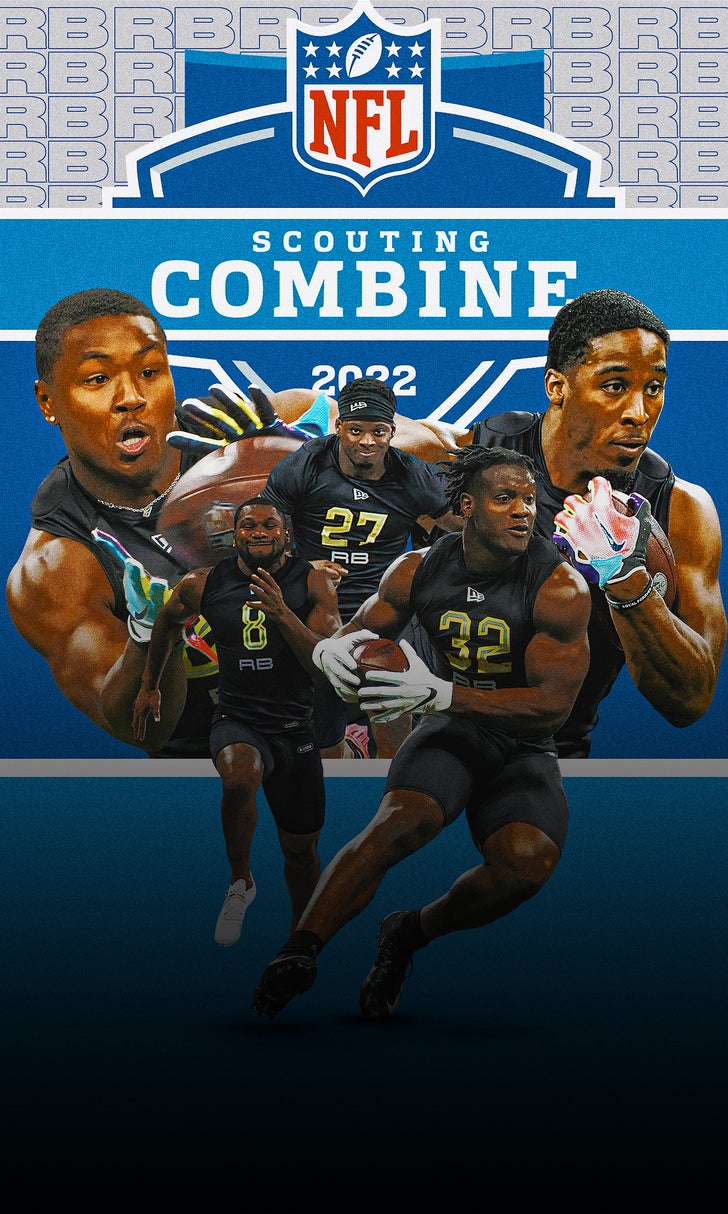 Breece Hall, Kenneth Walker, James Cook shine at NFL Scouting Combine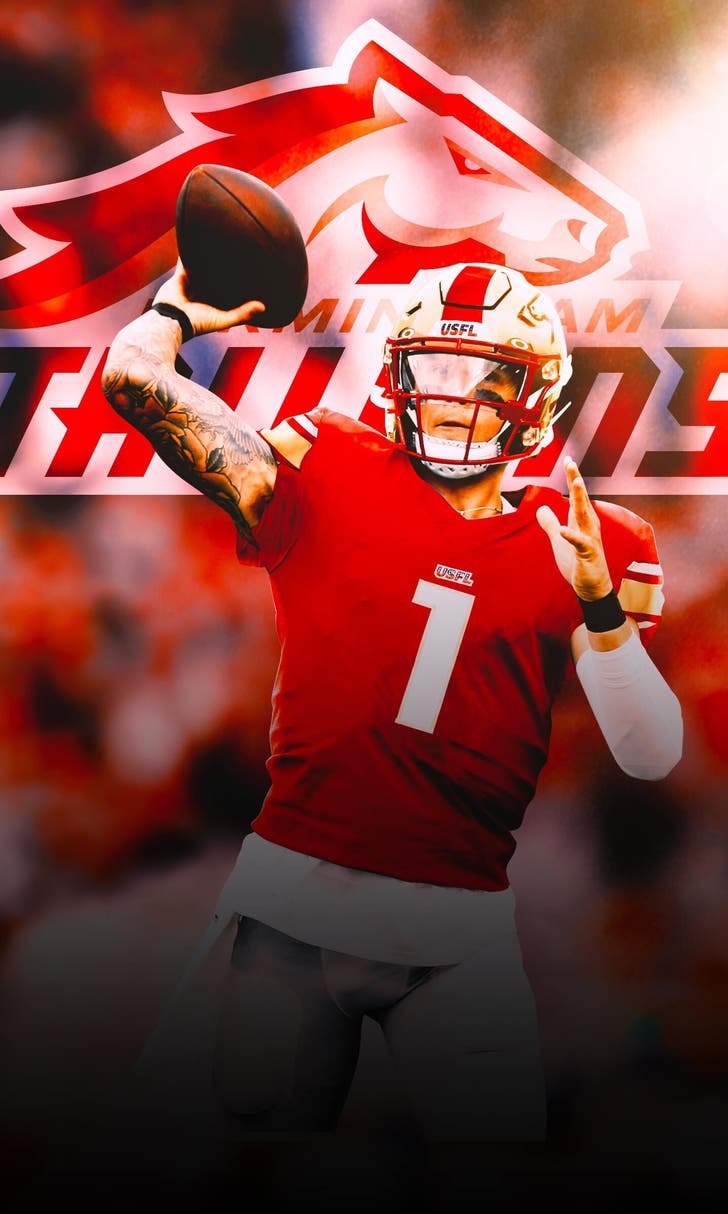 USFL Draft 2022: Birmingham Stallions take QB Alex McGough