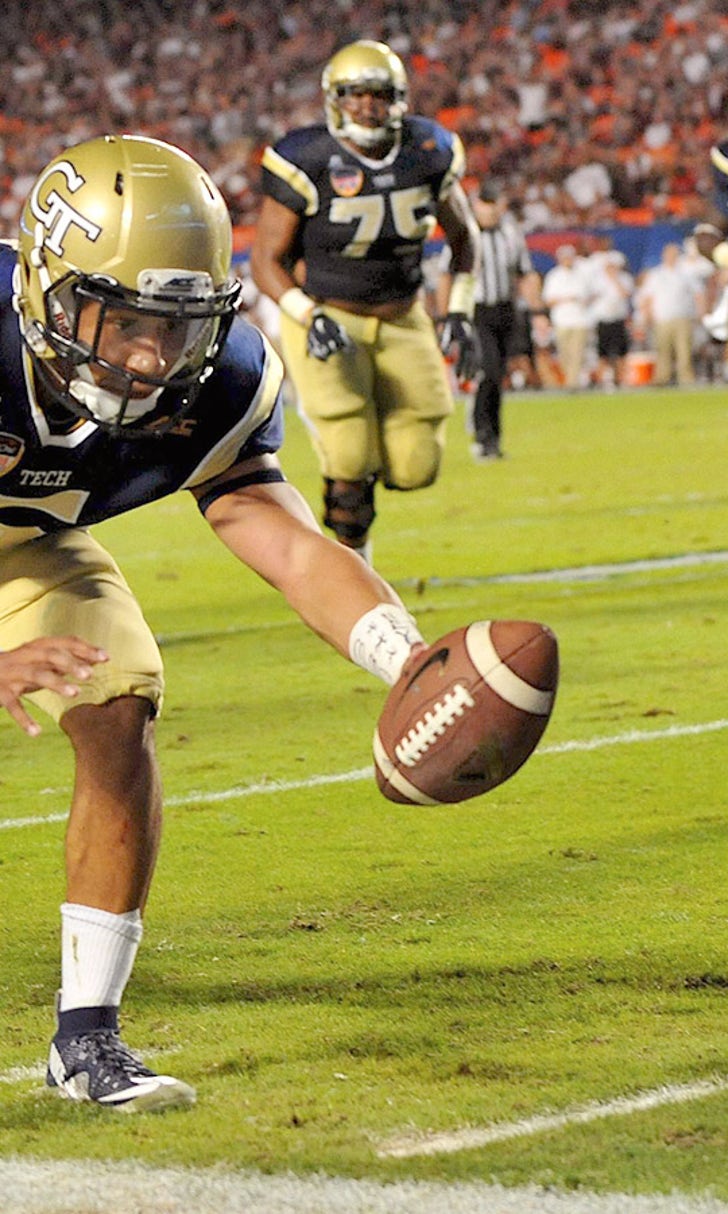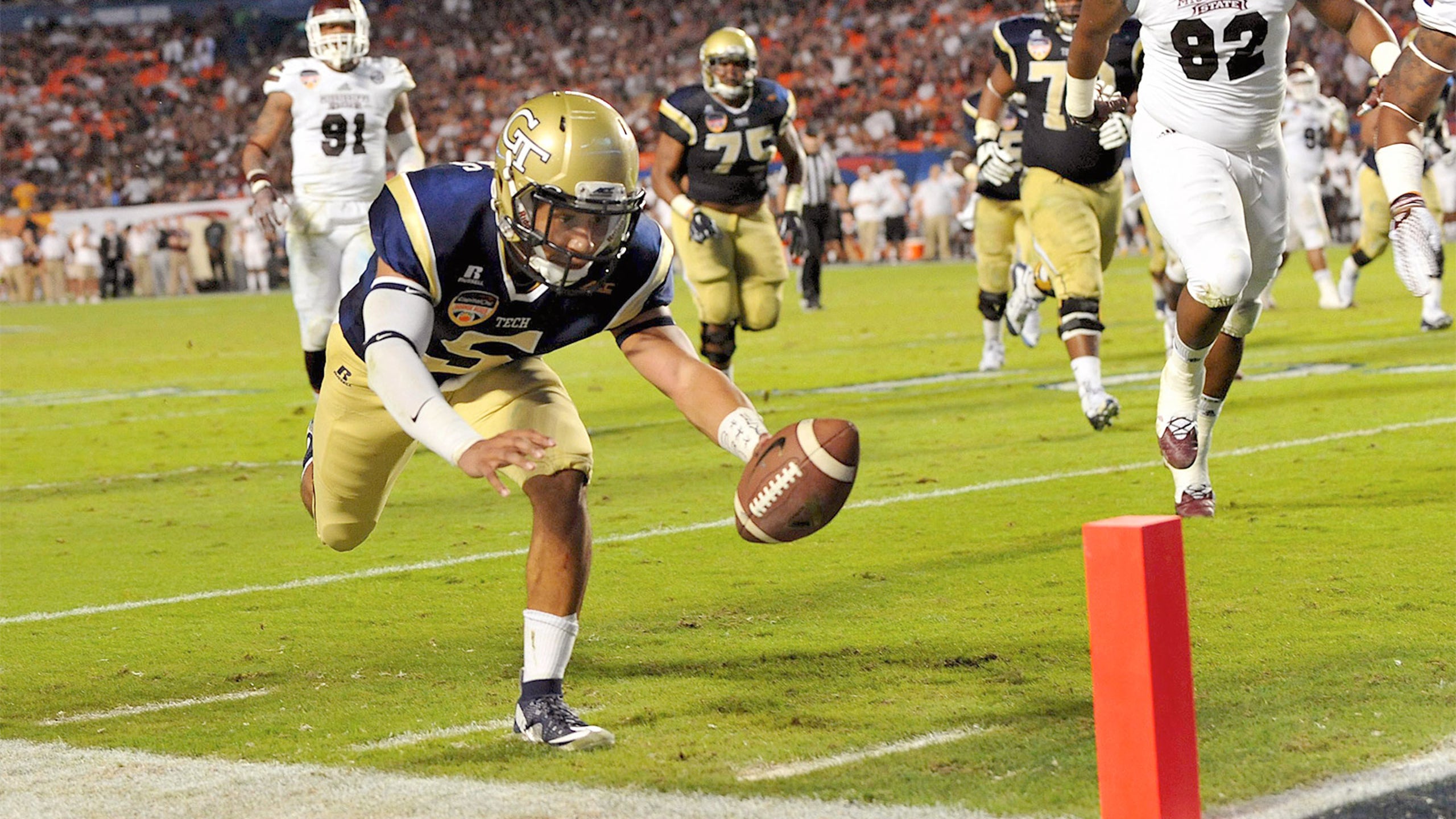 Thomas tops five Georgia Tech players to watch
BY Cory McCartney • August 15, 2015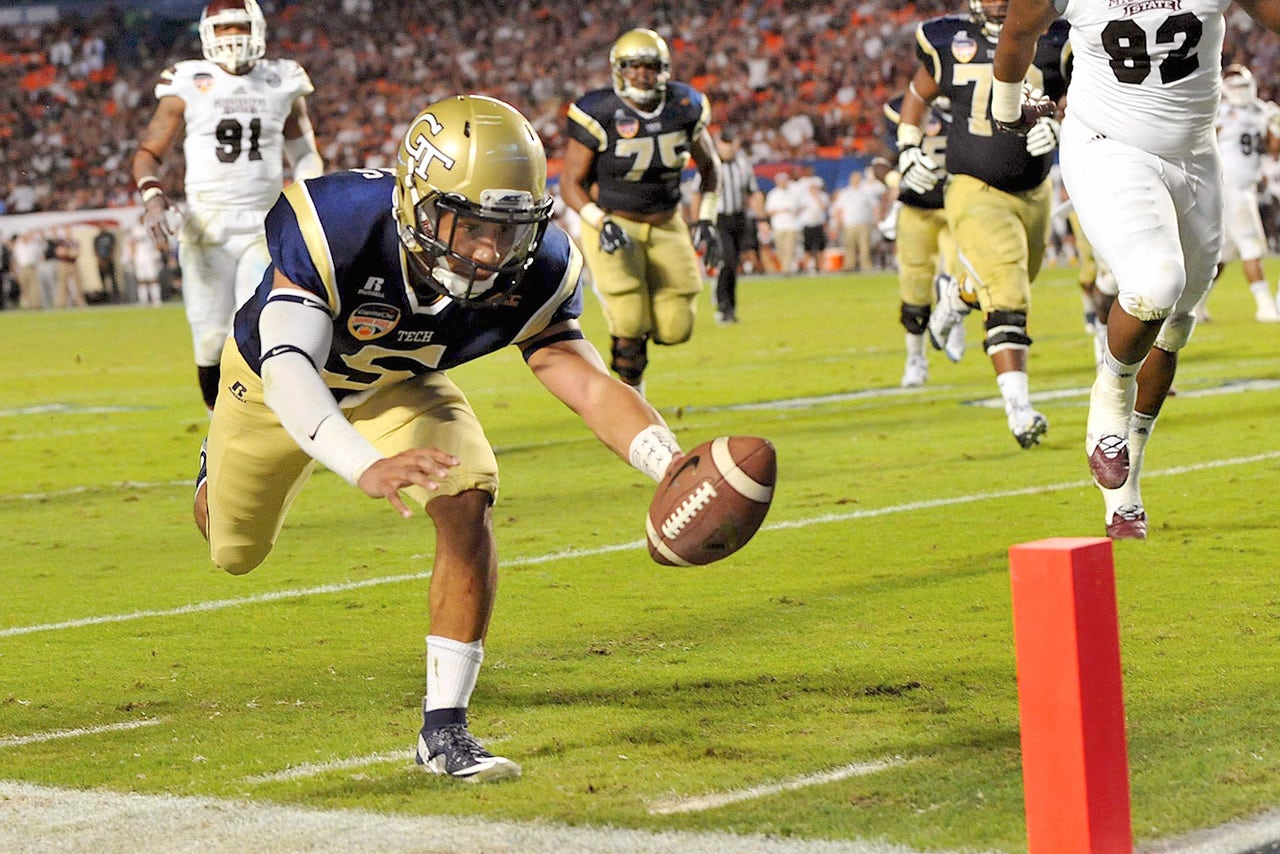 Going for it on fourth-and-5 near midfield with 7:47 remaining in the ACC Championship Game sealed Georgia Tech's fate as it fell short in an upset bid of unbeaten Florida State.
Despite key losses in the backfield and at receiver, the Yellow Jackets are poised to get a shot at redemption. They were picked by the media to win the Coastal Division at the ACC Kickoff last month by an overwhelming margin of 52 points over Virginia Tech.
This is where it's key to point out that in Paul Johnson's seven year with the program they've exceeded or matched that preseason prediction every time.
Ready to go ahead and pencil the Yellow Jackets in for a spot in Charlotte? You'll want to focus in on these five players first.
FIVE TO WATCH
Justin Thomas, QB, Jr.

Thrust into the starting job after Vad Lee's transfer, Thomas' dazzling speed was put on display as he ran 190 times for 1,086 yards -- a school record for a quarterback -- and eight touchdowns. He also threw for 1,719 yards, 18 TDs and six interceptions with a 51.4 percent completion rate. Given the one-on-one situations Johnson's spread option offense can create, increasing his consistency will no doubt be on the docket for 2015. If Clemson's Deshaun Watson, the preseason favorite, is going to lose the ACC Player of the Year award, Thomas would seem the most likely guy to take it from him.
Broderick Snoddy, RB, RS Jr.

Synjyn Days, Zach Laskey and Charles Perkins and their 377 combined carries are gone, leading Snoddy, who is the Jackets' only back who totaled more than 18 yards in 2014. But he suffered a broken fibula and tibia in his left leg on Nov. 15 vs. Clemson and missed spring practice while recovering. The 5-foot-9, 190-pound A-back had his career-long run of 46 yards in that game against the Tigers, something they'll be hoping becomes more of the norm as he operates behind an offensive line that returns four starters.
Ricky Jeune, WRs Soph.

Someone has to step into the limelight in the wide receiver role with the losses of DeAndre Smelter and Darren Waller and at 6-foot-3, 214 pounds, Jeune would give Thomas a big weapon to exploit on the perimeter. Junior Michael Summers (6-1) is also operating at the top of the depth chart along with Jeune, and while Summers has more experience, with 17 receptions and he's played in 27 games with 19 starts, Jeune opened eyes this spring and that's continued into preseason camp.
Patrick Skov, RB Sr.

If the last name sounds familiar, he's the younger brother of Stanford star Shayne Skov and was a Cardinal himself before transferring to Atlanta for graduate school. He started camp competing for the B-back with junior Marcus Allen and freshmen Mikell Lands-Davis and Marcus Marshall, but Lands-Davis was moved to A-back due to depth issues there. With three seasons under his belt at Stanford as a fullback, he would seem to have experience on his side.
Adam Gotsis, DT, Sr.

He has started 28 games over the past three seasons, the last earning him all-ACC second-team honors and as the anchor of that defensive line he'll be key in improving from last year's ugly statistics as the Yellow Jackets gave up 25.7 points and 411.3 yards per game. Gostis recorded 36 tackles last year, including 23 solo and had 6 1/2 for loss and three sacks, but those numbers were a drop-off from '13's 14 1/2 TFL, and 5 1/2 sacks. The return of inside linebacker Jabari Hunt-Days, who was ineligible for last season, should help him Gotsis get back in line with those figures from his sophomore season.
Follow Cory McCartney on Twitter @coryjmccartney
---
---