This date in FOX Sports Arizona history
September 6, 2017
On Sept. 7, 1996, FOX Sports Arizona hit the airwaves with our first telecast — a Pac-10 football showdown between Washington and Arizona State. Check back with us daily as we recount some of the top sports moments in Arizona during our 20 years of serving the state's sports fans.

Sept. 62006

Marlins rookie Anibel Sanchez becomes the second pitcher to no-hit the Diamondbacks in a 2-0 victory.

http://www.youtube.com/watch?v=7oqYToyi874

Sept. 52001

Curt Schilling strikes out 12 over eight innings and has three hits at the plate to lead the D-backs to a 7-2 win over the Giants and become the first D-backs pitcher to win 20 games in a season.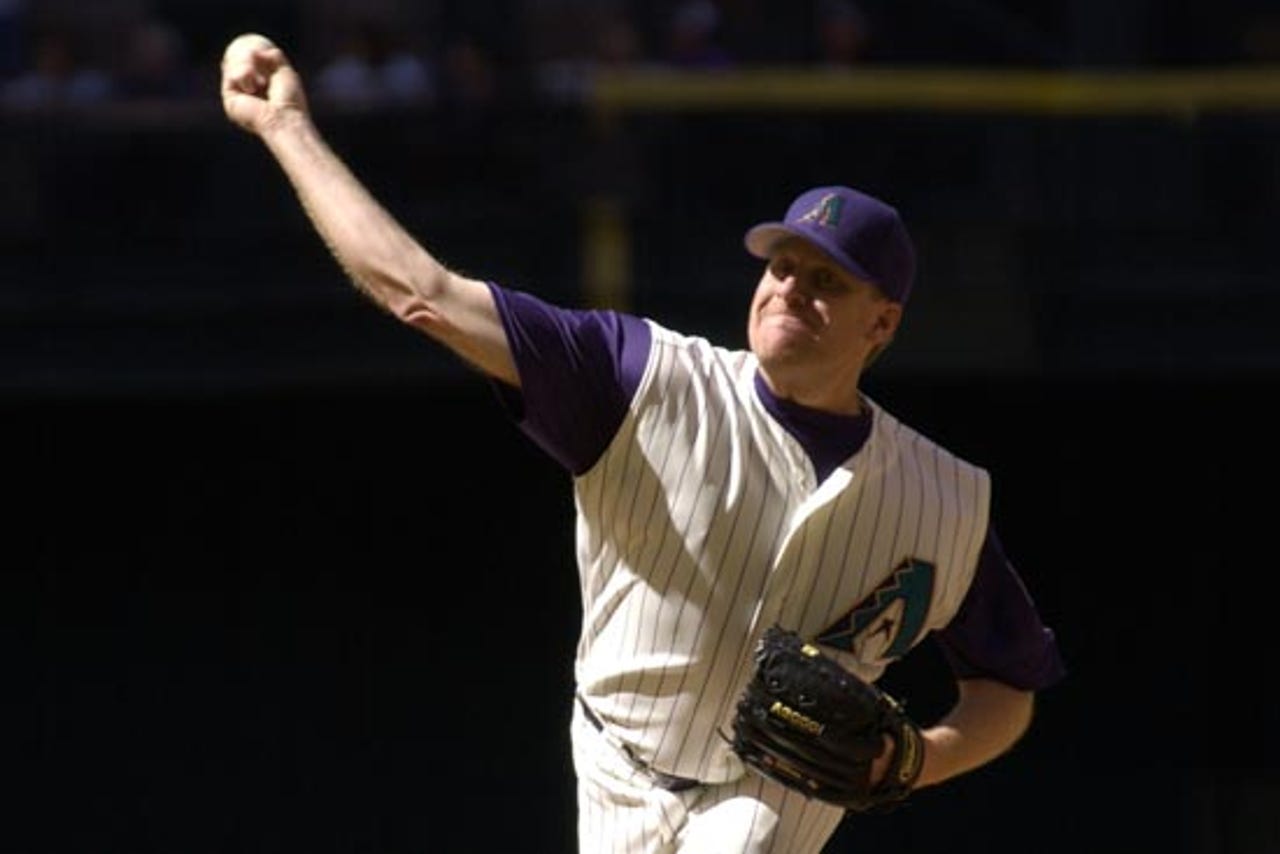 Sept. 41998

Amaury Telemaco gives up one run in seven innings as the Diamondbacks beat the Astros 3-1 for their seventh consecutive victory, tying a major-league record for longest winning streak by an expansion team.

2002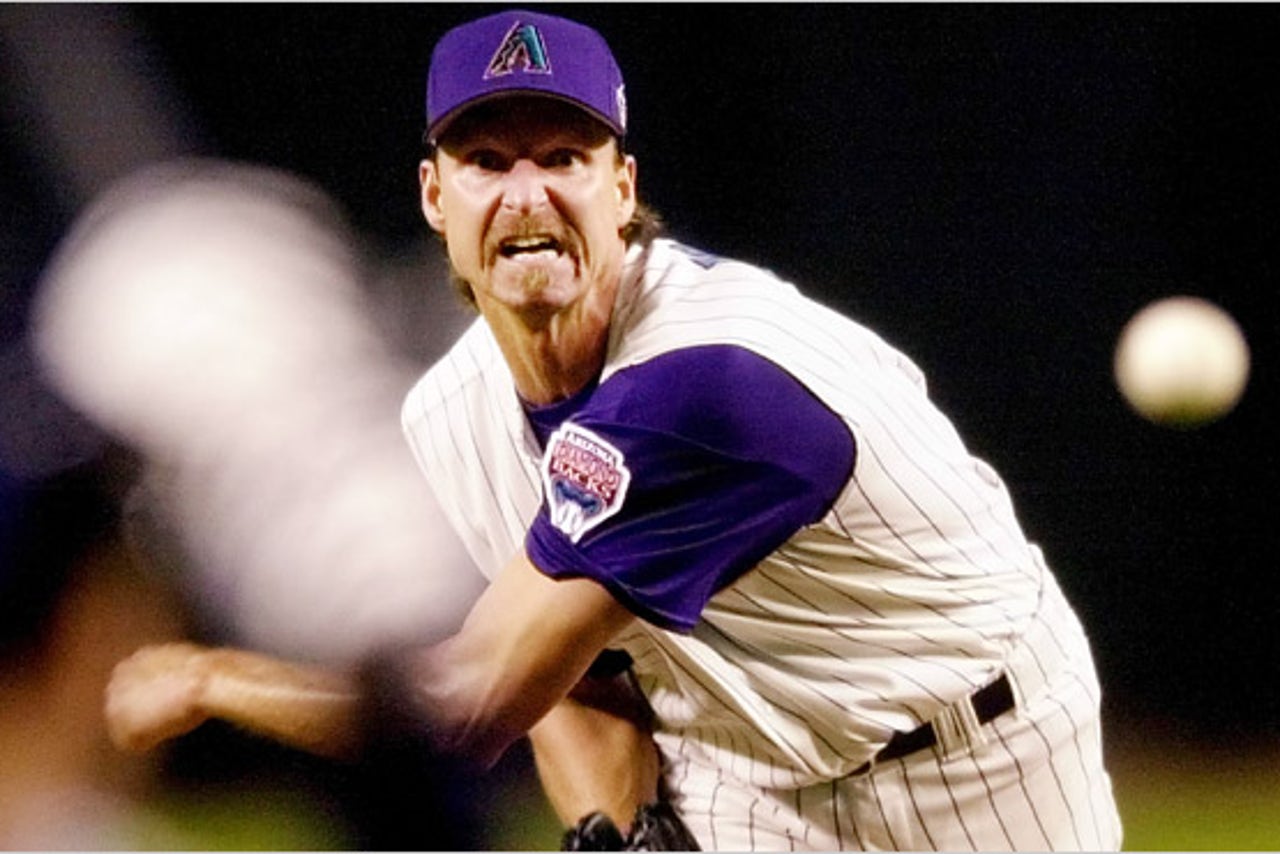 Randy Johnson pitches a three-hitter and strikes out eight in a 7-1 victory over the Dodgers, giving him 20 wins in the season. Johnson struck out Jolbert Cabrera in the sixth inning for the 3,702nd strikeout of his career -- moving past Bert Blyleven for fourth place on the all-time strikeout list.

Sept. 22002

The D-backs suffer a 19-1 loss to the Dodgers -- the largest defeat in franchise history. Mark Grace came on to pitch in the game and provided the night's most memorable moment by imitating teammate Mike Fetters. He also gave up a solo home run to David Ross -- the first of 106 home runs of Ross' 15-year career.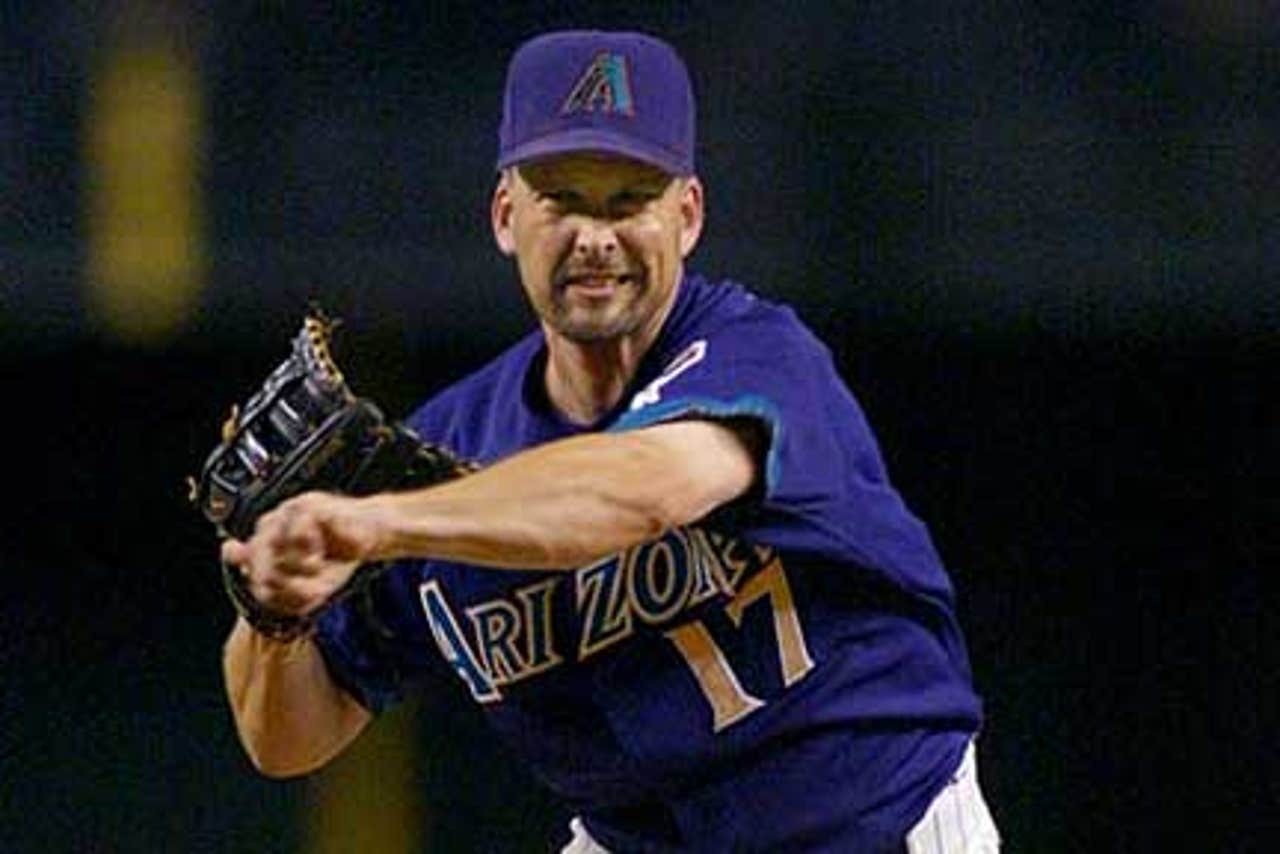 Sept. 12007

The Dennis Erickson era at ASU begins with a 45-3 victory over San Jose State, the first victory in a 10-2 regular season for the Sun Devils.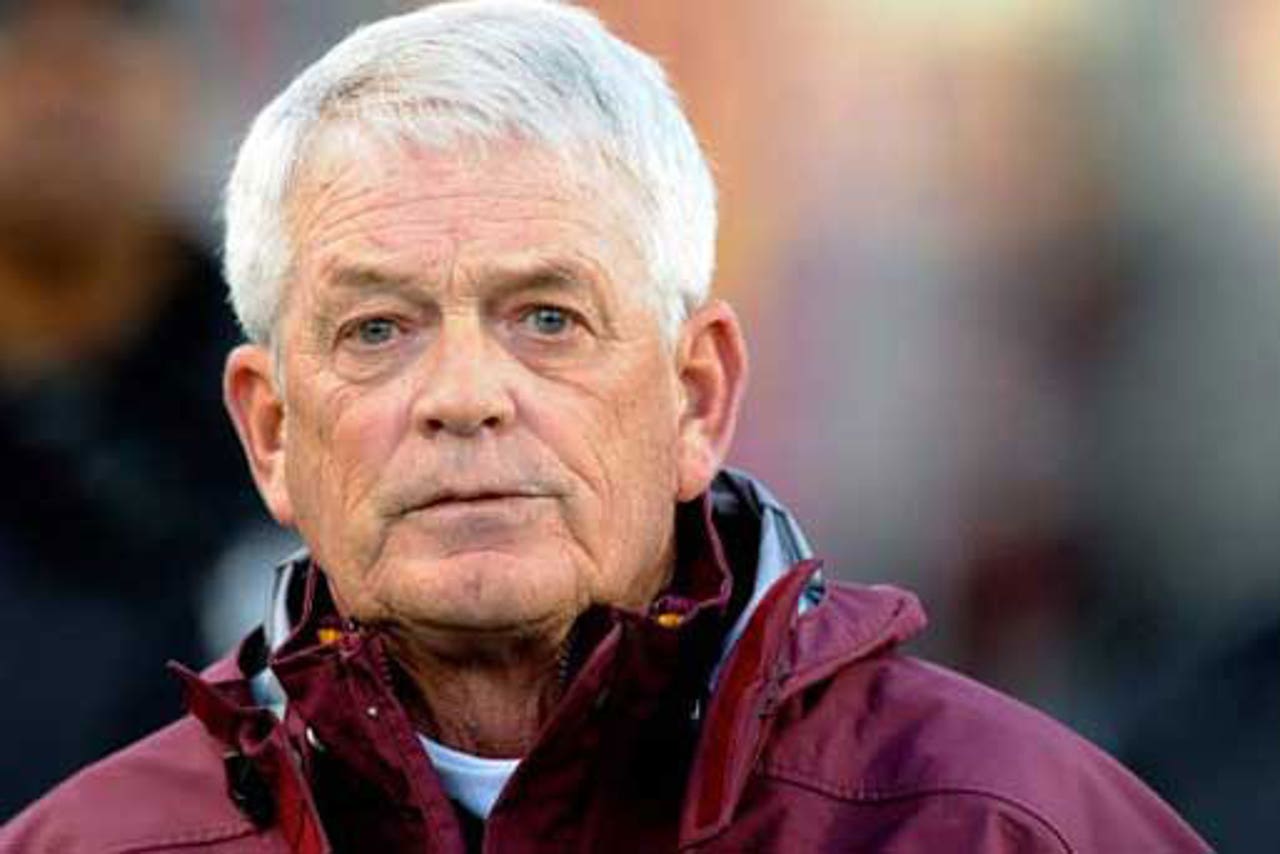 2008

Stephen Drew hits for the cycle in an 8-6 victory over the Cardinals. It was the first cycle ever recorded at Chase Field.

http://www.youtube.com/watch?v=BRrQrRcU7OA

Aug. 302001

Steve Finley becomes first position player to pitch in a D-backs game, retiring three of the four batters in a scoreless ninth inning of a 13-5 loss to the visiting San Francisco Giants.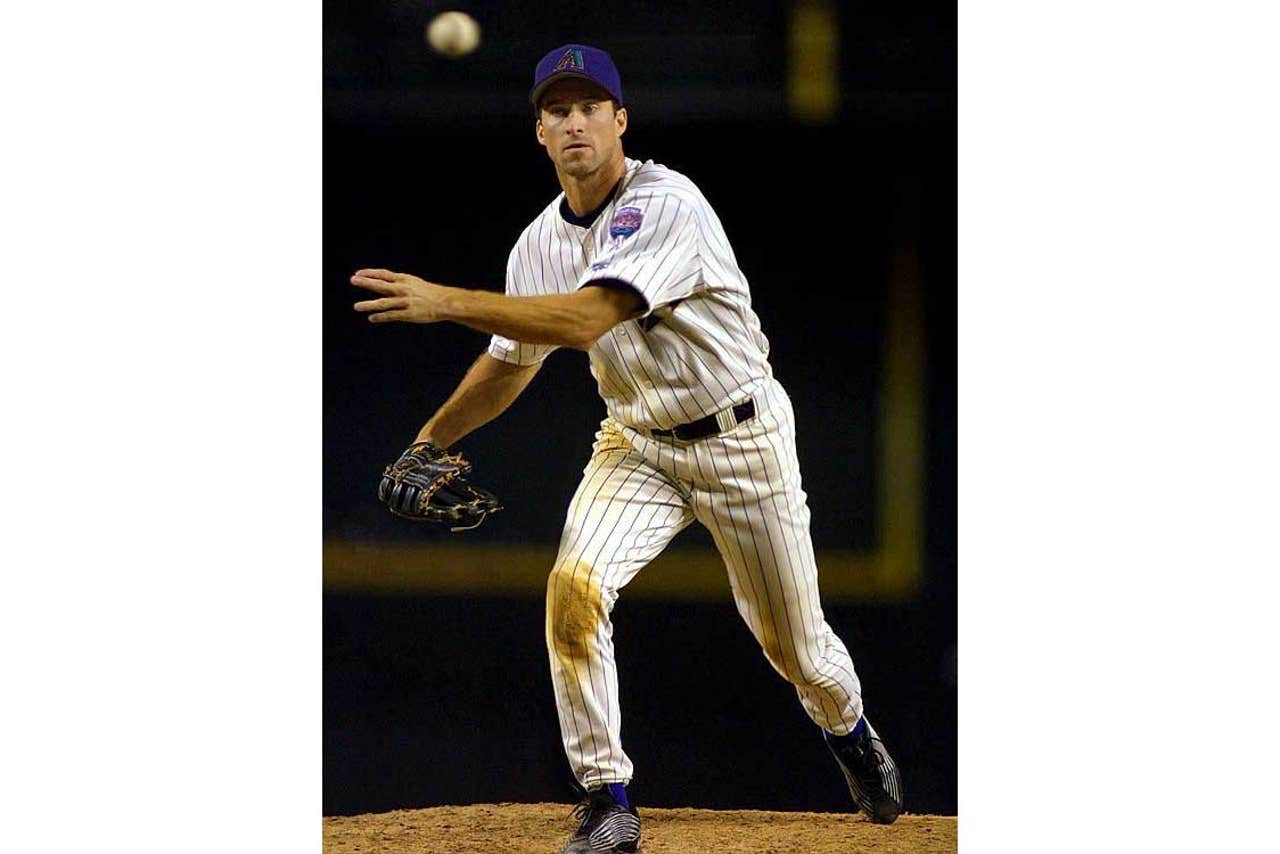 2012

2012: The Todd Graham era at Arizona State begins with a 63-6 victory over Northern Arizona.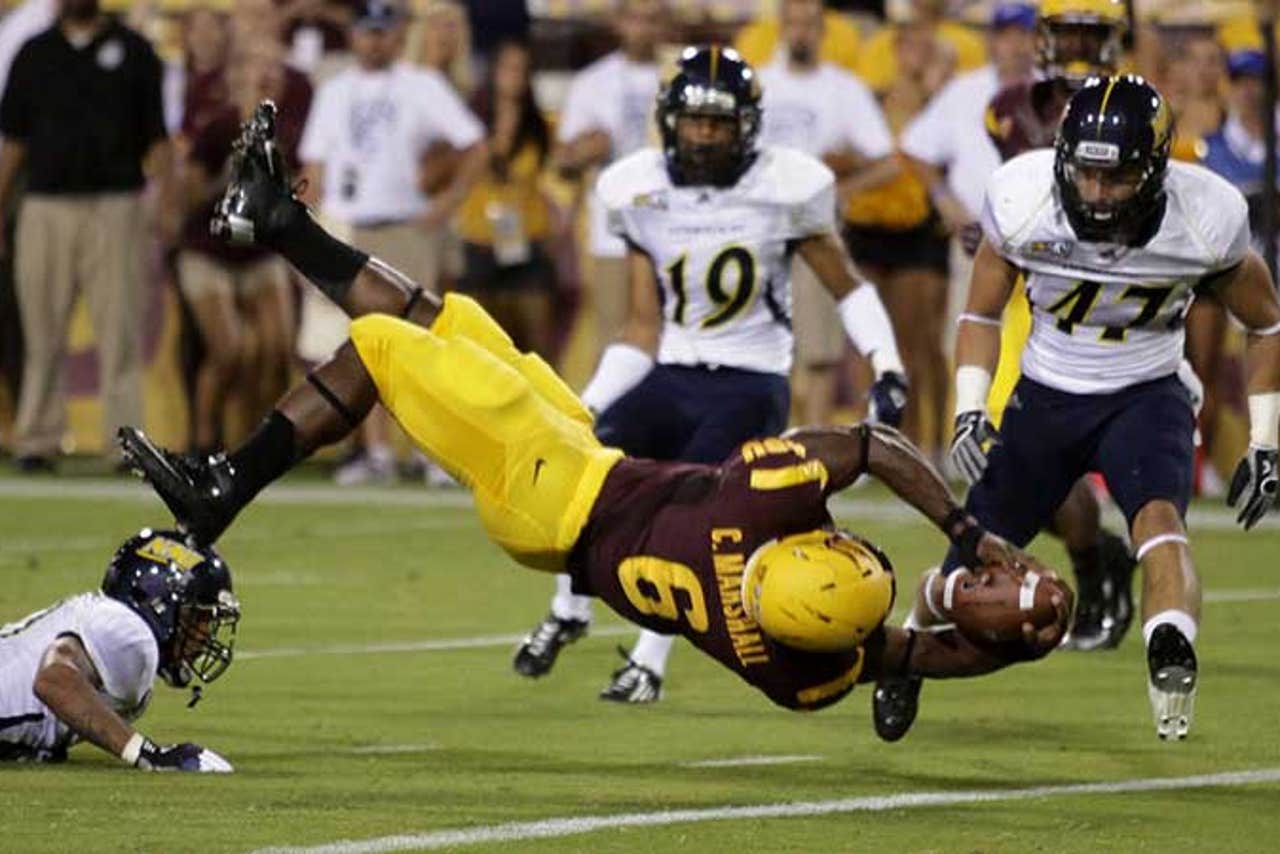 Aug. 292009

On Luis Gonzalez Appreciation Night, Gonzalez retires and rejoins the D-backs as special assistant to President & CEO Derrick Hall.

http://www.youtube.com/watch?v=lNiRtkL_zQo

Aug. 281999

Coming off a 12-1 season, Arizona agreed to travel to Happy Valley to take on Penn State in the Pigskin Classic game to kick off the college football season. The fourth-ranked Wildcats proved to be no match for the No. 3 Nittany Lions, getting blown out 41-7 in front of more than 97,000 fans. "They punished us like we were a Pop Warner team," Arizona quarterback O.J. Jenkins said.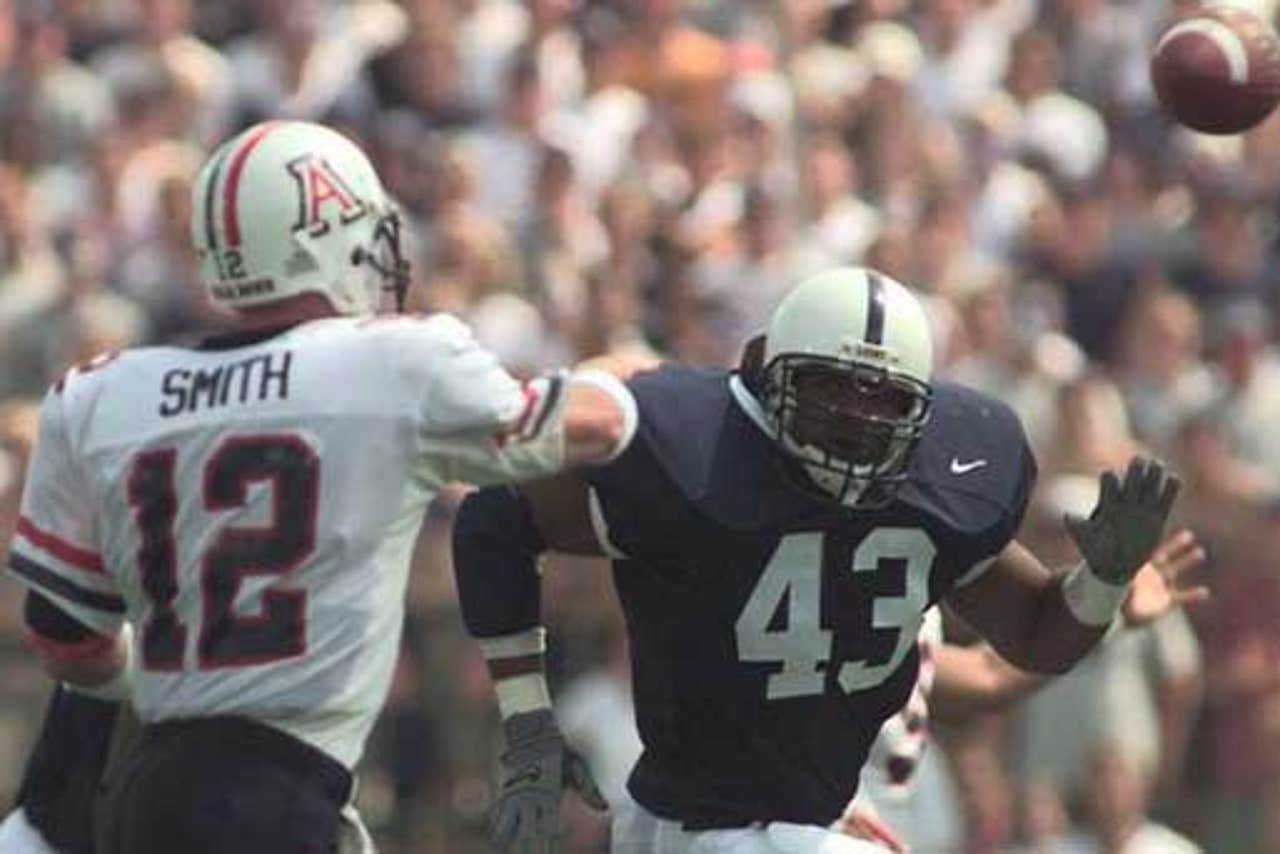 Aug. 252004

The D-backs lose 2-1 to the Pirates in Pittsburgh in a franchise-record 1 hour and 47 minutes, the shortest 9-inning game in club history by 7 minutes. Randy Johnson was charged with the loss despite giving up just three hits, walking none and striking out 11 in an 82-pitch complete game. Johnson took a one-hitter into the seventh inning before surrendering back-to-back solo home runs by Jack Wilson and Jason Bay.

Aug. 232001

Randy Johnson strikes out 16 Pirates in seven innings and becomes first pitcher in history with four consecutive seasons with 300-plus strikeout seasons, but the D-backs lose 5-1 in Pittsburgh, ending Johnson's eight-game winning streak. Johnson had 15 strikeouts and had allowed only one hit before walking Jason Kendall with two outs in the seventh, and the Pirates followed with four consecutive hits and scored four times before Johnson could record the third out.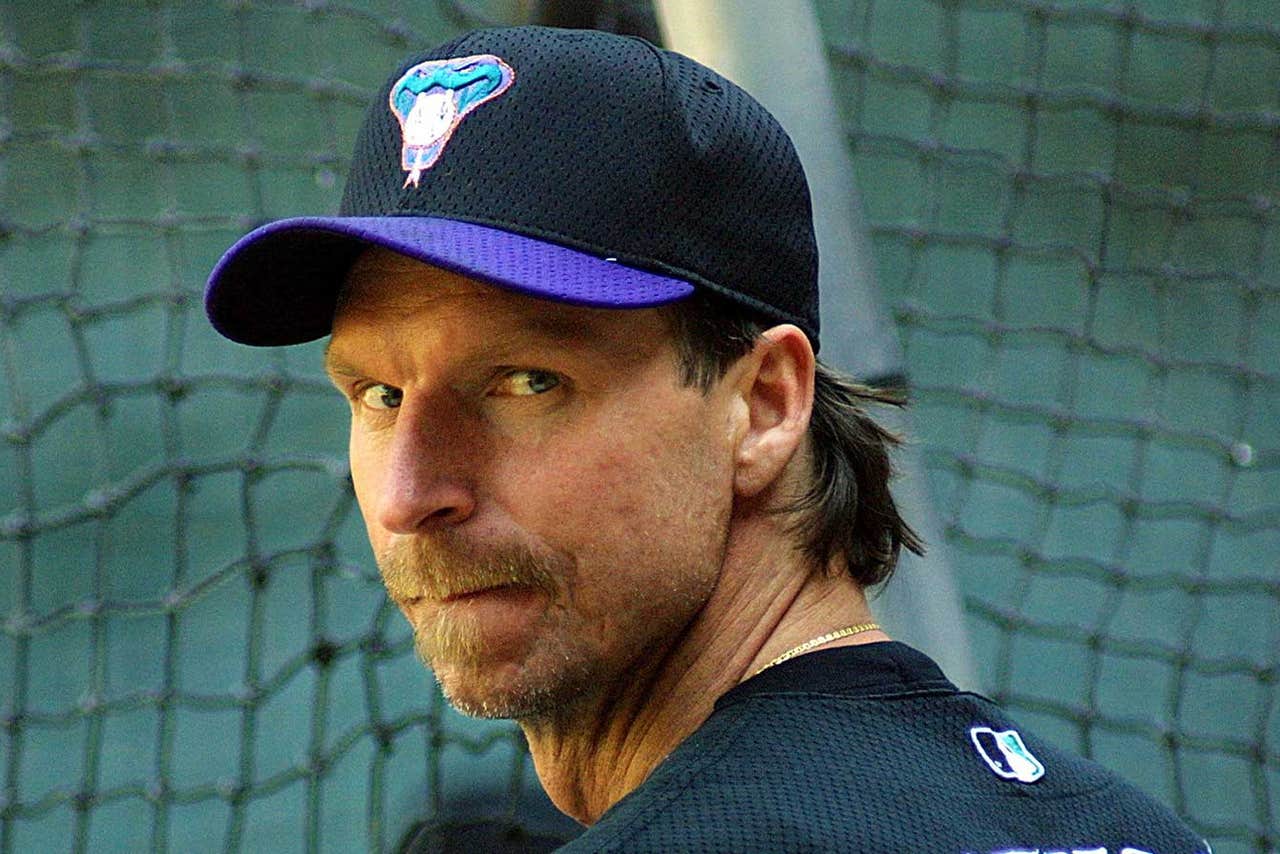 Aug. 222007

Brandon Webb's streak of scoreless pitching is halted at 42 innings on the Brewers' Prince Fielder's RBI single in the first inning. It's the seventh-longest streak in history. Webb would give up one more run in the game, but the D-backs would win 3-2. "It was fun while it lasted," Webb said.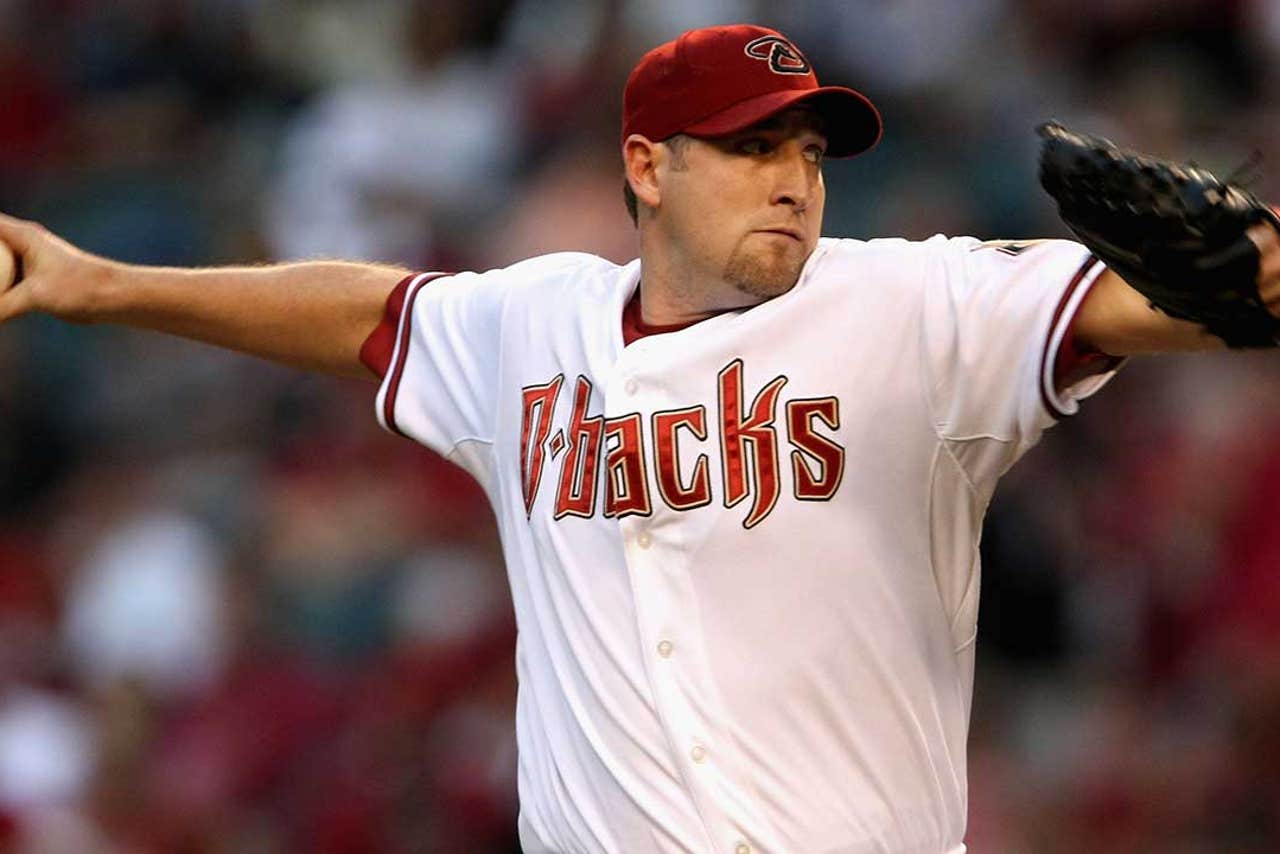 Aug. 162008

Miguel Montero and Chris Young each hits his first career grand slam in an 11-5 win over the Astros in Houston, the first time in franchise history that two D-backs hit grand slams in same game.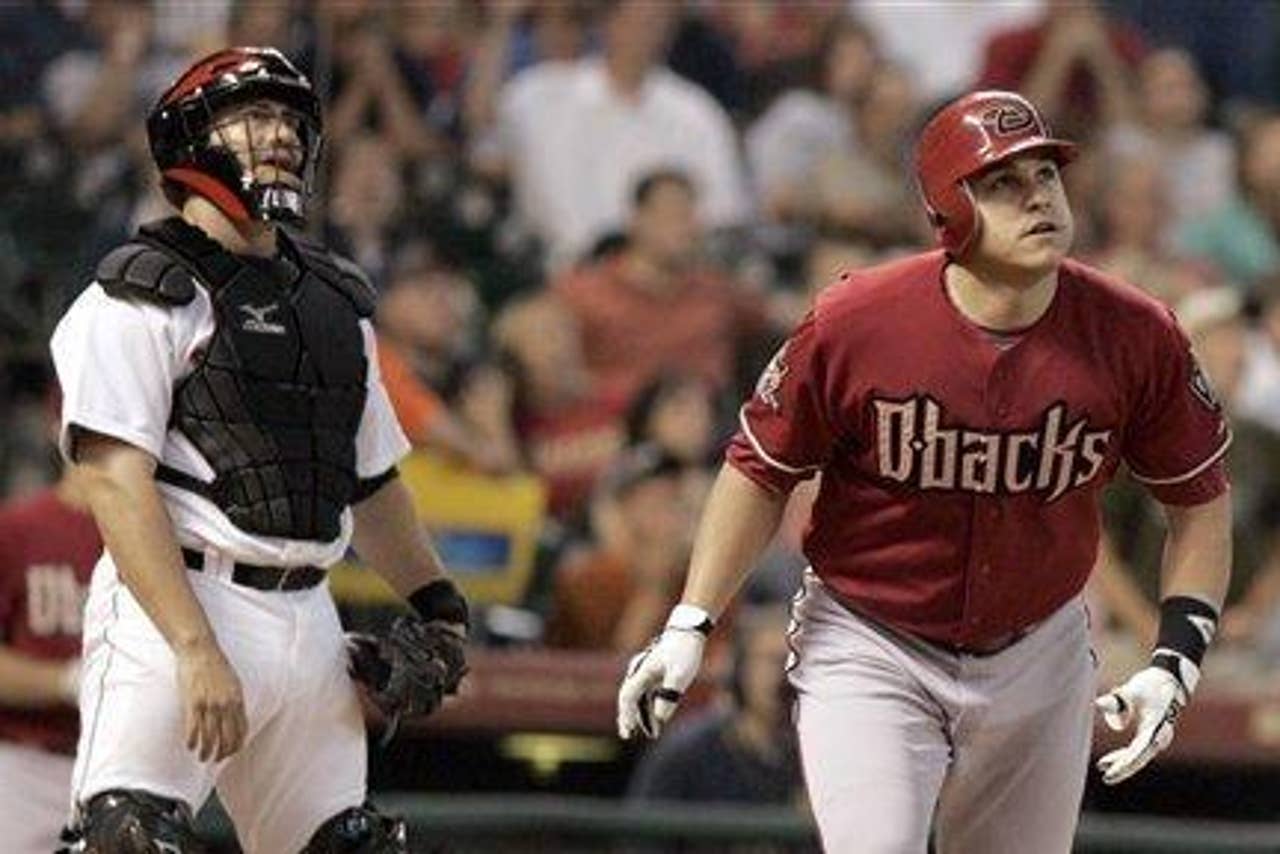 Aug. 152006

Luis Gonzalez's 18th-inning single scored the winning run in a 2-1 victory over the Rockies at Coors Field, matching the longest game in franchise history.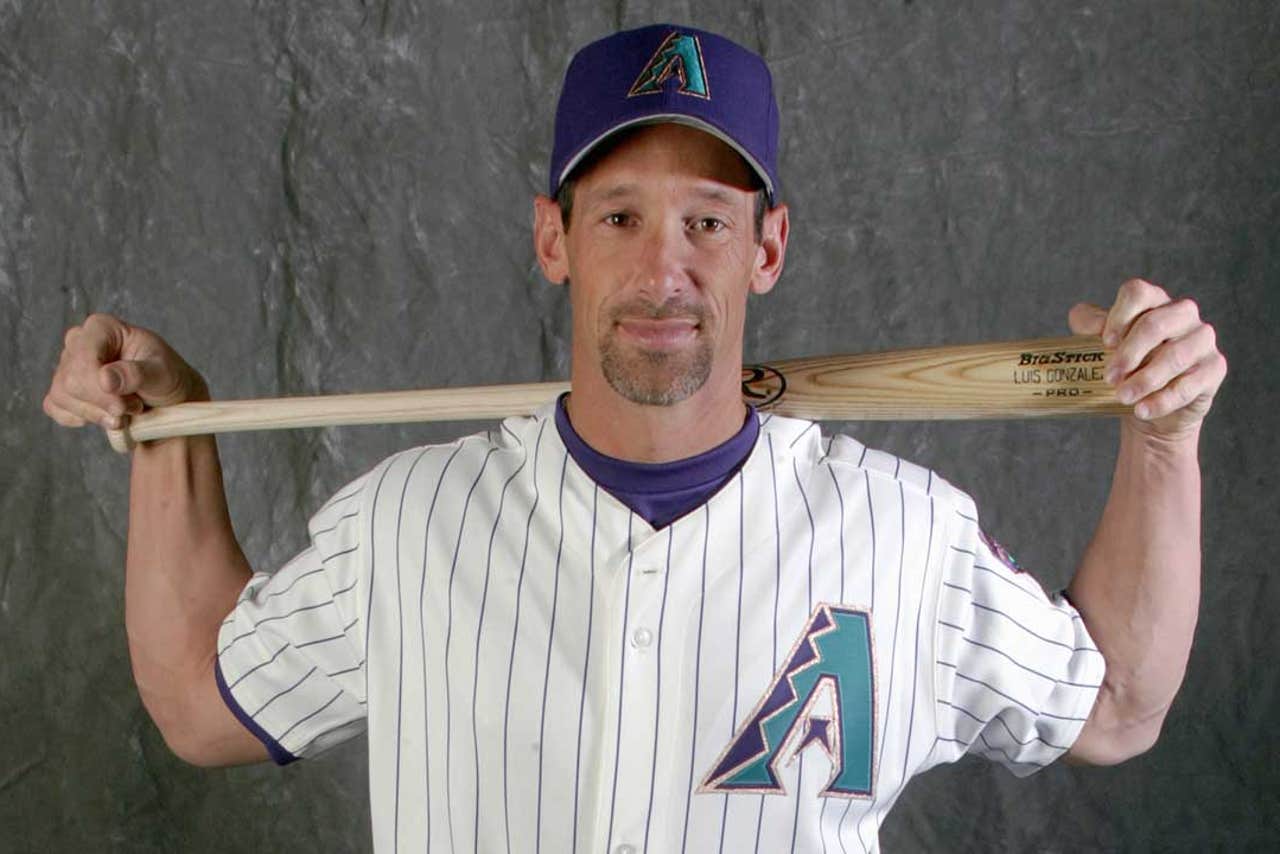 Aug. 122012

Tyler Skaggs won his major-league debut and Wade Miley pitched eight innings of shutout ball as the D-backs swept the Marlins, 3-2 and 3-0, in the first-ever double-header at Chase Field.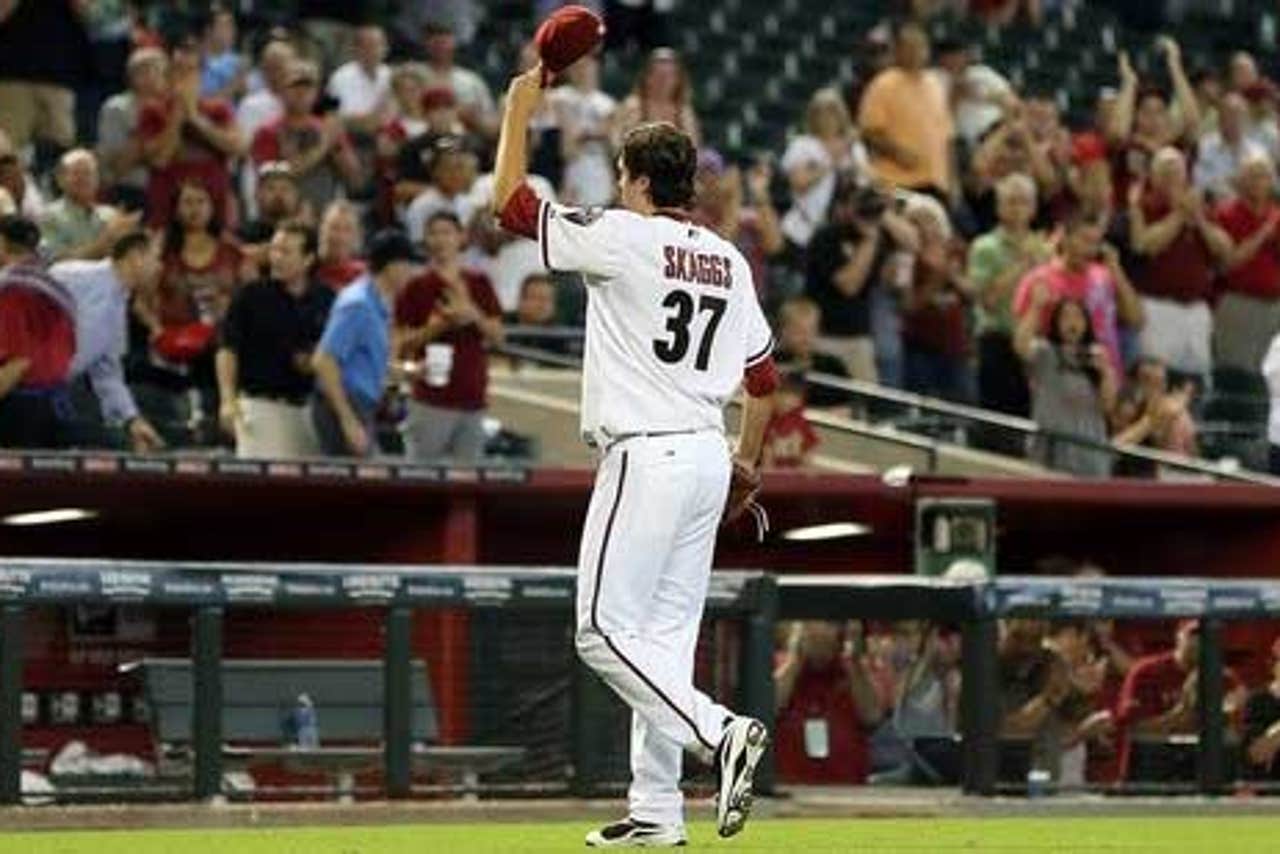 Aug. 112010

The D-backs tie a major-league record by becoming the seventh team to hit four consecutive home runs in a game -- solo shots by Adam LaRoche, Miguel Montero, Mark Reynolds and Stephen Drew in the fourth inning of an 8-2 win over the Brewers at Miller Park in Milwaukee.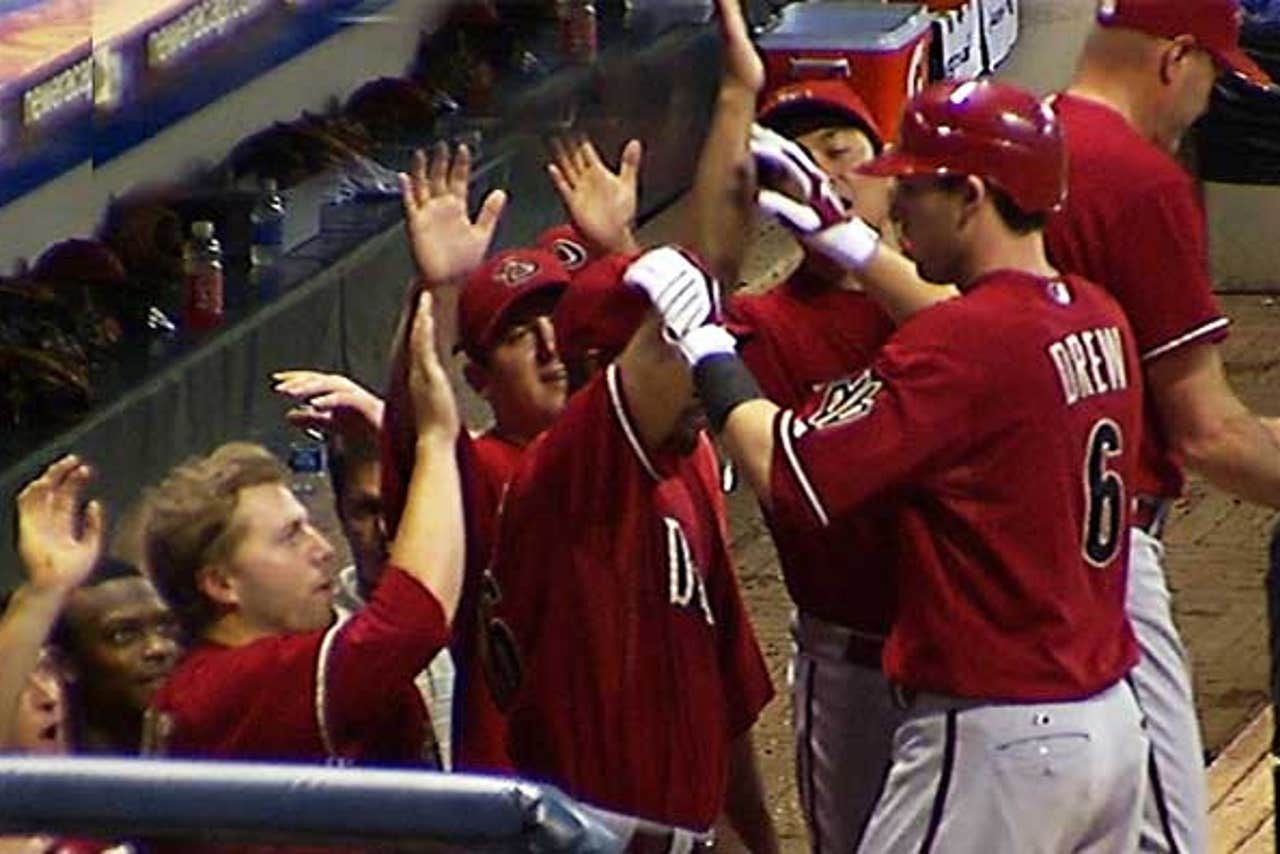 Aug. 102002

Randy Johnson has 14 strikeouts in 9-2 win vs. Marlins to move past Tom Seaver into 5th place on all-time strikeout list.  He fanned Preston Wilson in the second inning for his third strikeout of the game and No. 3,641 of his career to pull ahead of Seaver.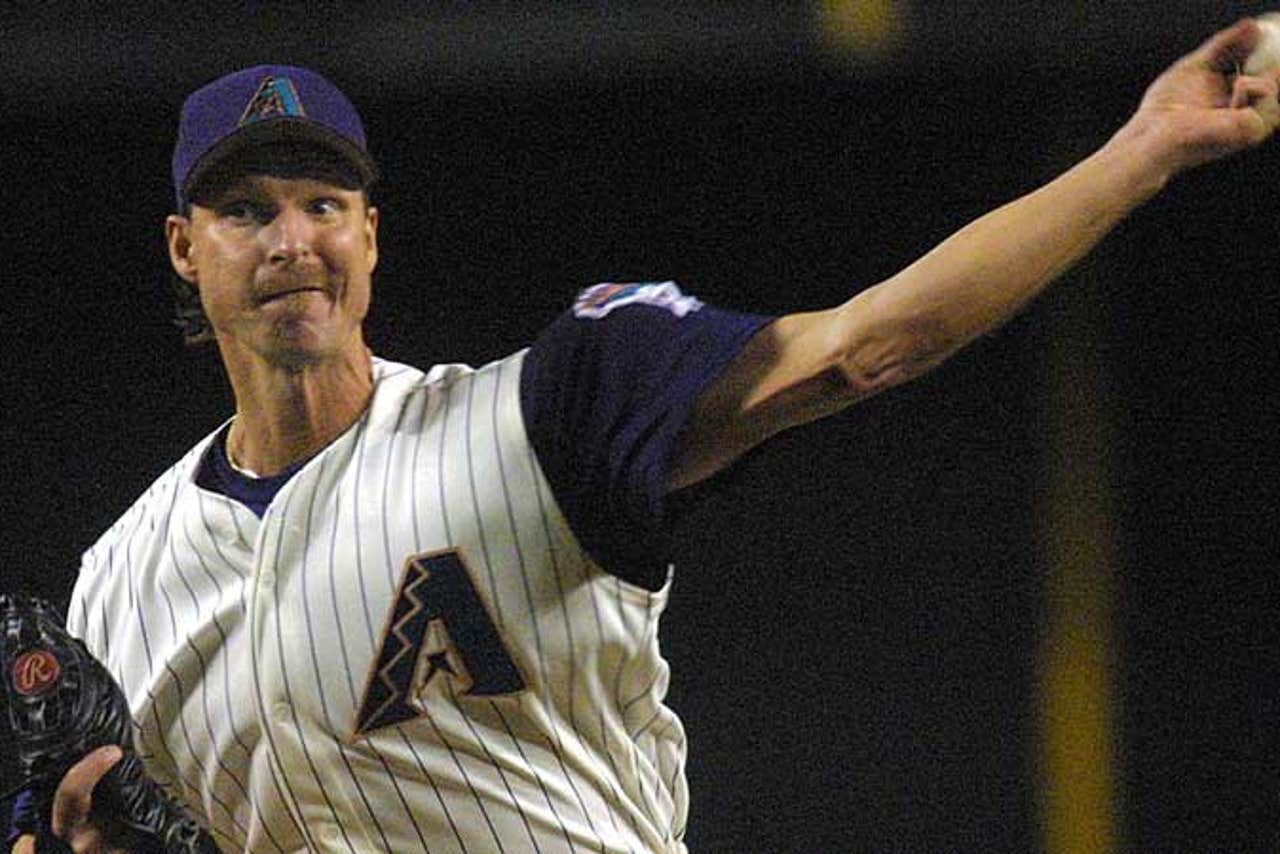 Aug. 82015

Randy Johnson becomes the second D-backs player to have his number (No. 51) retired in a pregame ceremony.


Aug. 72010

Luis Gonzalez's No. 20 becomes the first number retired by the Diamondbacks.

To commemorate the occasion, Chris Young hits a lead-off home run and a walk-off home run in the same game to give the D-backs a 6-5 victory over the San Diego Padres.

 


Previous months

July

June

May

April

March

February

January

December

November

October

September
---