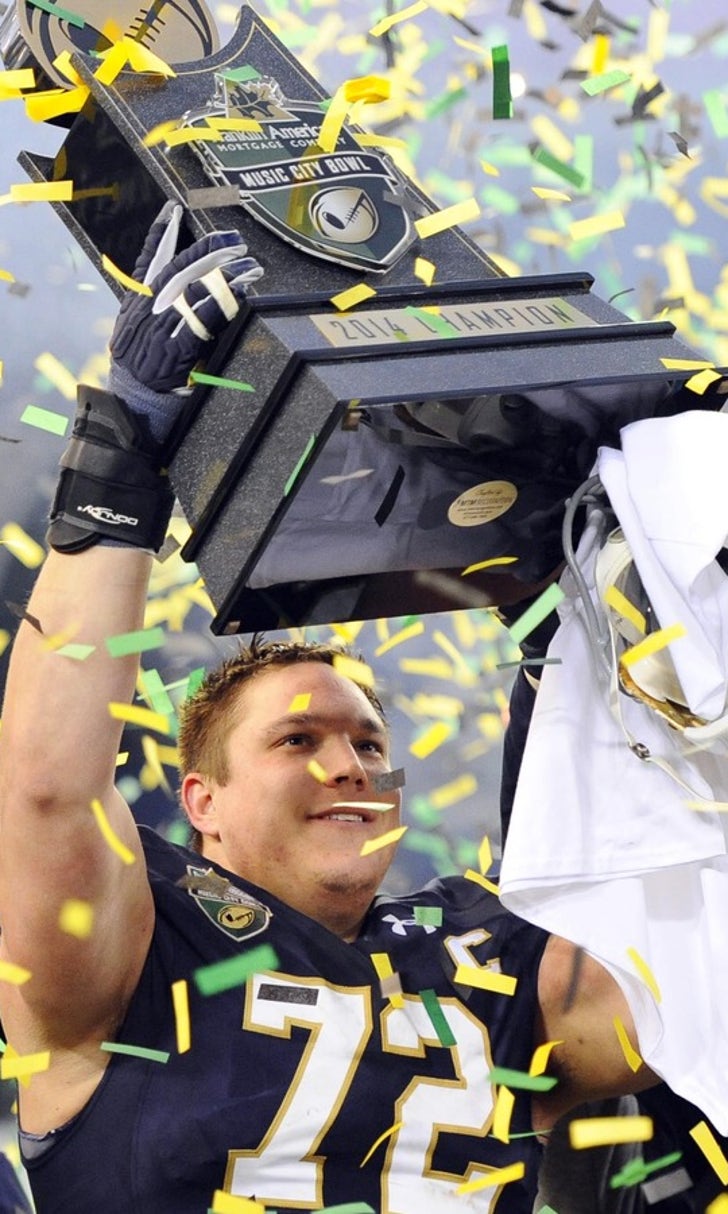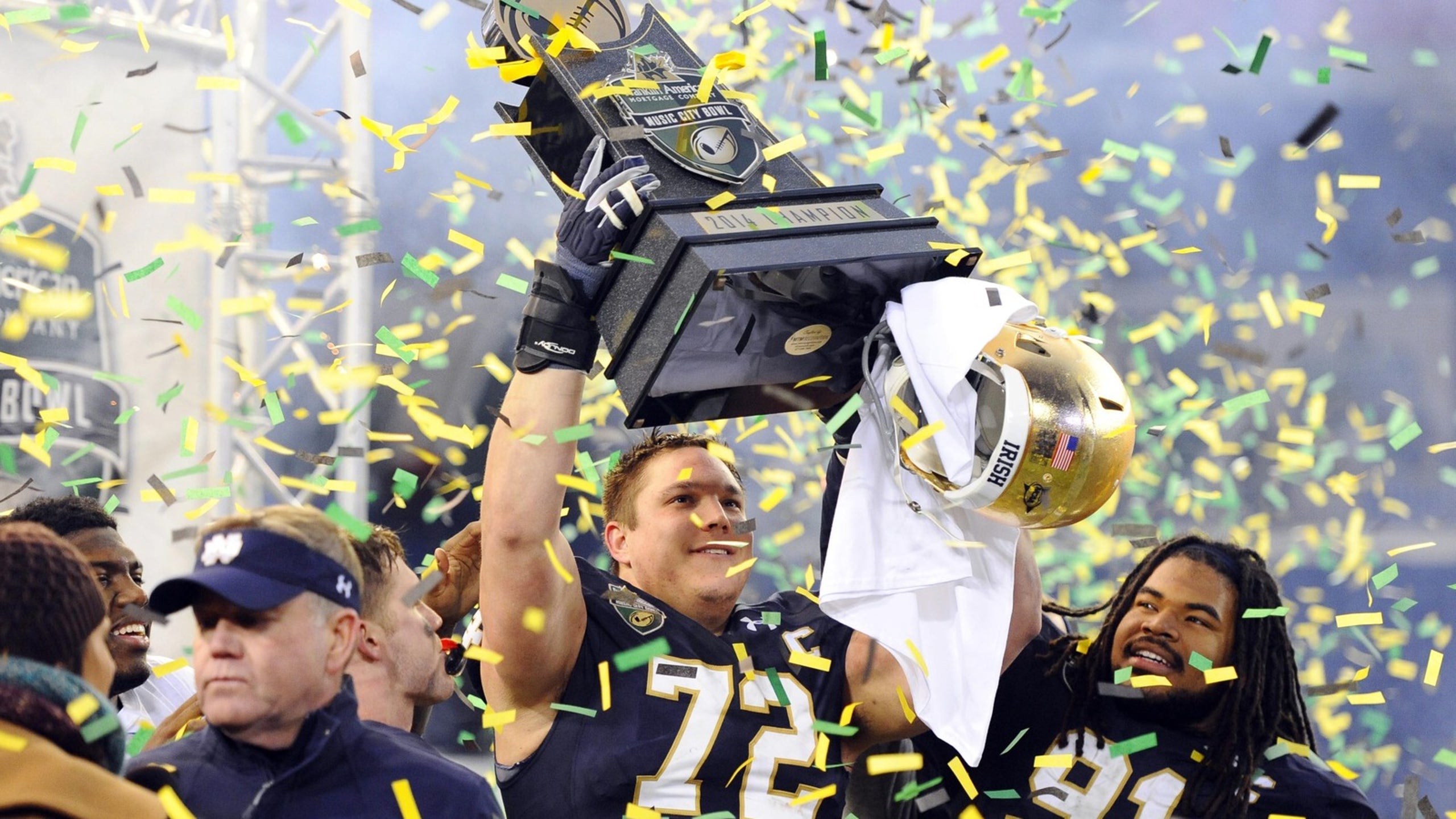 There's no need for Notre Dame to join a conference
BY foxsports • August 2, 2015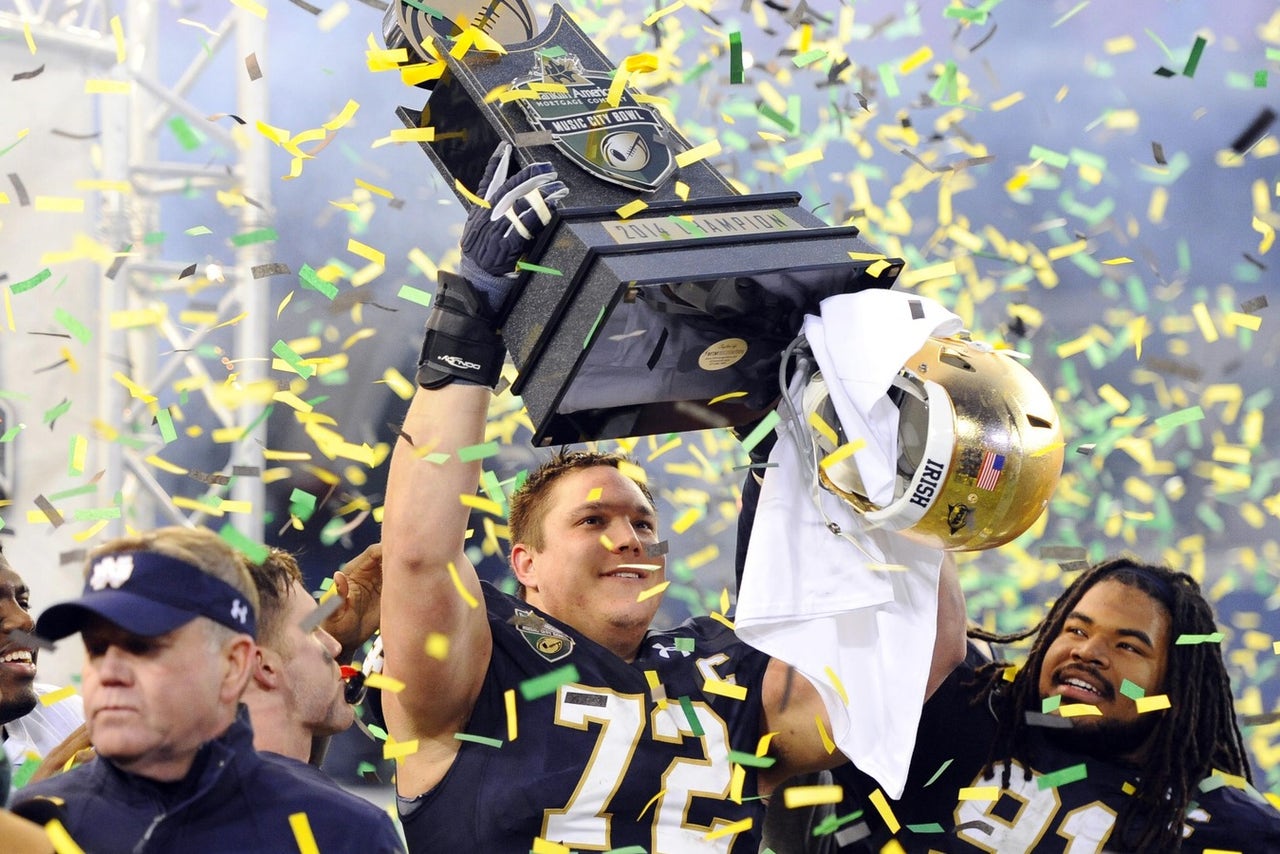 The age-old debate regarding Notre Dame's legitimacy as an independent team has undoubtedly heated up since the College Football Playoff came into the picture. Many believe that the Fighting Irish should be required to join a conference in order to receive a playoff berth. But College Football Playoff executive director Bill Hancock claims that the committee has not discussed forcing Notre Dame to join a conference.
The Irish play one less game than other teams, as their schedule lacks a conference championship. But Notre Dame doesn't necessarily play a cupcake schedule. Four of Notre Dame's opponents this season are ranked in the preseason Top 25: Georgia Tech at 17, Clemson at number 11, USC at 10 and Stanford at 21. If Notre Dame finishes the regular season undefeated after defeating four teams ranked in the Top 25, why in the world would it be undeserving of a playoff spot?
If Notre Dame's schedule was a walk in the park, an undefeated Notre Dame squad would rightfully be on the outside of the playoff discussion. And I stress the word "undefeated" in regards to Notre Dame's playoff rights, because having any losses without a conference championship on the seasonal résumé won't help persuade the voting committee. Teams that win power conferences such as the SEC certainly deserve a playoff berth even with losses, but independent Notre Dame unfortunately does not have the same privilege.
Hancock explained that conference championships did not alter the voters opinions on who deserved a playoff spot. "Frankly, in the committee room, it wasn't a factor," Hancock claimed. He pointed out that the committee really just looks at each team's performance throughout the entire season.
Most of those who believe the Fighting Irish need to join a conference will bring up the National Championship blowout against the Alabama Crimson Tide in their argument, which is incredibly cringeworthy for Notre Dame fans. The 42-12 Alabama victory caused many people to claim that Notre Dame had no right playing in that game, which seems reasonable at first glance. But what other options were there? Ohio State was undefeated that season, but lost bowl eligibility for violating NCAA rules. The only other legitimate option would have been the Oregon Ducks, who lost to Pac-12 rival Stanford. Yes, the same Stanford team that undefeated Notre Dame beat that same season.
Notre Dame's 2012 National Championship berth didn't just appear out of nowhere; the Irish triumphed over a handful of talented teams that year. In the third week, Notre Dame rolled into East Lansing, Mich., and beat Michigan State (ranked No. 10 at the time) by 17 points. The following week the Irish beat the Michigan Wolverines, a team that was ranked 18th going into the matchup. No. 17 Stanford was another Top 25 team that fell short vs. the 2012 Fighting Irish, along with the eighth-ranked Oklahoma Sooners. Did the Irish absolutely need a conference championship to prove their worth? Not a chance. Did the Irish get pummeled by Alabama on college football's biggest stage? Absolutely. The narrative of the 2012 National Championship should not revolve around Notre Dame's worthiness to be there, but should focus on that Alabama team's insane talent. The Irish weren't a bad team by any means, Alabama was just that good.
So overall, Notre Dame will not be forced to join a conference by the College Football Playoff committee which is completely reasonable. The athletic director and coaches are fully aware that the Irish must concoct a strong schedule in order to earn a playoff berth, and that's exactly what they consistently do.
More from isportsweb.com:
---