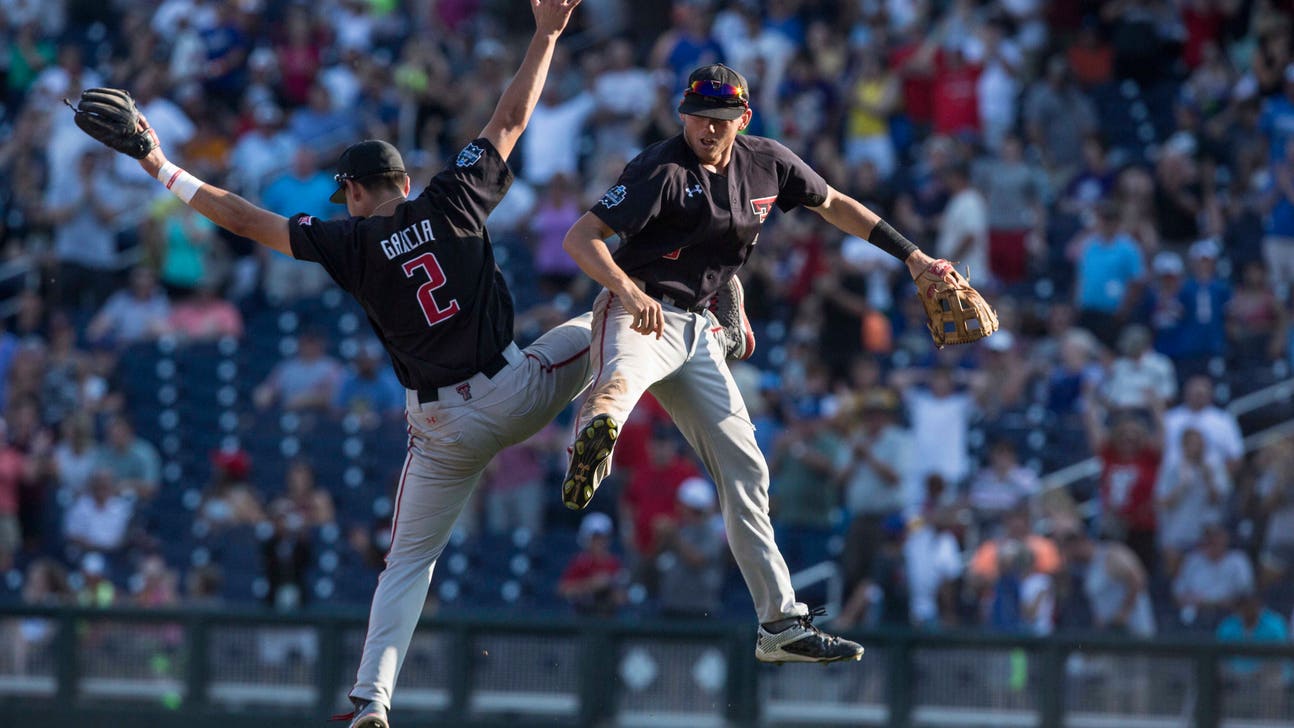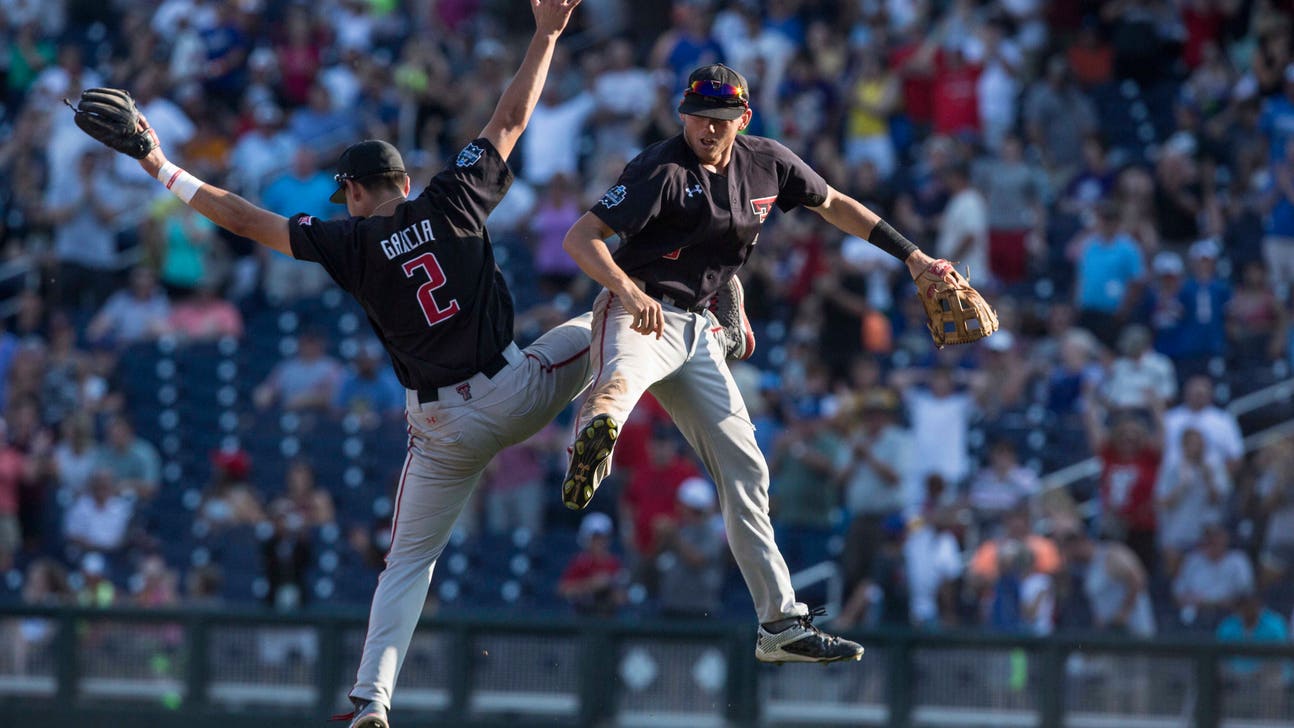 Texas Tech knocks out top seed Florida in CWS
Published
Jun. 21, 2016 9:34 p.m. ET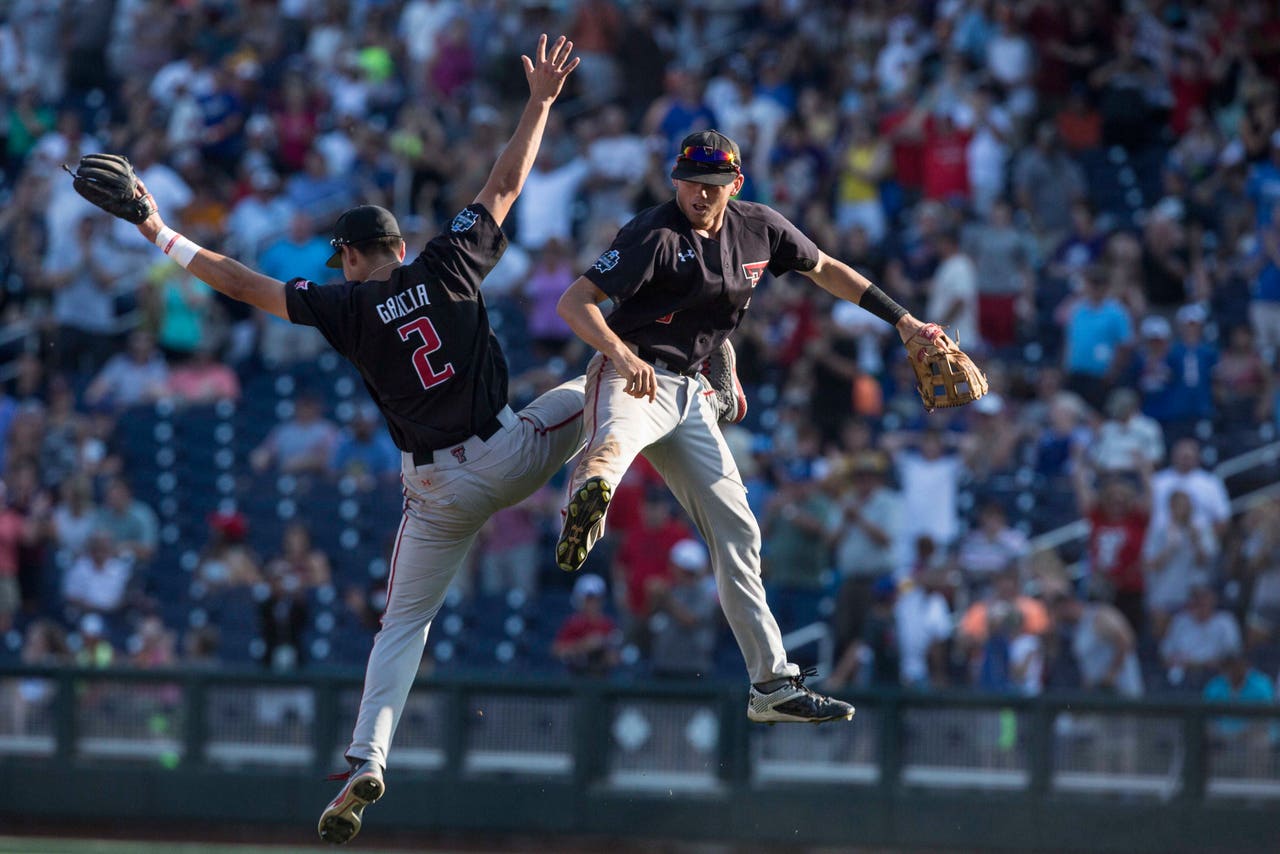 OMAHA, Neb. (AP) -- When Florida's Peter Alonso homered in the bottom of the ninth inning to pull the Gators within a run of Texas Tech, a thought crossed Red Raiders coach Tim Tadlock's mind.
"Where is Goose Gossage when you need him? Rollie Fingers, somebody?" Tadlock said, smiling.
No worries. Reliever Hayden Howard, backed by one of the nation's best defenses, got the job done, and Texas Tech stayed alive in the College World Series with a 3-2 victory over the No. 1 national seed Tuesday.
For the Gators (52-16), it was a devastating and surprising ending to the season. They were heavy favorites to win their program's first national championship, and they scored just three runs in 18 innings here.
"To look at two games we've lost, 2-1 and 3-2, and look at those guys in the locker room and think, `Boy, the season's been a failure.' If getting to Omaha's a failure, then -- I don't look at it that way," Florida coach Kevin O'Sullivan said. "Of course we're disappointed, of course we want to stay here longer. But there are eight teams out of over 300 to get here. We've been here five out of the last seven, and we'll be here again soon."
Eric Gutierrez hit a two-run homer off Alex Faedo (13-3) in the fourth inning and Texas Tech (47-19) picked up a huge insurance run by way of two errors on the same play in the ninth while winning for the first time in four all-time CWS games.
The relief was palpable. On Saturday the Raiders lost 5-3 to TCU after leading by a run in the ninth. In 2014, they led TCU 2-1 in the eighth and lost 3-2 and were tied 1-1 in the ninth against Mississippi and lost 2-1.
"It's not as easy here to get those last three outs," Tadlock said.
Howard, who relieved Davis Martin (10-1) to start the eighth, got a pop out after Alonso's homer, and the game ended when Jonathan India tried to stretch a single into a double and was thrown out by left fielder Tyler Neslony.
"The hustle play by Jon there at the end, I would say that's what you need to do, 100 out of 100 times," O'Sullivan said. "The left fielder just made a hell of a throw, and it was a perfect throw. That's kind of maybe it's a fitting way to end our season. It was a hustle play and it was an all-out play, and he tried to do everything he could to get to second base to get to scoring position to tie the ball game."
In a CWS where runs have been at a premium, Texas Tech's biggest came on botched infield play by the Gators in the top of the ninth. Neslony scored from first after third baseman India threw in the dirt trying to get Gutierrez at first. Alonso, the first baseman, bounced a throw past third trying to get Neslony, allowing him to go home.
MISSED OPPORTUNITY
Florida, which didn't have a runner reach second base until the fifth inning, had the bases loaded with one out in the sixth but couldn't push across a run.
JJ Schwarz, who had a 3-0 count go full, tapped a comebacker to Martin, who went home with the ball. Catcher Tyler Floyd then threw to first, hitting Schwarz on the arm. Schwarz, running just inside the base line, was called out for interference. That double play, the Raiders' third of the game, might have been the biggest of their nation-leading 81 this season.
ALWAYS NEXT YEAR
Florida came to Omaha with seven of the top 108 drafted players and with extremely high expectations. It turned out to be maybe the most disappointing of the Gators' 10 CWS appearances. They scored just three runs in 18 innings and are now 14-21 all-time here. Last year the Gators lost two one-run games to Virginia, with the second one denying them entry to the finals.
"I know a lot of us put our heart and soul into every pitch," Alonso said. "It was the goal to win a national championship, and it feels terrible."
UP NEXT
Texas Tech will play Thursday against the loser of the Tuesday night game between TCU and Coastal Carolina. Florida's season is over.
---