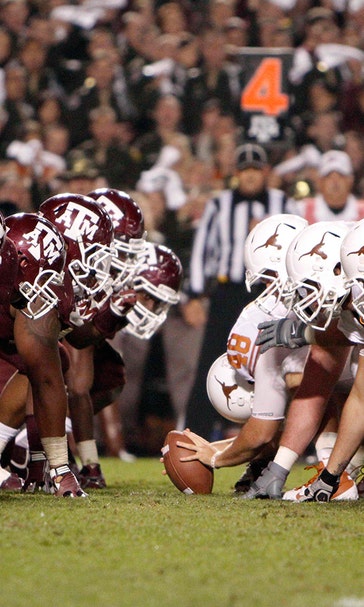 Texas A&M, Texas coaches support rivalry return
April 14, 2015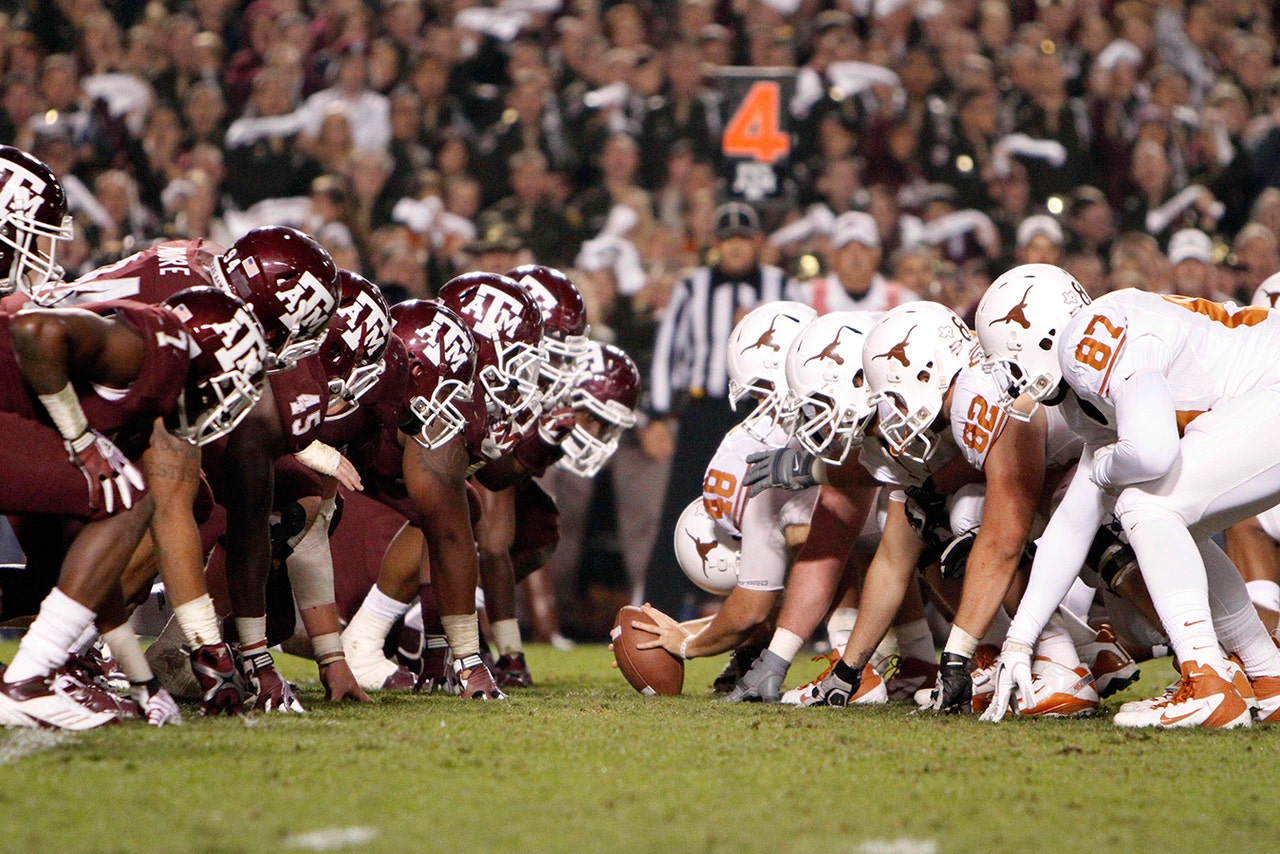 Could Texas and Texas A&M be on the road to renewing their storied rivalry? 
Both coaches would like to see it happen. 
"That game is so much a part of this state," Longhorns coach Charlie Strong told ESPN.com in a recent interview. "Over 100 years, we've played that game. Why stop it now because we're in different conferences? At some point, when it's right for everybody with the different schedules, I would love to play Texas A&M again."
Strong is preparing for his second season at Texas and Sumlin is preparing for his fourth season at Texas A&M. He was hired just before the Aggies made their transition to the SEC. 
"Now, moving into Year 4 and listening to our former students and our alumni base and knowing a lot of Texas alums, it's important that we play again," Sumlin said. "I think it will happen somewhere down the road." 
Both Texas (Steve Patterson) and Texas A&M (Eric Hyman) have hired new athletic directors since the rivalry, which began in 1894, was shut down after Texas won the final matchup on a last-second field goal. 
The two teams traditionally met on Thanksgiving night and have since replaced each other with conference rivalry games in that Thursday television slot. 
Before retiring, athletic director DeLoss Dodds said playing A&M would happen on Texas' terms and shortly after being hired, Patterson said playing the Aggies again was not high on his list of priorities. 
"We hope to play them again in a BCS bowl or playoff game at some point," Texas A&M senior associate athletic director Jason Cook told reporters in November 2013. 
The two sides will meet again in baseball in 2016 and 2017, according to the Dallas Morning News. 
"It's not about, 'Is it important to me?'" Sumlin said. "It becomes, 'What's important to fans and former students and alums of Texas A&M and the University of Texas.' That's what matters."
MORE FROM FOX SPORTS SOUTHWEST: 
- Ranking NFL quarterback salaries
- Oldest player on every NBA team
- College football's highest paid coaches in 2014
- Highest paid player on every MLB roster
---