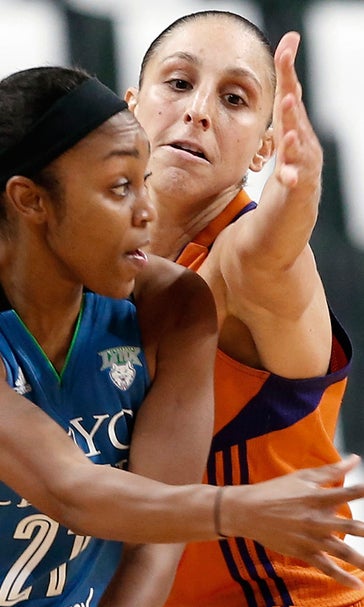 Taurasi says Mercury need to toughen up after disappointing season
October 3, 2016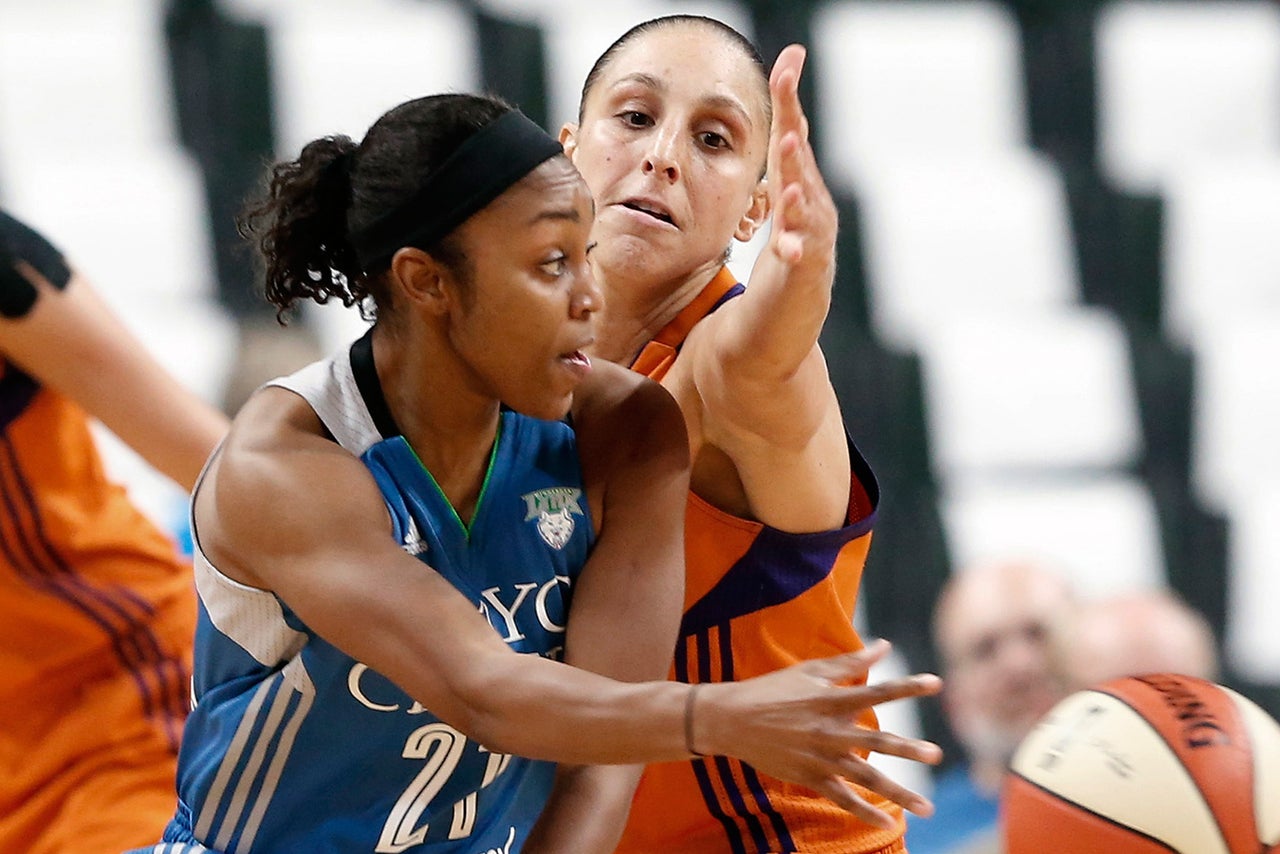 PHOENIX -- As the Phoenix Suns finished up practice ahead of their first preseason game Monday. Suns power forward Tyson Chandler ran into Mercury guard Diana Taurasi and embraced her in a bear hug for a season cut short.
Taurasi smiled and joked that Chandler was what the Mercury needed next season to put behind an early exit in the WNBA playoffs and first losing record since 2012.
Joking aside, Taurasi spoke bluntly about improving what went wrong in 2016.
"We have to get tougher on the interior. I think that's a weakness throughout the season that just hurt us way too much," Taurasi said. "We need people to come in and give them (centers and forwards) a hand and do the things to win games to be on a consistent basis."
The Mercury bounced back from 2012 and won their third WNBA championship in 2014.
Taurasi wouldn't point fingers -- except at herself.
"I'll be the first one to look in the mirror and evaluate the things that I didn't do well, what I brought to the locker room, what I didn't," Taurasi said. "I think this year, personally I didn't do as much as was needed. For whatever reason, I can make excuses but I just didn't have it and I think that trickled down to everyone else."
The underachieving 16-18 season that ended with the Minnesota Lynx sweeping them out of the playoffs left a bad taste in the Mercurys' mouths.
"I feel like we showed some good spurts but not enough overall," forward Penny Taylor said "Every year we don't win is a disappointing season for us, we have a very high bar, and we like to be competing to win every single year.
"We've got some work to do. We have some really promising players that came in this year and showed us some really good things for spurts throughout the season. So we got some stuff to build on and I'm excited about things we can add and things we can change to make it even better."
The Mercury won two elimination games to advance to the semifinals but were no match for the Lynx.
Next year's championship run will be harder with Taylor now officially retired from basketball.
"It's going to be a very strange year with Penny retiring," said Taurasi, "how much she's done for this franchise and our team, winning three titles. She's been the heart and soul of this team for so long so that's going to be a big void that we're going to have to fill in the offseason. I think roster-wise there's a few things that we need to shore up to get back to that championship. I think we can do that."
Although Taylor is gone, Taurasi plans to return for her 13th season.
"It's (retirement) definitely a lot closer than it was a little bit ago, but i'm still enjoying it I still love the process. I think I've learned a lot about myself this season -- good and bad that will make me better next season."
Nicole Vasquez contributed to this report.
---