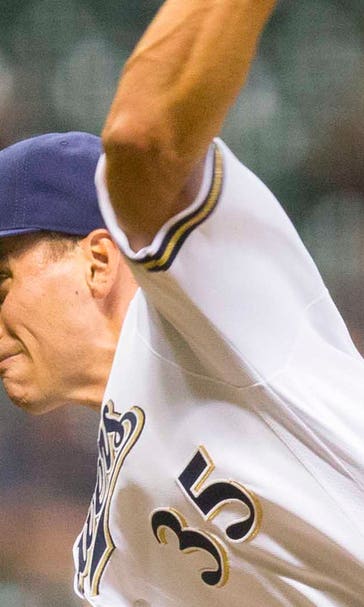 Suter looks to break camp with Brewers as member of bullpen
February 14, 2017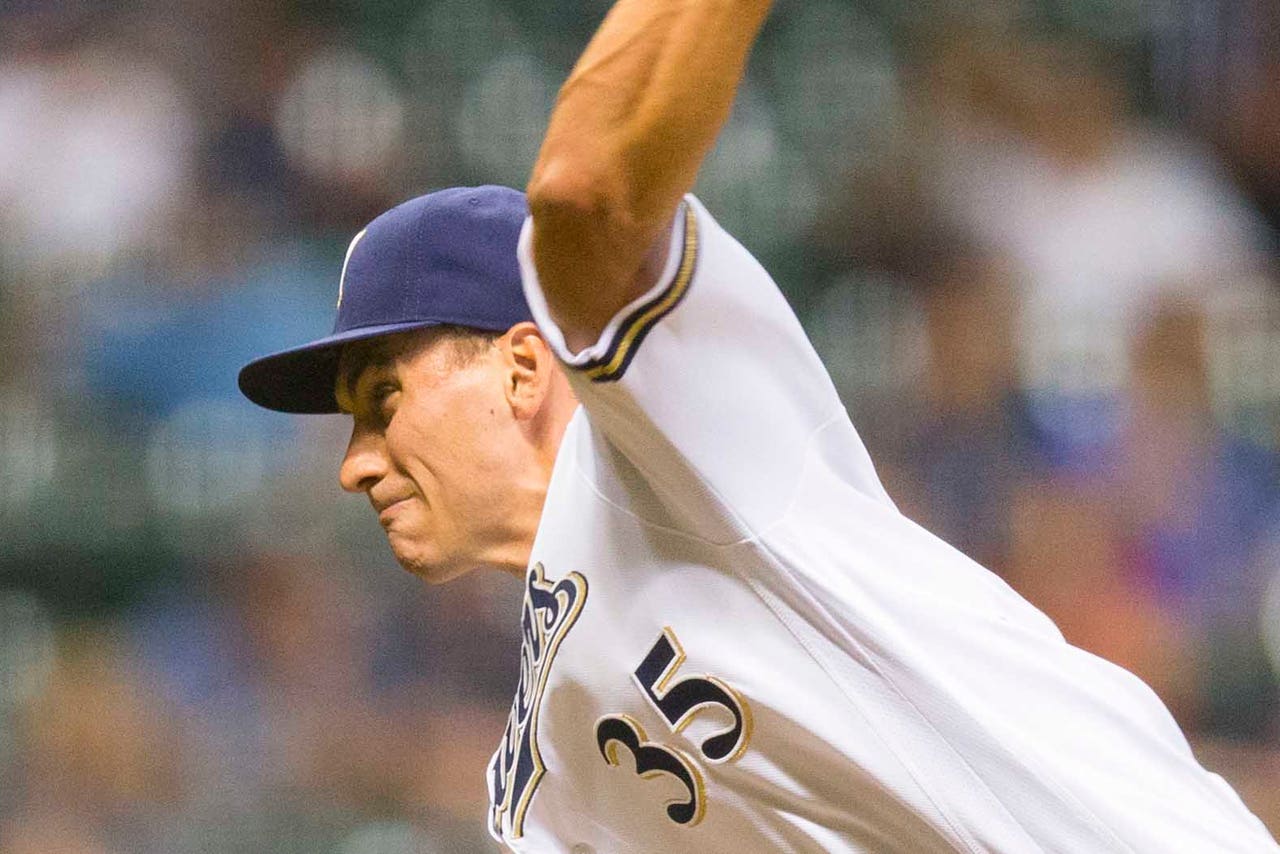 The toughest part of Brent Suter's offseason training had nothing to do with baseball.

The Milwaukee Brewers pitcher and his wife got a Goldendoodle back in October and much of Suter's free time was spent working with his new puppy.

"I want to say I did an OK job, but he's still a bit rough on the leash," said Suter on Tuesday as Brewers pitchers reported to spring training in Maryvale, Ari.

Suter's baseball training for the upcoming season, by comparison, was pretty smooth.

Armed with instructions from the Brewers on his phone, Suter was able to follow the team's desires in the winter months when it came to training. The 26-year-old also joined up with former Reds and current Diamonbacks reliever J.J. Hoover at Champions Baseball Academy in Cincinnati (where Suter went to high school before attending Harvard).



A 31st-round pick of Milwaukee in 2012, Suter wasn't much on the big-league radar before last season, although he had done well at every level in the minors. Called up to make a start on Aug. 19, Suter stuck around the rest of the year, working out of Milwaukee's bullpen for making a second and final start on Sept. 30.

Now, Suter is hopeful to make the team out of spring training. He can be buoyed partly by knowing he impressed out of the pen. In his 12 relief appearances between starts, Suter allowed eight hits and two walks with 10 strikeouts in 12 1/3 innings. Oh, and he didn't allow a run. In addition, he inherited five runners and none of those scored, either.

"I started getting my feet wet and feel comfortable in bullpen and it gave me confidence going forward just knowing this is the same game as the minor leagues," Suter said. "These guys are good, they'll hit mistakes harder than a lot of minor leaguers will, but if you make your pitch you'll get them out."

Suter said the chemistry and atmosphere in Milwaukee's bullpen made it "real easy to succeed."

It will take more than fitting in to make the Brewers' 25-man roster, though, and Suter knows what he has to do if he wants to be with the big club.

"I want to try and earn a job in the bullpen and do everything I can to show them I can get some outs in the big leagues and try to get better on my pitches," said Suter, who has been mostly a starting pitcher in the minors. "Last year, I think I got hurt on curveballs a lot, which was my go-to pitch before in 2015 and earlier than that, and I really want to get that back, get that 12-6, 11-5 break on that."

According to Statcast, Suter threw 33 curveballs in the majors last season and opponents were 3 for 4. However, batters were 0 for 4 off Suter's two-seam fastball and batted .259 with a .296 slugging against his four-seam fastball and .273 with a .318 slugging percentage off his changeup, the latter of which he threw 26.2 percent of the time, according to Fangraphs.

Suter is by no means a lock to make the club, even if he does improve his curveball, but he does have one advantage in that he's a rare left-handed pitcher in camp with the Brewers. The only southpaws on Milwaukee's 40-man roster are Suter, Josh Hader and Tommy Milone.

Suter repeated manager Craig Counsell's mantra about competition being good and bringing out the best in players, but clearly he'd prefer to continue his training -- his dog training, that is -- in Milwaukee and not Colorado Springs.
---
---