National Football League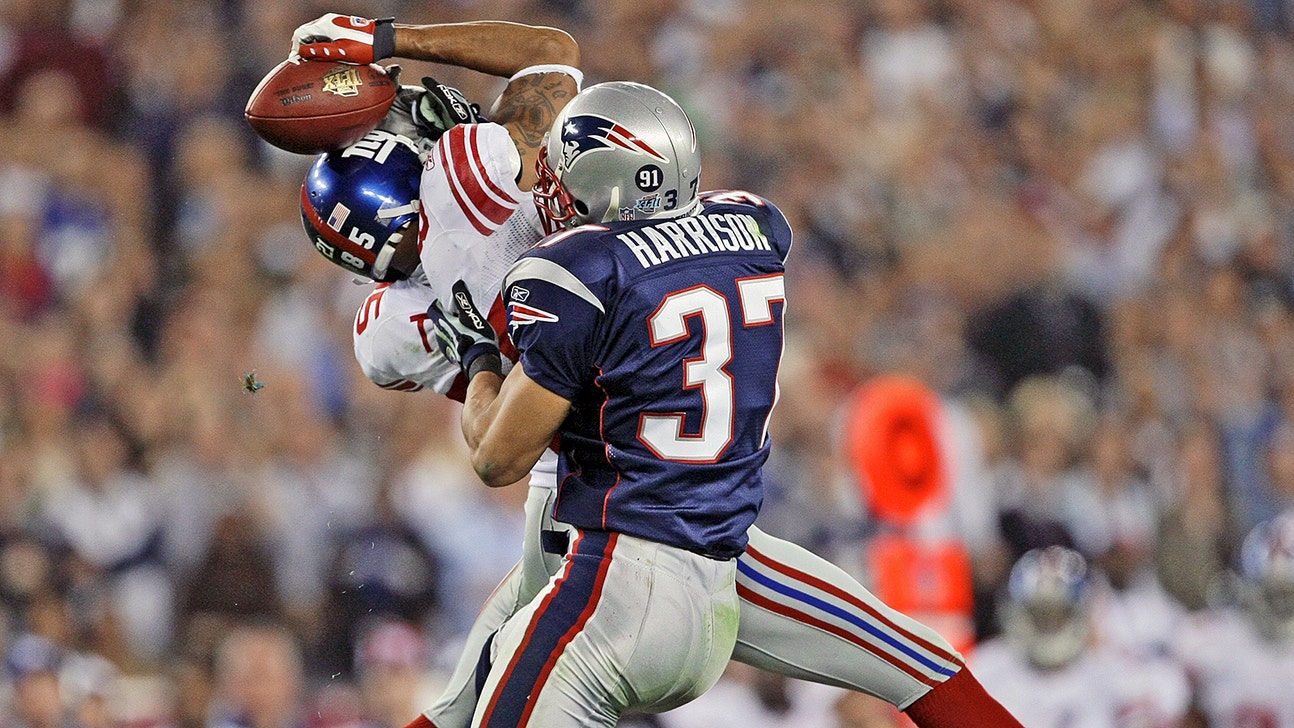 National Football League
Super Bowl XLII ended Patriots' mystique
Published
Jan. 30, 2015 1:48 p.m. ET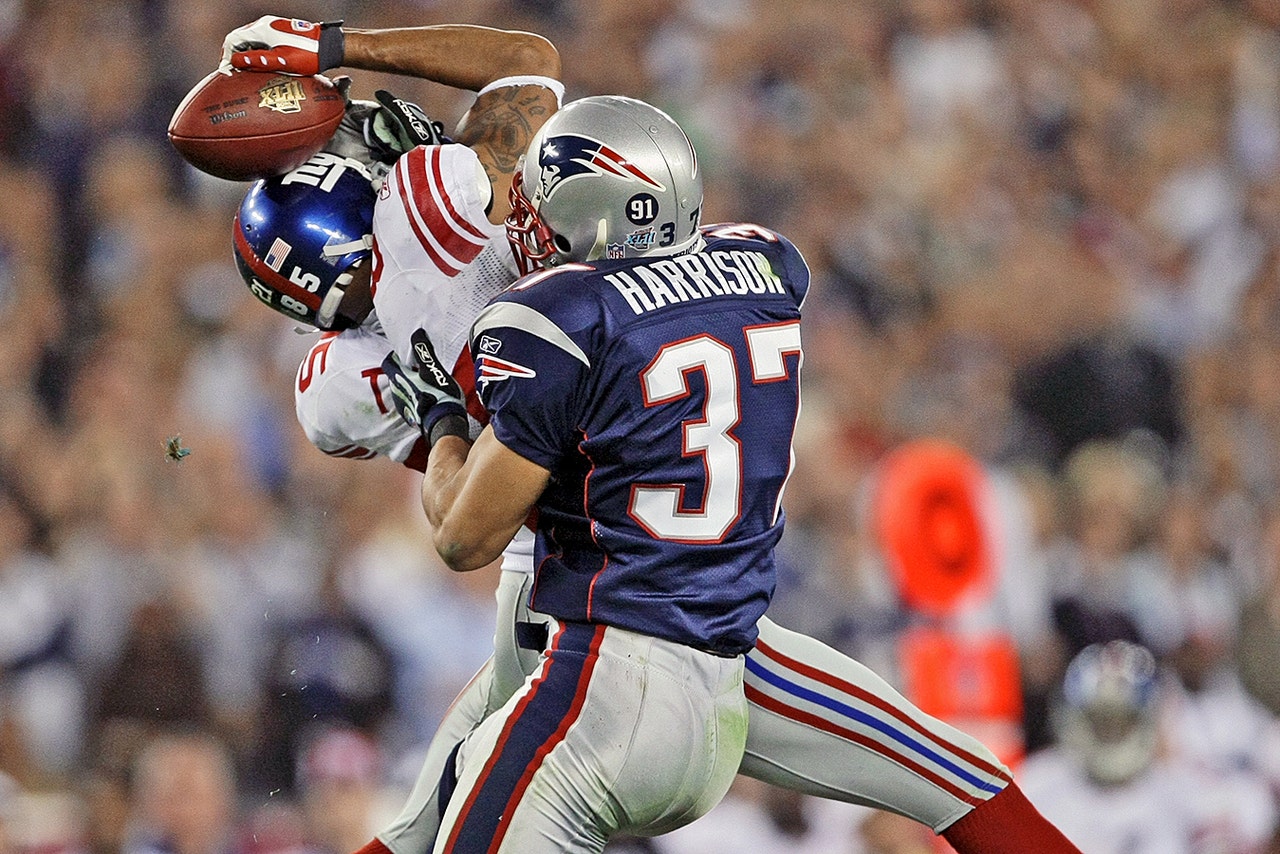 CHANDLER, Ariz. -- Super Bowl XLII was so long ago Tom Brady isn't giving it much thought this week.
"Only when you guys ask about it, really," he said.
A moment of such magnitude leaves an indelible mark on a man, however, and Brady still has a clear response when asked the overriding sentiment he felt after that game.
"Disappointment," he said this week. "We were so close to accomplishing something special; something rare."
New England entered that game seven years ago -- the last Super Bowl played in Glendale -- on the heels of a 16-0 season and perfect run through the AFC playoffs. Ten of its regular-season wins were by 17 or more points and only four of its opponents came within a single score of beating the Patriots.
Brady set an NFL record with 50 touchdown passes (since eclipsed by Peyton Manning's 55) and New England entered the Super Bowl as an overwhelming favorite to defeat the New York Giants, who had qualified for the playoffs as an NFC wild card team with a 10-6 record.
The line on the game was minus-14, tied for the second-biggest Super Bowl spread since 1970. With a win, the Patriots would have secured just the second perfect season in Super Bowl history (1972 Miami Dolphins), the first-ever 19-0 season and their fourth Super Bowl in the last seven years -- cementing their dynasty status, their legacy and perhaps Brady's as the best QB in NFL history.
From the outset, it was clear the Giants had other, well-prepared designs.  
New York's defensive line of Michael Strahan, Barry Cofield, Fred Robbins, Osi Umenyiora and reserves Justin Tuck and Jay Alford dominated New England's vaunted offensive line, sacking Brady five times, hitting him nine times and pressuring him countless others while holding him to 29-of-48 passing for 266 yards and a surprising passer rating of 53.8.
"We were stopping the best offense in football," Strahan said. "Of course, they were surprised. We shocked the world. We shocked ourselves."
The Giants' magical moment came in the waning moments of the game. Trailing 14-10 and facing third-and-5 from the Giants' 44 with just 1:15 remaining, New York QB Eli Manning escaped what looked like a sure sack by New England defensive end Jarvis Green and threw a rainbow of a pass to receiver David Tyree. Tyree outleaped Patriots safety Rodney Harrison, pinned the ball against his helmet and secured a 32-yard catch that he later called "supernatural."
Four plays later, Manning hit receiver Plaxico Burress in the end zone for a 13-yard touchdown pass that secured a 17-14 upset.
"Any time you have a team that's 18-0 ... stop and think about that," Giants coach Tom Coughlin said. "That's just an incredible accomplishment for them. But every team is beatable. You never know. The right moment, the right time ... every team is beatable."
Only three Patriots players remain from that game along with coach Bill Belichick and other staff, but none of them wanted to waste much thought on that memory as they prepared this week to face the Seattle Seahawks in Super Bowl XLIX on Sunday at University of Phoenix Stadium.
"Don't even think about," defensive tackle Vince Wilfork said. "This is a different team and we don't look in the past. We never look back at the games we've lost or won in the Super Bowl."
"It was a heartbreaker," kicker Stephen Gostkowski added, but "we've already played in (and lost) another Super Bowl since then, so I don't even sweat that. I have two kids and a wife and two dogs, and I didn't have any of that seven years ago. Life has changed a lot since then."
The fact the Patriots lost their past two Super Bowl appearances and haven't won a title since 2005 is a storyline the national media won't forget, however. A win on Sunday likely would cement the Belichick-Brady combination's place in NFL history. Another Super Bowl loss might taint that legacy and make everyone remember just how close this franchise was to immortality before the Giants stole it.
"We're just focused on this game," Belichick said. "We're not really worried about any of the past games or anything in the future. We just want to get our best game out there Sunday against the Seattle Seahawks. That's all this week's about."
Follow Craig Morgan on Twitter
---
---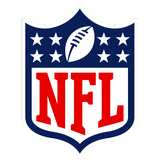 Get more from National Football League
Follow your favorites to get information about games, news and more
---