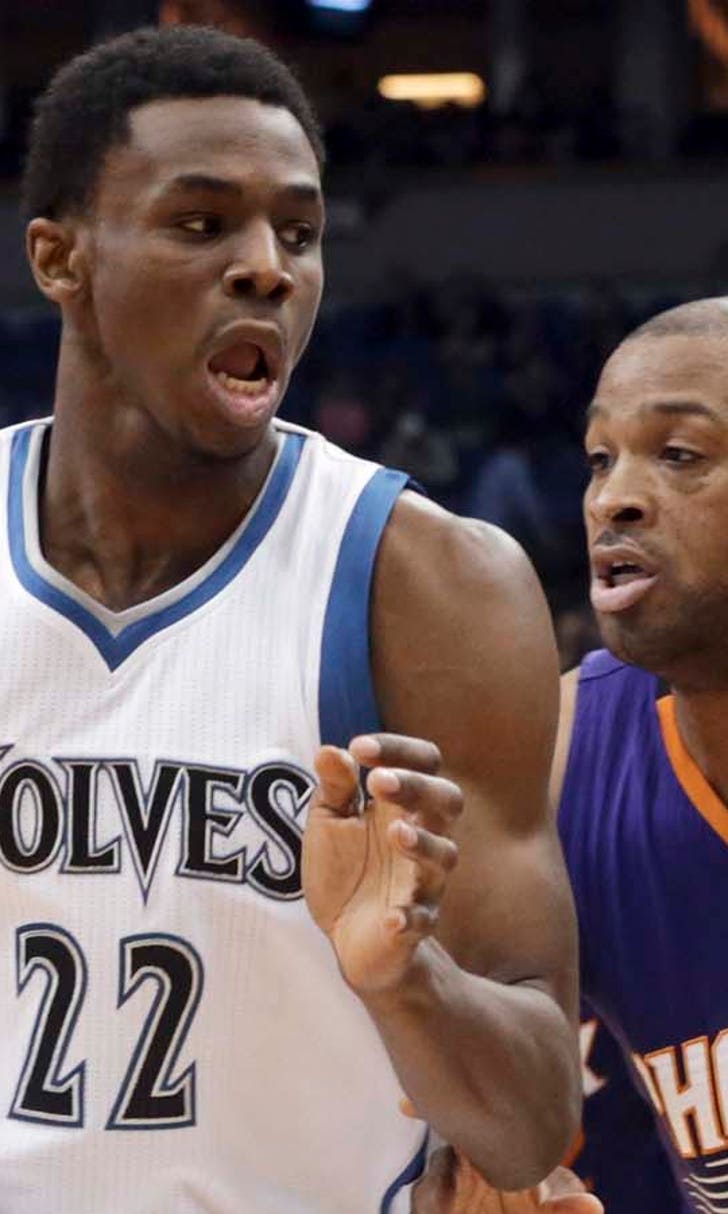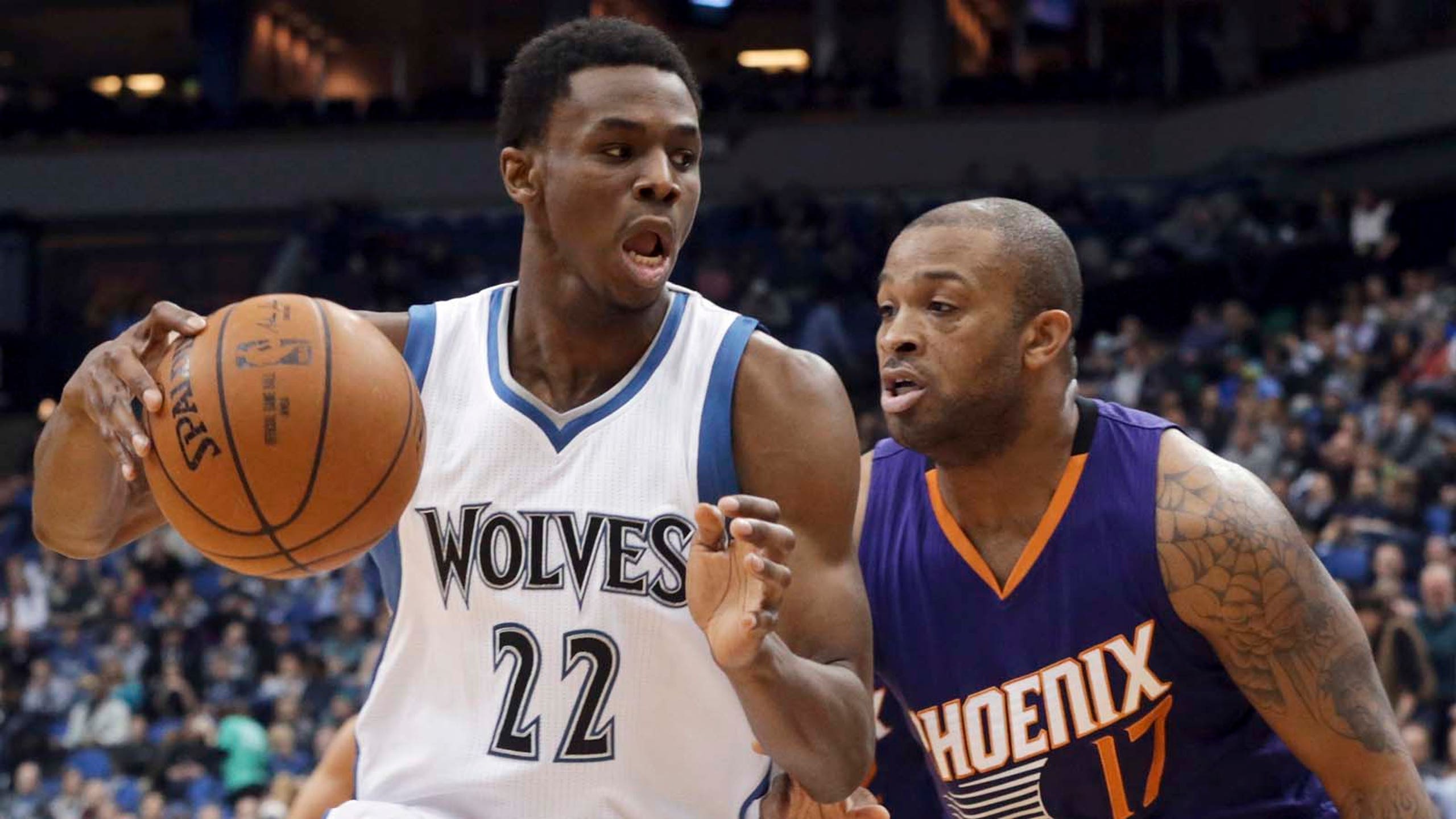 Suns take on Timberwolves in battle of struggling teams
BY foxsports • January 17, 2016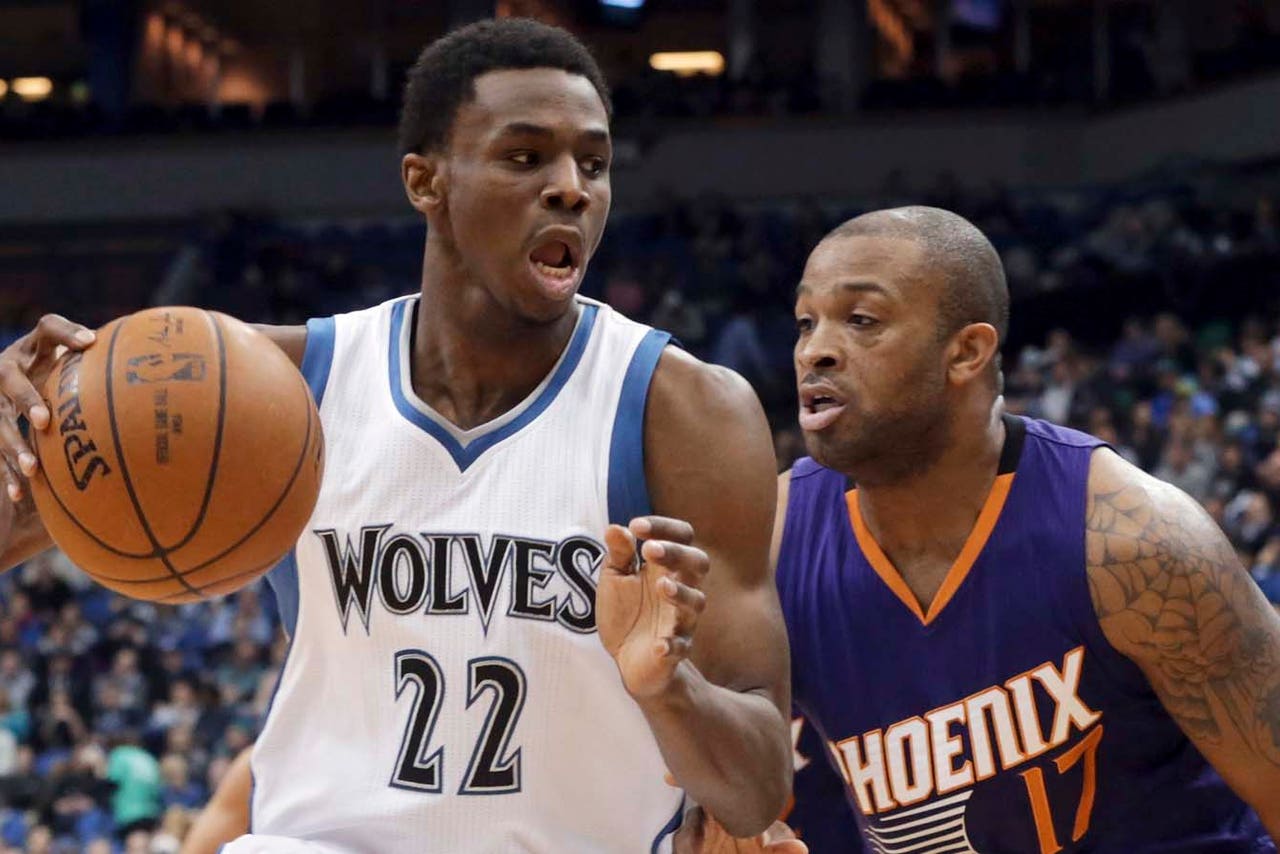 The Phoenix Suns looked like they were beginning to change their fortunes after a difficult stretch when they beat the Minnesota Timberwolves last month.
Instead, it's gotten even rougher for the Suns, especially on the road.
Phoenix will try to end its lengthy skid away from home in Sunday's rematch with the Timberwolves, who have struggled no matter where they've played lately.
The game be seen on FOX Sports Arizona, beginning at 1 p.m.
Brandon Knight made a career-high seven 3-pointers and scored 25 points to send the Suns to a 108-101 victory over Minnesota on Dec. 13. Eric Bledsoe added 23 points in his team's third win in four games following a 1-8 stretch.
The Suns have lost 14 of 16 since facing the Timberwolves and 12 of the past 13 games. Their leading scorer, Bledsoe, is out for the season after undergoing surgery for a torn left meniscus Dec. 29.
Phoenix (13-28) dropped its ninth straight road game Friday, 117-103 to Boston, and has lost its four contests away from home in 2016 by an average of 19 points. The Suns' road losing streak is their longest since a 12-game skid in 2012-13.
Knight was their only starter in double figures against the Celtics with 16 points in his return from a bout of food poisoning. Mirza Teletovic had a team-best 22, two shy of matching his season high.
"We let teams do what they want," coach Jeff Hornacek said. "Until we got a tougher mindset, it will be more of the same."
Phoenix will get to take on a team that's dropped a season-worst nine straight overall. Minnesota (12-29) has also lost five in a row at home, one shy of matching its 0-6 start this season.
Andrew Wiggins was the only Timberwolves starter in double figures in a 113-93 loss at Oklahoma City on Friday with 25 points. Karl-Anthony Towns was held to nine on 4-of-13 shooting.
"We've lost nine straight, and every one stings," Towns said. "We've just got to win, find ways to win."
Wiggins, averaging 26.2 points in his last five games, had 13 in the latest game against Phoenix but has a combined 45 in two career home matchups.
Zach LaVine had a season-high 28 points in the loss in December but is averaging 5.7 on 31.0 percent shooting in his last 10 games. He did have a combined 34 points in two games against Oklahoma City this past week.
Teletovic is averaging 16.7 points and shooting 45.3 percent from 3-point range in his last seven games. The forward, averaging 8.7 points in his first 34 contests, had eight against Minnesota.
Phoenix, wrapping up a three-game trip, has won nine of 12 in Minnesota but had a three-game win streak there ended with a 111-109 loss Feb. 20. Kevin Martin had a team-best 28 points for the Timberwolves while Markieff Morris led the Suns with 31.
Both players have seen steep drops in production this season and have been mentioned in trade rumors. Morris has been disgruntled since the Suns traded his twin brother, Marcus, to Detroit in the offseason and was suspended for two games last month for throwing a towel toward Hornacek.
---
---