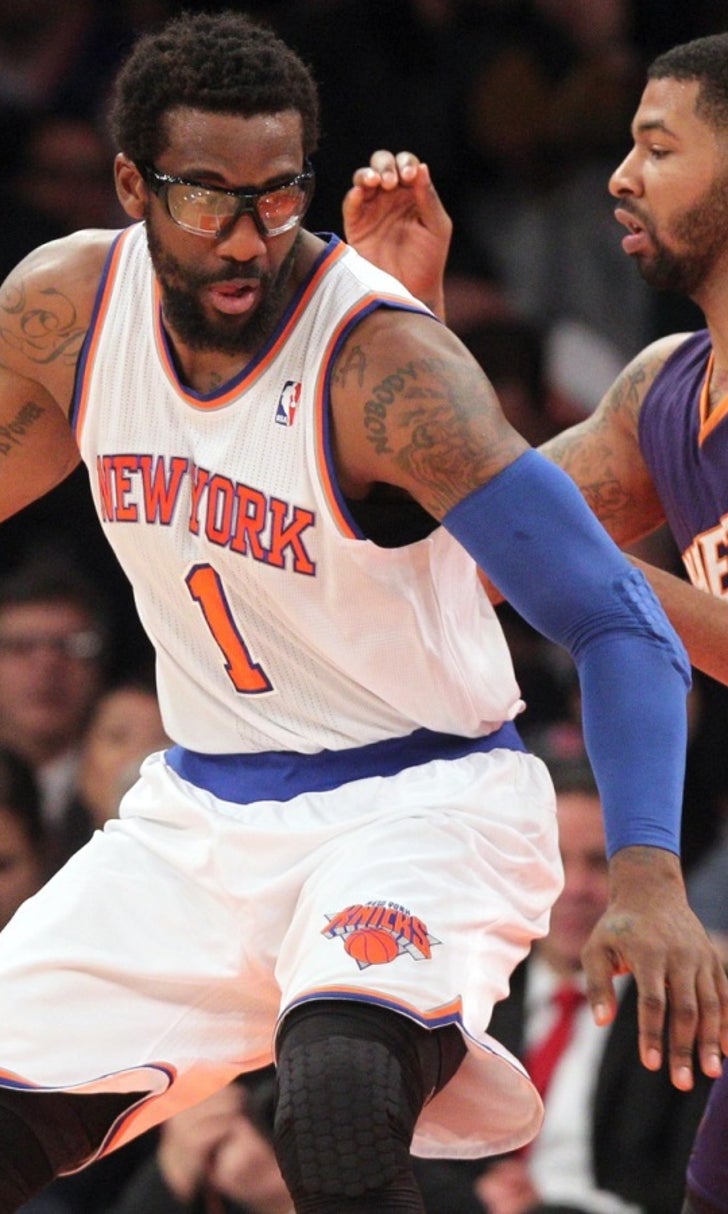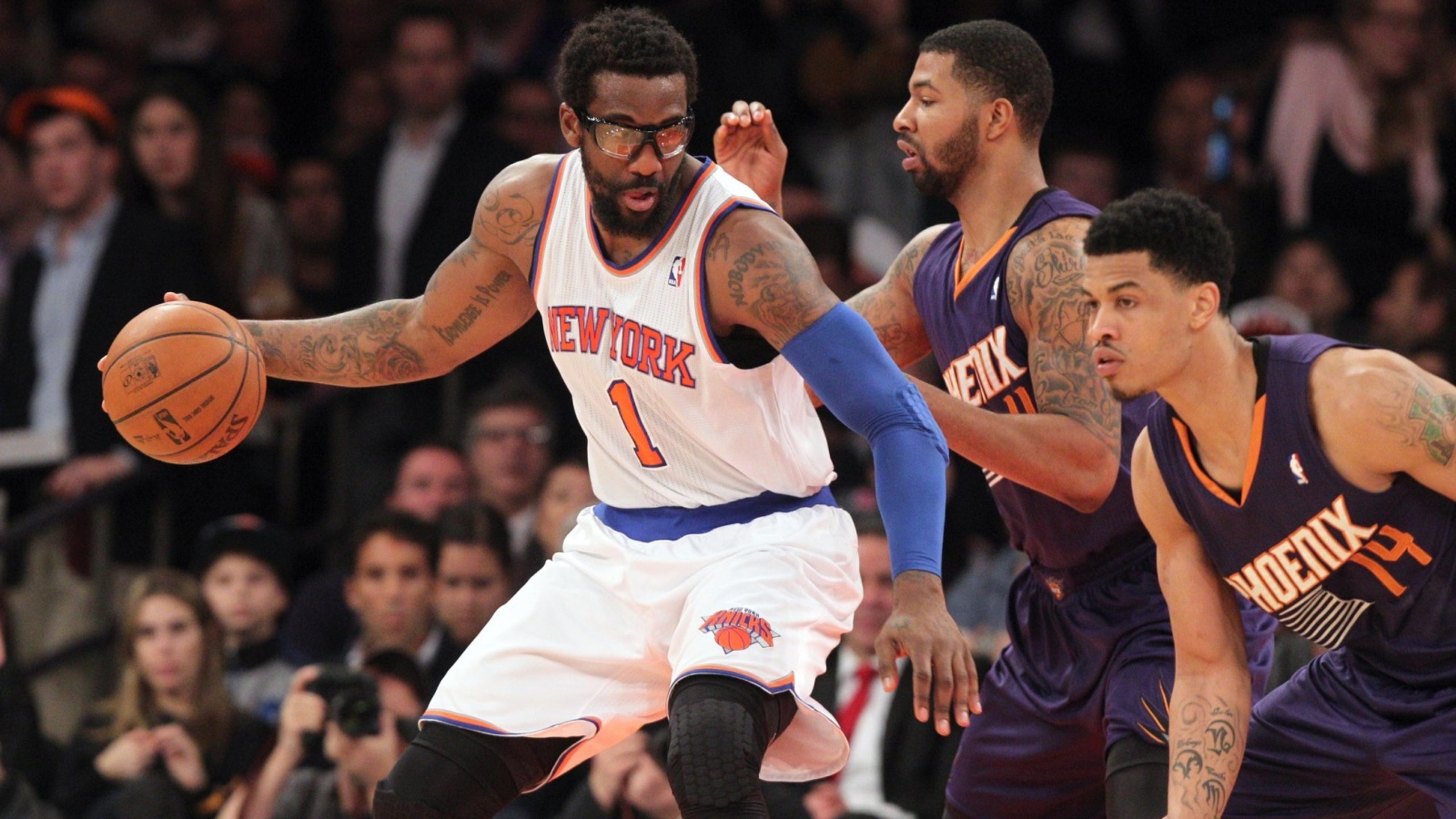 Suns road trip heads to NYC in search of another win
BY foxsports • December 19, 2014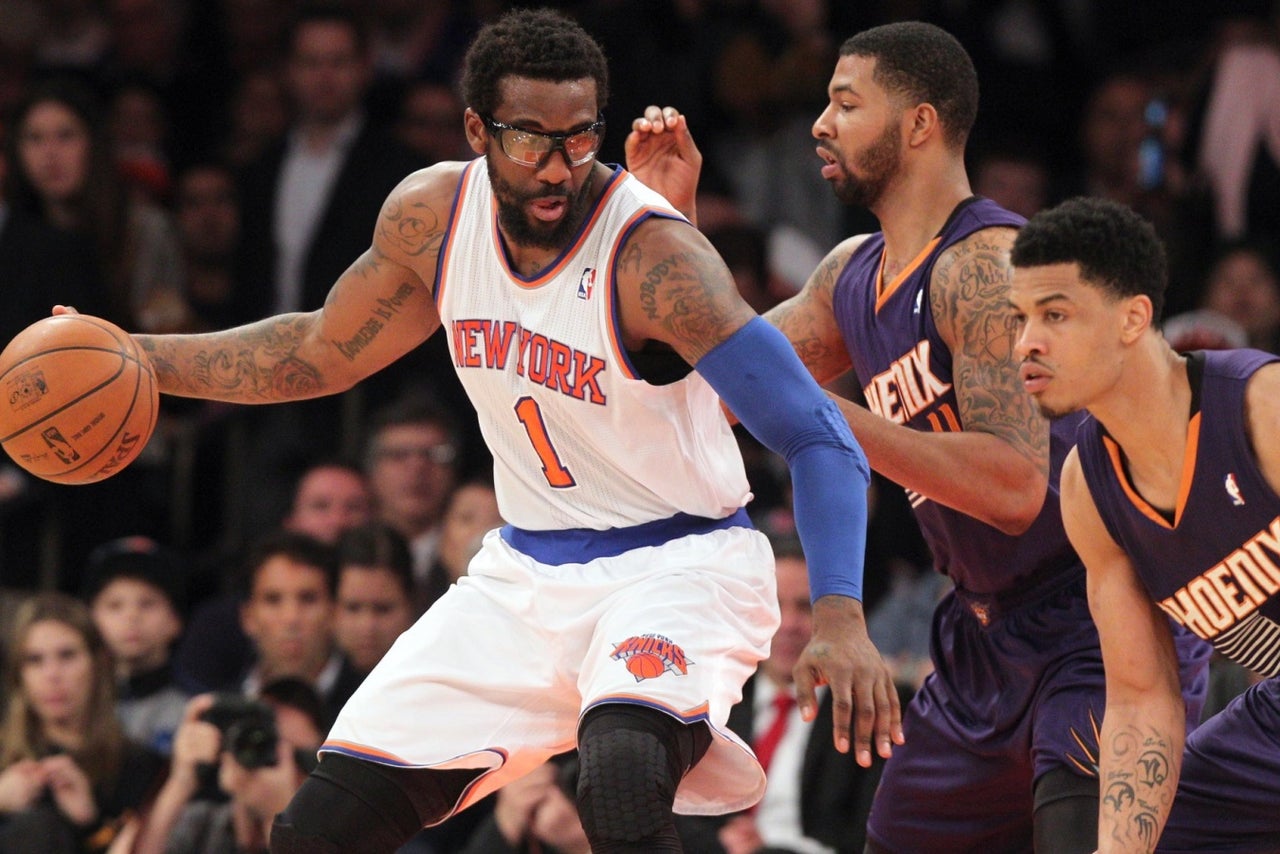 While the Phoenix Suns got a much-needed win last time out, the injury-plagued New York Knicks came up short again.
Things aren't likely to get any easier if Carmelo Anthony remains out.
Amid whispers of being shut down, Anthony's status remains unclear headed into Saturday morning's matchup with the visiting Suns on FOX Sports Arizona.
The Knicks (5-23) own the NBA's second-worst record and are averaging 93.8 points to rank near the bottom of the league. They've dropped three straight and 13 of 14, including six in a row at home for their longest slide at Madison Square Garden since suffering seven consecutive defeats Nov. 3-Dec. 1, 2013.
New York returns home after falling 103-97 at Chicago on Thursday. Tim Hardaway Jr. shot 5 of 8 from 3-point range on his way to 23 points as the Knicks kept it close despite Anthony's absence.
The seven-time All-Star sat out for the second time in five games with a nagging sore left knee, an ailment that isn't likely to go away without some time off. Anthony is averaging a team-best 23.4 points after averaging 28.0 over the previous two seasons.
"Ultimately that has to be the player's decision, in terms of what he feels like is best for him and his career. Also, what's best for the team," coach Derek Fisher said. "I think Melo is smart enough to balance those things. He doesn't like to sit out.
"I think he's savvy enough to make the right decision at the right time."
Aside from Anthony, J.R. Smith missed his fifth consecutive game with a left foot injury. Cleanthony Early (knee) and Iman Shumpert (shoulder) remain out for New York, but Andrea Bargnani (hamstring) is getting closer to debuting.
"We have to go out there every night and play hard. We're trying to build something, we're trying to get something done," guard Jose Calderon said. "At the end of the day, you're representing a team, you're representing a city. ... We have so many injuries, so many things going on, we just need a couple close games to change the spirit."
Phoenix (13-14) is hoping to have done just that with Wednesday's 111-106 win at Charlotte. The Suns had dropped their previous six games, three of which were decided by a combined five points.
"Tonight was an important win for us," said Goran Dragic, who scored 20 points in his return from a two-game absence due to a strained back. "We were close in some games, but you start doubting yourself."
Isaiah Thomas had 23 points off the bench as the Suns stormed back from 17 down in the second quarter. Phoenix shot 52.4 percent and committed only eight turnovers after averaging 18.2 in the previous five games.
"It's tough when you've lost six in a row and you get down (by 17 points)," coach Jeff Hornacek said. "That's an easy time to just quit and say, `Here we go - number seven.' But our guys didn't quit."
Dragic is averaging 21.0 points on 53.8 percent shooting in his last eight games. He led the way with 32 as Phoenix easily got by New York 112-88 on March 28 to snap a three-game skid in the series.
Dragic also scored 28 during the Suns' last visit to MSG, a 98-96 overtime defeat Jan. 13.
The Knicks could surely use another big game from Hardaway, who has averaged 18.8 points during Smith's absence. Anthony is averaging 28.0 points in his last three games against Phoenix despite shooting 39.4 percent.
---