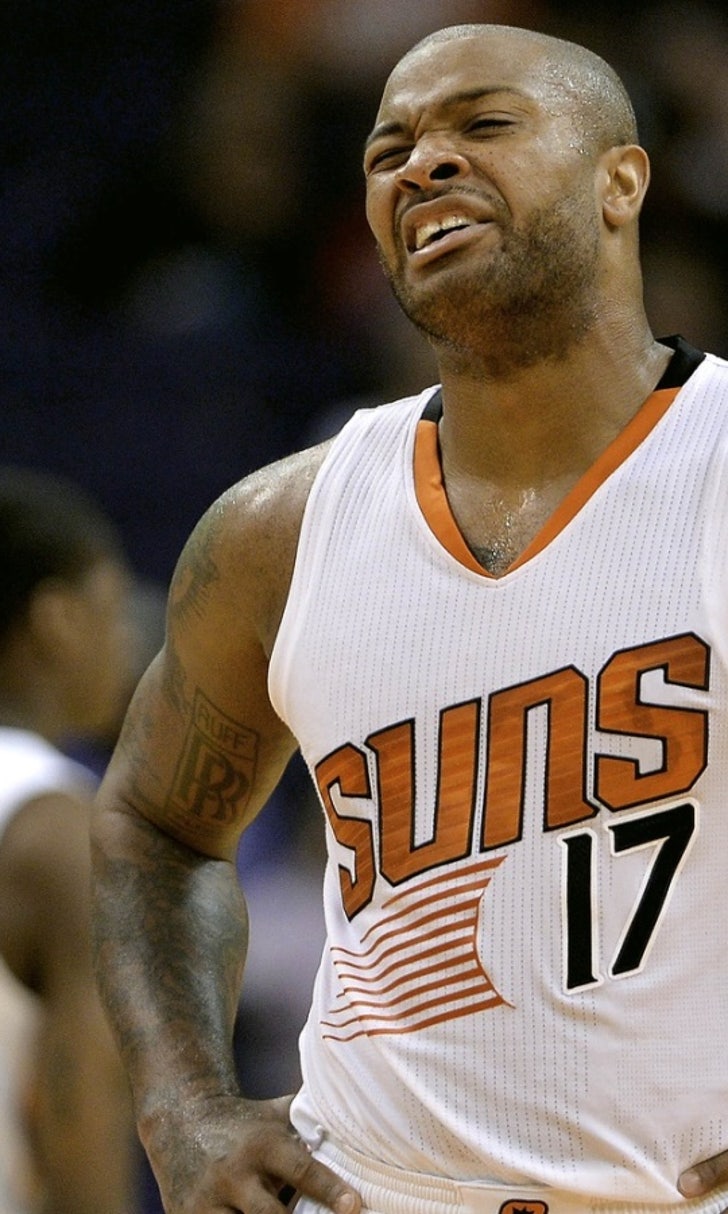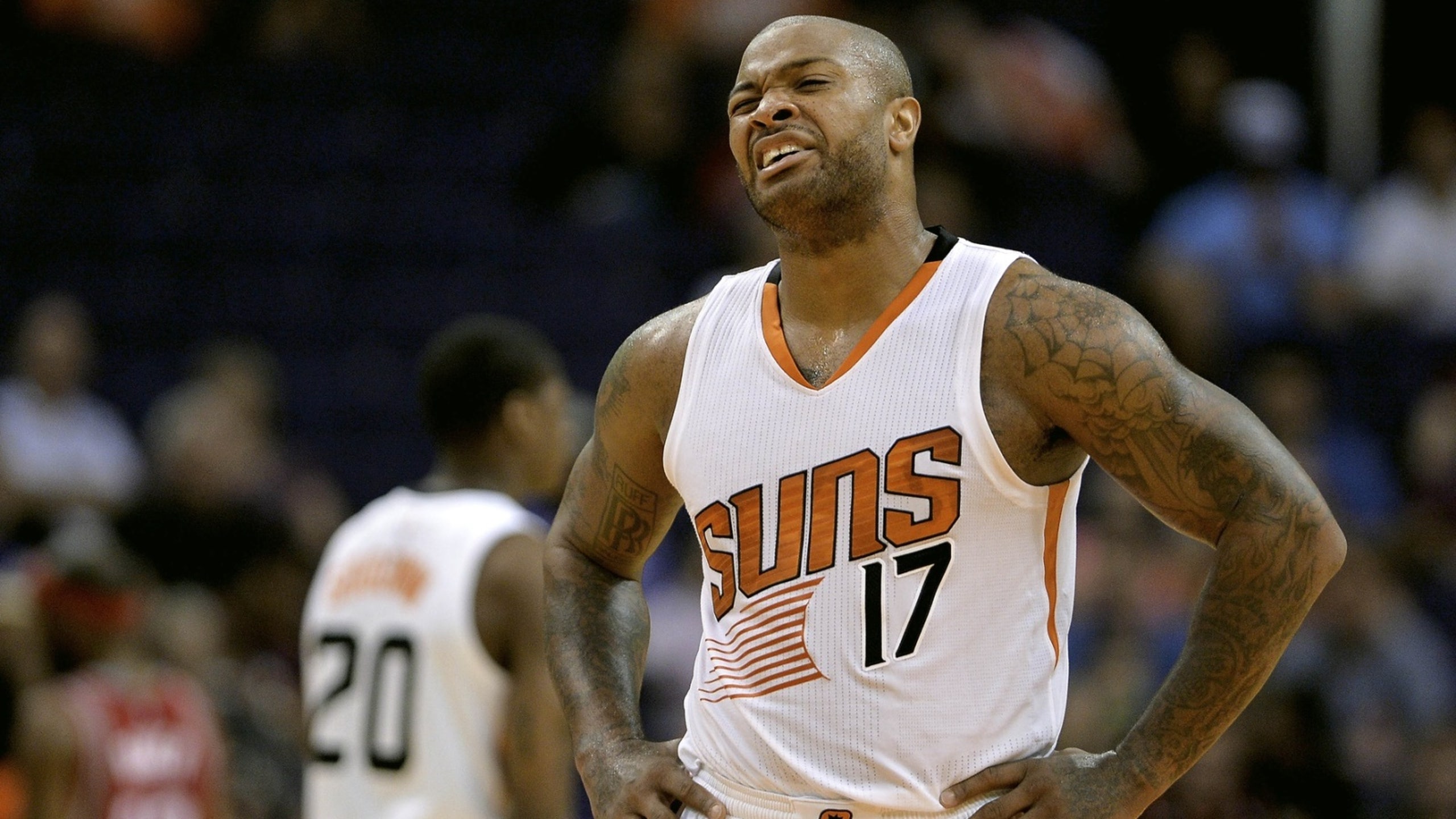 Suns rally to force OT, fall to Rockets
BY foxsports • October 14, 2015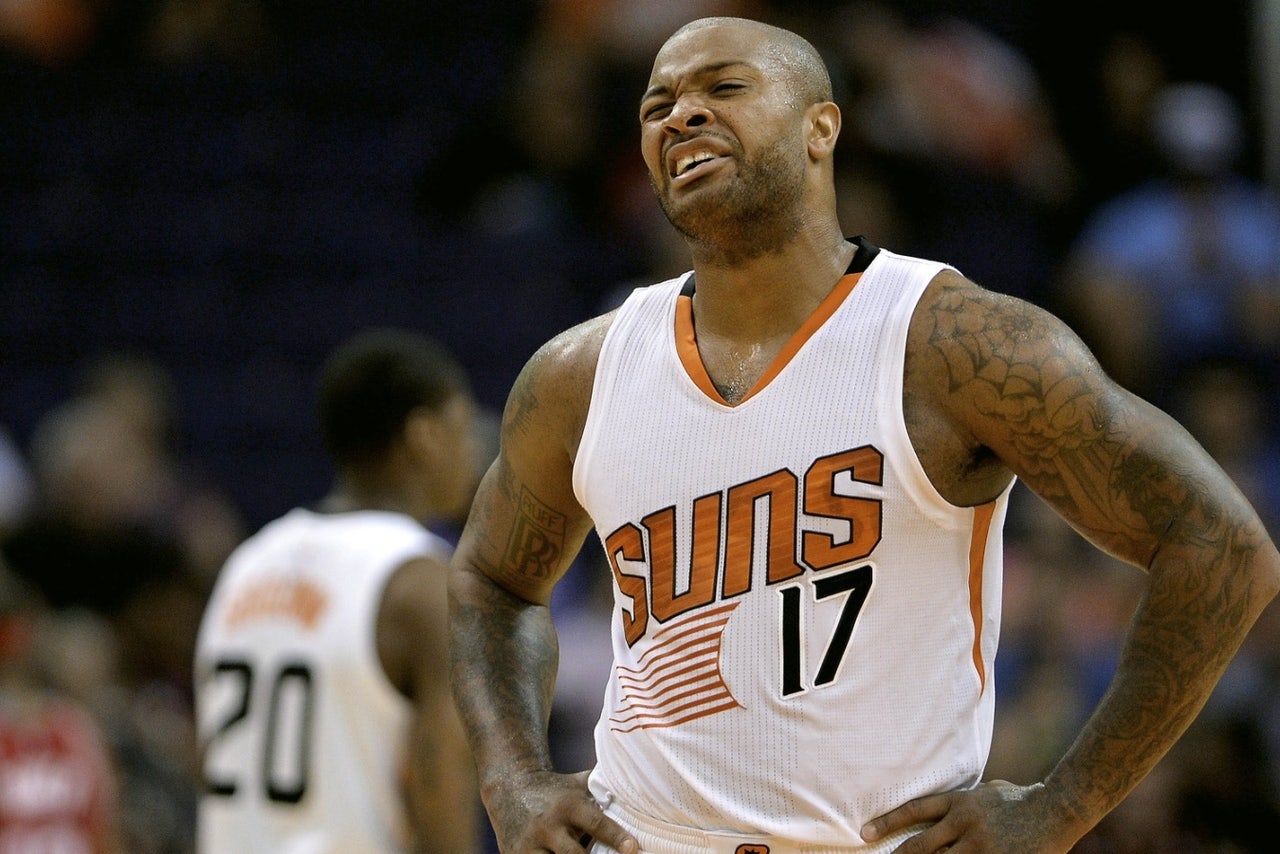 PHOENIX -- K.J. McDaniels scored Houston's first six points of overtime after a 1-for-10 shooting performance in regulation, helping the Rockets to a 135-129 victory over the Phoenix Suns in preseason action Tuesday night.
Terrence Jones led six Rockets in double figures with 23 points on 9-of-11 shooting in 23 minutes. Corey Brewer scored 17 of his 21 points in the third quarter, when Houston built a 97-80 lead. Denzel Livingston scored seven of his 12 points in the extra session.
T.J. Warren had 21 points off the bench for the Suns (2-1). Rookie guard Devin Booker scored 15 of his 20 points in the fourth quarter. The first-round pick from Kentucky drained a corner 3-pointer with 48 seconds left to give the Suns a 116-111 lead after Phoenix trailed by 17 going into the final quarter. But the Rockets rallied to force overtime.
ROCKETS: Reserve center Clint Capela got the start and had 12 points and 10 rebounds, including baskets on three straight possessions in the second quarter. He also had a thunderous dunk down the lane in the third quarter.
MISSING: The Rockets were without a number of players, including stars James Harden (right knee contusion) and Dwight Howard (lower back tightness). Guard Ty Lawson (left torso contusion), center Donatas Motiejunas (lower back pain) and guard Marcus Thornton (cut on eyelid) also did not play.
For the Suns, guard Eric Bledsoe (stomach virus), center Alex Len (right ankle sprain) and center Tyson Chandler (lower back spasms) were held out.
"I'd rather have everyone playing," Rockets coach Kevin McHale said. "We got to get them all together at some point. If it was a regular-season game, they'd probably all be 50-50."
UP NEXT: The Rockets play at Golden State on Thursday, their fifth preseason game. The Suns' home preseason slate is over, with the first of their final three preseason games Friday at Denver.
---
---