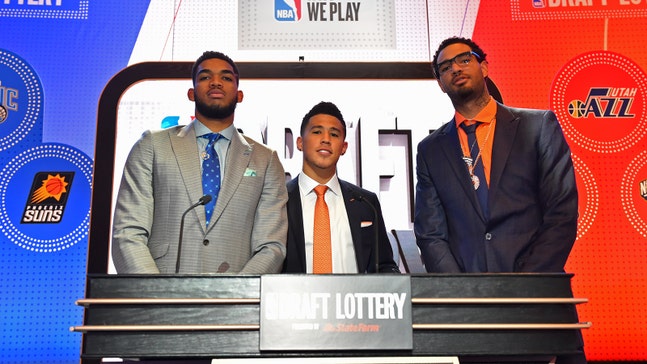 Suns can't move up in lottery, will draft fourth, 13th
Published
May. 17, 2016 8:48 p.m. ET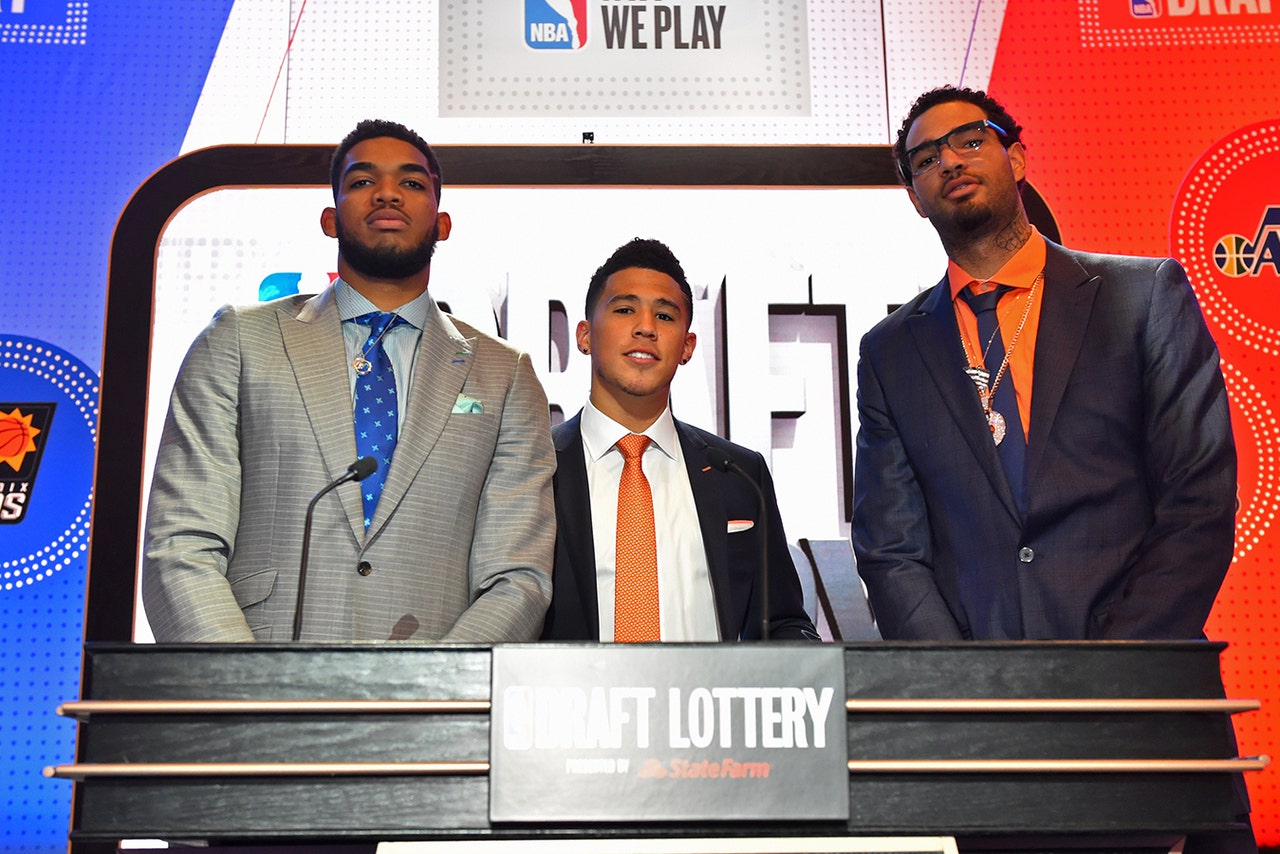 The Suns will pick fourth and 13th in next month's NBA Draft, after they failed to land a little luck and move up in Tuesday's lottery.
The Suns finished the regular-season with the fourth-worst record and thus the fourth-best odds of securing the No. 1 pick. But no team beat its odds as the lottery went according to form.
The Suns had an 11.9 percent chance at the top pick, a 12.6 percent shot at No. 2 and a 13.3 percent chance at No. 3. The most likely scenario, at 35.05 percent, actually had them falling to No. 5.
But their 9.85 percent likelihood of staying at No. 4 held true.
The Philadelphia 76ers won this year's lottery, followed by the L.A. Lakers and Boston Celtics, who received the pick in a previous trade with the New Jersey Nets.
The Suns also will pick No. 13 to complete the in-season trade of forward Markieff Morris to the Washington Wizards.
LSU forward Ben Simmons and Duke forward Brandon Ingram are expected to go at the top of the draft. As for who the Suns could land at No. 4, opinions differ but some of the most often mentioned platers include: Croatian 7-footer Dragan Bender, Oklahoma shooting guard Buddy Hield, Kentucky combo guard Jamal Murray and California small forward Jaylen Brown among others.
The Suns also have the No. 28 pick from the Cleveland Cavaliers and their own second-round pick, No. 34 overall, but are unlikely to keep all four picks.
The draft is set for June 23 in New York.
---
---