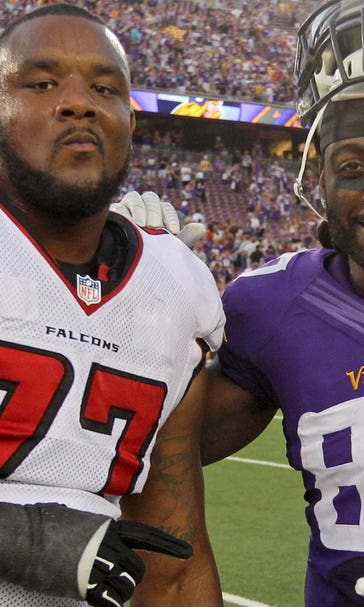 Sunday Gophers: Ex-Minnesota players to watch in the NFL this season
BY foxsports • September 9, 2015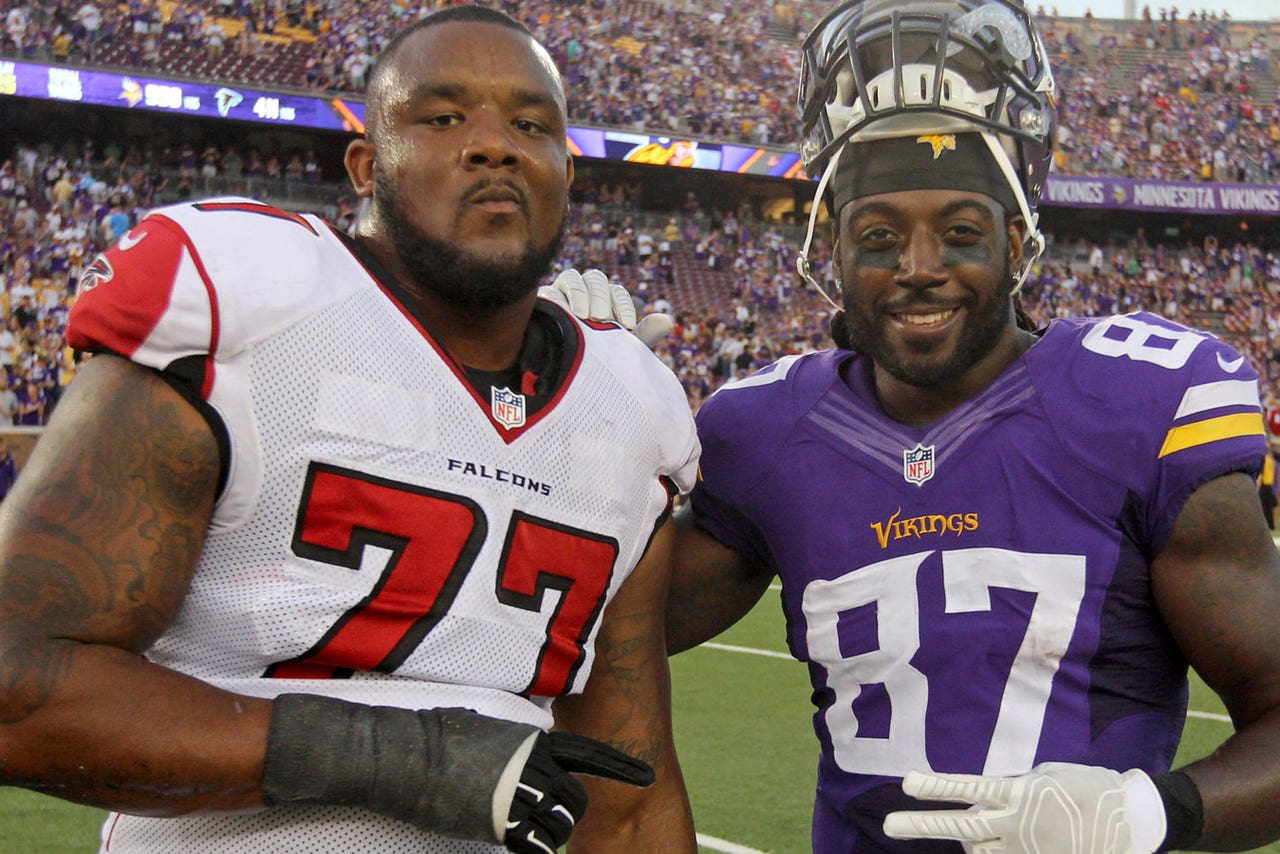 On Saturdays in the fall, Gophers fans can cheer a Minnesota team that appears to be in the midst of a program renaissance.
But for whom can they cheer on Sundays? (Besides the Vikings, other pro teams they support, their fantasy players, etc.)
With the Gophers already underway and the NFL season starting up this week, we thought this was a good time to provide a comprehensive catalogue of Minnesota players in the league, including which teams they're on, their roles and expectations for this year.
Running back David Cobb, who was a fifth-round draft pick by the Tennessee Titans, was placed on injured reserve (with a designation to return) Sunday and will miss the beginning of his rookie campaign. But there are still several ex-Gophers on active NFL rosters that fans can watch and root for without even having to change out of their maroon-and-gold Zubaz pants the next day.
Matt Spaeth, TE
Left Minnesota: 2007
Current team: Pittsburgh Steelers
Role: Second-string tight end, first-class blocker
Expectations: At 6-foot-7 and 260 pounds, Spaeth has forged a nine-year NFL career -- seven of them with the Steelers, two with the Chicago Bears -- as an excellent blocker. He was only targeted four times in Pittsburgh's passing game last season, though one of his three catches was Ben Roethlisberger's record-breaking 12th touchdown in two games. Still, if you see him running a route, call and wake up offensive coordinator Todd Haley.
Eric Decker, WR
Left Minnesota: 2010
Current team: New York Jets
Role: Starting wide receiver, Gophers golden boy
Expectations: After leaving the high-powered offense in Denver, where the Broncos drafted him in the third round, for a five-year, $36.25 million contract with the Jets, Decker saw his receptions (74), yards (962) and touchdowns (5) all drop. With injured quarterback Geno Smith out a month and new receiver Brandon Marshall opposite him, it could be an even more difficult season for Decker this year in New York.
Marcus Sherels, CB
Left Minnesota: 2010
Current team: Minnesota Vikings
Role: Return specialist, Minnesota football lifer
Expectations: A former All-State honorable mention Minnesota high school player, Gophers walk-on and Vikings undrafted free agent, Sherels continues to beat the odds in his sixth NFL season. He only made eight tackles last season on defense but has brought back two punts for touchdowns in his career and is still dangerous as a returner.
MarQueis Gray, TE
Left Minnesota: 2013
Current team: Buffalo Bills
Role: Backup tight end, emergency quarterback
Expectations: A scrambling quarterback and wide receiver in college, Gray went undrafted and was used mostly as a blocking tight end and H-back his first two years (11 total receptions for 142 yards). He's an improving pass-catcher, however, and in two preseason games for the Bills had seven catches for 94 yards. With his upside and athleticism, Gray could eventually win the starting job from Charles Clay.
Ra'Shede Hageman, DT
Left Minnesota: 2014
Current team: Atlanta Falcons
Role: Starting defensive tackle, refocused professional
Expectations: After admitting to being too immature as a second-round rookie last year (17 tackles, one sack in 2014), Hageman said he's undergone a mentality change -- not to mention gotten stronger and lighter. One of five new starters on the Falcons' defense, the pass rusher is expected to take a significant jump this season.
Brock Vereen, S
Left Minnesota: 2014
Current team: Chicago Bears
Role: Backup free safety, core special teamer
Expectations: A fourth-round pick last year, Vereen appeared in all 16 games and made four starts as a rookie, totaling 39 tackles, one interception and a forced fumble. But Vereen played a lot of special teams during the preseason and appears to have lost the free safety job to fifth-round rookie Adrian Amos.
Maxx Williams, TE
Left Minnesota: 2015
Current team: Baltimore Ravens
Role: Backup tight end, trainer's-room regular
Expectations: Williams, the Ravens' first-round pick, is a dynamic athlete and playmaker -- when he's on the field and healthy. The Gophers star, who left college after his redshirt sophomore season, was plagued by multiple injuries during training camp and even wore a non-contact red jersey in practice. In two preseason games, Williams had five catches for 61 yards and, with a void at tight end in Baltimore, could become the best rookie at his position this year.
Damien Wilson, LB
Left Minnesota: 2015
Current team: Dallas Cowboys  
Role: Backup linebacker, perhaps soon a starter
Expectations: Wilson, who had 119 total tackles, 10.5 tackles for a loss and four sacks as a Gophers senior last year, impressed the Cowboys with his work ethic in training camp and production in the preseason. He was tied for second on the team with 13 exhibition tackles and, given how versatile and active he is, could win a starting job in Dallas' depleted linebacker corps. 
David Cobb, RB
Left Minnesota: 2015
Current team: Tennessee Titans
Role: Injured running back, rehabbing furiously
Expectations: After a banner senior season at Minnesota -- he set single-season school records for rushing attempts and yards in 2014 -- Cobb flashed promising potential in the Titans' first two preseason games, carrying 19 times for 79 yards. But he suffered a calf injury late in camp and was placed on the injured reserve/designated to return list, meaning he'll have to wait at least eight games to see the field for Tennessee.
Cedric Thompson, S
Left Minnesota: 2015
Current team: Miami Dolphins
Role: Practice-squad safety, playbook scrutinizer
Expectations: A fifth-round pick that finished second on the team in preseason tackles (16), it was a bit of a surprise that Thompson didn't win a roster spot among the Dolphins' thin safeties group. But a guy can do a lot worse than being on the practice squad in Miami. Thompson sprang up draft boards last spring because of a head-turning display at Minnesota's Pro Day, and now he can develop the other skills to complement his athleticism.
Isaac Fruechte, WR
Left Minnesota: 2015
Current team: Minnesota Vikings
Role: Practice-squad receiver, local feel-good story
Expectations: In the Gophers' decidedly non-aerial attack last year, Fruechte caught only 18 passes for 292 yards and one touchdown. Still, after going undrafted and signing with the Vikings, the Minnesota native showed enough in training camp and the preseason (six catches, 49 yards) to be signed to the team's practice squad. He called it a step in the right direction, though the Vikings are deep at wide receiver, so that direction may still take him elsewhere.
Follow James Carlton on Twitter
---
---