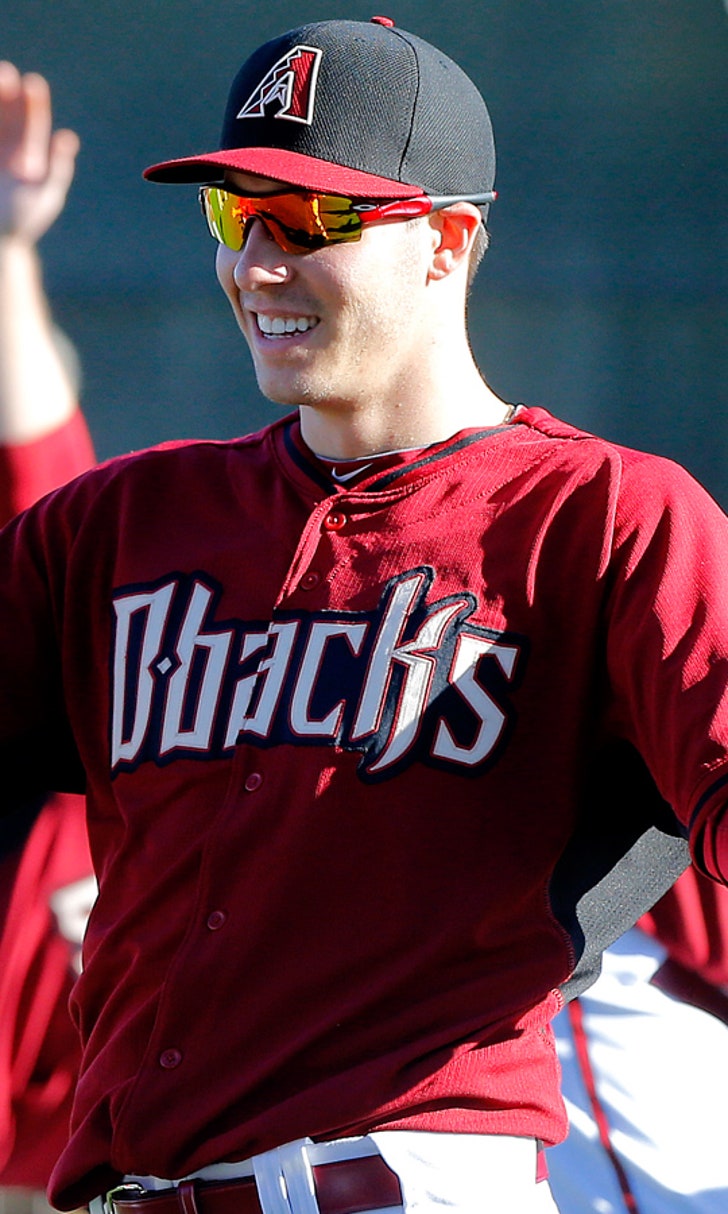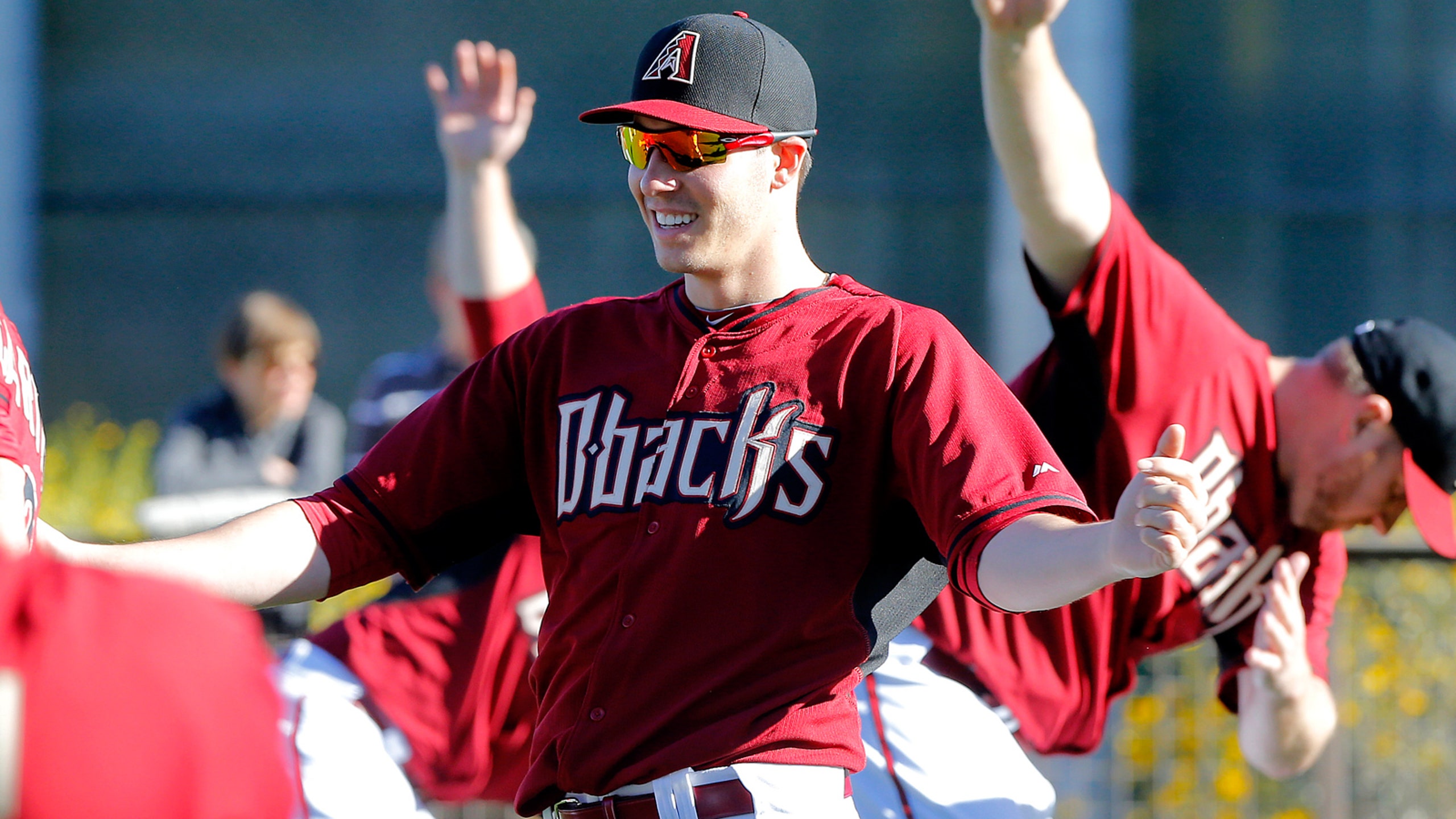 Success hasn't changed D-backs' Corbin
BY foxsports • February 23, 2014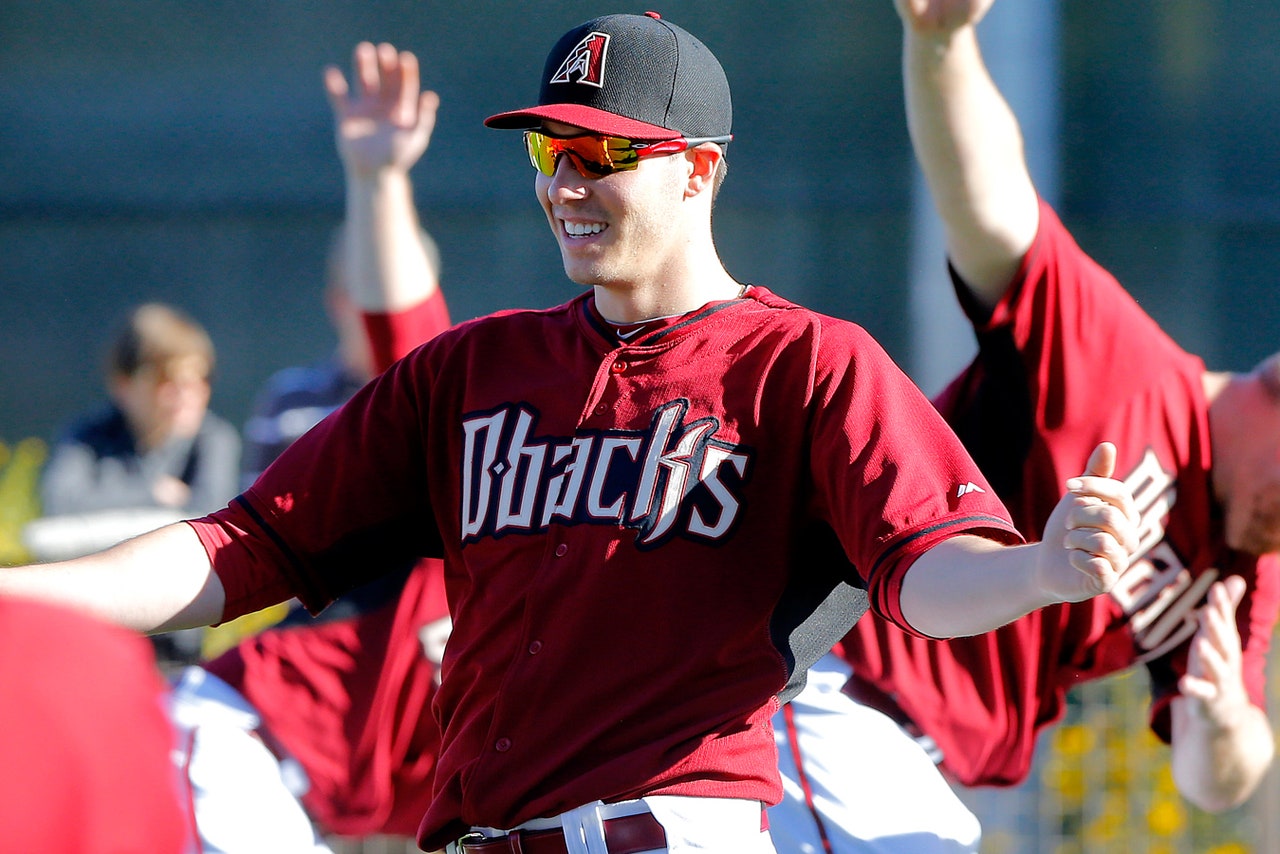 SCOTTSDALE, Ariz. -- The jump from fifth-starter candidate to nominal ace has not seemed to have had any affect on Diamondbacks left-hander Patrick Corbin this spring. Maybe a few more people recognized him back home this winter, but Corbin appears sublimely unaffected by his breakout 2013 season.
Maybe it is because the 24-year-old expects more in the future.
"I'm still the same guy, playing baseball," Corbin said. "Just trying to go out there and pitch the best I can."
His best was good for a 14-8 record, a 3.41 ERA and 178 strikeouts in 208 1/3 innings last season after he came out ahead in the spring competition with Randall Delgado and the since-departed Tyler Skaggs. 
Corbin was arguably the best pitcher in the National League for the first three months of the season, winning nine of his first 11 starts and going undefeated through June. He made his first All-Star Game appearance on the strength of quality starts in his first 10 appearances and 14 of his first 16. His 23 quality starts were tied for sixth in the NL, and the fact that he lost five of his last six decisions seems to be a motivating factor.
"I think Patrick hasn't let his guard down because he thinks he is going to make the team," Diamondbacks manager Kirk Gibson said. "I think he wants to be an elite pitcher, be an elite player, be an elite teammate. He's not satisfied with just being on the big league club. He has goals personally and team goals, and he is very strong that way."
About all that is different about Corbin this spring is his body shape. He put on about five pounds over the winter, working on his legs and core strength, and he will tackle his second full season in the rotation at 205 pounds.
"I think it will help in the long run," said Corbin, who was drafted out of junior college four years ago at about 165 pounds, "through the course of the year, to have a little bit more weight behind you and have a little less stress on their arm and your body. To just be able to get through a full season."
Corbin's success last season was built on his ability to throw early-count strikes to both sides of the plate. He threw 70.2 percent first-pitch strikes, among the best rates in the majors, and being ahead in that count made his slider that much more effective. After a May game in Colorado, Todd Helton called it the best slider he has ever seen, and Chipper Jones later tweeted "This Corbin dude is pretty nasty!"
It was nice to hear, of course, but not something Corbin dwelled on.
"I'm just going to go out there and do my best and not focus on what people say. I just want to try to get guys out," he said. "If it's the best or the worst, I just hope it gets guys out."
That goes directly to Corbin's desire to keep moving forward.
"He's very competitive," Gibson said. "He trusts his stuff. He continues to advance his game, continues to advance his tools he uses. Guys are looking to advance, get better reaction on their pitches to all four quadrants. How can you mechanically do that? A lot of that starts here, up top (mentally). 
"Sure, he's got a great slider, but you want to always have a good slider. He lost it a little at the end of the year. Why? What you work on now is, 'How do I correct it?' You try to find keys, establish keys with your teammates and yourself, so when you get a little bit off, someone can make that suggestion and it regenerates that feel and the mechanics so you can execute your pitches."
The way Corbin handled the success of his first full season was not lost on his teammates. He was calm and even-keeled while winning the job in spring training, and he never seemed fazed by events on or off the field as the season progressed. 
"That has to be one of his best qualities," Paul Goldschmidt said. "That's what makes him so tough. It doesn't matter if the guy before hit a home run; he goes right back in there and gets strike one. When the game is on the line, same thing. By watching him pitch, you can't tell if it's a complete-game shutout or he is out of the game in the third inning. That's really tough to do. That is what everyone is striving for, and he does such a good job of it."
As Gibson said, Corbin "doesn't have meltdowns. He kind of never stops competing."
The Diamondbacks have not announced their starters for the two-game series against the Dodgers in Australia on March 22, and even after the decision is made, Gibson said it might remain private a little longer. Corbin seems a likely candidate. 
"Obviously, I would love to pitch there. But whenever they tell me to take the ball, I'm going to go out there," Corbin said.
While his station in the rotation has changed, Corbin will go about his business the same way. 
"I'm going to come in and, just like last season, try to pitch my best and get better every day and hopefully get off to a good start and keep it going," he said.
"The team as well. We are all excited about trying to get over the hump this year. We are looking forward to it. We have a great bunch of guys. We are excited."
Follow Jack Magruder on Twitter
---