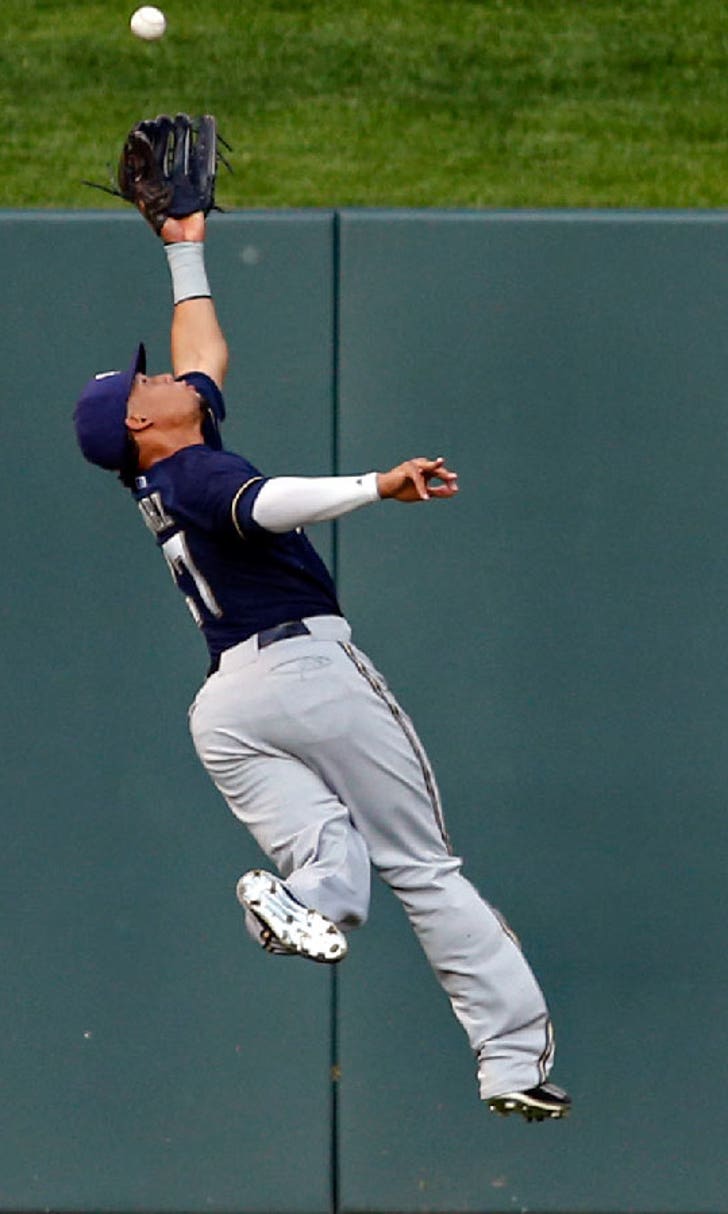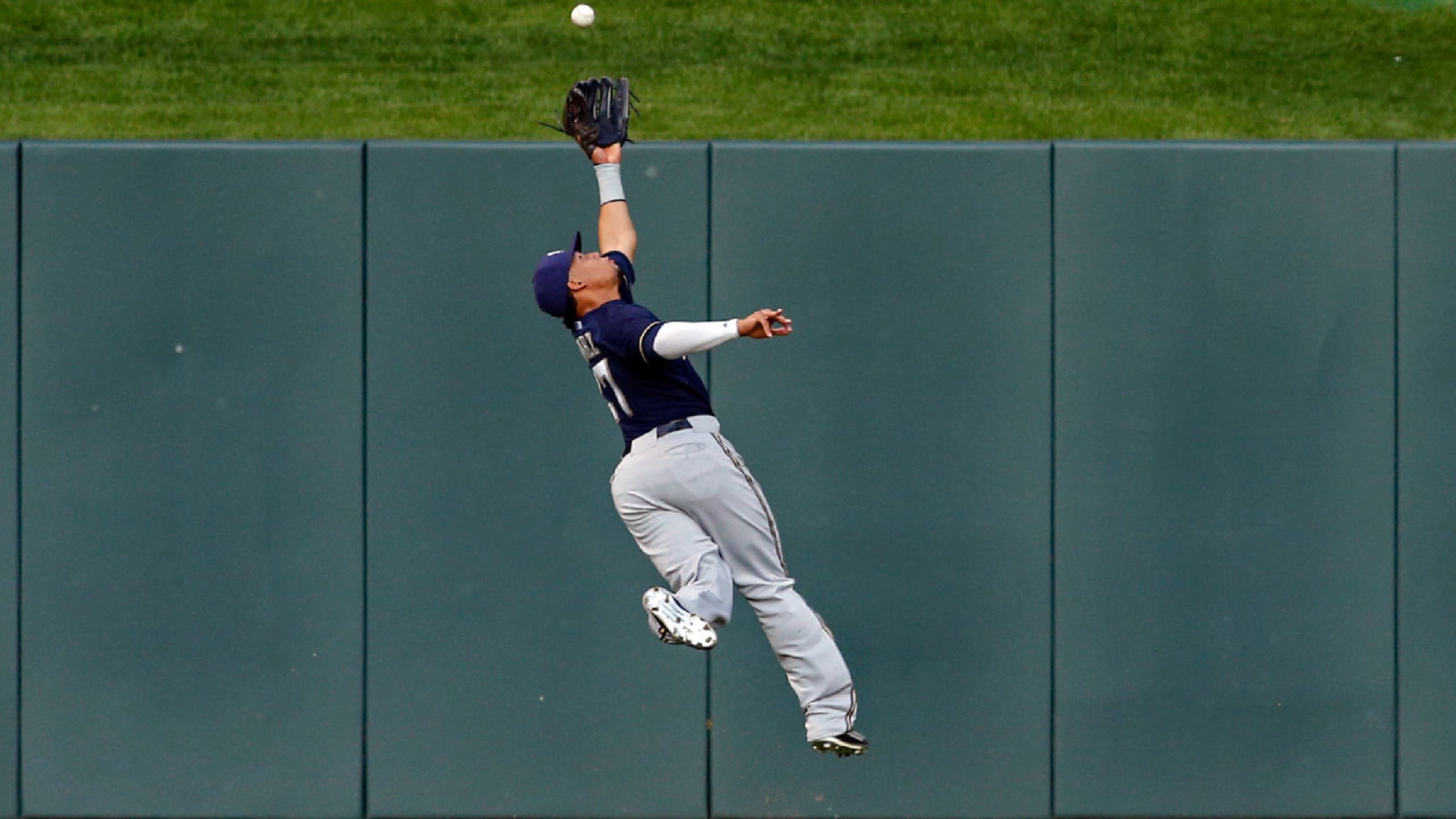 StaTuesday: Rating the Brewers defense
BY Dave Heller • July 28, 2015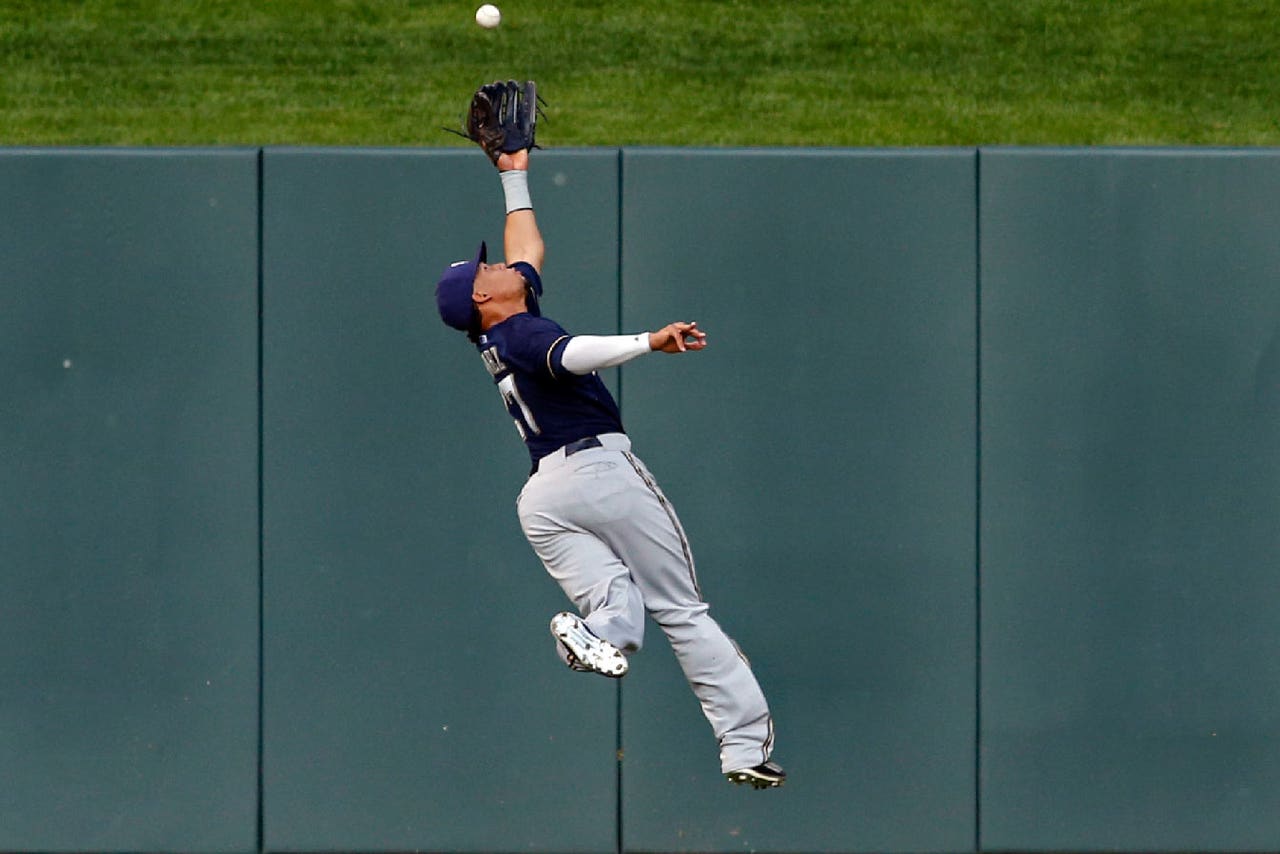 Welcome to the latest edition of StaTuesday, where each week we'll give you a different look at sports by examining a particular statistic or numbers.
This past weekend, the Society of American Baseball Research (SABR) issued its first Defensive Index rankings (SDI) for the season, based on games played through July 12.
According to SABR, these rankings account for roughly 25 percent of the selection process used in determining each season's Gold Glove winners.
The Defensive Index is compiled from different fielding metrics and incorporates a myriad of categories. (If you are interested in a more detailed explanation, please click here.)
It will probably come as no surprise as to who is the best-rated Milwaukee defensive player. Yes, center fielder Carlos Gomez has the highest SDI among Brewers players at 2.2 That also ranks him fourth among National League center fielders behind New York's Juan Lagares (5.5), Arizona's A.J. Pollock (5.4) and Cincinnati's Billy Hamilton (4.2).
The next-highest rated Brewers player after Gomez might not someone who you'd think of. Adam Lind has a 2.1 SDI, which ranks him fifth among NL first basemen behind Los Angeles' Adrian Gonzalez (5.9), San Francisco's Brandon Belt (4.9), St. Louis' Mark Reynolds (4.1) and Chicago's Anthony Rizzo (2.2).
Despite a late start to the season and being hampered by injuries, Jonathan Lucroy has a 2.0 SDI, good for sixth among NL catchers.
Among qualifying pitchers, Kyle Lohse is tied for 10th with a 1.1 SDI. Taylor Jungmann (0.5), Mike Fiers (0.2) and Wily Peralta (0.2) also have positive SDIs. On the flip side are Matt Garza (-0.6) and Jimmy Nelson (-1.7), the latter of whom has the third-worst SDI among NL pitchers, with only St. Louis' John Lackey (-2.8) and Chicago's Jon Lester (-3.0) ranked behind him.
Elsewhere, Jean Segura ranks eighth among NL shortstops with a 1.0 SDI -- the eight ranked below him all are in the negatives -- and now-former Brewers third baseman Aramis Ramirez is sixth at his position with a 1.4 SDI.
Milwaukee didn't have anyone who qualified at second base or left field. In right field, Ryan Braun's -2.9 SDI is only "topped" by Philadelphia's Jeff Francouer (-3.0) in the National League.
In case you were wondering, the worst player in the SDI is Boston left fielder Hanley Ramirez at -13.9. No one else is in negative double digits. The next worst? Boston third baseman Pedro Sandoval at -9.9. Rough times on the left side of that Red Sox defense.
Follow Dave Heller on Twitter
---
---