Minnesota Twins
Minnesota Twins
StaTuesday: History of Minnesota Twins triple plays
Published
Jun. 6, 2017 12:19 p.m. ET

On June 1, the Minnesota Twins, playing at the Los Angeles Angels, completed an around-the-horn triple play.

This was the 12th triple play turned in Minnesota history (we're not including the 20 turned from 1901-60 by the franchise's previous incarnate, the Washington Senators).

Getting a 5-4-3 triple play on a grounder isn't as rare as you might think, at least for the Twins, as they have had five such plays, all occurring within their last seven triple plays executed.

Here is a listing of all 12 triple plays in Twins history with some tidbits below.













































































































| | | | | | |
| --- | --- | --- | --- | --- | --- |
| Date | Opponent | Inning | Runners | Batter | Fielders |
| 8-18-1966 | Angels | Top 2 | 12- | Frank Malzone | Rollins, Tovar, Killebrew |
| 9-10-1968 | Indians | Top 5 | 12- | Tony Horton | Rollins, Carew, Allison |
| 7-25-1976* | White Sox | Bottom 1 | 12- | Bill Stein | Borgmann, Gomez |
| 5-29-1982 | Yankees | Top 2 | 12- | Roy Smalley | Butera, Gaetti, Hrbek, Felton |
| 8-8-1983 | Angels | Bottom 4 | 12- | Ron Jackson | Gaetti, Castino, Hrbek |
| 7-19-1984 | Yankees | Bottom 2 | 12- | Rick Cerone | Gaetti, Teufel, Hrbek |
| 4-5-1988 | Yankees | Bottom 8 | 123 | Rafael Santana | Gaetti, Lombardozzi, Hrbek |
| 8-8-1988 | Indians | Top 4 | 12- | Joe Carter | Gladden, Lombardozzi, Hrbek |
| 7-17-1990 | Red Sox | Bottom 4 | 123 | Tom Brunansky | Gaetti, Newman, Hrbek |
| 7-17-1990 | Red Sox | Bottom 8 | 12- | Jody Reed | Gaetti, Newman, Hrbek |
| 5-27-2006 | Mariners | Top 4 | 123 | Kenji Johjima | Castillo, Morneau, Batista |
| 6-1-2017 | Angels | Bottom 4 | 12- | Jefry Marte | Sano, Dozier, Mauer |


* - Game 1 of a doubleheader

NOTES

-- 1966: It took five years into franchise history for Minnesota to turn a triple play. The Twins would beat Boston 6-2 in part due to the play, at least according to Minnesota's starting pitcher. Via the Associated Press game story, Jim Grant (aka Mudcat, although he wasn't called that in the write up) "credited the triple play in the second inning for saving him because he didn't get his usual time to warm up."  After the game Grant would say of the play, "It saved me from a cool shower." Red Sox third baseman Frank Malzone, who was the batter on the play, glumly said afterward: "I hit it tailor-made for a triple play. It was automatic. The ball was practically on top of third base."

-- 1968: Minnesota third baseman Rich Rollins was involved in the Twins' first two triple plays. This one occurred in a late-season 6-2 loss, though, during a rough season in which the Twins would finish 79-83 and in seventh place in the American League. Rollins was already talking about how a change of scenery would do him some good and he didn't expect to be on Minnesota the following season. Perhaps this explains his post-game reaction. "It's just luck to start a triple play," Rollins would say after the game. "Anybody can do it. Tony Horton is a strong hitter, and he hit the ball hard. I'd say it was about the same type of ball that I started the triple play with two years ago with. You have to be right by the bag to do it."



-- 1976: This was not your typical triple play. Chicago's Bill Stein bunted the ball in the air, which Twins catcher Glenn Borgmann snared and threw to Luis Gomez, who stepped on second to double up Jorge Orta. The White Sox's Jim Spencer thought the ball had bounced off the ground (it hadn't) so he kept running from first base only to find himself tagged out by Gomez to complete the triple play. Borgmann told the Chicago Tribune: "I thought I had Orta with a good throw. But I was surprised to see Spencer way down there near second. I had a pretty good idea they'd be bunting on the play, so I called for a slider -- something I learned a long time ago."

-- 1982: If you thought the above triple play was different … this one might take the cake. On a 3-2 pitch to Roy Smalley, the Yankees put their runners in motion. Smalley swung and missed at a high pitch -- one out.  Minnesota catcher Sal Butera -- seeing Bobby Murcer head to third -- threw to Gary Gaetti. Murcer stopped and ran back towards second base. Gaetti chased Murcer back to second, but Graig Nettles, who stuck with the original plan, was already there, having run from first on the pitch. With Murcer retuning, Nettles ran back towards first base. Gaetti threw to Kent Hrbek, who tagged Nettles -- two outs. Inexplicably, Murcer decided he should take off for third base, perhaps since Gaetti was now out of position. Pitcher Terry Felton covered third and Hrbek fired a bullet to him to easily retire Murcer -- three outs. Afterwards, Yankees third-base coach Joe Altobelli told the New York Times, "You're trying to move people to keep out of the double play, and they get a triple play." Murcer was able to joke about it after the game (perhaps because New York won). "Smalley struck out and caused havoc on the bases. I tried to deke them because I know Nettles isn't a gazelle on the bases," he said. "I was trying to keep me, the best runner of the two, from being out so I could score from second."

-- 1984: This was the first time the Twins turned a 5-4-3 tripe play on a grounder (the 1983 triple play, which was a 5-4-3 as well, occurred when Gaetti snared a Ron Jackson line drive). "It's frustrating because it very easily could have been a double down the line. Instead it's a triple play," said New York catcher Rick Cerone, who was obviously not pleased by the result. Said Hrbek after the 2-1 Minnesota victory: "Our pitchers are probably happier about the triple plays than we are." Hrbek also would say this was the first time he'd seen a 5-4-3 triple play on a grounder. He'd be a part of a few more, as would Gaetti, who said about this triple play: "The situation is perfect for it. I'm playing in and the ball is his right on the base. That was pretty neat. I didn't know if he called him out at second, though. The throw was wide."

-- 1988/Yankees: Minnesota lost on Opening Day in New York 8-0, but had at least one highlight when it turned a 5-4-3 triple play. Said second baseman Steve Lombardozzi, "When I saw him (Gaetti) go to step on third, I thought is he going to turn to me or turn to first? As soon as he spun to throw to me, I couldn't believe it. I never had a chance at a triple play before. I got excited in the middle of the play."

-- 1988/Indians: Lombardozzi would be involved in another triple play just four months later, although this one was a little more unorthodox. Left fielder Dan Gladden caught Joe Carter's drive to left-field wall, threw to Lombardozzi at second to get Ron Washington, Lombardozzi throwing to Hrbek before Willie Upshaw could return for the final out.

-- 1990: We wrote about Minnesota turning two triple plays in one game previously and you can read about them here.

-- 2006: On May 14, just 13 days earlier, the Twins hit into a triple play against the White Sox. Luis Castillo was the batter (on a bunt pop) in the Chicago game and one of the fielders in Minnesota's fielding trifecta. "I said, 'We got it!'" Castillo said after turning the trick against Seattle. "Last time, they got me. Now we got the other team." Against the Mariners, Juan Rincon entered the game to face Kenji Johjima, who hit a grounder to second on the first pitch. Castillo fielded the ball, tagged out Adrian Beltre then threw to first to get Johjima. First baseman Justin Morneau noticed Carl Everett was leaning the wrong way off third base and fired a strike to Tony Batista, the third baseman tagging out Everett to complete the triple play. Said Rincon: "Seeing this one is fun. Seeing the other one is not fun."  Johjima had perhaps the most interesting comment: "This wasn't the first time that's happened to me," he said through an interpreter."

-- 2017: A called shot?

Dave Heller is the author of Ken Williams: A Slugger in Ruth's Shadow, Facing Ted Williams - Players From the Golden Age of Baseball Recall the Greatest Hitter Who Ever Lived and As Good As It Got: The 1944 St. Louis Browns


---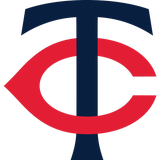 Get more from Minnesota Twins
Follow your favorites to get information about games, news and more
---