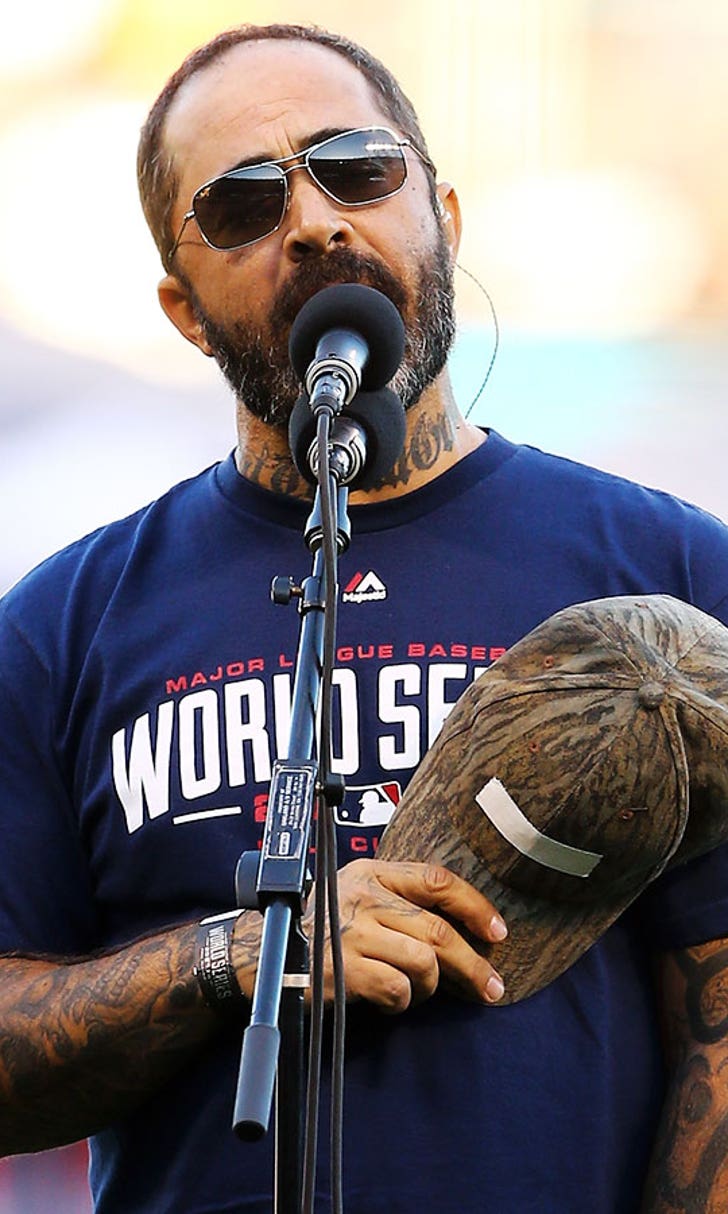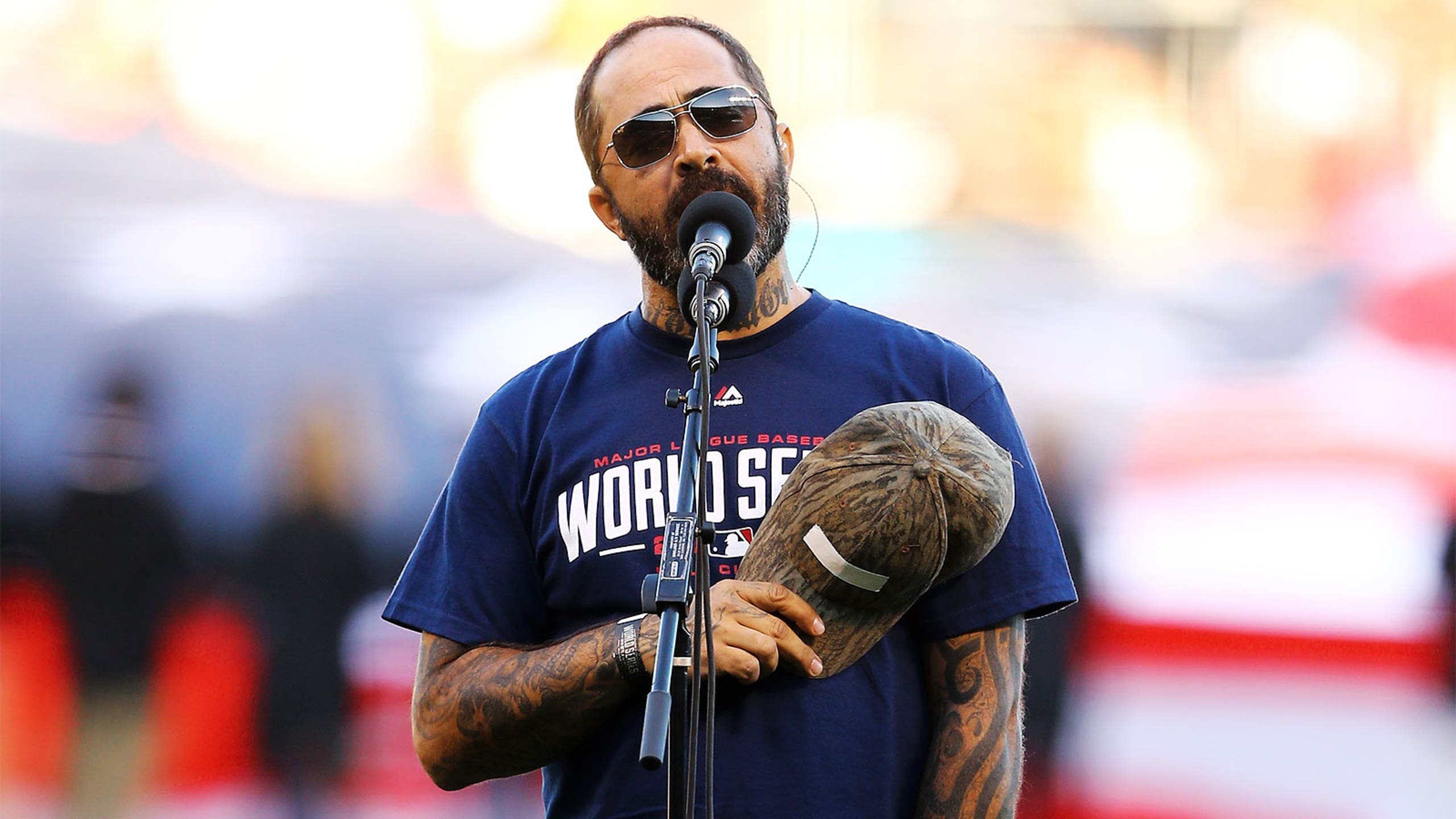 Staind's Lewis apologizes for botching national anthem before Game 5
BY foxsports • October 26, 2014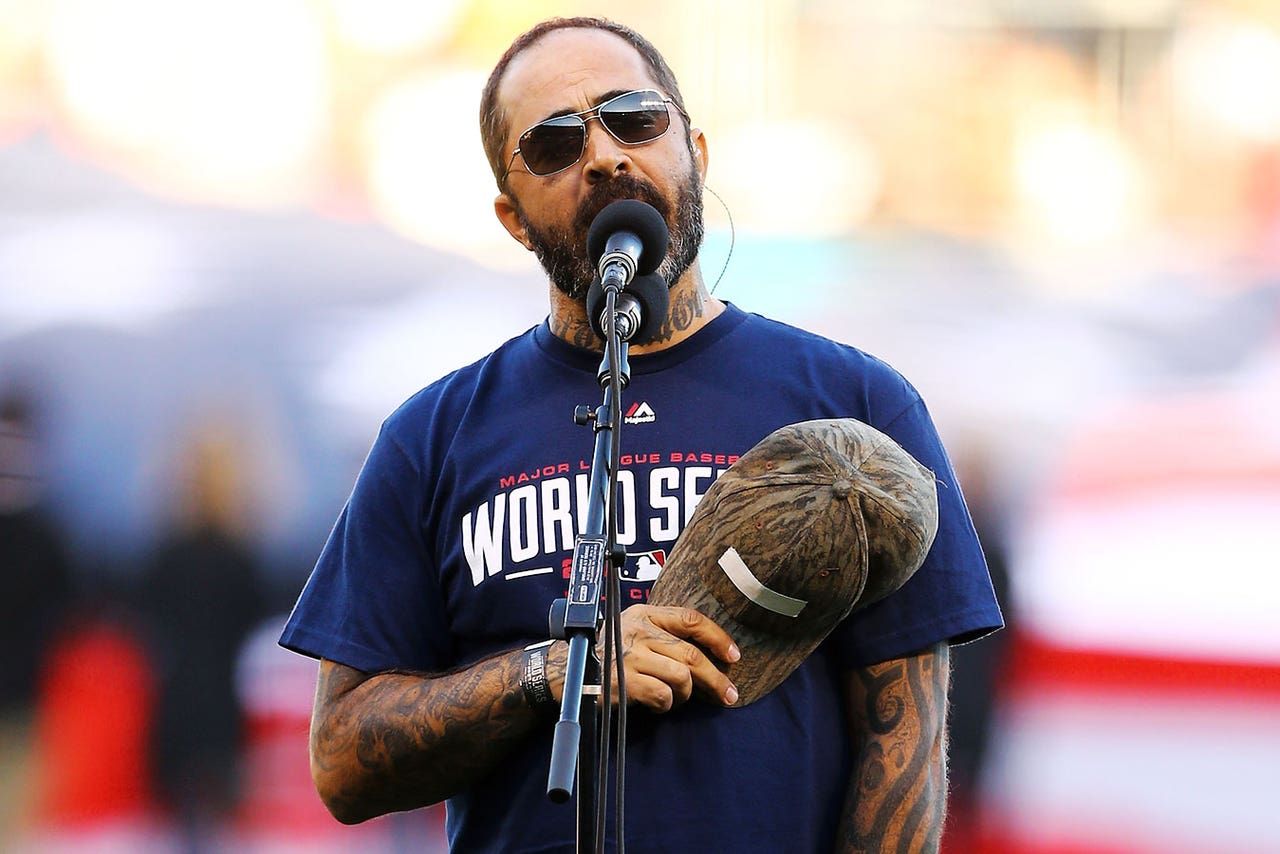 Aaron Lewis, the lead singer of Staind, sang the national anthem before Game 5 of the World Series on Sunday night.
While his voice sounded great, he made a little mistake with the second line, singing, "What so proudly we hailed were so gallantly streaming."
The correct lyrics are: "What so proudly we hailed at the twilight's last gleaming."
Lewis, who has a tattoo on his neck that says "Don't tread on me," took to Facebook during the game to apologize for his mistake:
All I can say is I'm sorry and ask for the Nation's forgiveness. My nerves got the best of me and I am completely torn up about what happened. America is the greatest country in the world. The Star-Spangled Banner means so much to so many, including myself. I hope everyone can understand the intensity of the situation and my true intent of this performance. I hope that the Nation, Major League Baseball and the many fans of our national pastime can forgive me.
I think it's safe to say that his apology is accepted by everyone and he didn't really need to apologize in the first place. We've seen many people have problems with the national anthem before.
But still, a classy move by Lewis, who obviously loves America.
The Giants, meanwhile, won Game 5, 5-0, to take a 3-2 series lead.
---
---