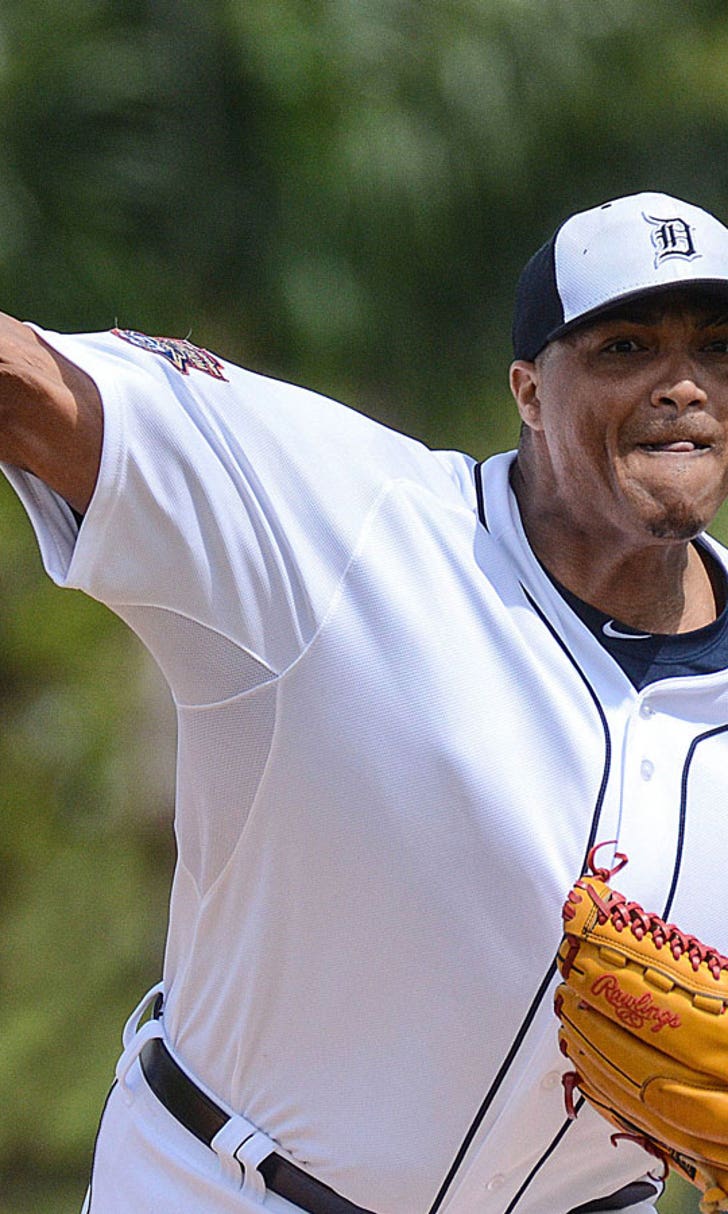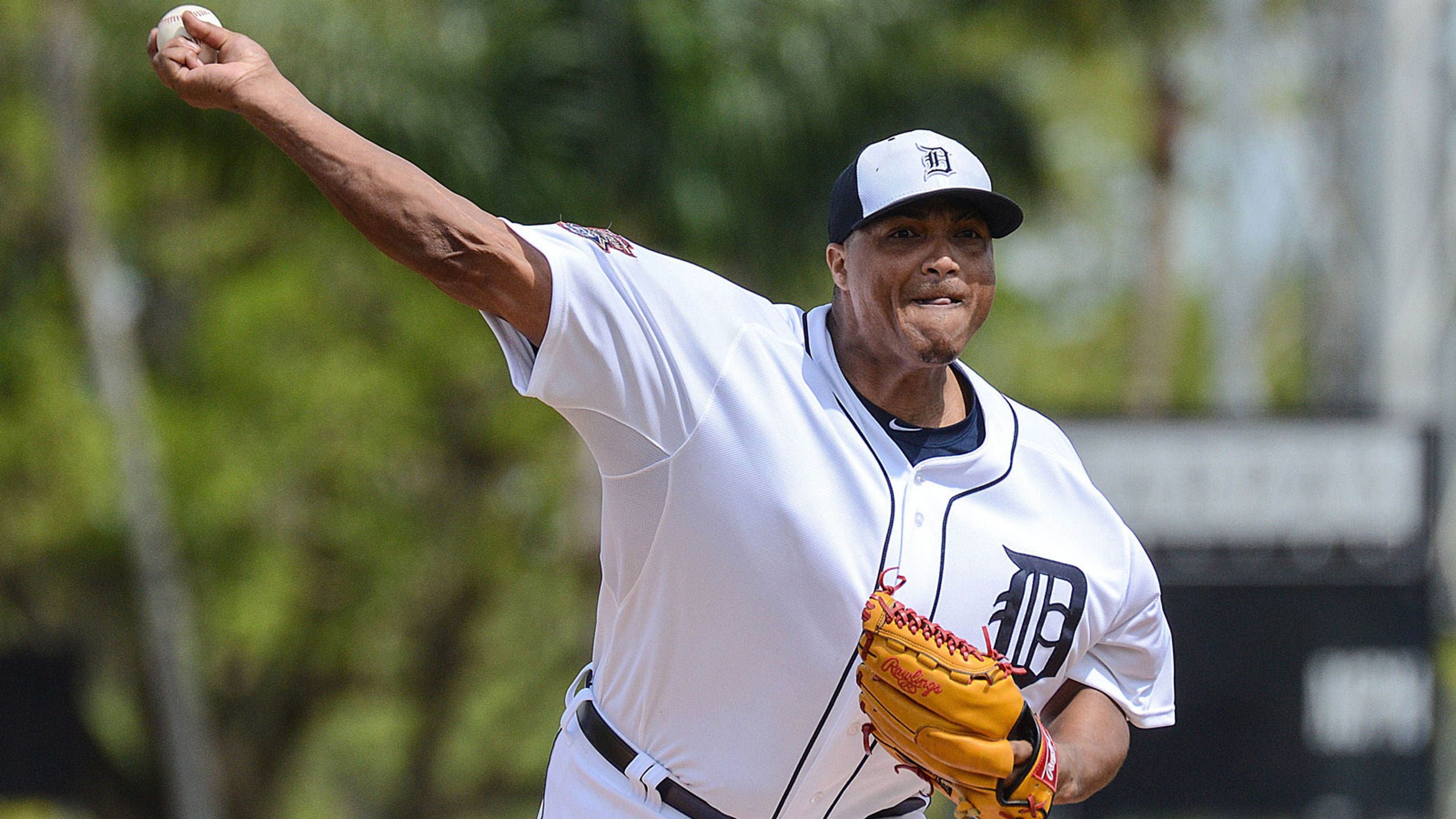 Simon makes debut as Tigers fall to Braves
BY foxsports • March 5, 2015
LAKELAND, Fla. -- The Tigers are counting on Alfredo Simon to be part of their rotation this season.
Although the Atlanta Braves got the 6-4 win, the Tigers got to see Simon face another team's hitters for the first time Thursday afternoon at Joker Marchant Stadium.
Simon threw 27 pitches, 17 for strikes, in two scoreless innings. He did not allow a hit or a walk but did hit one batter. He struck out one.
"I just feel really great and I just feel comfortable with my pitches and everything worked really good today," Simon said.
Simon even threw an extremely slow pitch, one that he hadn't shown in his bullpens this spring.
"I just want the hitter to change the eyes, see a slow pitch and then after that, I just come with a hard two-seamer, it's going to be hard for him to hit the ball," Simon said.
Tigers manager Brad Ausmus was pleased with Simon's first outing.
"He's got like five pitches, and as you can see he's not a small human," Ausmus said. "But he carries himself very well, he's been doing this for a while. I know he's only been starting for a short period of time, but there's really not much to dislike."
Buck Farmer, Tom Gorzelanny and Alex Wilson gave up two runs each.
From the offensive side, J.D. Martinez was 3-for-3 with a run scored and an RBI, pushing his early spring average to .667.
Martinez is in the second year of his revamped swing and so far, it seems to still be working for him.
"I've only seen the converted JD Martinez," Ausmus said. "I don't know how drastic a change it was but his swing does look exactly the same now as it did last season when he was having success. I'm sure, knowing from experience how difficult it is to change swing mechanics because swing mechanics are so habitual that he must have put a lot of effort into it. It probably takes a lot of concentration, especially in the early months of doing it, constantly reminding himself."
Steven Moya, who started because Yoenis Cespedes was scratched with lower back tightness, stretched a first-inning single to a double.
"It's a good time to do it, two outs and you put yourself in scoring position," Ausmus said. "Really, that play got us a run. I know J.D. (Martinez) had to drive him in but if Moya just Cadillacs it to first for a single, we're first and third at best, probably first and second."
***If multimedia does not appear right away, please click refresh***
COMPLETE TIGERS SPRING TRAINING 2015 COVERAGE
---