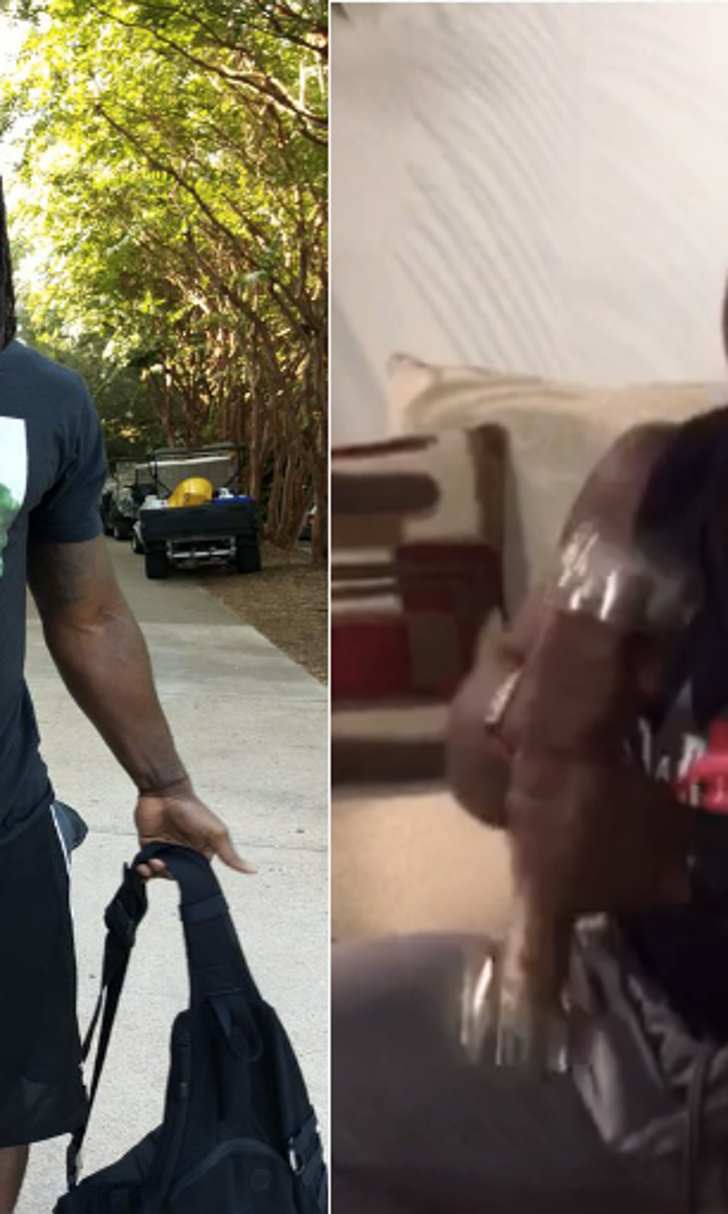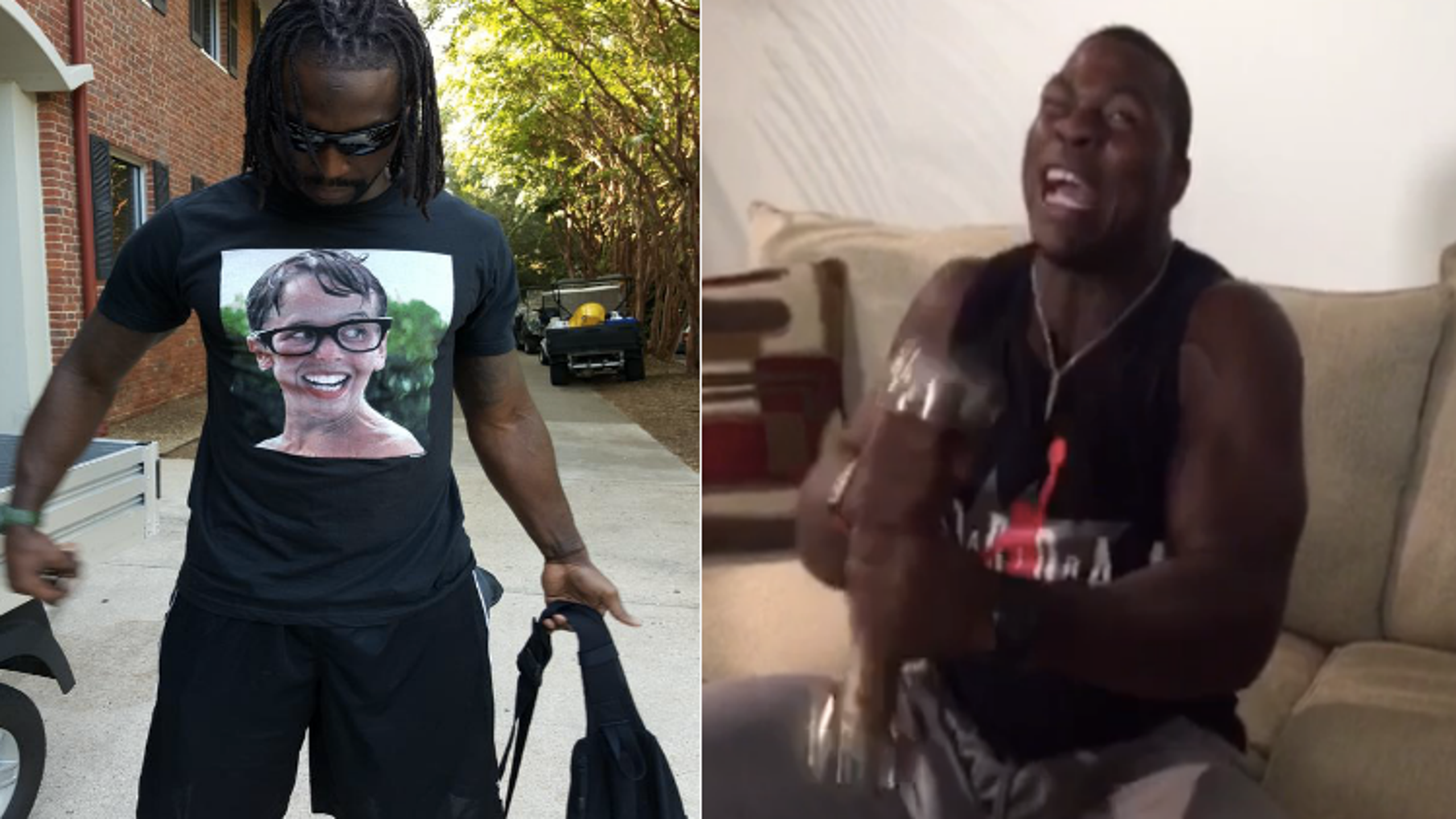 With the Falcons, Bills, Panthers, Bengals, Broncos, Jaguars, Giants, Seahawks, Raiders and Titans all kicking off training camp on Thursday, the vast majority of NFL players are now back to the action.
It's football season, baby. Can you smell it?!?!
Here's a tour through many of the NFL camps, beginning with safety and Ric Flair disciple Sergio Brown, who signed with the Jaguars in March after spending three seasons with the Colts:
Speaking of Colts, here's tight end Dwayne Allen reviewing his surprising camp packing list:
Peanut Tillman representing "The Sandlot":
Cryotherapy, starring Saints punter Thomas Morstead and Buccaneers defensive tackle Gerald McCoy:
One day after signing a five-year, $57.5 million deal, Washington's Ryan Kerrigan is getting the "money" treatment:
Audie Cole and Chad Greenway of the Vikings ... and a dragonfly:
More sights and sounds uninterrupted by this commentary:
Parting shot:
FOOTBALL IS COMING!!!
Dallas Cowboys strong safety Barry Church (42) warms up with a cartwheel before the start of the walk through at training camp.
---