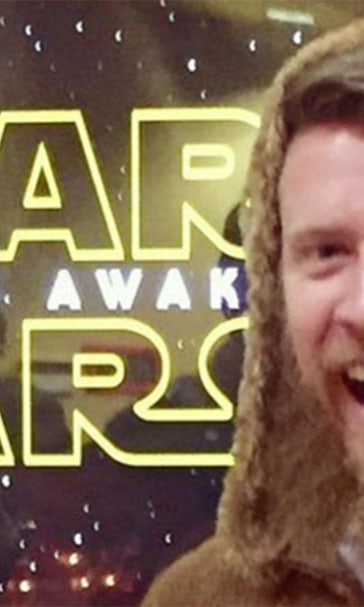 SEE: A's Doolittle went to see 'Star Wars' dressed as Chewbacca
December 18, 2015

No athlete had "Star Wars" fever more than Oakland A's reliever Sean Doolittle.
He did an interview for FOXSports.com about his love of all things "Star Wars."
He counted down the days until the movie premiered.
He bought his girlfriend, Eiranna Dolan, a Darth Vader outfit to wear to the movie theater.
He rocked out to the "Star Wars" theme song during his drive to the theater.
And he wore a Chewbacca costume for the big night on Thursday.
It all paid off for Doolittle, who gave the movie a big thumbs up in an exclusive review.
---
---