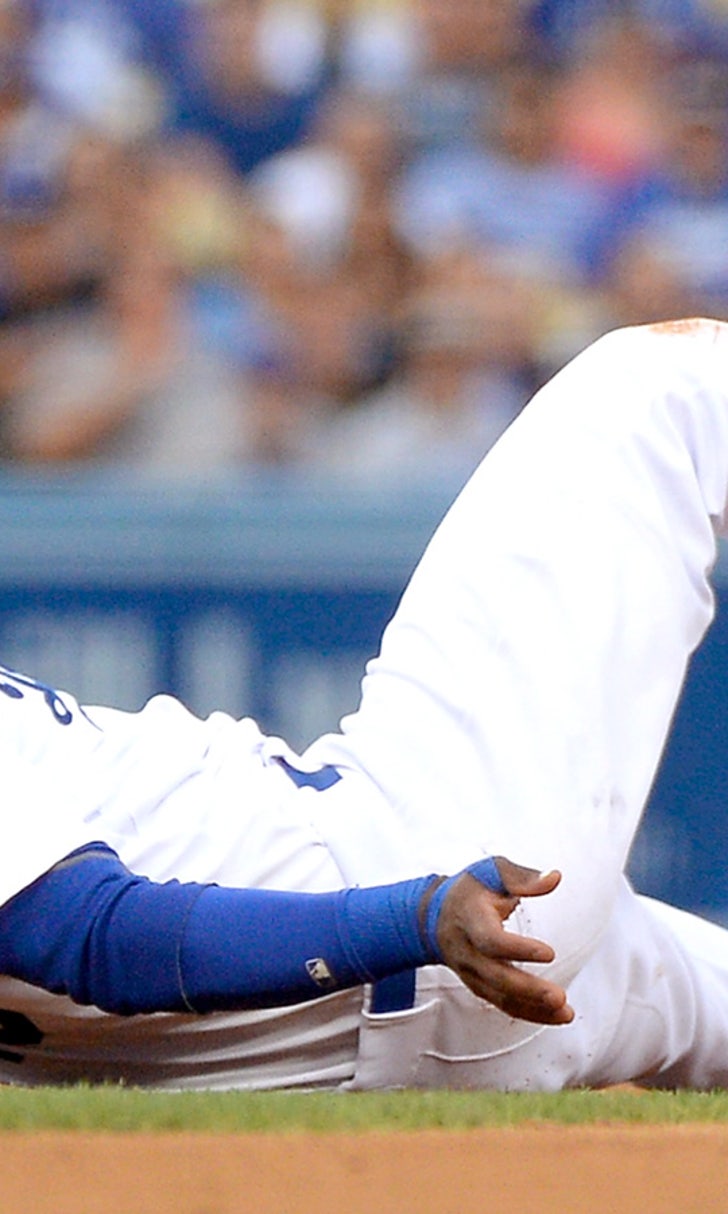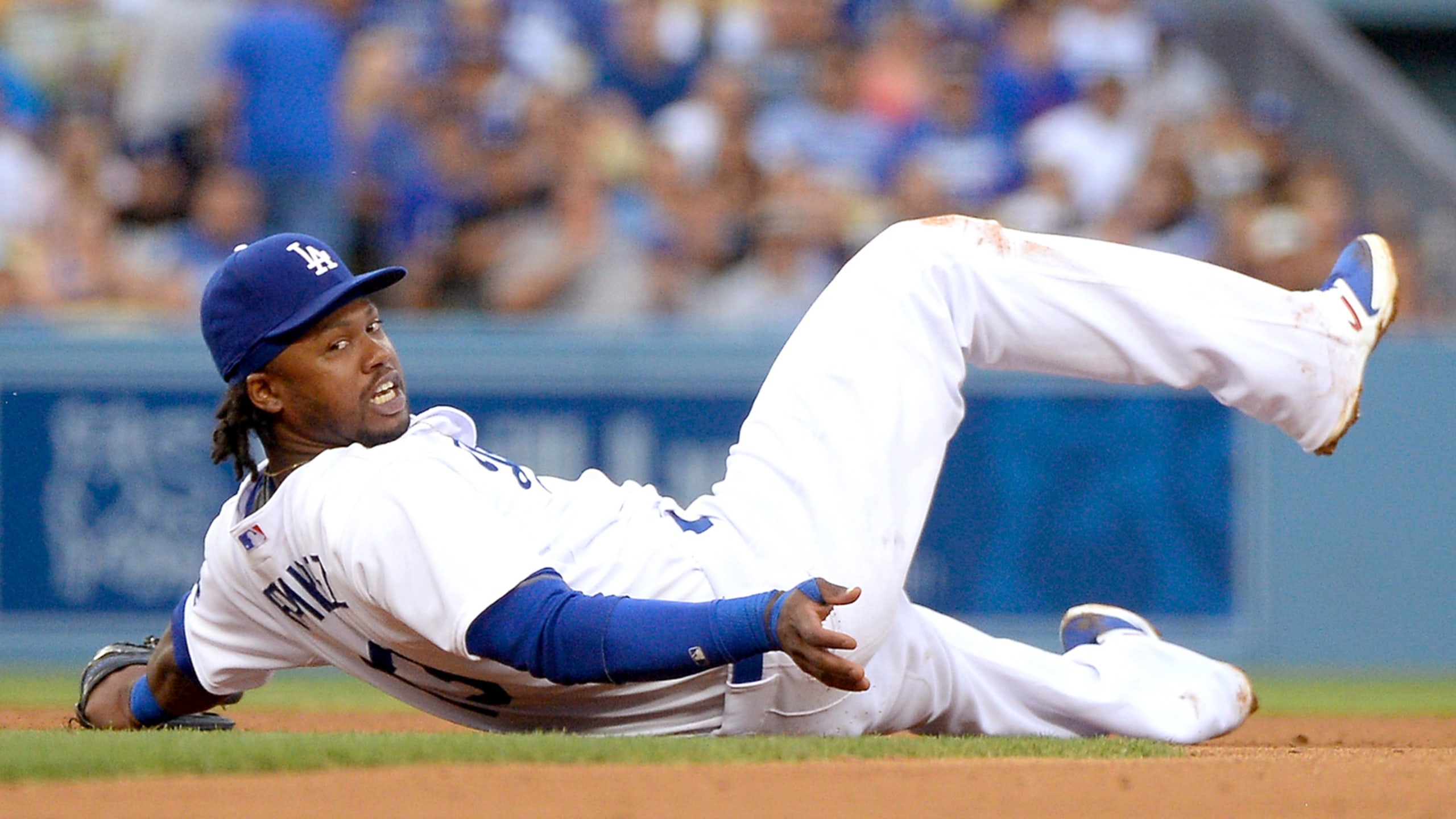 Searching for the ideal position for Hanley Ramirez
BY foxsports • November 21, 2014
There aren't any Mike Trouts on the free-agent market. And actually, at this rate, there might never be any Mike Trouts on the free-agent market.
There are plenty of talented position players available, but they all bring their own individual question marks. People wonder how Pablo Sandoval's body is going to age. People wonder how Yasmany Tomas is going to translate his skills from Cuba, and no one's really clear on whether Nelson Cruz can repeat his massive 2014.
Perhaps top among all of them, in desirability, is Hanley Ramirez, but he, too, has a question people ask. Actually, there are a few questions, but maybe most pressingly, there are questions about his defense.
He's never been a great defender at shortstop, and now he's almost 31 years old, having gotten through a countless number of aches and pains. In early October, FanGraphs' Mike Petriello wrote:
... that defense took a bigger step back, to the point that it's hard to see him sticking at shortstop rather than moving to third, and the injuries continued to pile up. In 2014 alone, he missed time with minor injuries to his left hand, left calf, right shoulder, right calf, and left oblique, and those are just the ones we know about.
It's well known that current defensive statistics aren't as reliable as current offensive statistics, but it's also well known that current defensive statistics aren't measuring nothing. By the numbers, Ramirez looks bad. Over the last few years, he's been one of the worst defensive shortstops. When he spent a chunk of time playing third base, he was statistically bad there, too. Critics have to allow him an adjustment period there, but still, it's evidence that points to Ramirez being a defensive liability. Not coincidentally, though he just played short for a contender, there's talk that Ramirez is willing to move just about anywhere.
From CBSSports.com's Jon Heyman:
Free agent star Hanley Ramirez, one of the best offensive shortstops in baseball over the last nine seasons, is telling interested teams he is willing to play "wherever there's a need," a clear signal he would switch to third base and perhaps even elsewhere on the diamond, which could potentially open up his market to several more teams.
FOX Sports' Ken Rosenthal noted that the Red Sox like Ramirez's open-mindedness. Ramirez could conceivably end up playing anywhere.
Every year, the Fan Scouting Report asks for baseball fans to evaluate players on their favorite teams based on their defensive skills. It's basically a form of crowdsourcing, and while ultimately it just serves as an additional defensive stat, what's really neat and helpful about the FSR is that players are broken down into components. Fans evaluate a player's speed and arm strength. The numbers are far from perfect — fans are subjective, and they're not scientific instruments —- but the information can serve as a guide.
Here's how fans evaluated Ramirez over the past three years — out of a pool of 219 players who've played sufficient defensive innings.
Maybe this is all too harsh. It's possible Ramirez looked particularly bad because he was playing so much short, and the same skills would have received higher ratings if he were at second or third. But this provides some idea of what fans see to be Ramirez's relative strengths and weaknesses. He has some speed, and some arm. He's not so good at getting rid of the ball, and he's not necessarily quick to respond.
Here's a table of league-average ratings by position. At the bottom, for the sake of comparison, is Ramirez.
| Position | Instincts | First Step | Speed | Hands | Release | Arm Strength | Arm Accuracy | Overall |
| --- | --- | --- | --- | --- | --- | --- | --- | --- |
| C | 51 | 38 | 34 | 51 | 53 | 56 | 53 | 48 |
| 1B | 46 | 36 | 34 | 49 | 43 | 46 | 45 | 43 |
| 2B | 56 | 57 | 55 | 53 | 56 | 48 | 56 | 55 |
| SS | 60 | 61 | 59 | 59 | 61 | 61 | 59 | 60 |
| 3B | 55 | 51 | 46 | 53 | 54 | 57 | 53 | 53 |
| LF | 44 | 51 | 55 | 45 | 45 | 46 | 47 | 48 |
| CF | 58 | 68 | 73 | 58 | 52 | 47 | 50 | 58 |
| RF | 51 | 53 | 56 | 51 | 52 | 56 | 54 | 53 |
| - | - | - | - | - | - | - | - | - |
| Ramirez | 36 | 42 | 53 | 27 | 28 | 56 | 32 | 39 |
The ratings are from 0 to 100. The highest-rated player, overall, is Andrelton Simmons. Ramirez's rating is 39. That's about even with Rickie Weeks, Daniel Murphy, Mark Trumbo and Yonder Alonso.
Ramirez obviously isn't going to catch. He's better suited to be a pitcher than a catcher. Examine the table, though, and you're inclined to rule out other positions. He really shouldn't be a shortstop anymore. Then you eliminate center field. Second base seems like a stretch, for someone with such suspect hands. If it's true what people say about his arm accuracy, Ramirez wouldn't be great in right field. At this point we're left with first base, third base, and left field. But think about Ramirez's hands. Think about his instincts and arm accuracy. Even at third, it seems like he'd be a liability.
So you're choosing between first and left. Ramirez's overall rating is closer to the average first-base rating. On the other hand, his two relative strengths are speed and arm. First basemen have little use for speed. They do throw sometimes, but not far, so accuracy's more important. While Ramirez doesn't have an average left fielder's first step or instincts, plays take longer to develop, so he might be able to compensate for some of that with his speed. And though people question his throwing accuracy, he'd have more time to set in the outfield than he has in the infield. This might even be enough to make him a capable right fielder, but for the time being, left seems acceptable.
Based on an entirely questionable analysis, it looks like Hanley Ramirez could make a decent transition to left field. It might also allow him to stay a little healthier, and though Ramirez might be able to cut it even better at first, teams place more value on an outfielder so they might not want to shove Ramirez all the way down the defensive spectrum right away. The Red Sox in particular have a unique left-field situation, defensively speaking, but other teams around baseball might somewhat comfortably evaluate Hanley Ramirez as a corner outfielder to-be.
Ramirez did just play shortstop. He's done it for a while. He's played some third, too, and he's not literally incapable of playing anywhere. He could occupy any position, and he would make most of the plays at said position. Somebody could sign Ramirez as a shortstop, and if he played short in 2015 and beyond, the team would survive. You sign Hanley Ramirez for his hitting, anyway. But assuming teams want to play Ramirez somewhere where he won't be so much of a liability, I think the outfield beckons. It would be a gamble, but so is throwing any pitch with Hanley Ramirez playing on the dirt.
---
---