San Francisco Giants at Tampa Bay Rays game preview
Published
Jun. 19, 2016 10:00 a.m. ET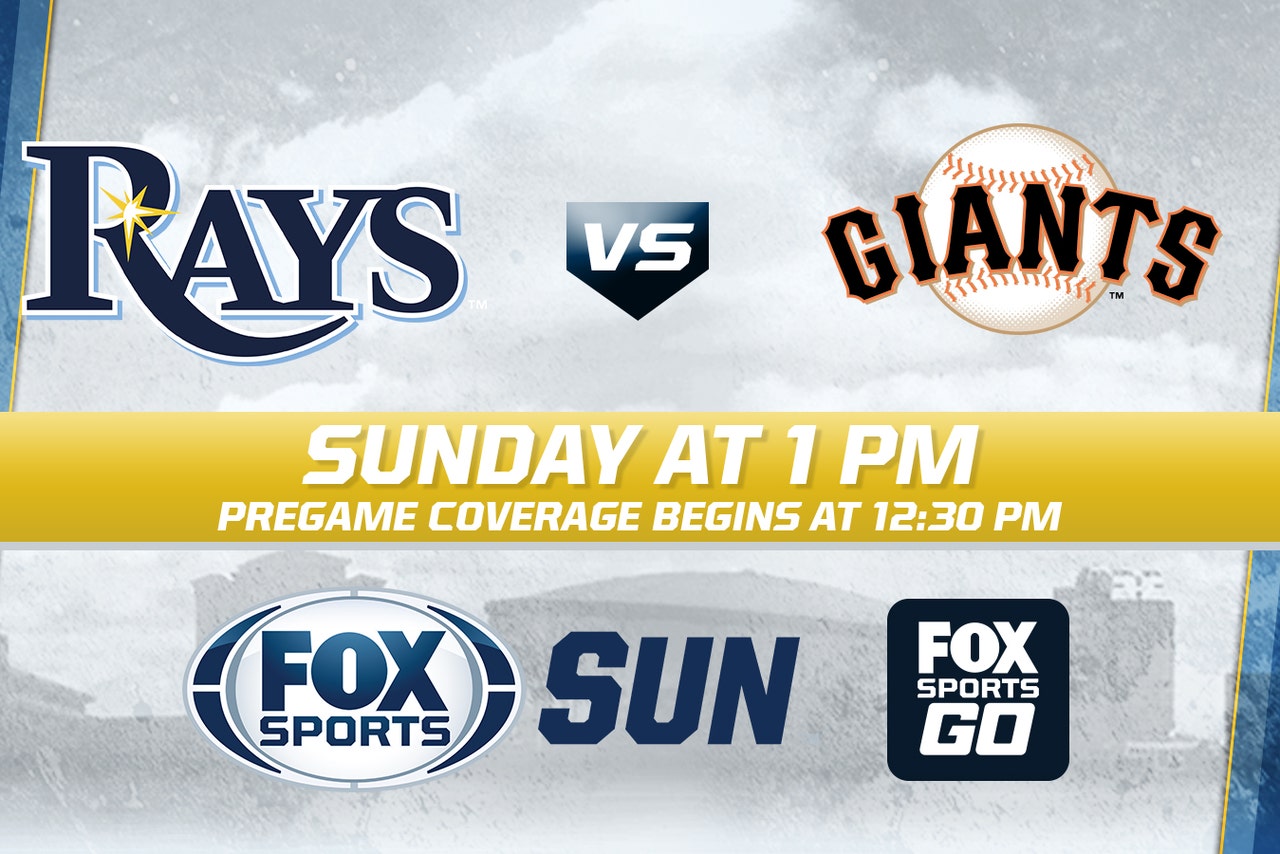 CAN'T GET TO A TV? WATCH IT LIVE ON FOX SPORTS GO
ST. PETERSBURG, Fla. -- There are many differences between the San Francisco Giants and Tampa Bay Rays at this point in the season, but as the Giants look to close out a three-game sweep on Sunday at Tropicana Field, a reliable bullpen is a big part of their seven-game winning streak.
On Saturday, five Giants relievers combined for 4 1/3 innings of relief after spot starter Albert Suarez didn't make it through the fifth.
They didn't give up a run until two out in the ninth on a harmless solo home run in a 6-4 win, having kept San Francisco in the game until Joe Panik's three-run home run in the ninth.
"The 'pen did a great job," Giants manager Bruce Bochy said. "Lefties got big outs. Terrific job to come back."
This comes with closer Santiago Casilla out this weekend on paternity leave.
Bochy used situational matchups, with Steven Okert getting the last out in the fifth, Josh Osich the last out in the seventh. Cory Gearrin stepped in for the ninth, giving up the home run but ultimately getting his second save.
All this came after Suarez -- who signed with the Rays in 2006 and was in their organization for eight years before being released in 2014 -- finally got to pitch at Tropicana Field, helping his team to a win.
"Obviously when I was playing for them, I never thought I was going to pitch against them, but baseball has change," he said.
The Rays, reeling to their third straight home loss after a strong stretch where they had won nine of 11 games, could use a change from their bullpen's rough luck of late.
Even the most reliable of relievers has struggled.
On Saturday, Alex Colome, who had lowered his ERA to 0.90, couldn't hold a tie game in the ninth. He gave up singles to the bottom of the Giants' order in Trevor Brown and Gregor Blanco, then served up a three-run home run to Panik, allowing as many runs as he had all season before Saturday.
"He's been outstanding," manager Kevin Cash said of Colome. "He got burnt by a mistake and that is what it is. Hopefully he's pitching for us again tomorrow because if he is, that means we're winning the game."
Another reliable setup arm, Erasmo Ramirez blew a save in the eighth, giving up a run on a two-out hit by Brandon Crawford to tie the game.
"We got to two guys we've really leaned on and relied upon, and it just wasn't meant to be today," Cash said.
The Rays had been 21-2 when leading after seven innings, and lost when hitting four home runs for the first time since 2014.
"It's only a bad day," Colome said. "It's only one bad pitch. I don't have an excuse. I'm ready for tomorrow. It's only one bad day. We're human."
---