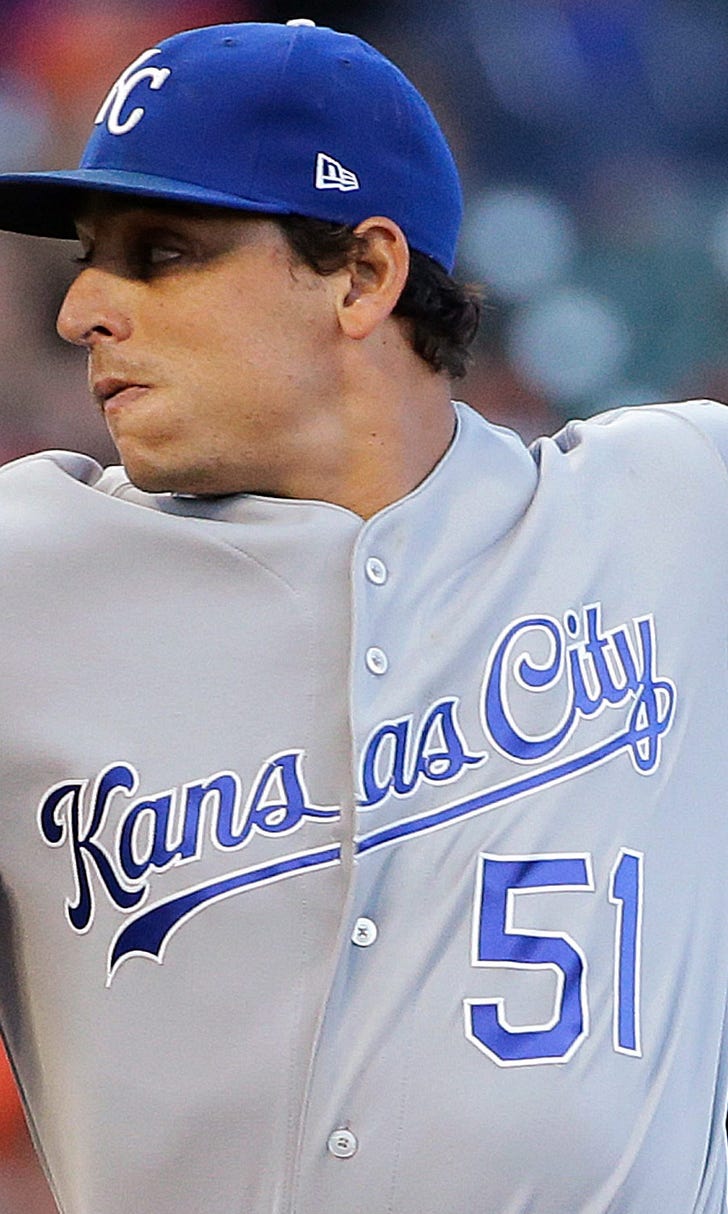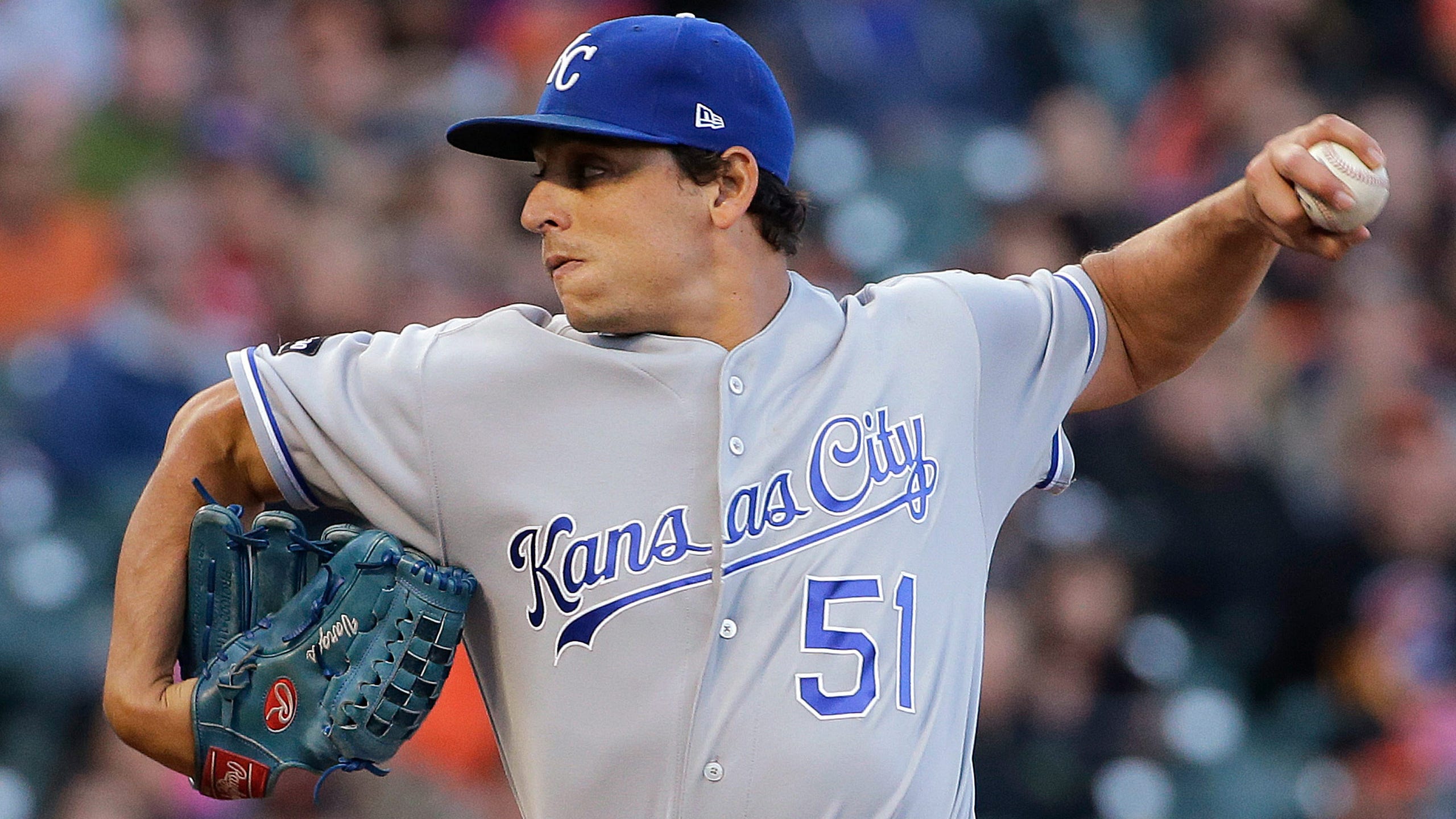 Royals take eight-game win streak to first-place Boston
July 28, 2017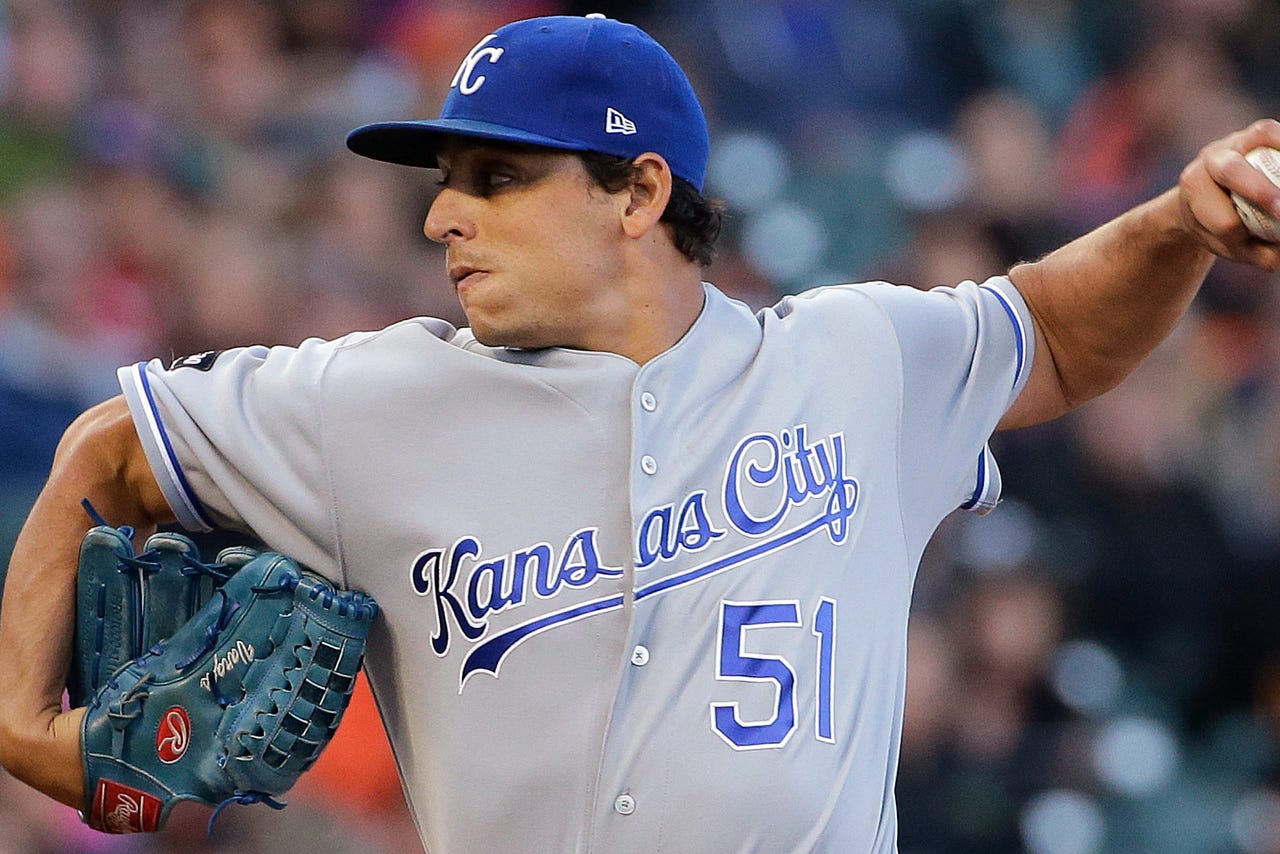 Jason Vargas is winless in his last three starts.
BOSTON -- There was a time not long ago that the weekend leading up to the July 31 non-waiver trade deadline would feature the Kansas City Royals selling off assets and building for the future.

But for Kansas City, the 2015 World Series champions, the future is now -- which is why the Royals were buyers when they picked up three pitchers from the San Diego Padres in a trade.

"Right now, everybody's confident, everybody's comfortable, everybody's seeing the ball well and you just ride it," Kansas City manager Ned Yost said after his team won its eighth straight game and completed a three-game sweep in Detroit on Wednesday before moving on to Boston for a three-game weekend series beginning Friday. "You don't think about it. You just go out and play hard."

The Royals have outscored opponents 63-25 during the streak, twice scoring 16 runs against the Tigers. They now trail the first-place and equally hot Cleveland Indians (seven straight wins) by two games as they visit the first-place Red Sox.

When things go well, you get breaks. This weekend, Kansas City gets to face Boston without having to go against Chris Sale.

Sale ended Boston's 2-4 West Coast trip Wednesday with another dominant win at Seattle. Sale got both of the team's wins on the trip.

The Red Sox, who will have Eduardo Nunez making his debut at third base Friday, are 6-8 since the All-Star break and lead the New York Yankees by one-half game and the Tampa Bay Rays by three.

The Royals, who optioned pitcher Kevin McCarthy to Triple-A Omaha on Thursday and will make another move Friday, took two of three from the Red Sox in Kansas City in June.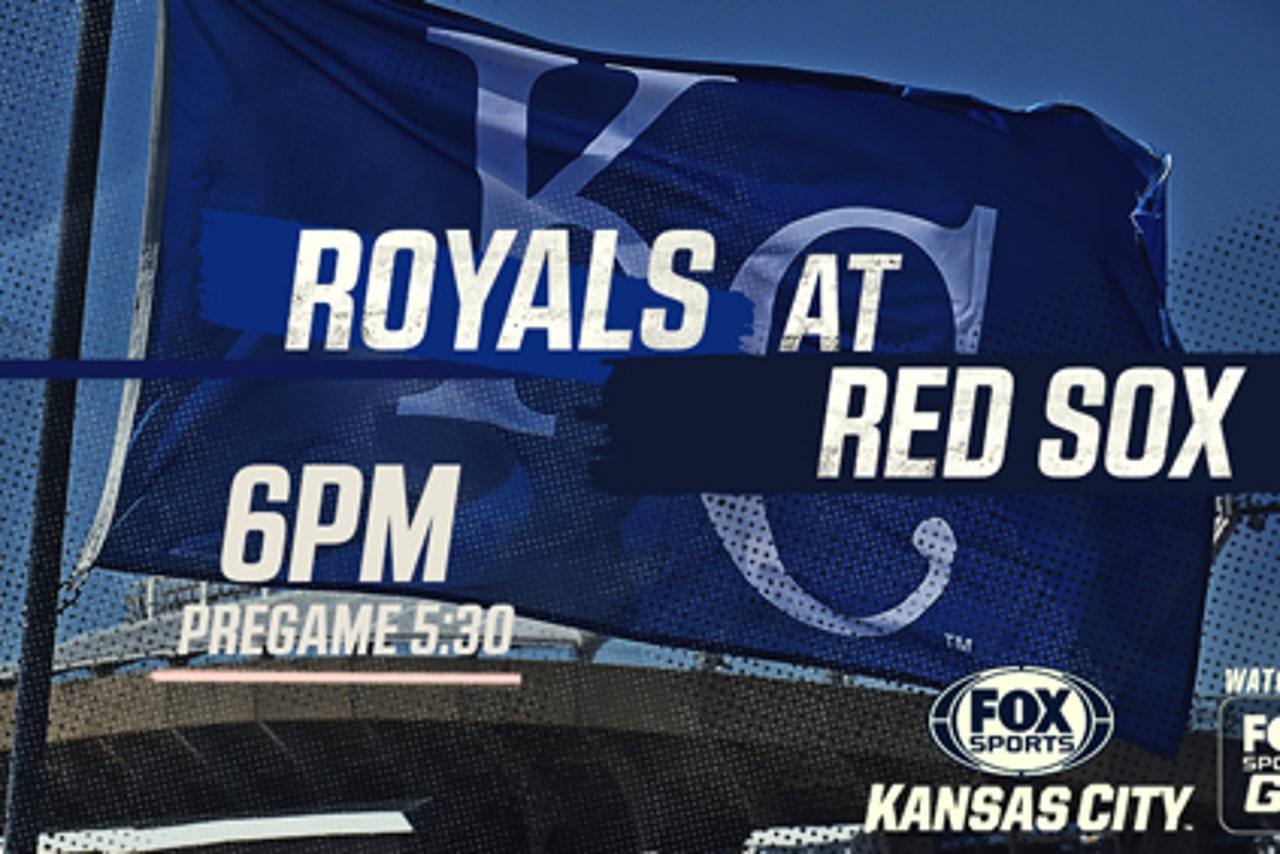 Royals All-Star catcher Salvador Perez is expected to start Friday after sitting out Wednesday's game. He left Tuesday's game with rib cage tightness.

Asked about Perez on Wednesday, Yost said: "This will give him two days off. Could he have started tonight? Yeah. In fact, he fought me about it. But it's better to take the two days off and be ready for Boston on Friday. He'll be back then."

Left-hander Jason Vargas will start the series opener for Kansas City. An All-Star who is 12-4 with a 3.08 ERA, Vargas is winless in his last three starts and has a 9.95 ERA in July -- after going 6-0 with a 1.98 ERA in June.

Vargas is 2-3 with a 3.74 ERA in seven starts against the Red Sox but is 1-1 with a 6.23 ERA in two games at Fenway Park, where he hasn't pitched since 2012 (with Seattle).

Mookie Betts and Xander Bogaerts are each 2-for-3 against him, while Chris Young is 2-for-13 and Mitch Moreland 3-for-17. Nunez is 6-for-21 against Vargas.

Vargas was scheduled to face left-hander David Price, but he was placed on the 10-day disabled list (retroactive to July 25) with left elbow inflammation, the Red Sox announced Friday. The issue is reportedly similar to the injury that sidelined Price for the first two months of the season.

The Red Sox said right-hander Rick Porcello will start Friday, with left-hander Eduardo Rodriguez starting Saturday and left-hander Drew Pomeranz on Sunday.

Porcello is 4-13 with a 4.52 ERA in 21 starts for Boston this season.

 
---
---