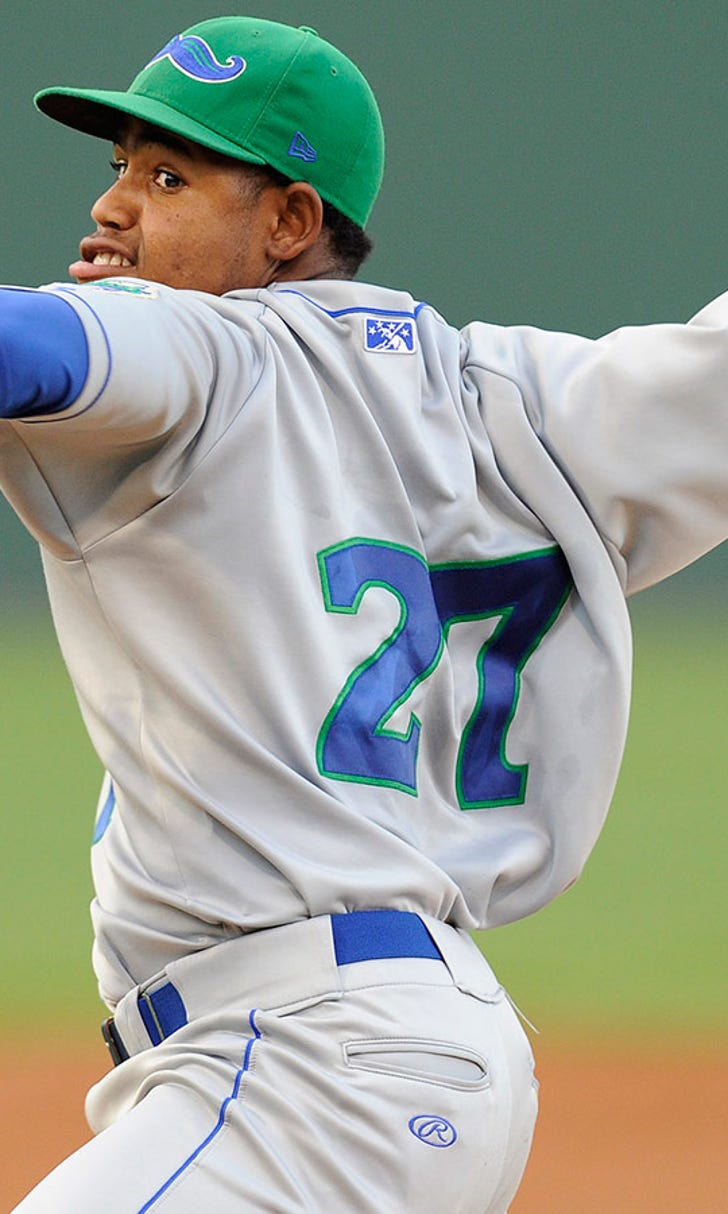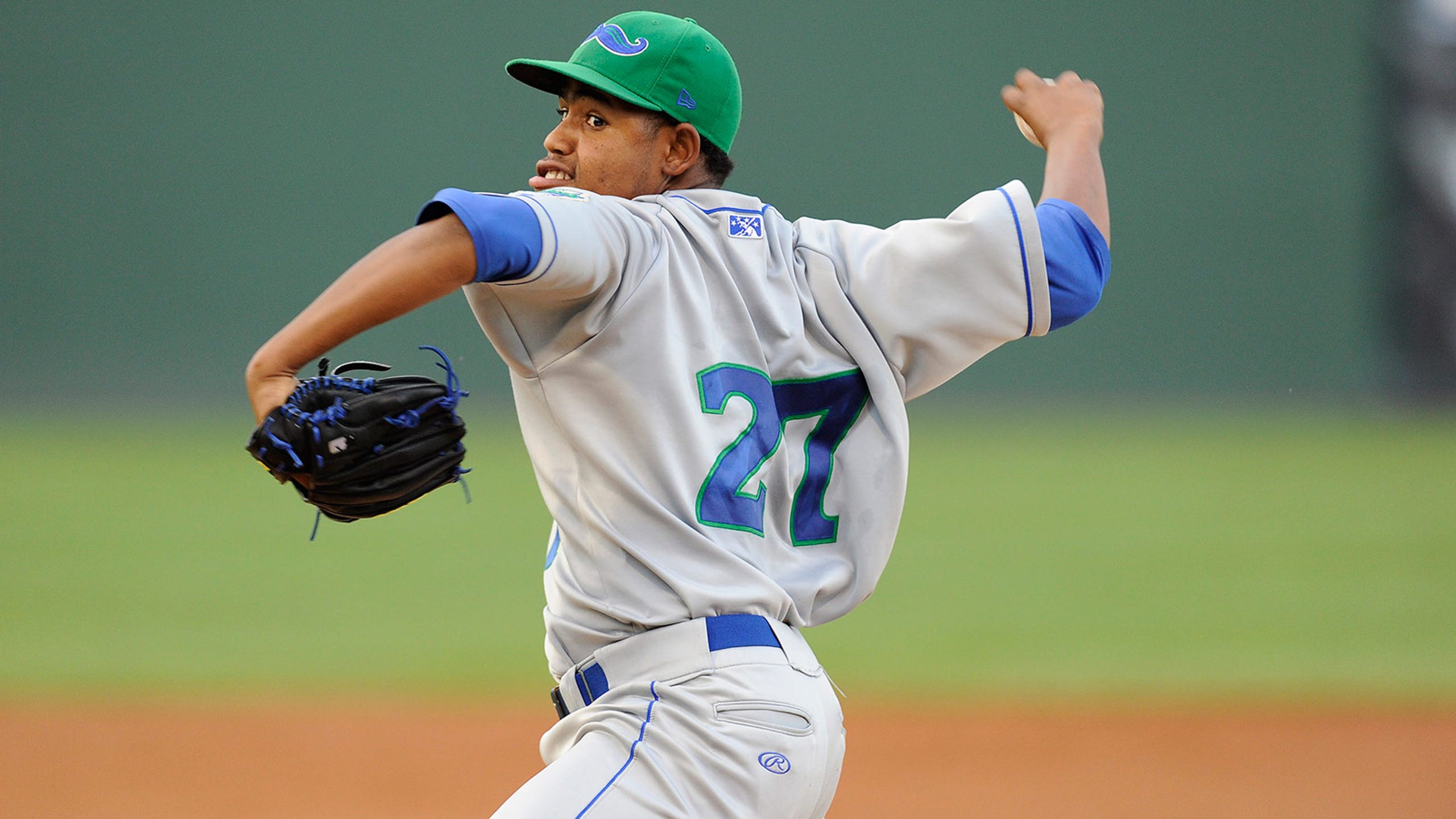 Royals might push prospect Miguel Almonte straight to Double A
BY foxsports • February 28, 2014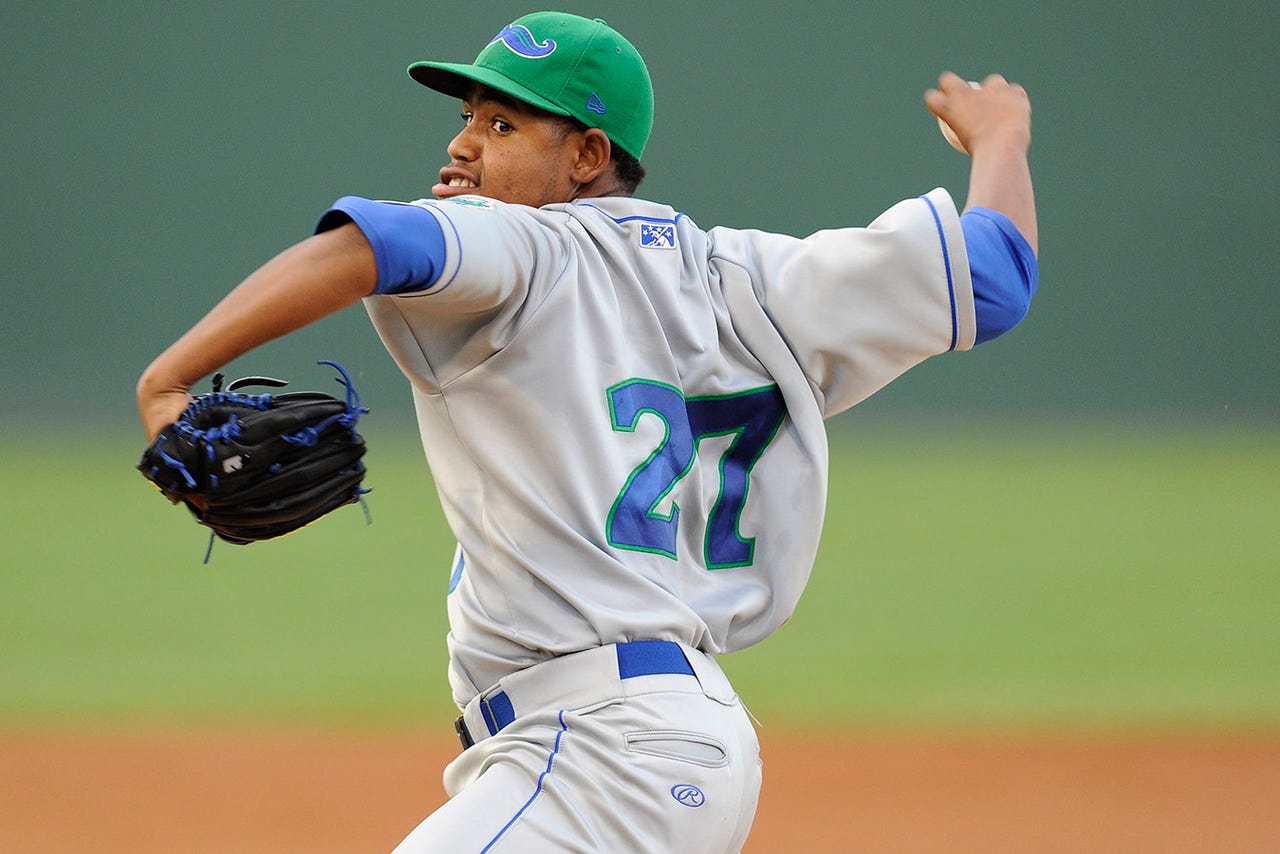 KANSAS CITY, Mo. -- Is right-handed Royals prospect Miguel Almonte the next Yordano Ventura?
The Royals think so, and they have ticketed Almonte as a fast riser through their minor-league system. So fast, in fact, that Almonte may skip a projected stop at Class A Wilmington this season and head straight to Double-A Northwest Arkansas.
"That's pretty much what we're talking about in our meetings," Royals assistant general manager J.J. Picollo tells FOXSportsKansasCity.com.
"Miguel is very advanced, and there is some thinking now that there may not be a need for him to see high-A ball. On the one hand, he's only 20 years old. But he is so refined already that we don't necessarily want to hold his age against him."
The Royals signed Almonte as a 17-year-old out of the Dominican Republic. After pitching in the summer leagues there for parts of two seasons, Almonte came to the United States in 2012 and pitched briefly in the rookie Arizona League that year.
Last season, Almonte pitched a full season at low-A Lexington, logging 25 starts and posting an impressive 3.10 ERA and 1.156 WHIP while averaging 9.1 strikeouts per nine innings.
"He will remind people a little bit of Yordano," Picollo says. "He's a little bigger (6 feet 2, 180 pounds) than Yordano and a little bigger boned. But he's more advanced at this stage than Yordano was. Yordano has the bigger arm, but Miguel's secondary pitches are better and he has a better feel for pitching."
While Ventura's fastball can exceed 100 mph, Almonte's tops out at about 96.
"Normally he pitches in the 92-94 (mph) range," Picollo says. "But his fastball has movement and we feel as he continues to develop, he will add some velocity to it. We'd like to see him get up consistently in the 94-96 range, and that's generally where you see young guys excel to be a top-end rotation guy. Then later on, as they learn more about pitching, top-end guys can scale it back to 92-94."
Picollo was impressed with the way Almonte developed his curveball and change-up last season.
"Right now, he's leaning mostly on his change-up," Picollo says. "And that's fine, but at this stage of his development, we don't want him to rely too much on that changeup. We want him developing his fastball."
And that development could come while facing Double-A hitters this season.
"It's certainly not out of the question," Picollo says. "If he kind of wows us this spring just a little, the thinking in our room is go ahead and elevate him to Double A."
You can follow Jeffrey Flanagan on Twitter at @jflanagankc or email jeffreyflanagan6@gmail.com.
---