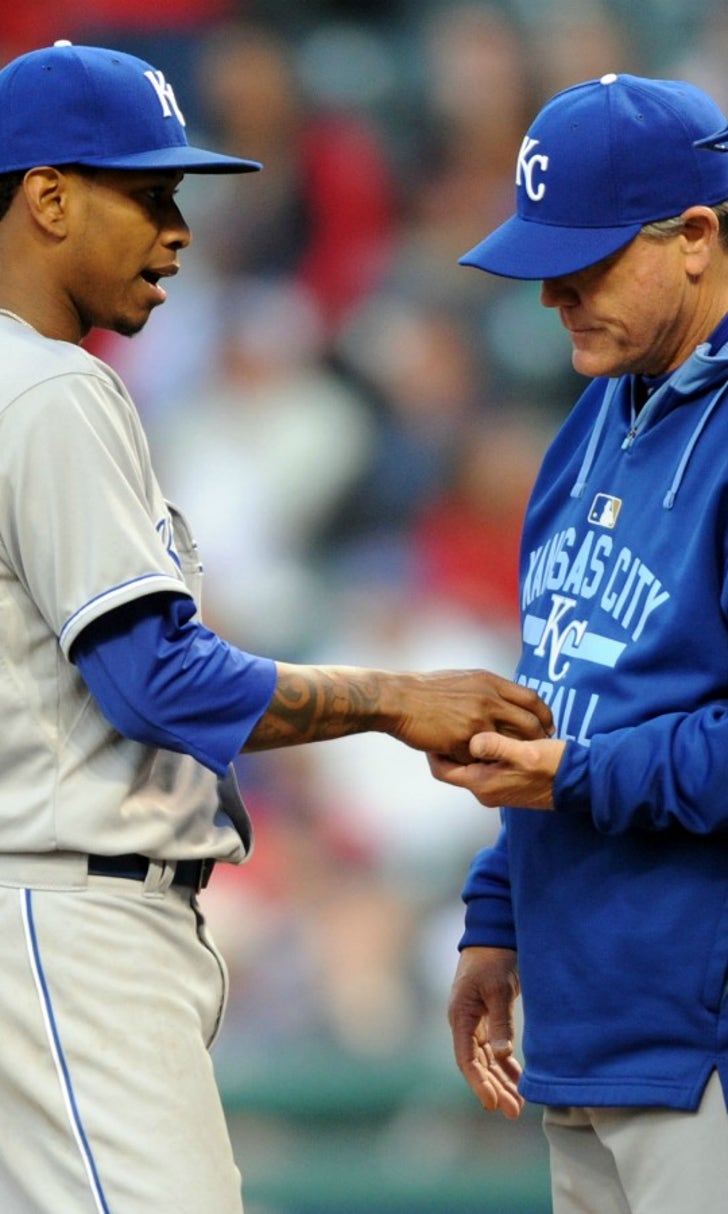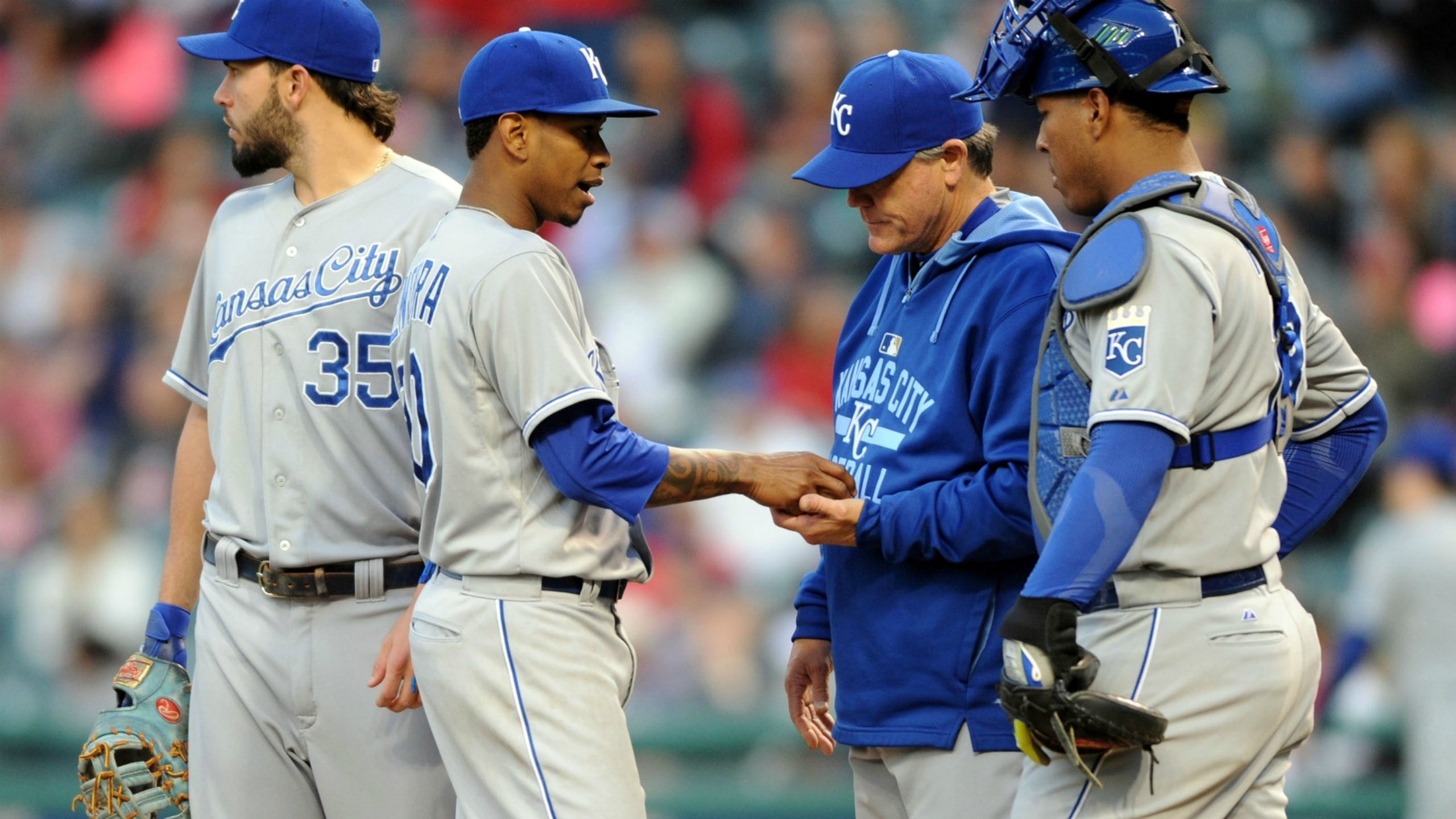 Royals manager Yost supports pitchers getting better grip on balls
BY foxsports • May 26, 2015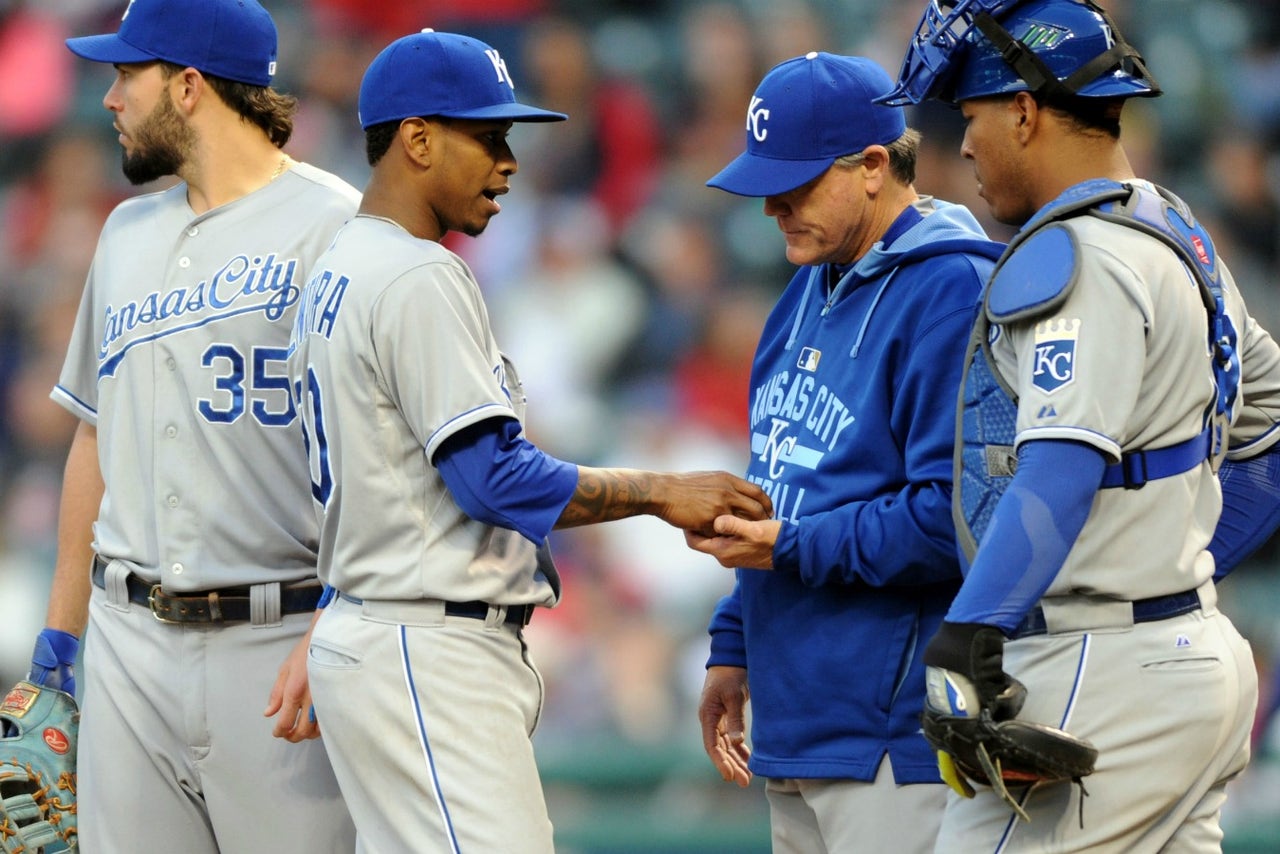 NEW YORK -- Yankees manager Joe Girardi thinks Major League Baseball should avoid the sticky situation of pitchers being caught using foreign substances to get better grips on the ball by providing the tacky stuff for them.
"I really believe there should be a substance behind the mound that every pitcher is allowed to use," Girardi said Tuesday. "I'd like to see them come up with something that everyone can use when they go out there."
Girardi's endorsement of a rule change was supported by Royals manager Ned Yost before the teams played at Yankee Stadium. They spoke after two pitchers were recently suspended for being caught with substances on their arms.
Brian Matusz of the Orioles and Will Smith of Milwaukee were both tossed from games when a visiting manager asked umpires to check the pitcher's forearm. Both are appealing eight-game bans.
Yankees pitcher Michael Pineda was suspended last season when he was caught with pine tar on his neck on a chilly night in Boston.
Red Sox manager John Farrell, who detected Pineda using pine tar, also has backed a change that would give pitchers help.
Yost and Girardi both acknowledged pitchers throughout baseball use substances that include pine tar or a mixture of sunscreen and rosin.
"It just helps you grip a ball a little bit better," Yost said. "It doesn't make it do funny things, it just improves your grip."
Girardi says pitchers aren't trying to make baseballs move differently, which is what happens when a ball is scuffed or doctored in some way.
"The balls are slippery in some places. When it's cold, they're extremely slippery," he said, suggesting that the ball bags be heated.
Agreeing with Farrell, Girardi is confident hitters would support a rule allowing pitchers to get a better hold.
"I think a hitter wants to know that a pitcher knows where the ball is going and it's not slippery. That's the bottom line," Girardi said. "I think they probably would prefer that there's one substance that they use to help them with the tackiness of balls and that's it."
---
---