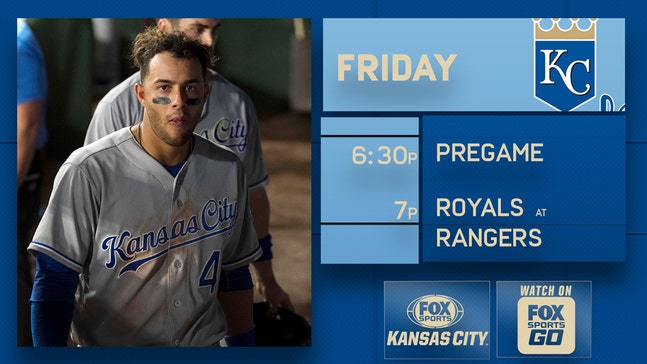 Royals hopeful Gordo can return for Friday's game against Rangers
Published
May. 25, 2018 11:13 a.m. ET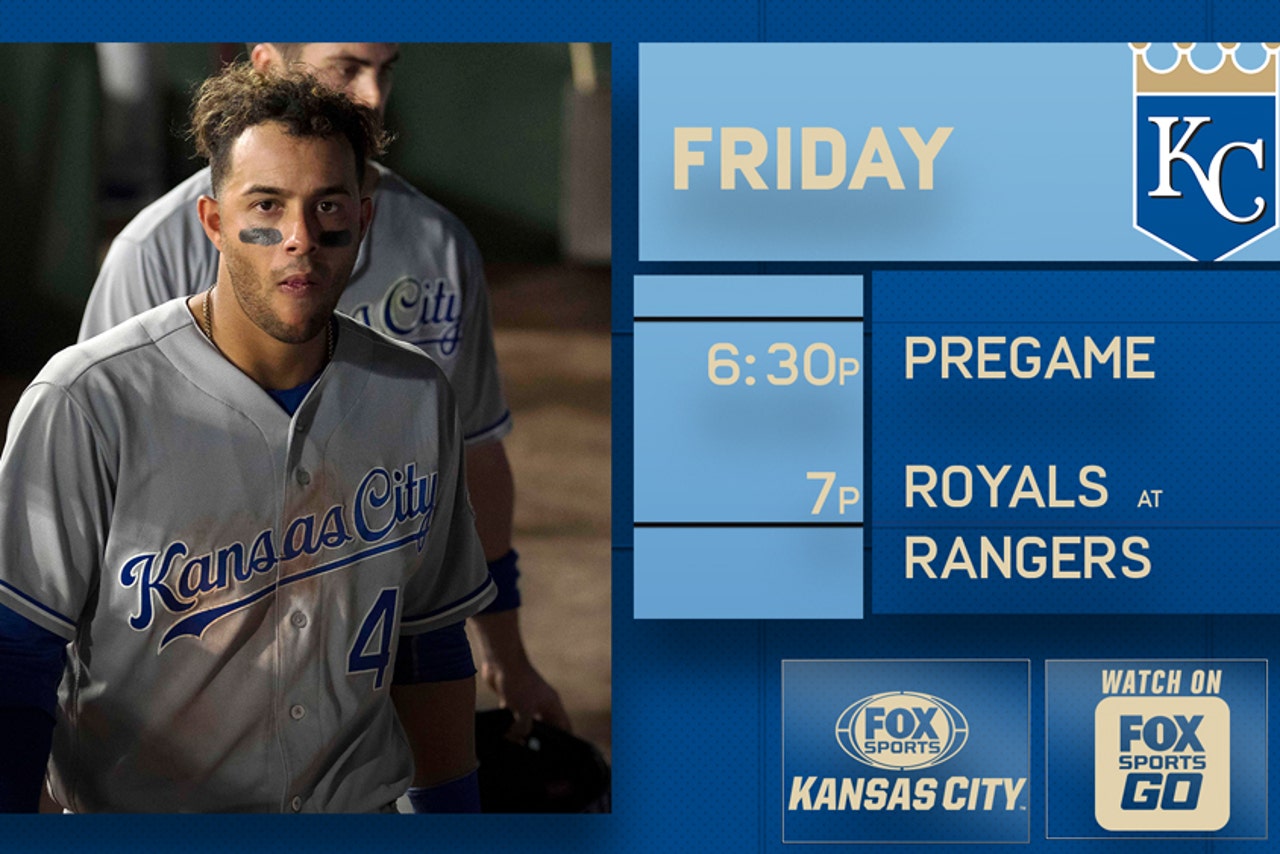 Kansas City Royals outfielder Alex Gordon was scratched from the lineup an hour before the first pitch Thursday against the Texas Rangers with a sore right hip and a stiff neck.

His status for Friday's second game of the four-game series against the Rangers at Globe Life Park in Arlington, Texas, is still to be determined.

The Royals will send left-hander Eric Skoglund (1-4, 6.15 ERA) to the mound Friday to oppose Texas left-hander Mike Minor (3-3, 5.59).

Gordon was injured Wednesday making a diving catch in the outfield in the Royals' 5-2 win in 10 innings over St. Louis. Kansas City shifted players on defense after Gordon was removed from the lineup and was none the worse for wear in an 8-2 win over Texas.

"Alex Gordon is like (former Braves outfielder) Andruw Jones used to be," Royals manager Ned Yost said. "You take for granted all the greatness that he provides in the outfield just because he's so good. You forget to be impressed.

"He's just got great jumps, great instincts, and great hand-eye coordination. You see why he's a Gold Glover when he's out there. You put anybody else out there, and it's not the same."

On the Rangers' injury front, third baseman Adrian Beltre took batting practice on the field for the second straight day and could return to the lineup quicker than originally expected. He has been sidelined for two weeks with a strained left hamstring, the second time the same injury sent him to the disabled list.



"It was good to get out there and see how I feel," Beltre told MLB.com on Thursday. "Swinging the bat is OK -- it's a work in progress. That's always the first thing I can do is hit. The rest of it, taking ground balls, moving side to side and starting to run, that's secondary. It's day by day. Obviously, it's not going to be tomorrow or the next day, but we'll see how it goes."

Skoglund will make his ninth start of the season after being on the wrong end of a 10-1 loss to the New York Yankees on Sunday, when he allowed six runs in five innings. Skoglund will be seeking the first road win of his career as he is 0-2 with a 9.82 ERA away from Kauffman Stadium, including a 6.61 ERA in three starts this season.

Skoglund leads American League rookies in innings (45.1), is tied for first in starts (eight) and is tied for third in strikeouts (35). He has walked two or fewer in 12 of his 13 career starts, including seven of eight outings this season, three off the most in the majors by a left-handed starter.

Minor will make his 10th start of the season. He spent last year as a reliever with Kansas City, leading the staff in relief wins (six), ranking second in appearances (65) and saves (six) and placing third in holds (17) and games finished (13).

Minor will be working on regular four days' rest after taking the loss in the Rangers' 3-0 defeat Sunday against the White Sox in Chicago. He is 0-1 with a 3.00 ERA in two career starts against the Royals, both when he was with the Braves in 2013.
---
---