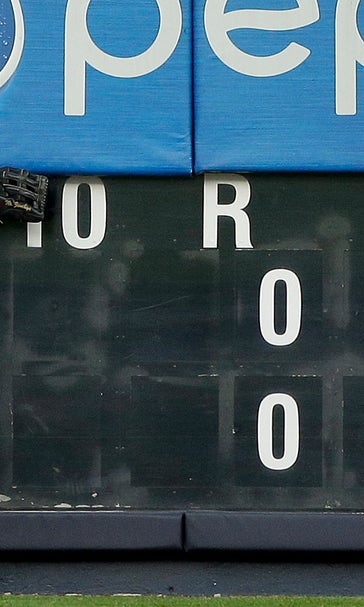 Royals drop road trip finale to Yankees 7-3
May 12, 2016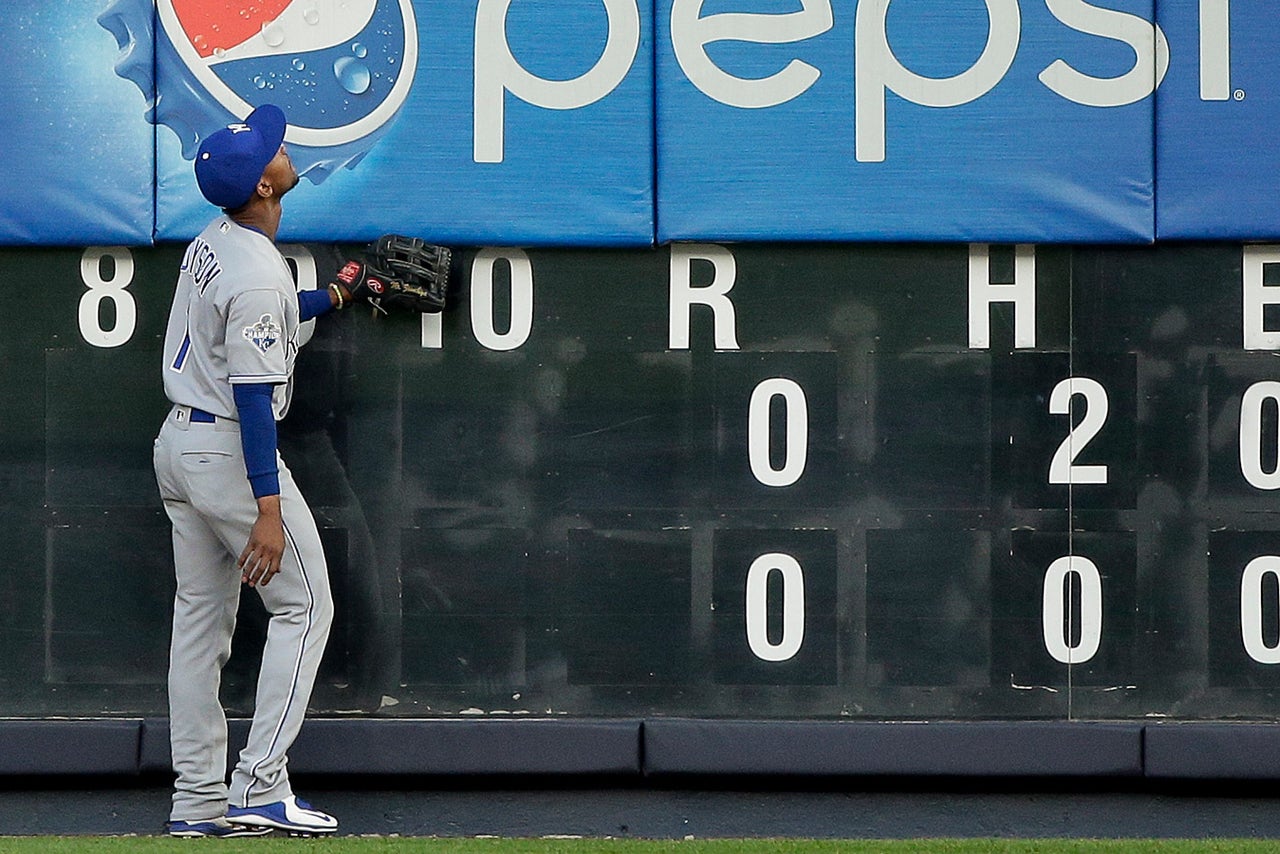 NEW YORK -- Kansas City Royals manager Ned Yost keeps insisting that prolonged rough patches often lead right into big runs.
Another loss, and the Royals are still waiting.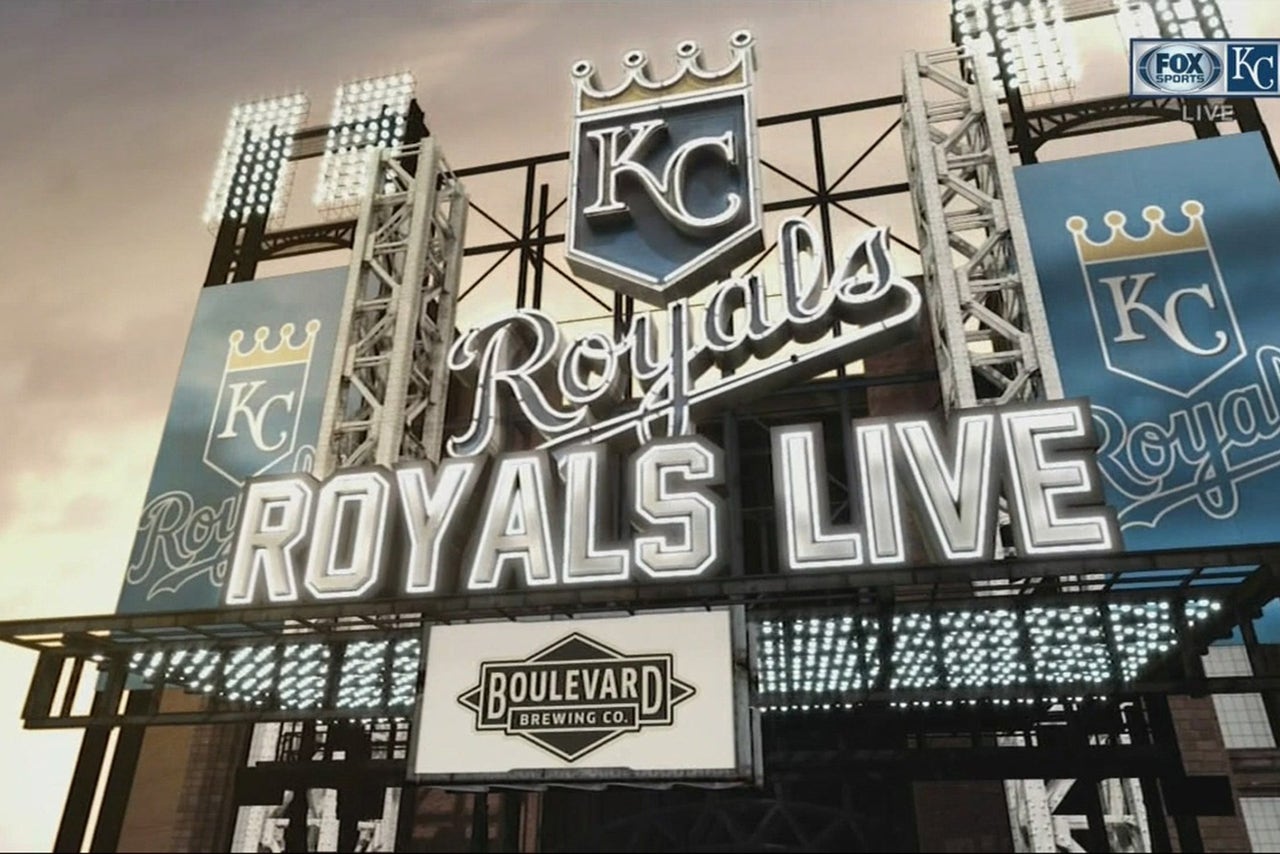 Watch the Royals Live pregame and postgame shows before and after every Kansas City Royals game on FOX Sports Kansas City.

Ian Kennedy was tagged for three early home runs and the Royals lost for the 12th time in 16 games, beaten 7-3 by the New York Yankees on Thursday night.
The World Series champs dropped three of four at Yankee Stadium and have lost five straight series.
"I'll just be happy to get home. It seems like we haven't been home in a year. We have a real comfort level there and enjoy playing at home," Yost said.
The Royals were the best road team in the majors the last three seasons. But this year, they're just 7-13 away from Kauffman Stadium.
Before the game, Yost said he wasn't worried about his team, saying "it's a group that doesn't panic."
Chase Headley, Starlin Castro and Didi Gregorius hit home runs to boost the Yankees.
Nathan Eovaldi (3-2) worked around eight hits in five innings, and overcame getting struck on the leg by Lorenzo Cain's hard one-hopper at the outset.
On Eovaldi's last pitch, Salvador Perez nearly launched a go-ahead, three-run homer, but right fielder Carlos Beltran caught the ball at the top of the wall. Eovaldi wiped his brow as he walked off the mound while Perez put both hands on the top of his helmet.
"I thought when Salvy hit it, he was working on hitting the ball the other way in batting practice, and he hit during batting practice like nine home runs to the opposite way so when he hit that, I thought it's definitely got a chance to go out," Yost said.
Relievers Kirby Yates and Dellin Betances each followed with a perfect inning to hold a 5-3 lead. After the Yankees scored twice more, Andrew Miller worked a 1-2-3 eighth and Chasen Shreve threw a scoreless ninth.
Alex Gordon hit a solo home run and an RBI single for Kansas City. The Royals outhit the Yankees 9-7.
Kennedy (4-3) lost in his first game back in the Bronx since the Yankees traded him after the 2009 season.
"Felt really good, felt good in the bullpen. It's kind of a shame, it's kind of a waste when you feel good and you physically feel good and you lose and you don't give your team a chance," he said.
Castro hit a solo home run in the first, Headley had a two-run shot in the second and Gregorius added a two-run drive in the fourth.
Chien-Ming Wang, another former Yankees pitcher, gave up an RBI single to Castro and a bases-loaded walk to Brian McCann in the seventh.
CHASING HISTORY
New Eagles quarterback Chase Daniel and wife Hillary watched batting practice from in front of the Kansas City dugout. The former Missouri standout played the last three seasons for the Chiefs and showed his KC colors by wearing a Royals hat and jersey and posing with star catcher Salvador Perez.
"Bucket list, right here, getting to Yankee Stadium," Daniel said. "I just wish I'd gotten across the street to see the old stadium. Lots of ghosts over there."
Daniel grew up near Dallas and played baseball through high school. He looked down the left field line with envy.
"I think I could hit it out. Only 318 feet," he said.
TRAINER'S ROOM
Royals: RHP Chris Young (strained forearm) and RHP Kris Medlen (rotator cuff inflammation) were put on the 15-day disabled list. RHP Peter Moylan and LHP Scott Alexander came up from Triple A.
UP NEXT
Royals: RHP Edinson Volquez (3-3, 3.89 ERA) starts at home  Friday night against RHP Julio Teheran (0-3, 3.48) and the Braves. Atlanta has played only two games at Kauffman Stadium, both in 2013.
---
---