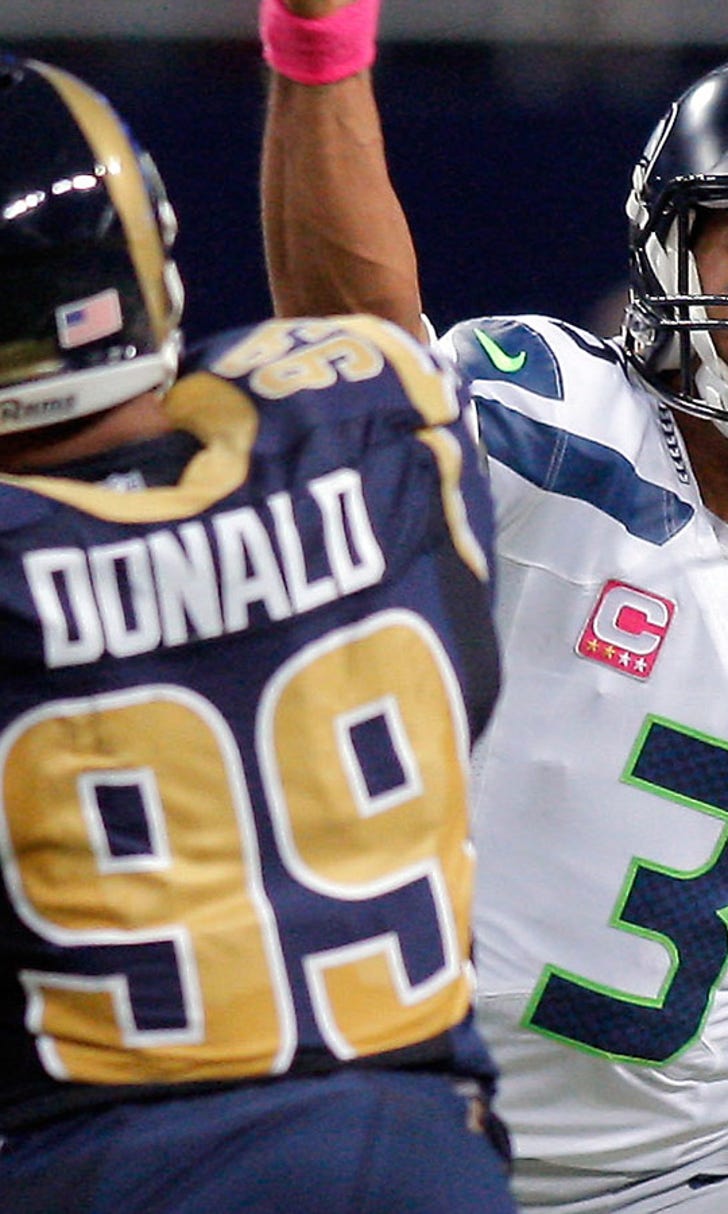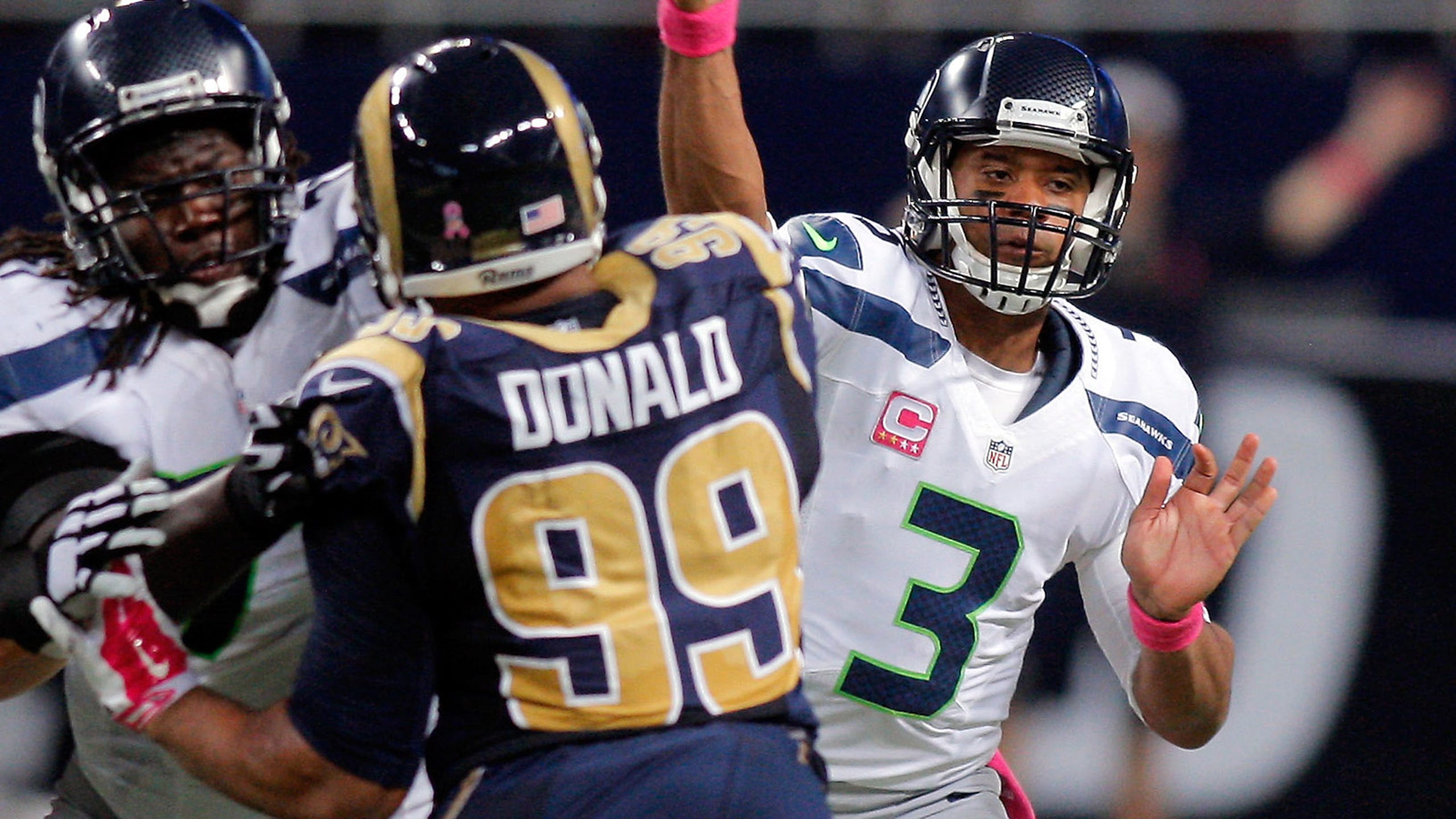 Rookie Aaron Donald isn't just a top Rams DT, he's a top NFL DT
BY foxsports • October 23, 2014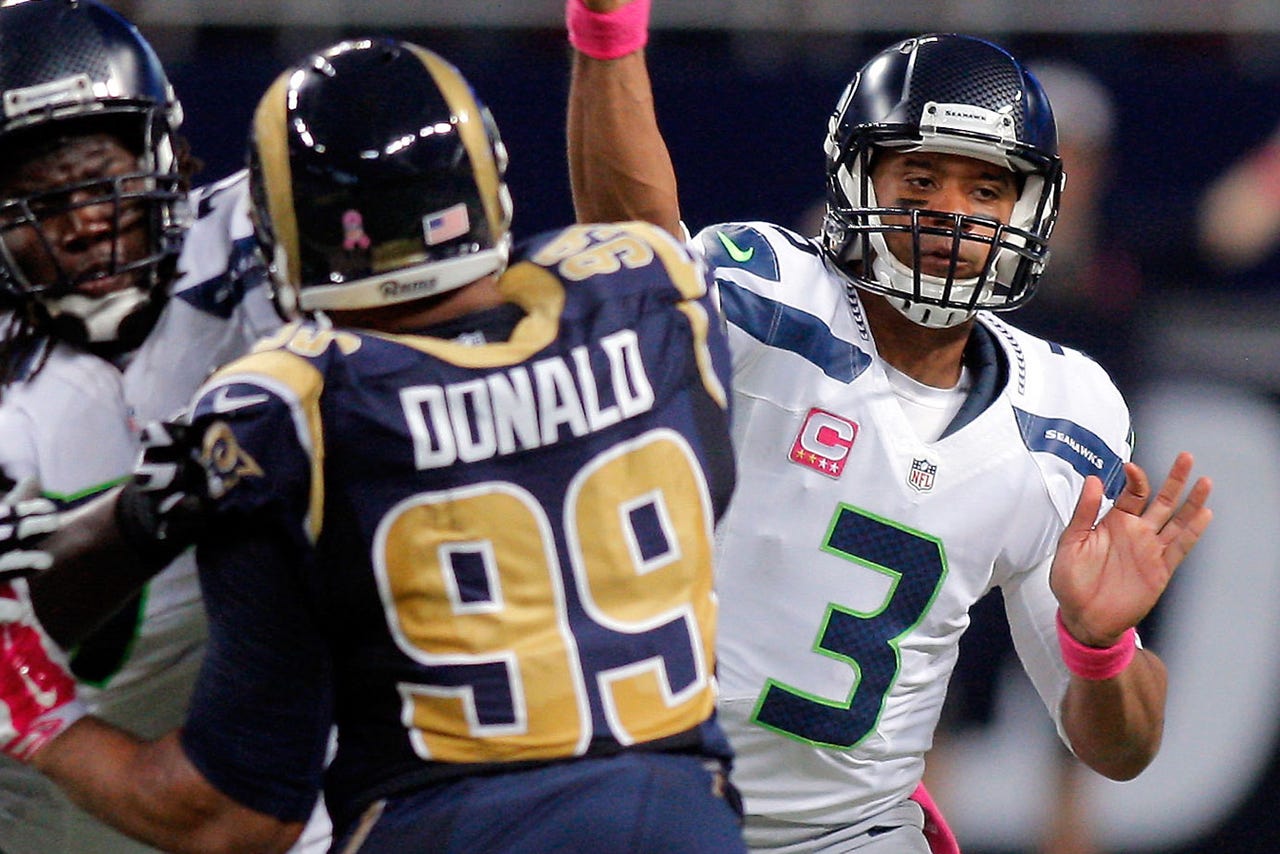 ST. LOUIS -- Rams rookie Aaron Donald looked like he was ready for the NFL from the first time he stepped on the field at the Edward Jones Dome.
The 13th overall pick in the draft made six tackles in the season opener, including two for loss against Minnesota's Adrian Peterson. Even though Donald didn't make his first start until St. Louis' fifth game, against San Francisco, he's been arguably the most productive member of a somewhat disappointing defensive line.
"Things are starting to slow down a lot more to me," Donald says. "Each week I've noticed that I feel a lot more comfortable to take some chances to do something to get in the backfield."
No defensive lineman has played more the last two games, and Donald has been learning all he can from such veterans as defensive end Robert Quinn, who set the Rams' single-season record with 19 sacks a year ago. But it was Donald who got the first two sacks for St. Louis this season, and other teams should be afraid when he says he still has plenty of work to do.
With most of the attention from offensive linemen still focused on Quinn, Donald says he hasn't noticed opponents making many adjustments to stop him just yet. That's likely to change if he keeps adding to his team-high total of eight tackles for loss, including three in last Sunday's 28-26 win over Seattle.
"He tied blocks up," Fisher says. "He had tackles for loss, obviously had the sack. He played well, had some flushes. He got the quarterback off the spot numerous times."
That pressure wasn't always a good thing against Russell Wilson, who ran for 106 yards and a touchdown on seven carries. The Rams still have just four sacks all season, even though Quinn, Donald and defensive ends Eugene Sims and William Hayes have combined for 37 quarterback pressures as determined by film review from the Rams' coaching staff.
Containment will be key once again this weekend against Kansas City Chiefs quarterback Alex Smith, even though his lesser-known mobility doesn't match that of Wilson or Colin Kaepernick. Donald says facing the league's top two rushing quarterbacks the last two weeks should help, but Smith and the KC offense present some unique challenges.
"You're going to be prepared for it, but you watch film on the guys and you know how he plays," Donald says. "You get a little feel for it, but (we're) just trying to bottle him up and do a job, and when we've got the opportunities to get him down, get him down to the ground."
The same goes for Jamaal Charles, who can be one of the league's most explosive running backs if he has any room to run. But Donald says the Rams' rush defense is improving, and they've held three of the last four running backs they've faced to below their season averages.
Part of that must be attributed to increased playing time for Donald, who saw more than 50 snaps against both San Francisco and Seattle. Those performances only confirmed his status as not just one of the best defensive tackles in St. Louis, but in the NFL.
In fact, ProFootballFocus.com grades him as the league's best at his position, a rather astonishing accomplishment for the rookie listed behind Kendall Langford on the depth chart for the first four games. It's no wonder Donald's name keeps popping up in early Defensive Rookie of the Year discussions.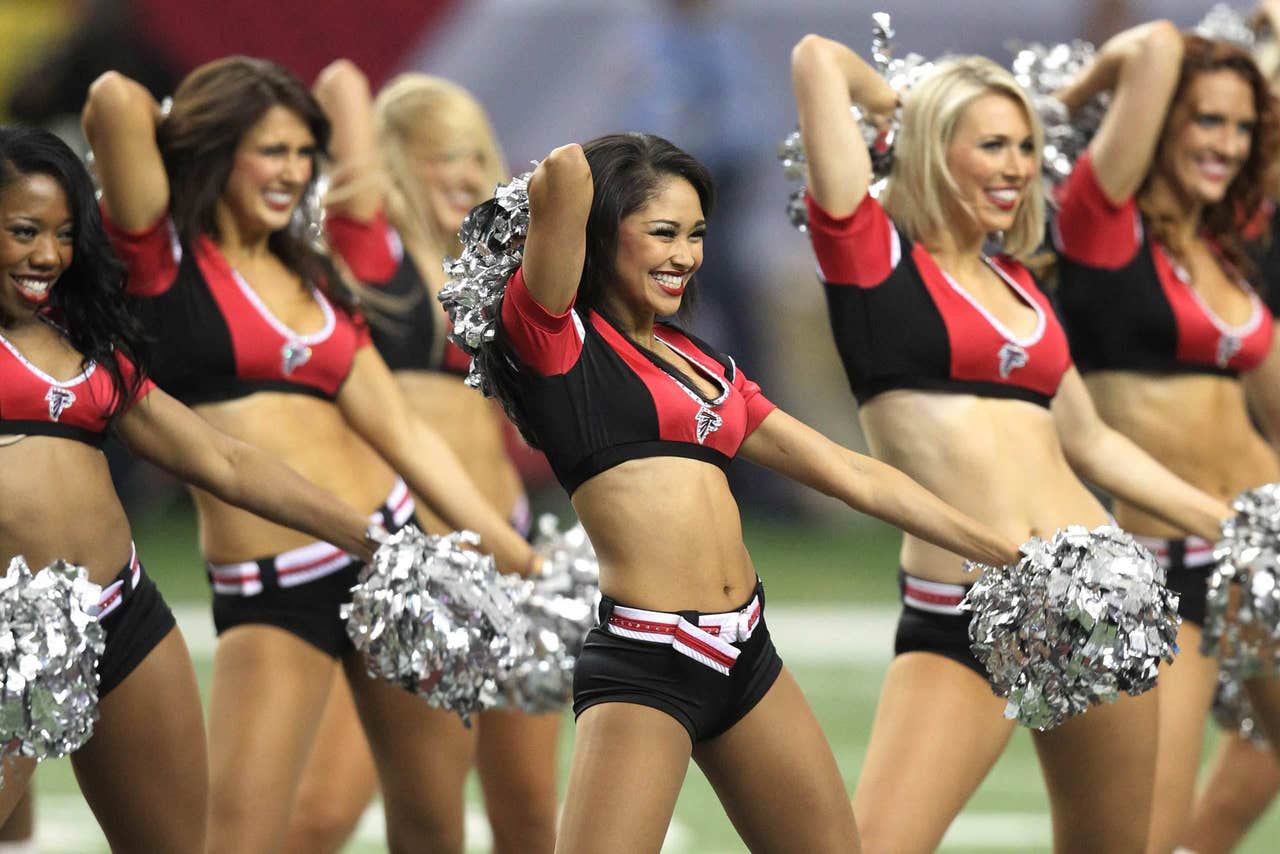 Flip through our photo album of NFL cheerleaders.
The success isn't anything new for the 6-foot-1, 285-pound breakout star, who earned unanimous All-America honors at Pittsburgh when he led the nation with 28 1/2 tackles for loss as a senior. Donald hopes to follow in the path of former Panthers-turned-pro superstars such as Larry Fitzgerald, LeSean McCoy and Darrelle Revis.
"It gets you NFL ready, I guess you could say," Donald says. "When I was at Pitt I was always in the film room, and that's something that got me where I'm at, so I'm not going to stop doing what got me here."
Rams coaches certainly aren't going to stop him, either, and Donald figures to keep improving in his quest to "become even more a student of the game" and make a new name for himself at the highest level. So far, the results speak for themselves.
You can follow Luke Thompson on Twitter at @FS_LukeT or email him at lukegthompson87@gmail.com.
---
---