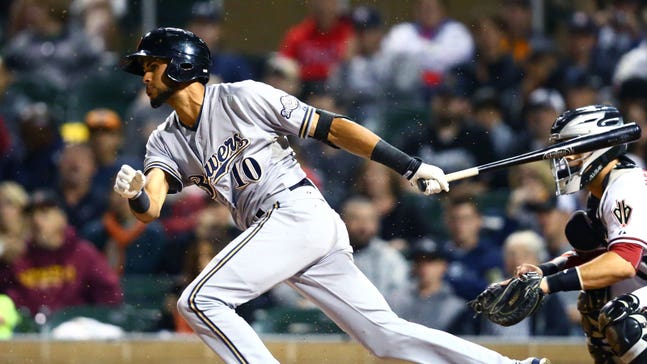 Rivera, Nottingham lead Brewers split squad past Angels
Published
Mar. 21, 2016 7:37 p.m. EDT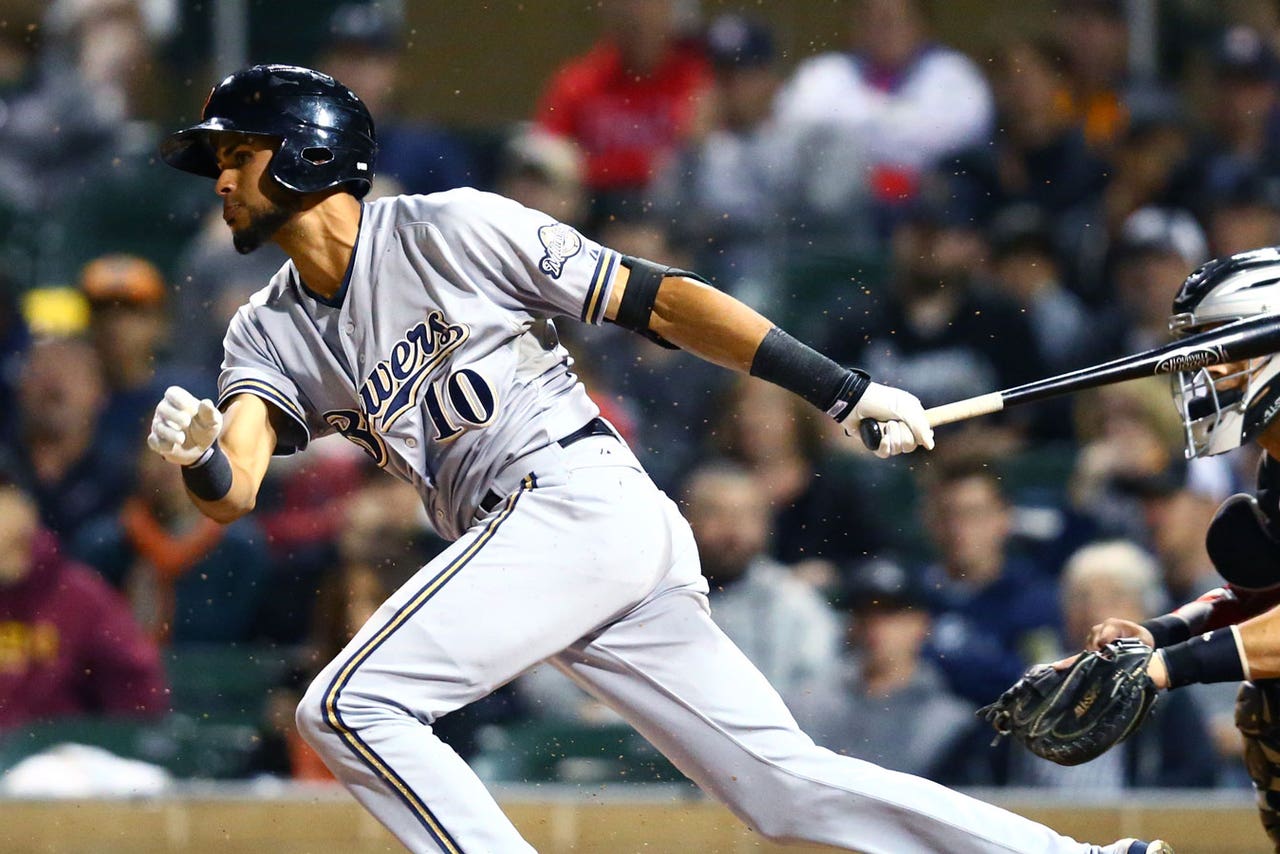 PHOENIX -- Yadiel Rivera hit his third ninth-inning homer of the spring and Jacob Nottingham followed with a game-winning drive, lifting a split squad of Milwaukee Brewers over the Los Angeles Angels 4-3 on Monday.
The Brewers were upbeat after teammate Rymer Liriano, who was hit in the face with a pitch and suffered facial fractures Sunday, was released from the hospital and visited the clubhouse just before game time.
"It was a nice lift for everyone to see him," Milwaukee manager Craig Counsell said. "He has a long road ahead of him."
Rivera had two hits, raising his batting average to .375, as he makes his case for the starting shortstop job. He hit his two-run homer to left-center off Deolis Guerra.
"The home runs are fun for everybody and his consistency at shortstop, just handling every play and making it look routine, is really impressive," Counsell said. "We wanted to get a pinch runner in there in the ninth and guys kept hitting homers."
Nottingham was optioned to the minor leagues last Monday.
Mike Trout raised his Cactus League average to .394 (13 for 33) with two singles for the Angels. Kole Calhoun had a pair of RBI singles and is hitting .375 this spring (15 for 40).
"I'm feeling good. I'm glad we have two weeks left to fine-tune things, but I'm getting there," Calhoun said.
Brewers starter Matt Garza allowed eight hits over five innings, but three double plays helped him limit the damage to three runs.
STARTING TIME
Angels: Scheduled starter Nick Tropeano was scratched due to the flu. He's not expected to miss more than one turn and still has time to get in enough work to be in the starting rotation when the season begins. Cory Rasmus got the start and allowed a run on two hits in two innings.
Brewers: Three double plays is a sign Garza is healthy, following through on his delivery and keeping the ball down.
"There were a lot of things I just couldn't do physically last year that I now can do," Garza said. "It feels good to get out there and see the release instead of hoping you are on time. My rhythm was off but I was able to adjust and make pitches when I needed them."
PERALTA GOES FIRST
As expected, Counsell announced that Wily Peralta will be the Brewers' opening-day starter. He will be followed in the rotation by Jimmy Nelson, Garza, Taylor Jungmann and Chase Anderson.
After a 17-10 season in 2014, Peralta slipped to 5-10 with a 4.72 ERA last year and was bothered by an oblique injury. He has struggled this spring with an 11.70 ERA over 10 innings.
"I think last year a number of things happened that didn't allow him to perform the way we expect him to perform," Counsell said. "I think he's more than capable of getting back to the level he was in 2014. He's really primed and in that sweet spot to get back to that level."
It's the first opening-day assignment for Peralta.
"It's an honor and every starting pitcher's dream," he said.
THAT'S ALL, FOLKS
Closers for both teams continued their impressive springs.
Angels reliever Huston Street threw a 1-2-3 third inning with a strikeout. He has not allowed a run in five appearances, with four strikeouts.
Milwaukee's Will Smith, who will share closing duties with Jeremy Jeffress, extended his string of scoreless innings to seven with a clean sixth inning. He has yielded two hits in his seven appearances.
UP NEXT
Angels: Two games in different states. LHP Hector Santiago starts for one split squad Tuesday afternoon against Oakland. The Angels also are sending a large roster of players, including Trout and Calhoun, to Salt Lake City for an exhibition game with their Triple-A affiliate, the Salt Lake Bees.
Brewers: Jungmann faces the Colorado Rockies at Salt River Fields in Scottsdale on Tuesday.
---
---