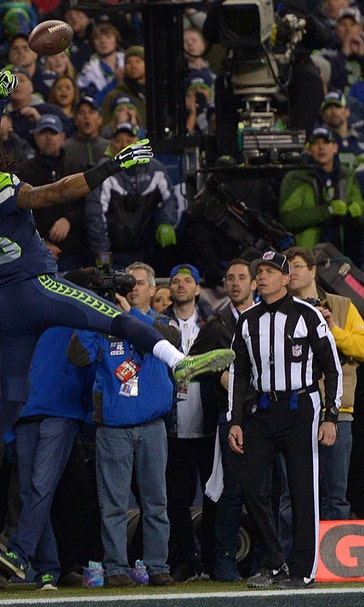 Richard Sherman now using clothing to taunt Michael Crabtree
BY Jimmy Traina • December 11, 2014
With the Seahawks hosting the 49ers this Sunday, Richard Sherman is reigniting his feud with Michael Crabtree.
The Seattle cornerback is not only selling a sweatshirt that features the image of his memorable, game-saving defensive play against the Niners wideout in last season's NFC title game, but hey fans -- he's offering a discount!
First, let's remember the impressive play by Sherman.
As for the shirt, it comes complete with this message: "Here's a tip, don't test the best."
For more of the day's best videos, stories, tweets and more, like the Buzzer on Facebook.
---
---