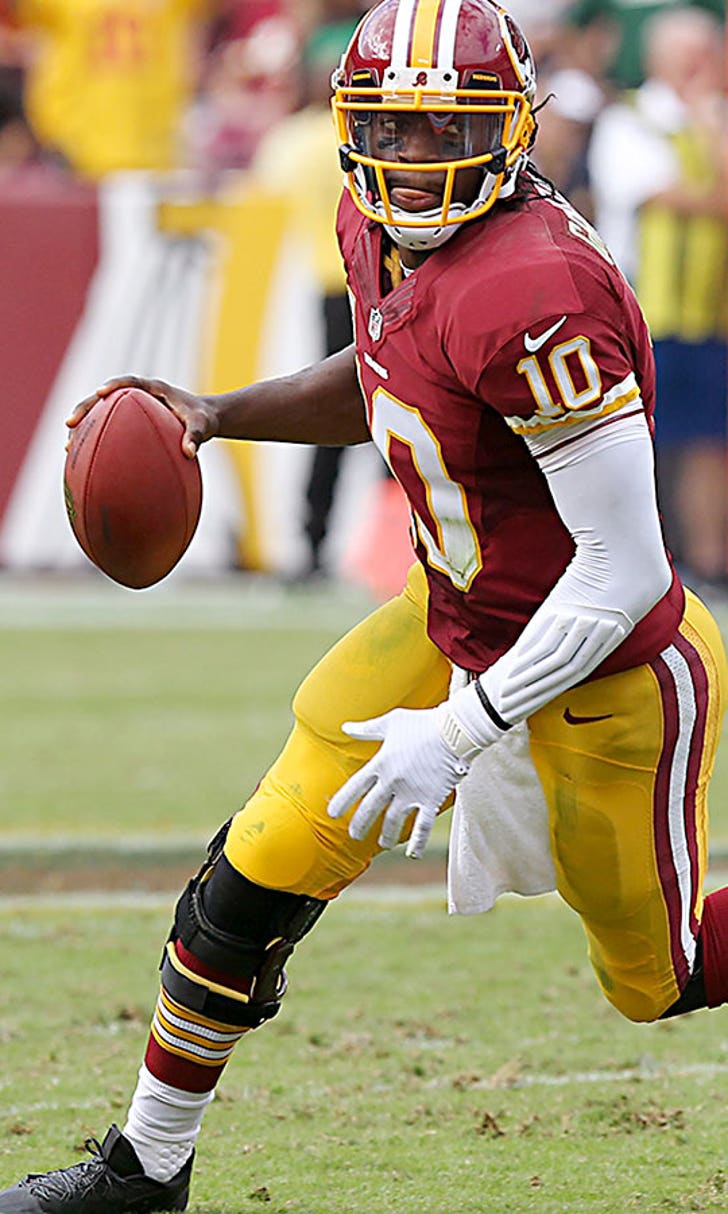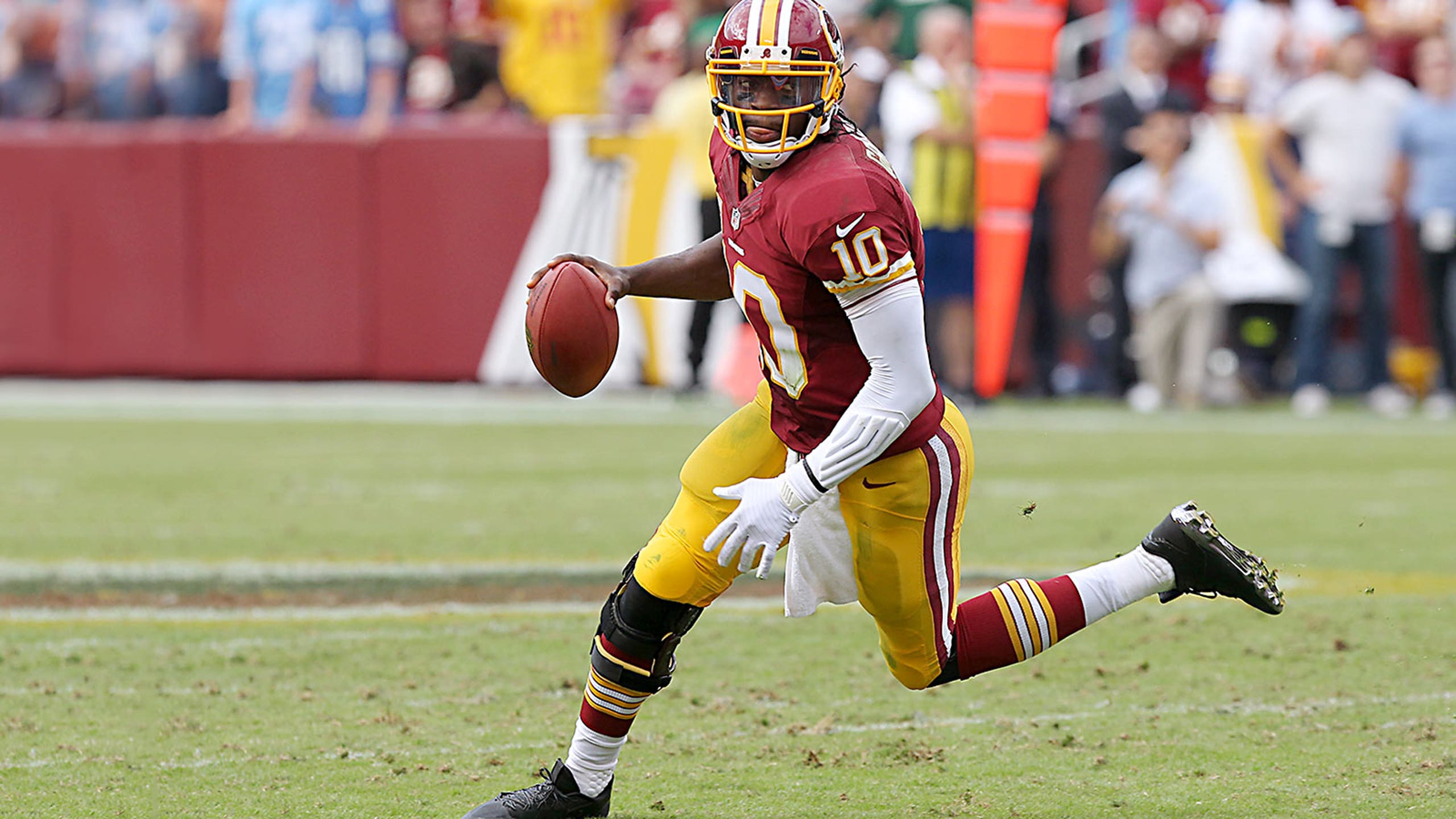 RG3: 'Safe to say I won't be wearing the brace' in 2014
BY Sid Saraf • March 18, 2014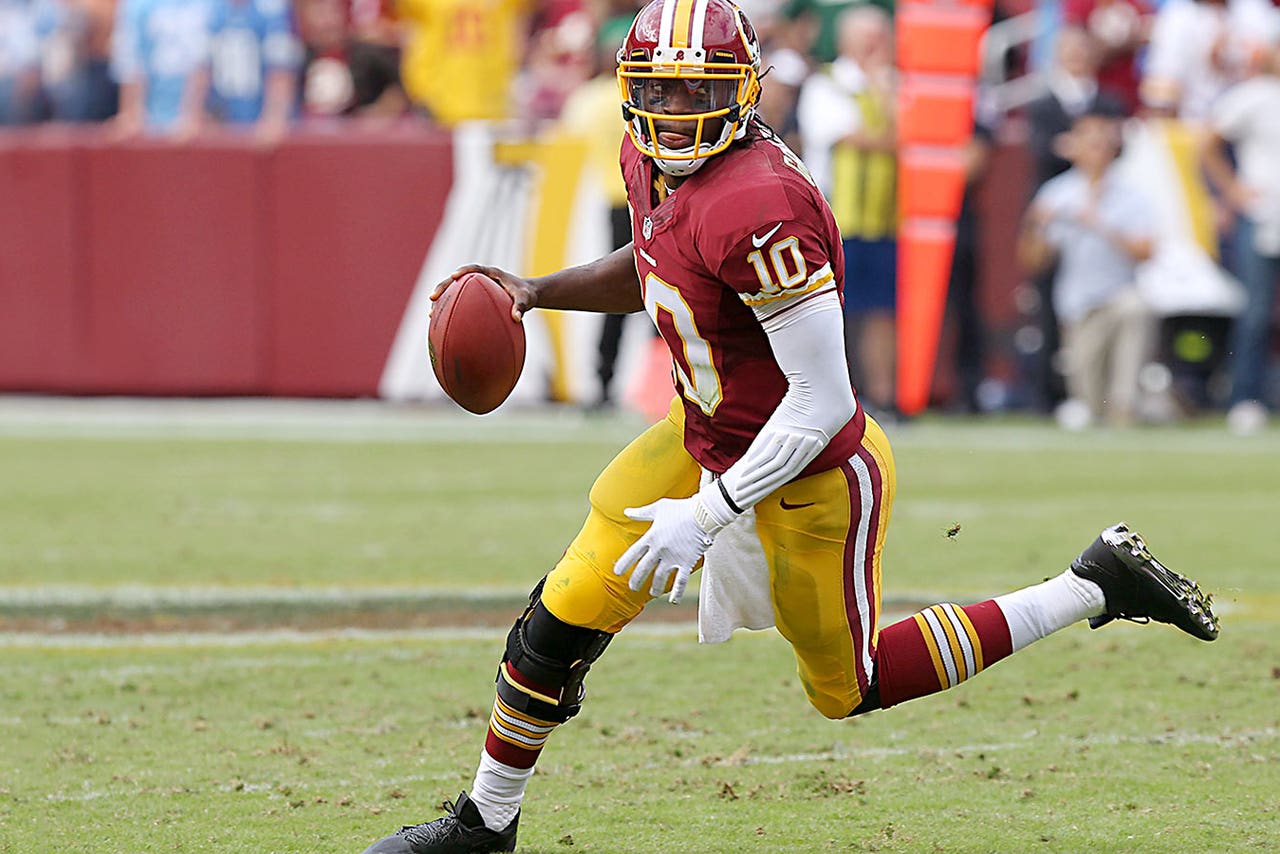 Monday was a night Robert Griffin III won't forget as his teammates voted him as the Redskins' recipient of the Ed Block Courage Award. But it was his comments afterward that made people stand up and take notice.
After spending all of the 2013 season wearing a clunky brace over his surgically repaired right knee, it looks like that won't be an issue in the fall.
"Safe to say, I won't be wearing the brace in 2014," RG3 said to CSN Washington.
The quarterback has a history of doing this, as he ditched a knee brace after spending a season wearing one back in his college days at Baylor. But what does that mean for Redskins fans?
Well, if things go to plan, we'll get to see an RG3 with a greater range of motion and possibly with more escape speed when he tries to scramble out of the pocket. But that remains to be seen.
For now, Griffin is just pleased to be able to work on his game and was honored by his teammates selecting him for Monday's award.
"It's a testament to my teammates to show me that they still have faith in me," he said.
---
---