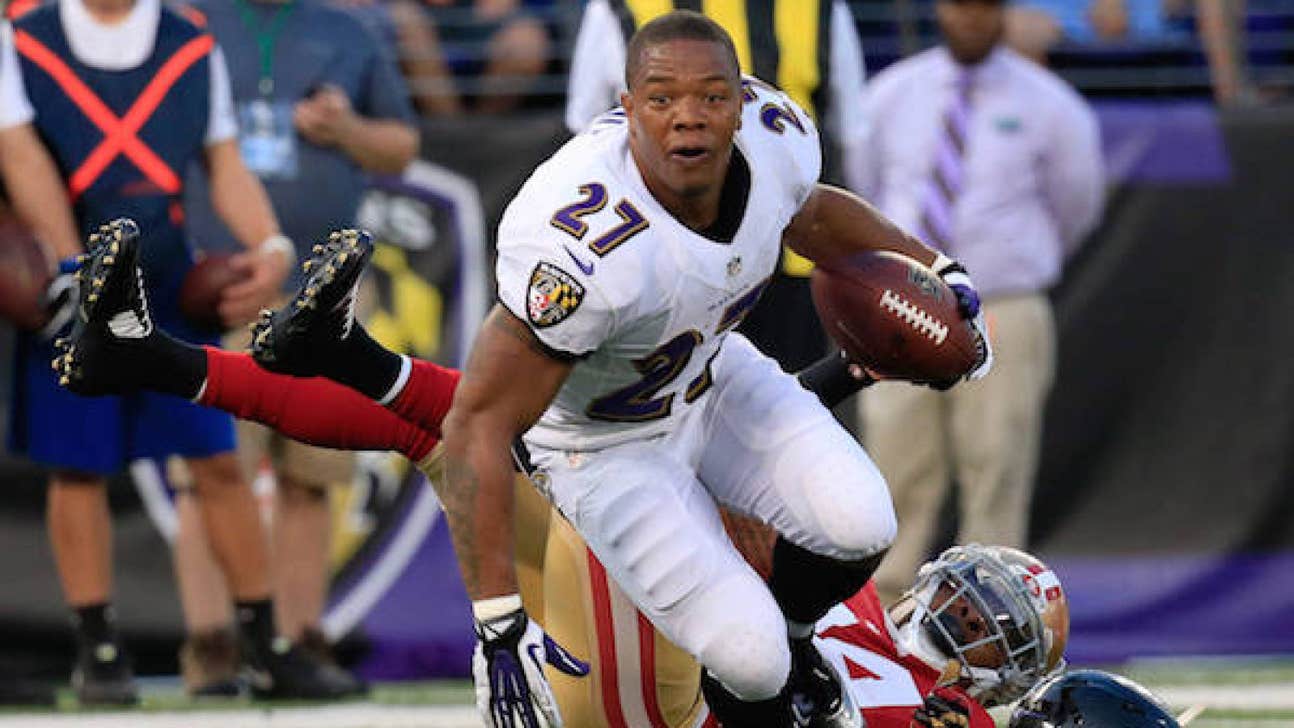 Revisiting the four best possible fits for Ray Rice
Published
Jul. 25, 2015 10:10 a.m. ET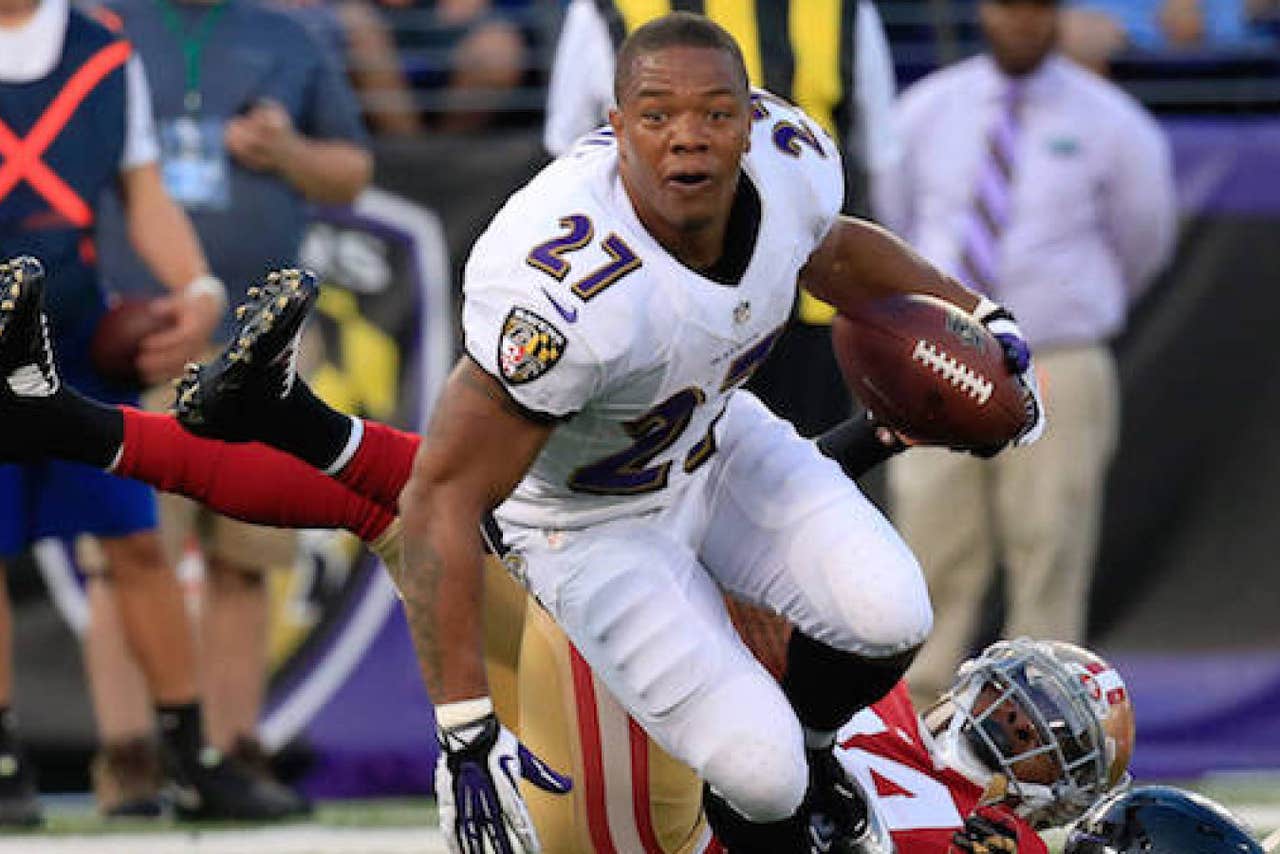 By Vincent Frank
Now that training camps are about to start, there seems to be some renewed interest in former Baltimore Ravens running back Ray Rice. And while at least one owner has balked at his team bringing Rice in, situations tend to change during training camp. In addition to this, preseason injuries put squads behind the proverbial eight ball.
Here are four of the best possible fits for the embattled veteran running back.
Wouldn't it be the Patriots way to thumb their noses up at the NFL and sign a controversial figure like Rice? Outside of that thought process, New England may have a real need for a running back. After losing Shane Vereen and Stevan Ridley in free agency, depth is severely lacking. That's only magnified with LeGarrette Blount slated to miss Week 1 due to a suspension. Joining Blount in a talent-stricken backfield are Jonas Gray, Travaris Cadet, Brandon Bolden, James White and Dion Lewis. A lot of names, but not much previous NFL success.
In potentially taking on Rice, the Patriots would make sure that his sole responsibility during training camp and the preseason is to compete for a roster spot—something that would be eliminated as a possibility with as much as a traffic ticket off the field. We've seen the team take on (and dispose of) malcontents in the past. Adding Rice would be the latest in a long line of said projects. Though, one has to wonder whether the Aaron Hernandez situation is too fresh in the team's mind.
The likelier scenario for Rice would be to land on a bottom-tier team without much national press attention. In this, the Jaguars make a lot of sense. With T.J. Yeldon likely to get the first crack at the starting job, the team could use an experienced veteran behind him. No, the likes of Toby Gerhart and Bernard Pierce really don't count.
While Rice averaged just 3.1 yards per attempt the last time he stepped on to a football field for a regular-season game back in 2013, he's a better on-field option than both Gerhart and Pierce. It will be interesting to find out if the Jaguars are one of the teams that have expressed interest in Rice.
Greg Hardy and Ray Rice on the same team? That would be a perfect example of Jerry Jones trolling the whole football world. It's also not as crazy as it may seem. Let's say Darren McFadden continues to show that he's a shell of his former self or goes down with another injury. Couple that with a checkered injury history for Ryan Williams, and things aren't necessarily sunny in Dallas. And while Joseph Randle has the best chance of earning the starting gig, his off-field issues are also a concern. If the domino's fall in a way that negatively impacts Dallas' running game during the early stages of camp, Rice might by one of the first running backs this team calls. Stranger things have happened.
Detroit Lions
Detroit may have done a lot to improve in key areas and replace departed veterans at other positions, but running back seems to still be somewhat of a concern. With Reggie Bush now in San Francisco, the primary ball carrier duties will likely be left to Joique Bell. Though, rookie second-round pick Ameer Abdullah could play a role here. If neither proves to be impressive early in training camp or during the preseason, there's nothing on the field from stopping the Lions to make a play for Rice. He fits the team's offensive scheme to a T and could be a real nice addition moving forward. After all, the trio of running backs leading the charge for Detroit right now combined for just over 900 yards and 3.5 yards per attempt last season.
More from Sportsnaut:
---