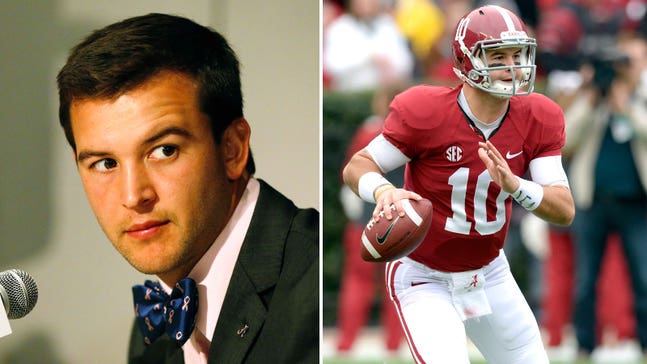 Report: McCarron irked some teams during pre-draft interviews
Published
May. 10, 2014 1:19 p.m. ET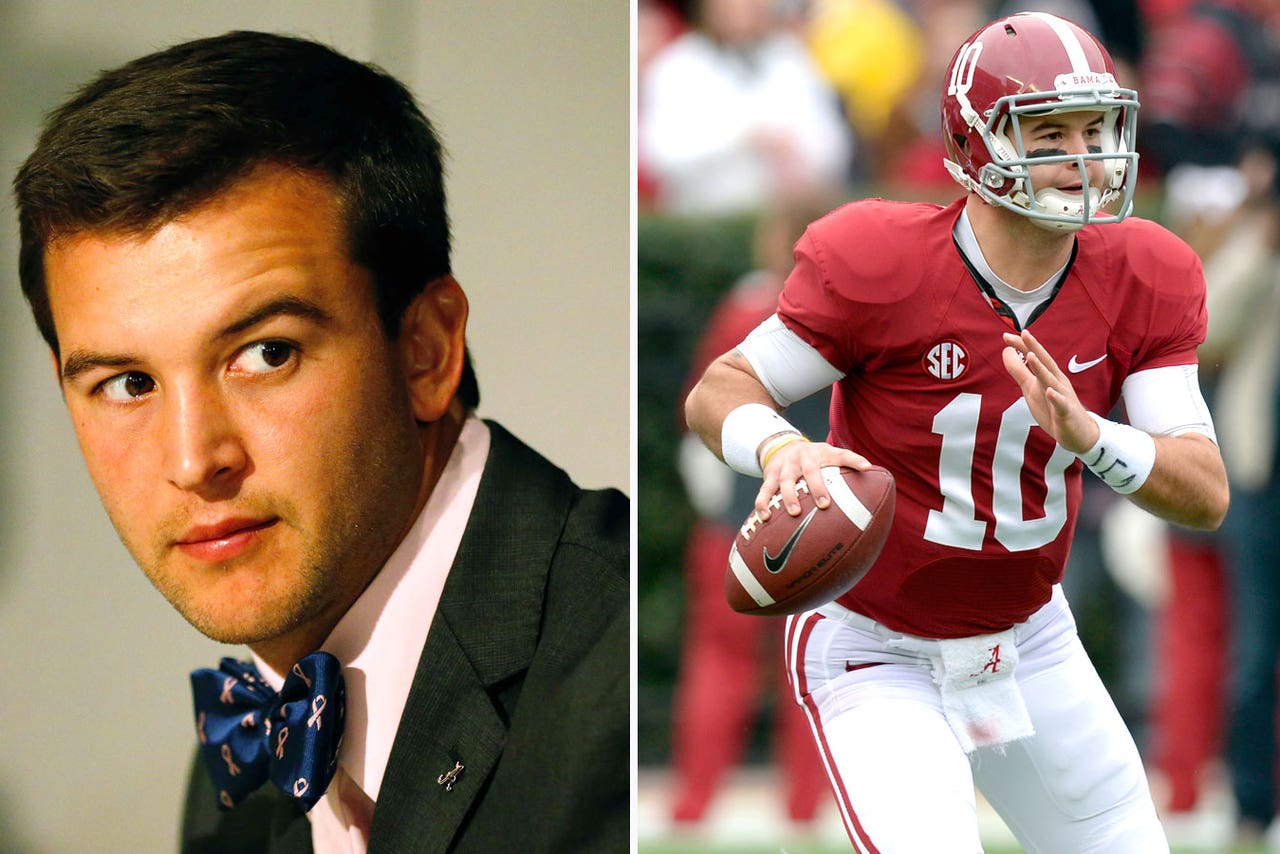 AJ McCarron is neither the first nor the last pro prospect to be sold a bill of goods before the draft -- from an NFL team or an agent.
Earlier in the week, the Alabama star and two-time national champion estimated he would be taken anywhere from the 16-35 range -- solidifying his standing as a top-four quarterback in the 2014 draft class (along with Blake Bortles, Johnny Manziel, Teddy Bridgewater).
But Day 3 of the draft (Rounds 4-7) began Saturday with McCarron still on the board, leaving some to wonder what precipitated the fall.
ESPN's Adam Schefter provided some insight to the perceived tumble, reporting that McCarron had apparently "rubbed some teams the wrong way" during his private interviews. However, Schefter did not specify which clubs (or how many) expressed that sentiment.
This could be a subjective issue of semantics with certain teams: For all we know, McCarron has a relatively spotless record off the field, character-wise; and during media interviews at Alabama, the well-spoken kid often put his teammates and coaches first when discussing the Crimson Tide's absurd success. (McCarron was 36-4 as a starter at Alabama.)
• Were some clubs taken aback by McCarron's confidence to lead a team in college . . . and perhaps carry a franchise in the pros?
UPDATE (3:16 p.m. ET): McCarron was finally selected, but NOT as the top SEC quarterback picked in this year's draft. The Alabama star was chosen by the Cincinnati Bengals in the fifth round (pick No. 164 overall), one pick after Georgia QB Aaron Murray.
---
---