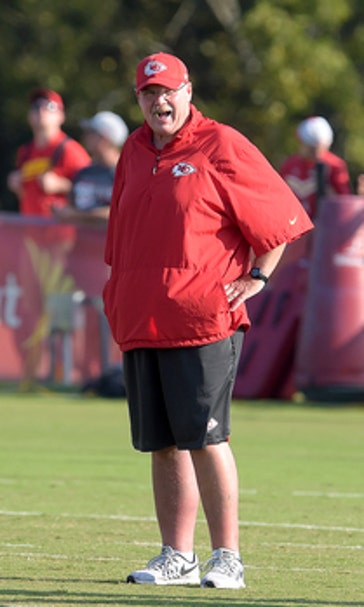 Reid excited to see what Chiefs' revamped roster can accomplish
July 22, 2018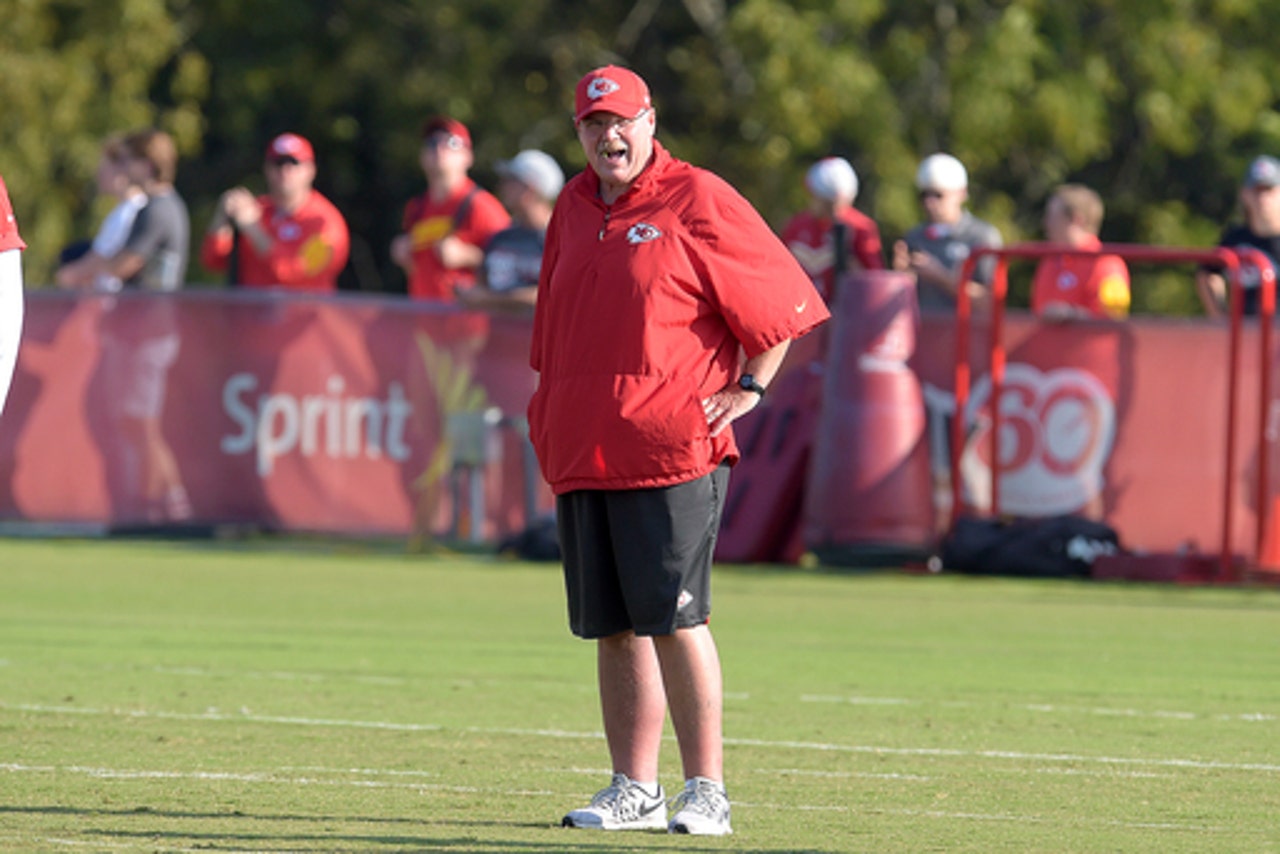 ST. JOSEPH, Mo. -- Kansas City Chiefs coach Andy Reid arrived Sunday on the campus of Missouri Western State University to start his 20th season as an NFL head coach, yet finds himself energized by what's new on his football team for 2018.

"There's more new I would say on both sides of the ball," Reid said. "Some of the old guys that have been here aren't here."

The team lost several veterans during the offseason, trading quarterback Alex Smith to Washington and parting ways with longtime linebackers Derrick Johnson and Tamba Hali among other moves.

The offseason changes result in a team navigating through its most significant turnover since Reid's 2013 arrival in Kansas City.

"Whether it's the quarterback position, inside linebacker position, outside linebacker position, you're missing a few of those guys and you have new guys coming in that you have an opportunity to see perform," Reid said. "That's exciting to me, I'm looking forward to that."

The biggest change comes at quarterback with Smith giving way to Patrick Mahomes, the No. 10 overall selection in last year's draft. Smith had won 50 regular-season games as the team's starter since 2013.

"Alex was phenomenal, he's going to continue to be phenomenal for the Redskins and we feel very lucky to have Pat, to be able to step up and watch him grow here," Reid said. "Let's see how he does. He can't be in any better place, man, than with the Kansas City Chiefs and I know he's fired up about that."

Mahomes arrived in camp Sunday along with the team's other quarterbacks and with coaches, rookies and select veterans. A three-day minicamp starts on Monday before the full squad checks in on July 25. The first full-team practice kicks off July 26.

The 22-year-old faces no competition for the starting quarterback job. The team acquired veteran Chad Henne as his understudy and to serve as a sounding board for Mahomes as he navigates his first full season as a starter. Mahomes hopes to use his time in camp to become a more efficient quarterback.

"I want to make sure I can get in and out of the huddle fast, we can make the right checks and just really have a lot of positive plays," Mahomes said.



"Not necessarily the huge plays but just have positive plays and move the chains. That's how you have success in the NFL. You keep taking those yards, taking those yards and then when you have guys that can stretch the field you make those plays and those come within the flow of the game."

With new faces arriving in camp this week, Reid had good news about some of the team's key players returning from injury.

The coach said he expects only wide receiver De'Anthony Thomas and cornerback Ashton Lampkin possibly starting camp on the sidelines. That means center Mitch Morse, linebacker Dee Ford and running back Spencer Ware, all returning from season-ending injuries a year ago, expect to practice with the team.

"All those guys, everybody else is good," Reid said. "Again I just want to see on the field and we'll kind of monitor as it goes but, yeah, they all should be ready to go."

The quarterback change and other roster turnover create an array of differing expectations for this Chiefs' team. Many preseason prognosticators have the Los Angeles Chargers replacing Kansas City atop the AFC West after back-to-back divisional titles.

Reid, however, doesn't see it that way.

"But the important thing is there is high expectations within the building, within the team," Reid said. "They demand that from themselves. You felt that in the OTAs and I expect that to continue. I expect guys to challenge each other, that's the way you get better. We've got great competition that we're going to play this year starting with the Chargers."

Yet with many viewing the 2018 season as a transition, if not rebuilding, year for the Chiefs, even Reid acknowledges that this season paves the way for a brighter future under Mahomes.

"We're striving to win a championship and then to consistently be in a position where we can win a championship as the years go on," Reid said. "And it starts again today."


---
---